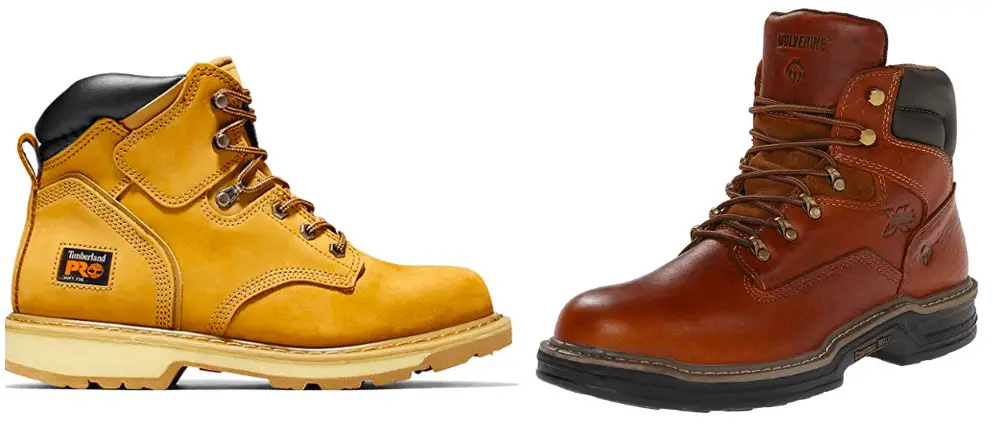 Utility, comfort and durability are the terms on which both Wolverine and Timberland Boots Brands are trusted for. There are none parallel to them in the market. Nearly all the workplace uses these brands as a label of trust for their workers.
In the war between Wolverine and Timberland boots, I declare Wolverine boots as the winner because of their unique features such as heat and chemical resistance, unmatched durability and the level of comfort with their shock absorption technology.
The reasons why both Timberland and Wolverine brands are widely known is their durability, high quality material, safety features, slip resistance, insulation and all weather protection, etc. apart from these they also have some amazing features which we are going to discuss below in this article so that you have complete knowledge of both the brands. They also have the option of choosing among their wide range of models fit for every pocket budget.
Choosing Between Wolverine Or Timberland Boots
| | | |
| --- | --- | --- |
| Features | Wolverine | Timberland |
| Material  | Full-grain leather | Nubuck leather |
| Price  | Higher  | Lower  |
| Laces  | Present but not of good quality | Present and of good quality |
| Heat resistant | Yes  | Not at all times |
| Chemical resistant | Yes | No  |
| Comfortable  | Yes  | Yes  |
| Durability  | More  | Less  |
| Shock absorption | Yes  | Yes  |
| Grip  | Great  | Good  |
| Water resistant  | Yes  | Yes  |
Introducing: The Two Competitor Brands
Wolverine:
Wolverine brand was first founded by G.A. Krause in 1883 and since then generations have trusted the brand for over 135 years. Their 1000 Mile Boots first introduced in the 1910s is the soul of who they are today. Here's how they design the boots to tackle what's next:
Comfort:
It has been always the priority of Wolverine boots to make the most comfortable boots on this planet.
Purpose built:
They design every single boot to face real challenges in the most hazardous of environments.
Endurance:
The endurance capacity of the boots is unmatched because they live for the fight and are tailored to overcome the toughest environments thrown at them.
They categorize their boots in the following sections:
1000 Mile boots

Composite toe boots

BLVD boots

Safety toe boots
Timberland:
"Hard work, innovation, and a love of the great outdoors are all big parts of the Timberland story."
Founded by Nathan Swartz in 1952, the company has made its mark worldwide since then. "Stepping outside in any kind of weather was a problem Timberland was born to solve."
Their new and original waterproof boots called the "Timberland" were invented in 1973 which set new standards for the waterproof performance in the footwear industry. They featured rugged, well-crafted and innovative injection molding technique.
In 1978 they introduced their first hand-sewn casual shoe that featured premium leather and hand-stitched details. Then in 1979, they crafted the boat shoe for people in summer weather and then in 1999 they introduced the Timberland PRO series to deliver performance and protection to skilled workers round the world. 
One unique innovation in the Timberland boots series was made in 2007 with the Earthkeepers boots that are made using organic, renewable and recycled materials like plastic water bottles. 
So, you can definitely say that Timberland has boots for every occasion precisely and have been always the first in innovating new footwear.
They categorize their boots in the following sections:
Sneakers and sneaker boots

Hiking boots and shoes

Chukkas

Dress boots and shoes

Waterproof footwear

Boat shoes

Iconic yellow boot
Characteristics of Wolverine Boots
In our detailed study, we found out the following attractive features of Wolverine Boots:
Material used:

Wolverine boots generally uses full-grain leather for making the outer of the boots. Full-grain leather being the toughest of all types of leathers and are not split, can withstand any harsh treatment done to it.
Use of laces:
From our detailed study, we have come to the facts that the quality of laces used in Wolverine boots are not up to the mark. Check out boot lace length guide>>
Price:
Wolverine boots are a bit costly and that might be because of the toughness and durability it provides.
Other features include:
Safety toes

Metatarsal guard

Contour welt

Wolverine multishox

Wolverine peak AG

Flame resistance

Durashocks for comfort

Static dissipating boots have special outsoles to prevent the build-up of static electricity

They are puncture resistant

They are waterproof being made of Gore-Tex fabric
They have Arctic grip

3M thinsulate insulation offers low bulk insulation and protects from extreme cold

They provide insulation from heat as well
---
Characteristics of Timberland Boots
Material used: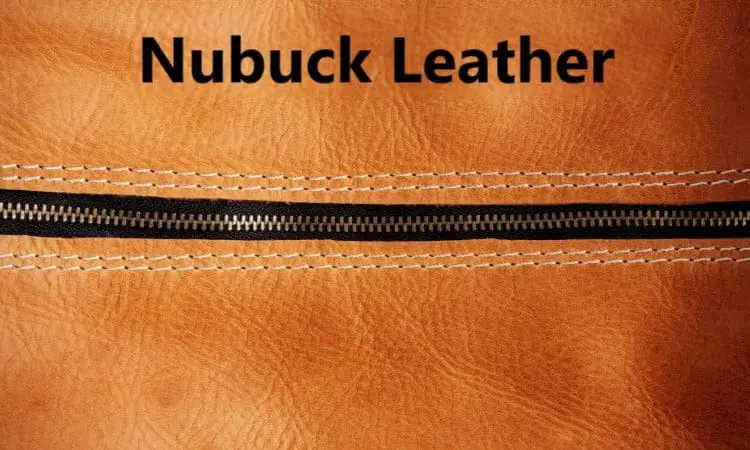 Timberland uses nubuck leather. This type of leather after being split, is buffed on the side on which the animal's hair grow, thus making the leather softer than full-grain leather.
Use of laces:
The laces used in Timberland boots are of good quality and add to the strength and fit of the boots.
Price:
The prices of Timberland boots are decent and are generally priced lower than the Wolverine boots.

Other features include:
Anti-fatigue technology

Made of tanned leather

They are waterproof

They have primaloft eco insulation retain warmth even when the boots are wet

Rubber lug outsole

Second midsole layer for additional support

Rustproof hardware 

Safety toes

Roomy toe box

Sealed seams

Four-row stitching

Injection-molded soles

Shock absorption that distributes pressure evenly
Comparing Popular Models of both the Brands
Wolverine Men's Raider Boots:
Our Verdict:
These boots are one of a kind and are unbeatable. The level of comfort these Wolverine Raider Boots provide is unmatched. They feature tough construction and are literally sturdy and provide support to the entire feet. They are flexible and are a great choice for athletes. They are built with dual Contour Welt and Multishox Construction.
The lightweight PU midsoles and the full-cushioned insoles give you the desired comfort. Also, they have special compression pads on the outsole which absorbs shock and prevents pain and strain from prolonged standing. The outsole provides excellent grip on almost all surfaces. They are slip resistant, abrasion resistant and oil-resistant too.
Check Price and Reviews on Amazon
Timberland PRO Men's Pitboss Steel-Toe Boots:
Our Verdict:
These boots will serve you in almost all the work conditions. They are rugged and comfortable. The comfort suspension system present in these boots minimizes foot fatigue and lets you stand and walk in them for a day long.
These boots also have padded collar and a polyurethane midsole which add to the support and comfort. To ensure that your feet stay fresh the entire day, these boots have an open-cell polyurethane foot bed with Agion antimicrobial treatment.
The best part is, they have steel toe caps to protect your toes from any falling or rolling objects. They have a removable sock liner to protect the sides and upper of the feet from getting rubbed and developing blisters, they have collar guards.
The boots are so designed as to absorb shocks with help of shock plates so that the pressure of the foot is distributed evenly. And lastly, they are oil, slip and abrasion resistant to provide a great grip.
Check Price and Reviews on Amazon
Which One to Use When?
Both the boot brands are unique in their own ways and serve definite purposes. Well, I will give you a breakdown of which boot to wear for which occasion:
When to use Wolverine Boots?
Wolverine boots are best known to provide you the unbeatable comfort with their DURASHOCKS shock Absorption technology and some great cushioned insoles that keep your feet without pain even after a tiresome day.
So, go for Wolverine boots if you are working in the following sectors:
Construction engineer

Surveyor

Traffic guard

Office
When to use Timberland Boots?
Timberland boots are made to withstand the toughest of the environments with some of their unique features such as injection molded waterproof technology and their rugged outsoles.
Therefore, go for the Timberland boots if you are working in the following sectors:
Construction worker

Pipe liner

Brick layer

Saw mills
See also: Timberland Premium Vs Timberland PRO Boots
How to care for Wolverine Boots?
The Wolverine official website has the complete guide to take care of their leather and suede boots and tips in general to take care of boots. (https://www.wolverine.com/US/en/shoe-care)
How to care for Timberland Boots?
The Timberland official website too have some great tips in taking care of their waxed and oiled leather boots, nubuck and suede boots, canvas boots, how to stop the rot, clean and simple and air and fair. (https://www.timberland.com/blog/archive/shoe-care.html)
Who is the Winner?
So, if you specifically look at the features of the best boots that we reviewed from both the brands, it is clear that Timberland boots are the winners because they provide some more features in a less price.
But, considering the entire ranges of both the boots, we have come to the conclusion that Wolverine boots are the winners because of the durability they provide. This is because of the full-grain finest leather that they use in the making of these boots which is going to serve you a lifetime. Also Wolverine boots are chemical resistant and heat resistant and are very comfortable, suitable for all weather and for all the work conditions.
Hope you make the best choice after reading this article. But if your budget is a bit lower, you can surely trust the Timberland boots and they are not going to offend you anyhow.
That's all guys for today. We will be right back with another piece of writing. Till then take care and…
Keep walking!