While testing the best work boots for summer, the one that met all our expectations was the Timberland pro men's powertrain sport alloy toe because of its essential features that qualify for summer boots like anti-microbial lining for odor control, EH rated, alloy toe protection, heat resistance up to 248 degree F, anti-fatigue technology and lightweight and great breathability.
Boots may not be a top preference when it's summer, then why wear work boots to work?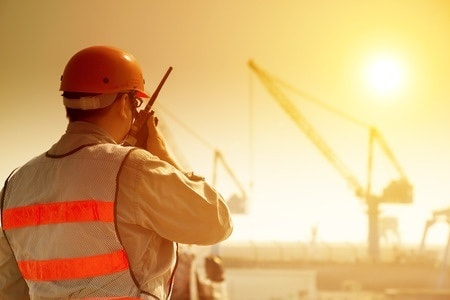 Don't Worry! In this all-new guide, you will learn everything about
Best summer work shoes for men and women

Tips for choosing a summer work boot

Why you shouldn't wear flip flops to work 

Foot care in summer's

And Lots more! 
Let's get started!
In a Hurry? Here are Our Top Picks….
Detailed Review of Top Work Boots for Summer
1.) Timberland PRO Men's Powertrain Sport Alloy-Toe 
The Timberland Powertrain Sport Shoe has a design of athletic shoes and qualities of safety boots that makes it the most comfortable boots for hot weather.
It has a low profile with anti-fatigue technology that makes it comfortable to stand all day. The breathable footbed and mesh linings allow sweat to escape from both top and bottom which is the most important quality of the summer work shoe.
Overall, this is the most breathable mesh work boot loaded with excellent features that succeed in utility and design. They require only 3-4 days of daily wear to break-in.
The anti-microbial odor control is a welcoming addition to prevent smell due to sweat in hot weather, along with electric hazard protection and heat resistance up to 248 degree Fahrenheit. 
Pros:
Meets Electric hazard, Impact, and Compression safety standard.

The fit is true to size .

Anti-fatigue technology to prevent foot aches.

Lightweight and Superior Breathability.
Cons:
The shoe is not completely waterproof.
Check Price and Reviews on Amazon
---
2.) Danner Men's Tachyon 8" GTX Duty Boot
The Danner Tachyon GTX Duty Boot is one of the best hot weather tactical boots that we have reviewed. It is made of one of the lightest weight to strengthy materials (full-grain leather and 500 Denier nylon upper).
It has waterproof and breathable GORE-TEX liners to ensure no water gets in while the sweat produced due to hot weather gets out. 
The fit is designed in such a way that it is comfortable and feels like the extension of the feet. The bottom is a rubber outsole with pentagonal lugs for maximum traction.
That makes it a suitable choice for any surface. Although the boots are plain toe, they make up for it in durability, performance, and traction.
Pros:
Lightweight and comfortable.

Breathable and Waterproof.

EVA midsole & cushioning for support.

Speed up lace system.

Durable and great traction
Cons:
The boot is non-safety toe so not recommended for heavy weightlifting
Check Price and Reviews on Amazon
---
3.) KEEN Utility Men's Lansing Mid Steel Toe Waterproof Work Boot 
The keen utility lansing boot is the ideal men's work boot for summer time because it can be used for any type of job on any type of surface. It checks all the qualities of summer work boots (breathable, waterproof, lightweight, safety toe, slip-resistant, electric hazard protection).
So whether you work in construction, woodshop, electrician, transportation, warehouse, or work on hard concrete floors in hot weather all day, this safety boot is recommended for all.
The 6" inch boot has a roomier steel toe so your toes are not cramped and the design is comfortable and durable.
Meets the F2413-11 M I/75 C/75 EH, ASTM F1677-96 MARK II Non-Slip safety standard. The KEEN.DRY technology keeps the boot 100% waterproof and breathable mesh liner on top keeps your feet dry. Overall, it's the best steel toe work boots for hot weather.
Pros:
Comfortable and Durable
Multipurpose shoe ( can be used for work, hiking, casual wear)
Meets all safety standards
Waterproof and Breathable
Cons:
Check Price and Reviews on Amazon
---
4.) Skechers Women's Ghenter Bronaugh Work Shoe 
The Skechers Ghenter Bronaugh is the cheapest work shoe for hot weather for women that we have reviewed.
While some buyers may think that build is not of high quality, they offer great traction, lightweight, and comfortable to work in 12 hours shifts easily.
Well placed Air Cool Memory Foam will provide you the support and stability to absorb shock and prevent foot pain.
The upper is made of 100% mesh fabric to boost the breathability of the shoe and keep your feet dry. Slip-resistant, Electric hazard (ASTM F2892-11 tested) makes it safe to use in food service, delivery drivers, and retail industry.
The relaxed fit design gives individuals with wide feet a lot of room.  Overall it's a comfortable work boot for women in summers. 
Pros:
Lightweight and Comfort are excellent.

The traction is grippy and secure.

Non Slip and memory foam for cushioning.

Great affordable choice for summer work shoes.
Cons:
Safety toe not present to protect from falling of heavy objects
Check Price and Reviews on Amazon
---
5.) Reebok Work Men's Athletic Oxford Industrial & Construction Shoe 
The Reebok athletic oxford shoe is the lightest work boot for summer with each shoe weighing 350 grams. Even though the Reebok brand is known for running shoes, this footwear is a combination of both work safety and athletic shoes which bring the best of both worlds. The alloy toe meets the ASTM F2413 Safety Standards.
The upper is made of 100% mesh for breathability and moisture transfer to keep your feet cool while working the whole day. (Check out the guide on Best Moisture-Wicking Work Shirts)
The memory tech massage footbed provides your feet comfort and cushioning to prevent foot pain. Overall, this is a multipurpose work boot that is reasonably priced and recommended for those who walk a lot in their job.
Pros:
Meets safety footwear standards

Alloy toe cap to protect feet and keep shoes lightweight.

Slip-resistant and electric hazard protection.

It can be used as both occupational and casual footwear.
Cons:
The safety shoe is NOT waterproof.
Check Price and Reviews on Amazon
---
How to Find the Right Summer Boots for Work?
1.) Breathable Insole and Upper to Absorb Sweat
The most essential feature to look for boots in hot weather is breathability. Basically it means the fabric of the boot is such that it allows the heat produced inside to escape as vapor while maintaining water repellency from outside. 

But the issue is as per research most of the perspiration is formed between the sole and the feet and is unable to evaporate from insoles, So the solution is to not only have a breathable waterproof upper but also breathable insole.
5 Best Insoles for Work Boots on Concrete
2.) Comfortable to Work all Day
Comfort is king, and in fact, some research shows you are less likely to get injured if you wear a comfortable work boot. A boot can never be comfortable without a proper fit and high-quality material.
To make sure you get a perfect fit to consider – width of your feet, toe space area inside the boot, and your skin should not rub against shoes to prevent any infection.
3.) Material to Prevent Sweating
The material of the boot is another important thing to consider while buying a summer boot, If the weather is unpredictable go for leather or waterproof mesh upper and if no rain forecast go for suede or canvas.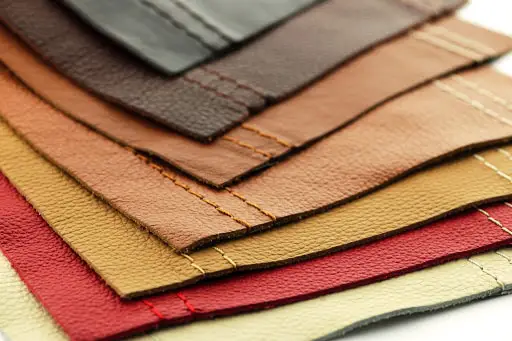 According to Shoe Consultant director, Susannah Davda "Avoid plastic and synthetic material as they will not absorb sweat". 
4.) Avoid Steel Toe in Hot Weather
Since metal is a good conductor of heat and cold which means steel toe will become hot in hot weather. On the contrary, composite toes are made of non-metals that do conduct heat from the atmosphere, so one should prefer composite toes and avoid steel toes. 
5.) Lightweight and Waterproof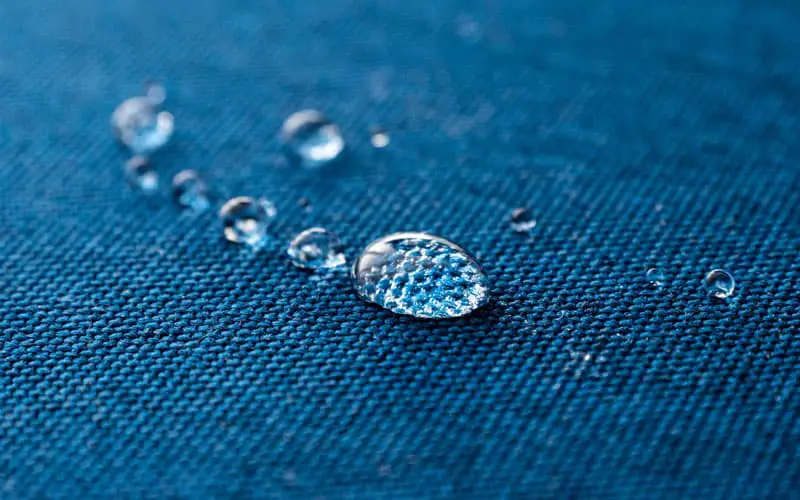 By lightweight, we don't want you to go running shoes or slip-on, with the advancement of technology and new materials a boot can be both lightweight and sturdy enough to protect your feet. In summers, lightweight waterproof boots will keep you cool and dry as you work all day.
Pro Tip:- Use Moisture Wicking Socks to draw moisture away from feet, but remember if your shoes are not breathable the moisture has no way to go.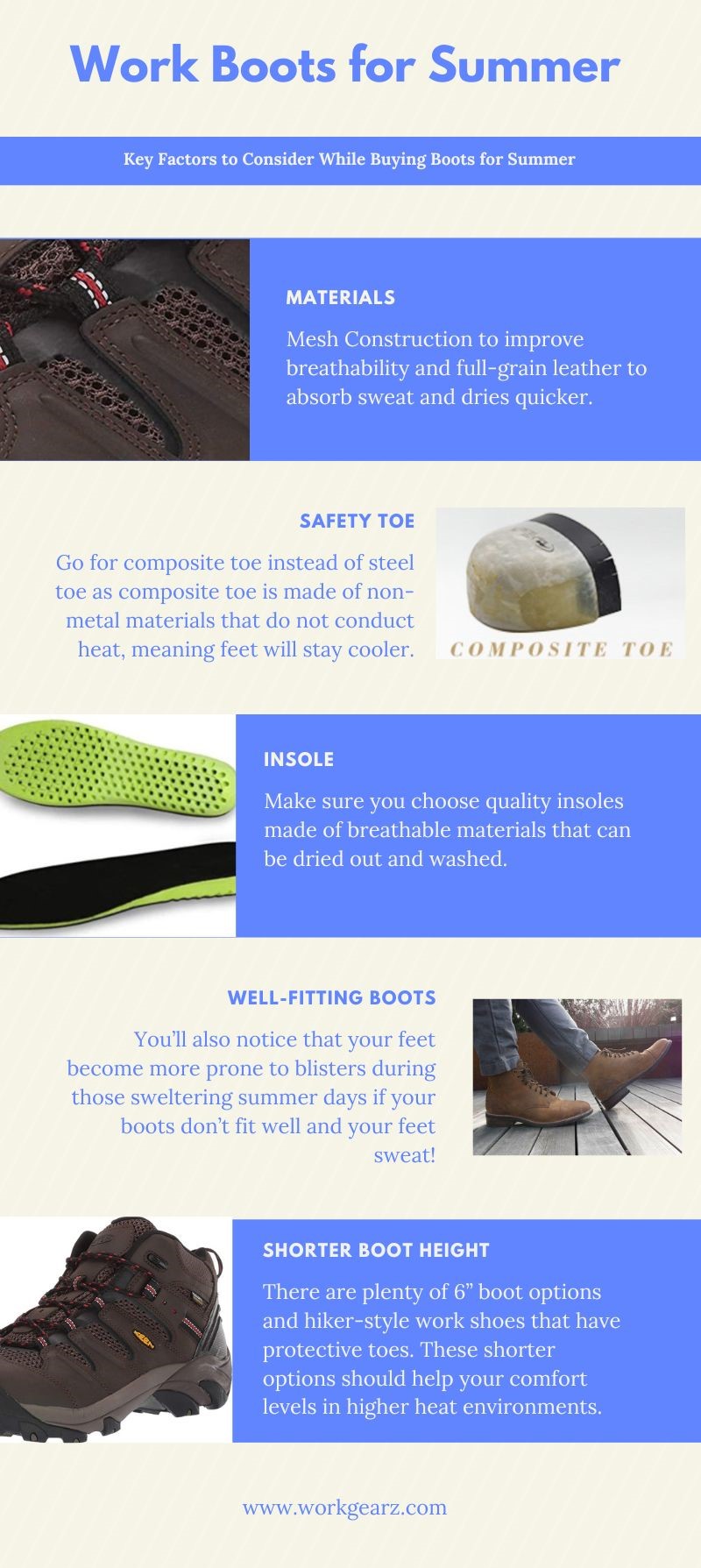 ---
Effects of Hot Weather on Feet
If you work occupations such as construction, asphalt paving, roofing or industrial plants (boilers, steel foundries) you are more exposed to heat from both from hot weather and work condition and its common to develop foot conditions such as
1.) Sweaty Feet – It's common to develop sweaty feet in summer, but if it persists you are prone to infection and foot health issues. One quick fix is to use antiperspirants on foot, the same as underarms.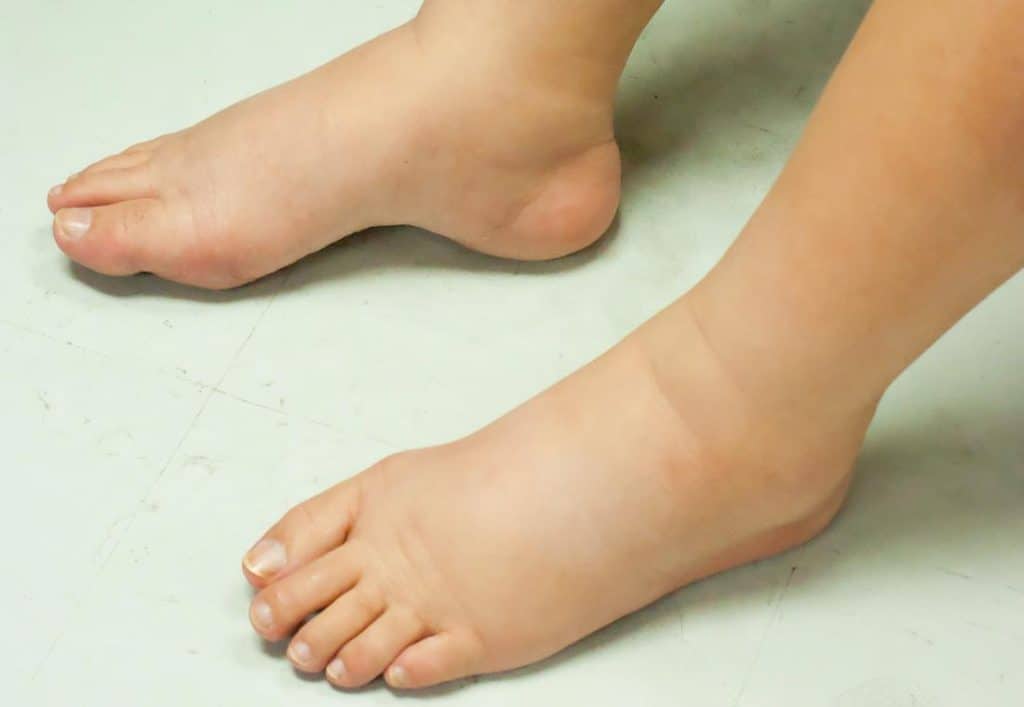 2.) Heat Edema (Swelling) – One side effect due to prolonged exposure to high temperatures is swelling in the foot, ankle, and legs. It happens because heat causes blood vessels to expand and gravity moves fluid towards legs and feet, according to the University of Michigan.
3.) Heat Cramps – Heavy sweating can lead to depletion of salt from the body and cause heat cramps. Some quick fixes are hydrating your body, stretching and resting in a cool place during breaks.
Note:- See a podiatrist if the problem persists to avoid serious medical conditions. 
---
Why Shouldn't you Wear Flip flops or Sandals at Work?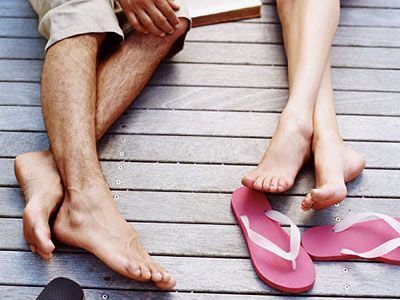 If you think flip flops are a cool, fashionable, and safe alternative in summers you need to think again. The main reasons not to wear flip flops or sandals at work are:
1.) No Support :-  Albert D'Angelantonio, III, DPM, FACFAS explains "Most flip-flops offer no support and when you wear it for long hours you are at higher risk of ankle sprains or other injuries."
2.) Germy Feet :- When you are going out wearing flip flops or sandals, you're more exposed to germs and infection than probably you think. One quick solution is to wash your feet every time you come back home.
3.) No Protection:- The sandals offer no protection whatsoever so you are more prone to foot injury due to potential hazards at your workplace. 
Foot and Boot Care in Hot Conditions
Your feet have more sweat glands than any other part of the body so if you work in hot weather conditions all day you need to take care of your feet.
1.) Use foot powder and foot spray:- After cleaning your feet put foot antiperspirant or powder it controls both the sweaty feet and the stinky feet issue. 
2.) Wear shoes alternatively:- One easy hack to prevent wet boot issues in summers is to have two pairs of work boots and wear them alternatively. It will have a couple of benefits, your boots will last long and while you are wearing one pair the other will get dry.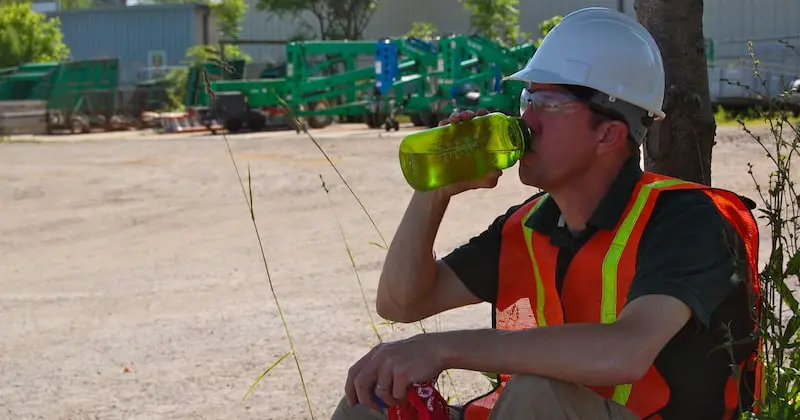 3.) Take breaks frequently and drink a small amount of water often- According to the osha guideline for high temperature environments "A worker should drink at least 4 cups of water in an hour if the heat index is between 103 to 115°F."
4.) Boot Dryer:- I personally prefer a boot dryer because it is the quickest and most effective way to dry your boots. After coming from work just put your boots on the dryer for 1-2 hours and your footwear is dry to wear again.
Bonus Tip:- If you cannot afford a boot dryer or two pairs of boots, insert newspapers into your shoes after coming back from work to the wick of moisture.
---
FAQ's
Q: Are waterproof work boots hotter?
A: The short answer is yes. The concept behind waterproof boots getting hotter is it does not let the boot to breathe, but the solution is to use technologies such as Gore-Tex, Keen.Dry which is made of breathable waterproof membranes materials.
Q: What kind of socks should you wear in summer?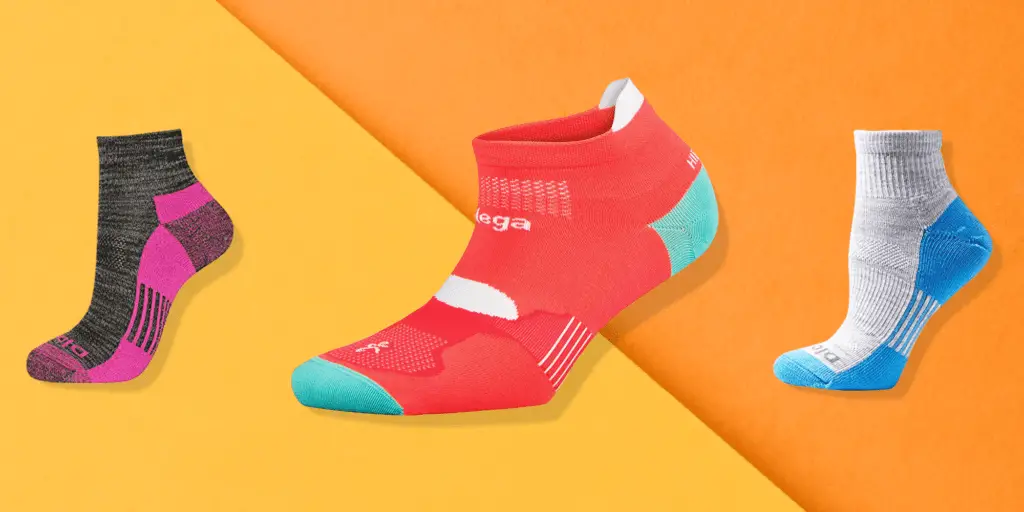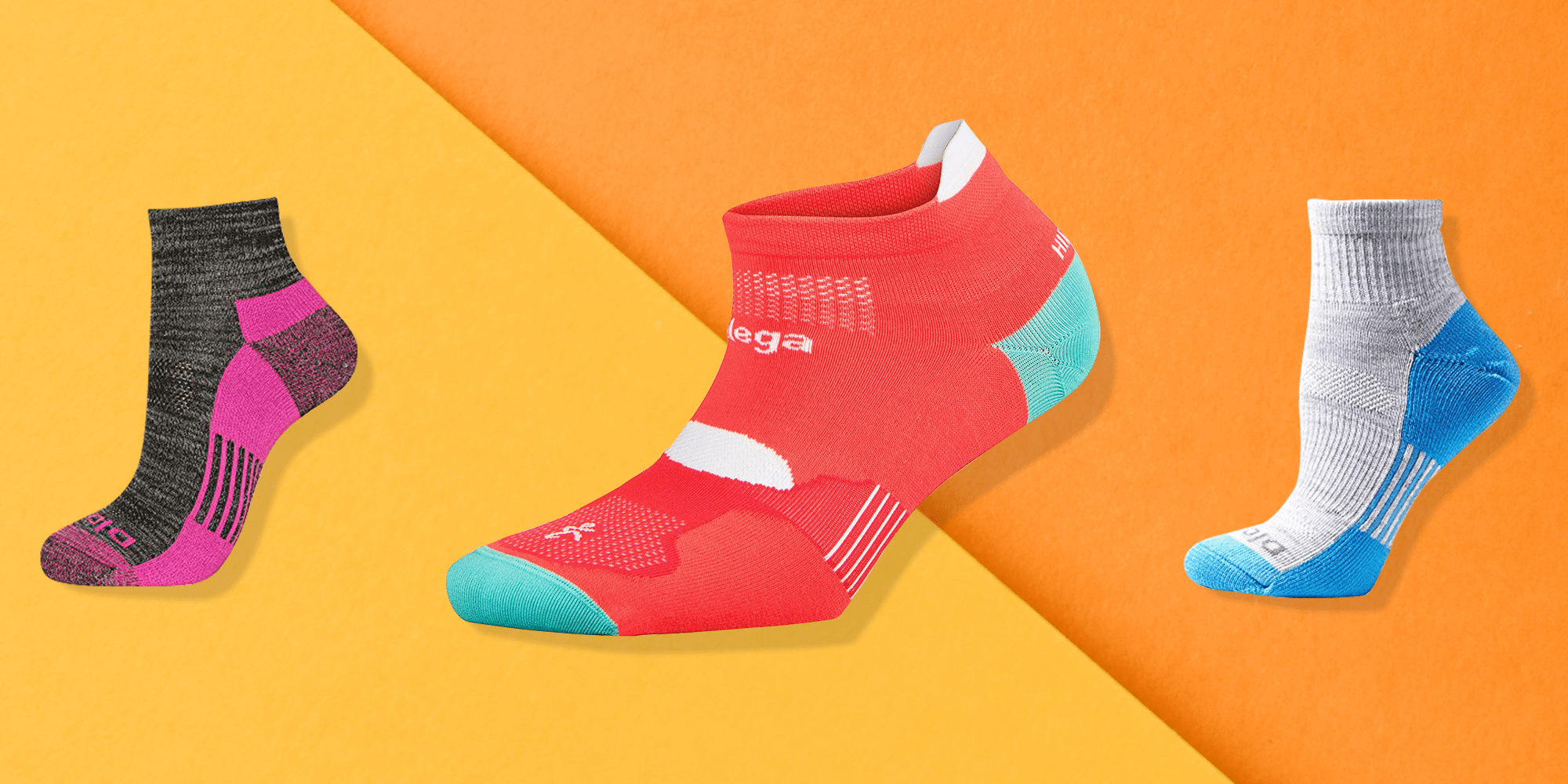 A: While you may think cotton socks are best in summer but actually moisture-wicking socks are way better than cotton socks they pull the sweat away from your skin and keep your feet cooler and dry.
Difference between summer and winter work boots
| | |
| --- | --- |
| Summer work boots | Winter work boots |
| They have breathable membranes on the upper to keep the feet cool and sweat free | They often do not have breathable membranes |
| They are not insulated | They have insulating layers below the upper layer to keep the feet warm |
| They may or may not be waterproof | They are generally waterproof |
| They are generally light in weight | They are heavier than the summer boots |
| They can be worn in all weather | They cannot be worn in summers |
Can you wear the same work boots for both summer and winter?
Yes, you can definitely do that; you can wear the same boots for both summer and winter and I will tell you how:
How to wear summer boots in all seasons?
You will definitely face no problem in wearing your summer boots in the summer season. But the real trick is how to wear them comfortably in winters too!
For that you just need to pair your work boots with thick socks, preferably made of flannel or fleece or wool to give you the insulation from the cold and to provide the warmth to your feet.
How to wear winter boots in all seasons?
To wear your winter boots in the summer too, you need to follow the following tips:
Try wearing them with moisture wicking socks

Choose boots that do not have more than 200 g insulating materials

Choose boots that have breathable linings and membranes

Wear them with socks that help to keep the feet cool

They should be light in weight

Sprinkle cool talcum powder before wearing the boots
Summer Work Boot Wrap-Up
Our pick for the best work boots to keep your feet cool in summers is the Timberland pro men's powertrain sport alloy toe. It caught our attention because of tons of features and positive customer reviews. We loved the fact that it can be worn both casual and workwear, providing you the safety and comfort all the time. 
As such with the increase in popularity of work boots, the number of manufacturers and new boots introduced in the market has increased significantly. This has created confusion among buyers and make it difficult to make appropriate choices for themselves.
The above guide has a list of top choices of different types of summer work boots as per requirement. The guide has been prepared after intense research and testing, you can use it to gather information on the best work boots for hot weather in the market.