We all know the importance of insoles and their role in keeping our boots and feet healthy. Not only do they fit almost all the boots but also provide the long lasting comfort and stability to your feet so that you keep doing your work enthusiastically.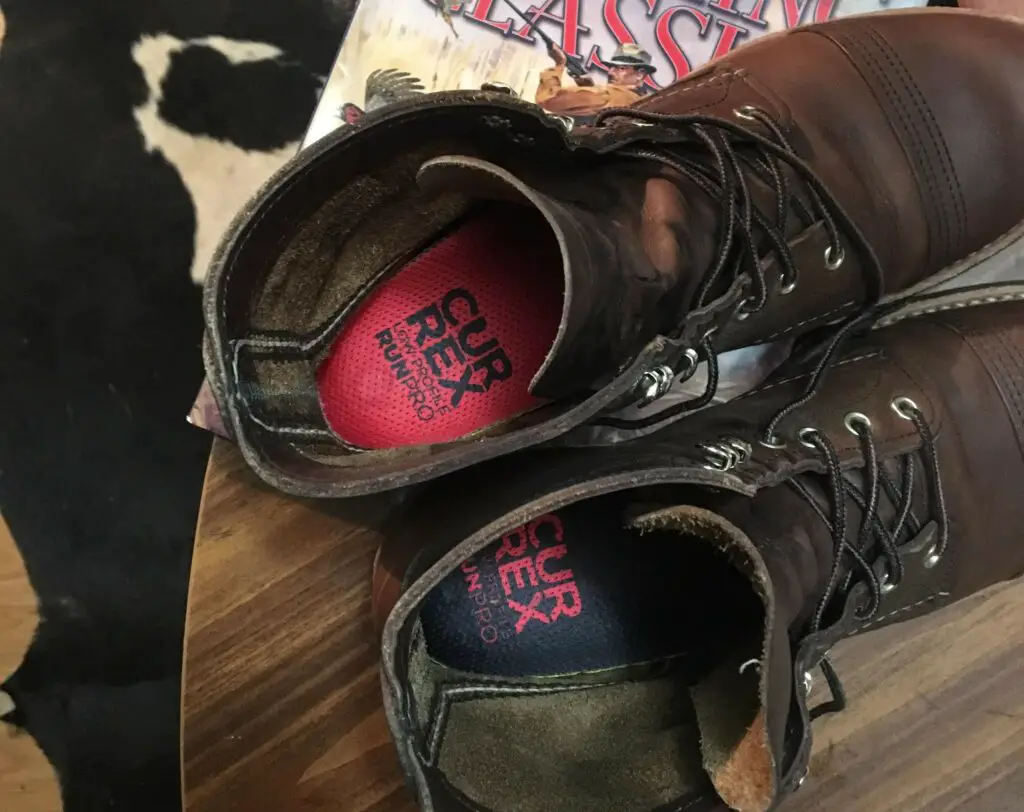 We make use of our insoles so much that with time, they lose a lot of their properties which make them effective. That makes most of us ask the question that when is the right time to change your insole?
It is advisable to replace insoles between six to nine months if you have got a pair of high quality insoles, but if you are using them intensively then the insoles should last for three to six months before they need to be replaced.
However, there are a number of factors which can change the duration. How frequent you use them and the type of work you do determines the longevity of insoles. Ideally, insoles should be swapped between 6-12 months with regular use.
Let's have a look at some of these factors along with the signs which ensures that you should buy a new pair of insoles. We'll also guide you how to insert the insoles in your work boots and what are some of the recommendable insoles for your precious footwears.
---
Indications to Replace Your Shoe Insoles
Here are four sure signs which are indicative that you should substitute your old insoles with the new ones
1.) If your Insoles are Damaged
Damaged insoles are easily noticeable. If they have cracks or are torn then you should switch to new ones as using damaged insoles may lead to development of blisters.
Not just this, if you continue to wear the same old insoles then you'll not get the same comfort and protection which might hinder your performance.
2.) If the insoles are fading
If you notice that the insoles have started losing their color then it's a good indication that you are due for a new pair. Apart from this, if the logo and the heel are rugged then this is also considered as fading.
3.) Check for the odor
Does your insole smell really bad? If you can't get rid of this smell then get rid of your insoles. Odor from insoles are suggestive of the underlying bacterial or fungal growth which grow because of the moisture from sweat trapped in your boots.
See also: Best work boots for smelly feet
4.) If your insoles are compressed
Have your insoles become flat? Constant wearing of insoles will eventually compress them. In such cases, the insoles fail to provide proper cushioning and support. That's when you should look out for a new pair.
---
Factors that Affect Insole Replacement
Just like work boots, the insoles have got a definite lifespan. They wear down over time but how quickly will this happen depends on three main factors:;
1.) The quality of insole
It is seen that over the counter insoles generally last longer than the insoles which are manufactured using cheaper polymer materials. If you go for full length, high quality insoles then these require replacement anywhere from 6-12 months depending on the usage.
Lower quality insoles can be supportive for a week or maximum for a month but break down fast and require replacement more often. This way you end up spending more on lower quality insoles in comparison to the better quality ones.
2.) Your level of activity
If you are using your insoles for daily activities, chances are that they can last for 2 months but with heavy use like running, working in factories or any other strenuous activities, the insole of your work boot should be replaced every 4-6 months. 
3.) Frequency of Use
It is very obvious that the more you wear the boots, the quicker your insoles will wear out. If you wear them only during specific activities then they'll last a bit longer. 
---
How to choose a good insole?
Insoles have got certain qualities. Therefore if you are out in search of this product then always keep these points in mind.
Always look for insoles which are thin enough so that you get enough toe room for the free movement of your feet.

Make sure it fits. While purchasing the insoles always check out the specifications to make sure.

Get the insoles which are designed to serve your purpose. There are all purpose insoles available in the market but then there are insoles which are specifically designed for foot issues.

Go for the brand you trust rather than experimenting because in the end this might affect your potential at the workplace.
---
What are the different types of insoles available in the market?
1. KEEN Utility Men's K-20 Insole 
KEEN Utility Men's K-20 Insole with Extra Cushion for Neutral Arches Accessories, Black, L
Cushioning & Fit: A premium, thick, full length shock absorbing material evenly cushions the entire foot without compression

Heel Stability: A heel cup centers and aligns the heel and foot, improving alignment from heel strike

Anti-Odor Technology: Features Cleansport NXT (a trademark of the Stewart Group)

90-Day Guarantee: KEEN Utility warrants the quality and comfort of its insoles for 90 days

Note: Replacement insole may affect protective work footwear safety ratings; especially with ESD-rated footwear
Prices pulled from Amazon Product Advertising API on:
Product prices and availability are accurate as of the date/time indicated and are subject to change. Any price and availability information displayed on [relevant Amazon Site(s), as applicable] at the time of purchase will apply to the purchase of this product.
Looking for a simple and affordable cushion insole? Go for these Keen Utility K-20 Cushion insoles which are designed to provide extra comfort to your aching feet while giving adequate support to the sides of the feet. 
The insoles are constructed from soft synthetic material and are highly durable in nature. If you are indulged in activities where your feet require more shock absorption these are a perfect match for you.
Furthermore, the insole comes with Cleansport NXT which breaks down the odor in sweat so that your feet remain fresh all day long.
Additionally, the heel cup helps in aligning the heel and the foot hence providing better stability with medium arch support to center the body's alignment.
Check Price and Reviews on Amazon
---
2. Carhartt Insite Technology Footbed CMI9000 Insole 
Carhartt Men's Insite Technology Footbed CMI9000 Insole, Black, 8 M US
Insite engineered footbed was created from 120,000 3D Foot scans, this delivers unmatched fit, form and comfort

Ax Suede top cover material provides 30% more grip, this reduces foot slip and fatigue

Two different layers of foam provide unique compression and rebound abilities that help prevent fatigue and keep you comfortable during prolonged use
Prices pulled from Amazon Product Advertising API on:
Product prices and availability are accurate as of the date/time indicated and are subject to change. Any price and availability information displayed on [relevant Amazon Site(s), as applicable] at the time of purchase will apply to the purchase of this product.
Carhartt is quite popular when it comes to work boots. Designed after analysing over 100,000 3D foot scans, the insoles of this brand are flexible,comfortable and durable. These are constructed for optimized work performance.
These quality insoles excel in three areas which are grip,comfort and protection. One of the unique features of these is the presence of AX Suede which is believed to enhance the performance by increasing the grip by 30%. The insoles are meant to provide slip protection thus saving your foot from injuries.
Additionally, these Carhartt Insite insoles have got two layers of foam which not only provide comfort but are also a great shock absorber.
The final layer is a heavy duty Tetrapod layer which is meant to disperse compression while you indulge in tough jobs or heavy lifting.
Check Price and Reviews on Amazon
---
3. Comfortlast Insoles, Full Length Shoe Inserts
Powerstep ComfortLast Full Shoe Inserts, Black, Men's 13-14.5
Plush VCT Variable Cushioning Technology: A high-performance foam formulation

Shock Absorbing Insoles: Gel at the heel absorbs shock and reduces the impact of every step you take

Contoured Shape: Arch support and heel cradle provide stability and motion control

Moveable from Shoe to Shoe: Easily transfer ComfortLast insoles from one pair of shoes to another with no trimming required.

Anti-Microbial Top Fabric: Heat and friction-reducing top fabric helps prevent odor and bacteria
Prices pulled from Amazon Product Advertising API on:
Product prices and availability are accurate as of the date/time indicated and are subject to change. Any price and availability information displayed on [relevant Amazon Site(s), as applicable] at the time of purchase will apply to the purchase of this product.
The Powerstep Comfortlast Full Shoe insoles are not just for work boots but for day to day footwear as well. These easily transferable insoles are made with anti-microbial fabric which reduces heat while preventing the fungal and bacterial growth thus eliminating the smell.
You can also expect an impressive level of shock absorption with arch support and cushioning. One great thing about these insoles is that you can find an extra gel pad in the heels for additional comfort and extra protection. The insoles are especially designed for people who work on uneven surfaces.
Check Price and Reviews on Amazon
---
Guide to make your insoles fit properly in your boots.
Here are few tips to make your insoles fit properly:
Step 1: Determine the room you have in your work boots for your insoles. Thin insoles are likely to leave sufficient room.
Step 2: Take your old insole and use it as a template to cut around the new insole so that it fits well as the old one.
Step 3: Insert the new insole to check whether it fits accurately or not. Remove after checking.
Step 4: Clean your shoes by removing all the dirt or debris from your work boots. Clean the insides of the boots by using a damp cloth.
Step 5: Slide the new insole into the shoe, putting the toe side in first then using your hand to push down the insole so that the heel area sits correctly.
Final thoughts
Insoles are meant for everyone no matter what footwear you are using. These classic products are meant to make your life whole lot easier by providing great comfort, support and traction to your feet.
If you are looking for a new pair of insoles then try the above mentioned brands and make your work experiences great!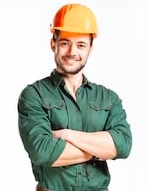 I have 12+ years of experience in construction, inspections, handy work, and currently working as a Construction Site Manager. In today's day we spent a significant part of our time at workplace and a right work gear can have significant impact not only on your safety but also work quality.