Do you suffer from any health problems related to your feet or are eight-to-twelve-hour workdays simply taking their toll on your feet? An investment in a good pair of orthopedic work boots can help with any recurring foot problems you suffer from or prevent some from developing.

Now you can find a good pair of attractive stylish work boots that can support your feet and help you look good while on the job.
Because we receive lots of questions about good work boots from professionals that do have health conditions, we asked medical professionals and orthopedic specialists to assist our team of construction, industrial, and agricultural workers in researching and testing work boots that satisfy what orthopedic specialists suggest will help with foot health.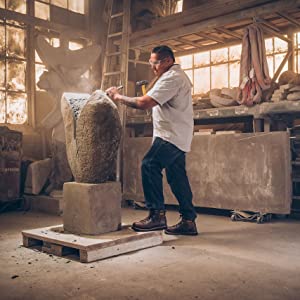 Our top choice fell to the Caterpillar Second Shift Work Boot because these work boots have great construction, top-quality materials, and are affordable. Everything about them says orthopedic.
We also want to give a nod to the Wolverine Buccaneer Work Boots for their exceptional style, meaning you don't only have to wear them at work. This is an attractive boot for all types of venues even if safety features are lacking for some professions.
Let's look at what we found when searching for the best orthopedic work boots.
Top Orthopedic Boot Reviews
Best Overall Orthopedic Work Boot
1. Caterpillar Second Shift Work Boot with Steel Toe
Caterpillar Men's Second Shift Steel Toe Work Boot
Ankle-cut work boot with steel toe with padded ankle and oil-resistant outsole

Platform measures approximately 0.75

Heel measures approximately 1.25

Shaft measures approximately 6 from arch

100% Leather
Prices pulled from the Amazon Product Advertising API on:
Product prices and availability are accurate as of the date/time indicated and are subject to change. Any price and availability information displayed on [relevant Amazon Site(s), as applicable] at the time of purchase will apply to the purchase of this product.
The first thing one notices is the relatively affordable price tag. Insoles are removable making them ideal for custom orthotics, yet they cost less than half the price of some high-end boots.
Caterpillar has designed these leather boots with the safety features necessary in a reliable work boot. Arches are supported with a steel shank. And still, the Second Shift is pretty lightweight. 
The boots' name claims to keep feet comfortable even during a second shift. Boot uppers are full-grain leather meaning they are durable but not overly rigid. Your foot is allowed enough flexibility for it to move naturally.
Leather uppers are water-resistant and you can reinforce them further with a beeswax coating. The boot ankle collar is sufficiently padded for soft contact during movement.
Nylon mesh interiors work together with the "Climasphere" sock liner for comfort. This liner wicks away moisture reducing the risk of blisters, making it a great choice for diabetics.
This Second Shift work boot comes with steel toes or without. The steel-toe version is ASTM F2413-05 M I/75 C/75- rated. Toe and sole also have Electrical Hazard protection.
Slip and oil-resistant rubber soles are connected to the boot uppers thanks to Goodyear welt construction. A removable contoured insole does wonders for flat feet. These boots can be purchased in sizes 7 to 14 in medium and extra-wide versions.
Pros:
Removable

footbed is contoured

Budget-friendly

Steel Shank

EH rated

Goodyear welt construction
Cons:
Water-resistant, but not

waterproof
Check Price and Reviews on Amazon
---
Best Insulated Orthopedic Work Boot
2. Caterpillar Diagnostic Steel Toe Work Boot 
Prices pulled from the Amazon Product Advertising API on:
Product prices and availability are accurate as of the date/time indicated and are subject to change. Any price and availability information displayed on [relevant Amazon Site(s), as applicable] at the time of purchase will apply to the purchase of this product.
This Diagnostic orthopedic work boots offer lots of safety features and are insulated. Rugged materials and construction mean they can withstand abuse. A foam gel EVA insert is removable.
These orthopedic work boots are waterproof with a stylish appealing design. Leather uppers measure 6 inches in height from the arch and they are watertight and keep feet dry.
Uppers use cement construction to attach to the soles. Interiors have a  220g "Thinsulate" insulation to keep feet comfy. In colder climates, Thinsulate keeps the feet warm, and in hot climates feet will remain cool. Nylon mesh lining contributes to keeping feet dry.
These orthopedic work boots are ASTM-rated. Slip-resistant rubber soles are rugged and durable. Ladder grip technology increases traction when climbing ladders and uneven terrain.
The ankle collar is nicely padded adding to comfort. The Diagnostic Steel Toe Work Boot is EH rated and is available in sizes 7 to 14 in medium and extra-wide sizes.
Pros:
Waterproof

Removable EVA

footbed is

gel-based 

Steel toe 

Steel shank

EH rated

200g Thinsulate insulation

A

nkle

collar is padded
Cons:
Eyelets and hooks

could

be

improved for durability
Check Price and Reviews on Amazon
---
Best Looking Orthopedic Work Boots 
3. Wolverine Buccaneer W04821 Work Boots
Wolverine Men's W04821 Buccaneer Boot
Multishock shock absorbing compression pads molded in the outsole

Moisture managing mesh linings

Wolverine multishox contour welt construction

Removable full cushion footbed

Nylon shank
Prices pulled from the Amazon Product Advertising API on:
Product prices and availability are accurate as of the date/time indicated and are subject to change. Any price and availability information displayed on [relevant Amazon Site(s), as applicable] at the time of purchase will apply to the purchase of this product.
This orthopedic work boot is classy if you don't require specific safety features. If you work mostly in the office, these boots appear to be dress boots. They offer comfort and style all in a single boot design.
These are not traditional safety boots. They can, however, be worn when standing and walking are necessary for prolonged periods. A waterproof design makes them great in inclement weather. Durable construction makes them worth the investment. 
Made of full-grain leather, they are flexible enough to sustain the foot's natural motion. Contour Welt construction is an added guarantee. Waterproof leather means your feet will remain dry even if you are obliged to walk in the rain. A mesh lining wicks away any foot moisture. 
An impressive rubber outsole boasts a semi-aggressive lug tread. Multishox technology softens movement impact and absorbs shock. The boot's outsole is resistant to chemicals, water, oil, heat, abrasion, and of course, slipping.
They are sold in a 6-inch and 8-inch versions. A padded ankle collar allows for minimal rubbing. EH rated. Full cushion footbeds both absorb the shock and support the weight. They can be substituted with custom orthotics.
Nylon shanks support the arch limit foot fatigue. Lightweight as work boots, each boot weighs in at only 27 ounces. Boots can be purchased in sizes 7 to 13 in medium and 3E widths.
Pros:
Very Lightweight 

Removable cushioned footbeds

Multishox technology 

Waterproof

Elegant style
Cons:
Without safety features other than EH
Check Price and Reviews on Amazon
---
What Constitutes an Orthopedic Work Boot?
An orthopedic work boot will be designed to support your foot's natural foot structure. These boots need to support the entire foot including, arches, heels, ankles, and much more.
Orthopedic medicine works to better and correct, when possible, deformities of the muscle and bone. It also will treat medical problems that result from these deformities and particularly any resulting pain.
An "orthopedic" work boot is not actually designed for medicinal or orthopedic purposes but nonetheless will feature characteristics that naturally correct the movement of your feet and lower legs while you are on the job.
Boot designers aim to create a work boot that supports the natural feet and leg movements. This is exceptionally important if you spend long work shifts on your feet and potentially in movement. 
Orthopedic Work Boot Benefits
For you to invest in an orthopedic work boot, it will need to offer benefits that correspond to your health needs. These might include:
1.) Improvement with foot pain. Foot rigidity, especially after a certain number of hours spent on your feet can cause pain throughout the feet and legs.
2.) Improvement with back pain. Continued foot pain can radiate to your lower back.  A badly designed work boot or shoe can change your posture, gait, and alter foot structure leaving you with permanent lifelong pain.
3.) Improvement with the heel pain caused by Plantar Fasciitis. This condition develops when the ligament that runs the entire length of your foot, connecting the toes to the heel bone passing through your foot's arch becomes inflamed.
Prolonged standing, especially when coupled with excess weight can irritate and weigh on the ligament resulting in heel pain.
4.) Protection for those with diabetic neuropathy. This medical condition reduces sensitivity in your feet. This means you may not feel chafing or the forming of blisters and lacerations.
Foot ulcers and blisters can end up in amputations for diabetics. An orthopedic work boot can feature inserts that help to prevent blisters.
5.) Improved foot comfort. Thanks to toe boxes shaped to the contour of your foot, cushioned footbeds, and structural support, your feet should be less fatigued and more comfortable at the end of the workday.
Nowadays, orthopedic boots are just as stylish as any boot on the market.
Why Do I Need Orthopedic Work Boots?
Any professional in multiple industries can gain by wearing a pair of orthopedic work boots, even if you don't have any specific medical problems. If by chance, you already experience any of the following symptoms, you may want to invest in orthopedic work boots.
1.) Swollen painful feet. This may seem obvious, but you may attribute any foot swelling or pain to other causes when it may be that you are wearing the wrong type of boot.
2.) Heel Pain. Any type of pain centered in your heel suggests a potentially serious foot problem. It may indicate Plantar Fasciitis.
3.) Pronation. This is a gait problem. If your foot rolls inward, it is called "pronation" and orthopedic boots may help you with this condition.
4.) Supination. This is also a gait problem that is characterized by your ankles turning outward. You can check out if you have this problem by doing a wet impression of your feet.
If your arch shows a very large "C" you may be suffering from supination. If your foot imprint shows no curve, you may have pronation.
5.) Injuries to the Legs or Hips. If you have suffered injuries to your hips or legs, your feet will need proper support for a joint to heal in its correct position.
6.) Differing leg lengths. Examine your everyday shoe outsoles. The way the sole wears can indicate if your legs have an unequal length. Custom soles on a pair of orthopedic work boots can help correct this problem.
Orthopedic Work Boot Features to Look for
We looked for the following features in orthopedic work boots to guarantee the well-being of your feet:
1.) Arch Support. Solid support for your foot's arch is a must especially if you have had past foot injuries. Custom foot orthotics can be made from a foot scan should you feel that arch support is insufficient.
If you have a supinated or rolled gait, standard support may push the foot even farther in the wrong direction creating less stability.
2.) Comfort and Fit. Work boots must be comfortable. This is a principal concern when selecting an orthopedic work boot. Construction materials should be soft and supple to avoid chafing, seams should be smooth, and any type of protective toe cap should not display rough edges.
Manufacturers use a variety of sizing when producing boots. Feet can swell, particularly at the end of a work shift. Try on a new work boot at day's end. Toes ought not to touch the boot from within.
Check the space between toes and toe cap and between the boot back and your heel. Boots should be comfortably snug but not pressed.
3.) Durability is important considering that you are investing your money in work boots. Abrasion-resistant uppers reinforce seams or Goodyear Welt construction, heavy-duty soles, and laces are all indications of well-made boots.
4.) Outsole Traction. Important for all work boots, the toe area should be flexible to facilitate walking and movement. Soles that are slippery can be the cause of falls and injuries.
You need to look for a work boot that guarantees exceptional balance on a variety of surfaces. Heavy treads and lugs can increase gripping potential.
5.) Removable footbeds or insoles. The footbed cradles your foot inside the boot. If a work boot has a removable insole, you can order custom orthotics to insert in its place that better suits your specific foot need.
6.) Safety. Safety features will often depend on your specific profession and any environmental requirements from your employer.
Compliance with ANSI safety standards needs to be checked when selecting a pair of work boots. Safety features to consider include:
7.) Safety toe caps – available in composite, steel, or alloys like aluminum. Toe protection prevents impact and compression injuries.
8.) Puncture resistance –the boot's midsole has a protective plate to prevent any puncturing of the bottom of your feet
9.) Waterproofing – Depending on environmental work conditions, dry feet can prevent blistering, athlete's foot, fungal infections, etc.
10.) Thermal protection – In cold climates, thermal insulation can impede restricted blood flow.
11.) Electrical Hazard protection – If you work around electrical current or heavy machinery, EH protection will protect against shocks and electrocution.
12.) Static protection – If your work exposes you to explosives or fuels an anti-static boot will impede static electricity accumulating in your boot.
13.) Weight. A heavy boot can contribute to foot fatigue and the amount of stress to muscles, calves, and ankles are exposed to.
A Final Thought
Work won't stop because your feet hurt. If you have specific health problems that influence your feet, or if you experience any type of discomfort, we recommend a good pair of orthopedic work boots. Your feet will thank you!