If you have Pes Cavus, better known as high arches, you know that this condition can stress the foot's metatarsus causing pain and creating instability when walking.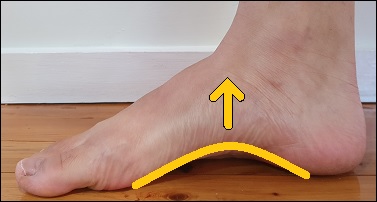 We found several professionals who do indeed have high arches, and we asked them to test a series of professional work boots to evaluate which are the best for professionals and laborers with this condition.
Depending on what your professional needs are, we found a very appealing steel toe safety boot in the Wolverine Raider Steel Toe Six-inch Work Boot. The cushioned footbed is a plus for pros with high arches.
If, on the other hand you want top-notch shock absorption, the Thorogood American Heritage Six-inch MAX Wedge Work Boot is certainly worth a look. Depending on your priority, our best list offers something for everyone.
Comparison of top Boots for High Arches
Why a Work Boot Matters
In consideration of the pain that this condition can cause especially for professionals who may spend most of their workday on their feet, proper work boots are a must to contrast physical pain that can distract leading to safety concerns.
Read on to discover the work boots that our team of pros found to be the best work boots for high arches.
---
High Arches Boot Reviews
Best Steel Toe 6-inch Work Boots
1. Wolverine Raider Steel Toe Six-inch Work Boot
Manufacturer Wolverine has been producing footwear since 1883 when the company was founded in Rockford, Michigan. The brand has since earned its reputation as a footwear icon that employs only top-quality materials wed with excellent craftmanship. These boots are crafted for challenging work environments and designed to guarantee comfort.
The heel on this boot is 1.25-inch to ensure stability. The Wolverine insole is a full-cushion removable footbed that offers considerable support.
A breathable mesh lining compliments the cushiony footbed while the outsole is made in lugged rubber for secure traction. This outsole is also oil and slip-resistant as well as abrasion-resistant.
Pros
Quality footbed inserts

Comfortable cushioned interior

Lightweight

No difficulty with breaking in
Cons
Traction could still be improved

Eyelets aren't durable
Check Price and Reviews on Amazon
---
Best Composite Toe Six-inch Work Boots
2. Carhartt CME6355 Six-inch Work Boot 
This Carhartt work boot offers great comfort combined with an exceptional fit. The insole footbed is fruit of the manufacturer's innovative Insite Technology that boasts a new level of comfort for the feet of those workers that spend a good part of the day on their feet.
Patented AX Suede helps to avoid slippage and the boot construction is resistant to oil, slippage, and chemicals for your safety.
The inside of the boot features a patented Carhartt Defender membrane that boasts breathability ensuring dry, cool feet thanks to airflow promotion.
These boots also can provide electrical hazard protection up to 18,000 volts in dry environmental conditions making them a competitive choice for electricians or those pros that work around machinery.
Pros
Wide toe box for comfort

Great foot support

True sizing

Exceptionally comfortable
Cons
Impact and compression protection could be improved
Check Price and Reviews on Amazon
---
Best Shock Absorption Work Boot
3. Thorogood American Heritage Six-inch MAX Wedge Work Boot
Apart from fine quality materials and great craftsmanship, this manufacturer now includes extended sizes in their footwear offerings to facilitate customers that have special needs in sizing.
These work boots offer outsoles and heels that are resistant to electric shock up to 18,000 volts for great EH protection.
The boot has a footbed with "Ultimate Shock Absorption" that is positioned on an insole and boasts comfort cushioning.  It is also removable.
If you need increased shock absorption for those high arches, these Thorogood boots are worth your consideration. The MAXWear Wedge rubber outsole is resistant to slippage.
Uppers are produced in attractive full-grain leather. A good-looking boot, that not only is comfortable but is designed for safety with a steel toe and a fiberglass shank. Goodyear storm welt construction increases durability. Last, but not least, they are made in the U.S.A.
Pros
Attractive boot

Wedge soles are oil and slip-resistant

Insole is shock absorbing

EH protection

Durable Goodyear storm welt construction
Cons
Check Price and Reviews on Amazon
---
Best Moisture-wicking Work Boot 
4. Timberland PRO Titan Six-inch Work Boot
These leather work boots are part of a series of renowned footwear manufacturer Timberland. The Pro Work boot series is designed to offer some exceptional features for working men and women in a multitude of work environments, and these work boots are no exception. 
They are lightweight and feature a heel insert for rebounding with solid cushioning for reliable support. The PRO features a "PowerFit" comfort system with a Titan safety toe and a padded collar.
The boot lining offers great moisture-wicking increasing foot comfort and foot breathability. An "Ortholite" footbed has been created with Timberland's "Dryz Intellitemp X-Static" technology for regulating foot temperature and keeping feet dry on the job.
The PRO Titan Work Boot boasts a rubber outsole that is oil-resistant, as well as resistant to slipping, and to abrasion. It offers electrical hazard protection together with exceptional comfort.
Pros
Breathability

Exceptional cushioning

Foot stability

Foot warmth in colder climate
Cons
Check Price and Reviews on Amazon
---
Best Waterproof Work Boot 
5. Keen Pittsburgh Steel Toe Men's work Boot
Keen Footwear is known for their commitment to quality, safety, and comfort. The Keen Pittsburgh Utility Work Boot with its Steel toe protection is resistant to harsh weather, with multiple layers of protection, and a waterproof membrane for hygiene and comfort. 
This is a strong and resistant work boot with quality materials and solid construction. It is a rugged, durable work boot with asymmetrical steel toes for maximum comfort and protection covered by a rubber guard. The outsole is also in rubber, meaning that your foot has various levels of protection from workplace hazards.
Exceptionally comfortable as a work boot due to great padding, your feet will remain dry. This work boot is waterproof and features a breathable lining. The lining will wick out moisture due to perspiration during wear.
The midsole is EVA for extra comfort and foot support with an anatomical design to support your arch. The boot is designed to ward off foot fatigue. This is a six-inch work boot that meets ASTM standards F2412 and F2413, I/75, and C/75 EH.
Pros
Durable

Waterproof

Comfortable with arch support

Numerous safety features
Cons
Feet can get overly warm

May need some breaking in
Check Price and Reviews on Amazon
---
High Arch Problems 
High arches can be responsible for several painful conditions that in a work environment can be not only uncomfortable but dangerous as well. Imagine being distracted by pain in a hazardous work condition.
This could place your safety, as well as co-workers' safety at risk. So, it is fundamental for pros with this condition to find the best pair of work boots to eliminate pain and the risk of distraction and accidents. High arches can be responsible for
Ankle and foot instability. High arches can cause heels to tilt, provoking ankle instability.
Claw toes. This is when the toes pull inward and begin in a curling downward direction. This creates an appearance similar to a claw. Walking or working with this condition can cause calluses and corns.
Hammertoes. This deformity is when the toe bends permanently at its middle joint. While the toe that is affected can appear to have normal flexibility initially, it will progressively become rigid to the point where surgery is necessary.
Metatarsalgia. This condition is characterized by a sharp pain within the ball of the foot. It can feel as if you have a piece of gravel or pebble in your shoe.
Plantar fasciitis. Typically described as a sharp pain or burning sensation in the heel, it can extend to the entire foot.
Foot drop. This happens when feet and ankle muscles weaken to the point that the foot drags during walking.
High arches have difficulty absorbing shock with each step taken. For this reason, high arches may necessitate more cushioning or support insoles in footwear to help distribute shock impact for absorption during movement. 
---
Pain
Apart from foot pain, this condition can also be the cause of other types of pain throughout your body:
Back pain. Any change in foot position can create an unnatural posture leading to back pain.
Knee pain. If the foot or a part of the foot tilts and turns outward, the body's weight will not be evenly distributed in the foot. This can result in supination where the foot becomes rigid when pushing off the ground during walking.
This can also happen with pronation when the foot's inward roll is inadequate.  As a result of these defects, impact absorption will continue past the foot to the spine, hips, and knees. Overcompensation by the knees can lead to knee pain.
Conclusion
While normally people may speak about flat feet when referring to a foot condition that requires attention when selecting footwear, high arches can be just as problematic. This condition can be the cause of pain in your back, hips, and knees together with feet and ankles.
A good protective work boot that offers quality materials, good construction and above all fantastic support can make all the difference in how comfortable you are during your workday.
Avoiding and preventing distracting pain can also contribute to better workplace safety for you and your colleagues.