When it comes to sophistication, tradition and style, nothing can be better than an all-leather shoe (the shoes whose sole are too made of leather)!
Tracing the history shows that back when shoes had started to be in use, leather was the sole material used in the making. There's a reason for it and that's the level of comfort offered by leather is unmatched and also back then no other materials were in use.
Leather soles gives shoes a rich look, cushioning for the feet, great flexibility and also durability and these features make them the sought-after shoes in the fashion market.
Unfortunately, leather soles are not a good option when it comes to work wears where the grounds are made of concrete or are graveled or even when they are slippery.
This is because leather soles are not great in providing traction because leather has a smooth finish unlike rubber soles that provide excellent traction due to their rough nature and also for having lugs in them.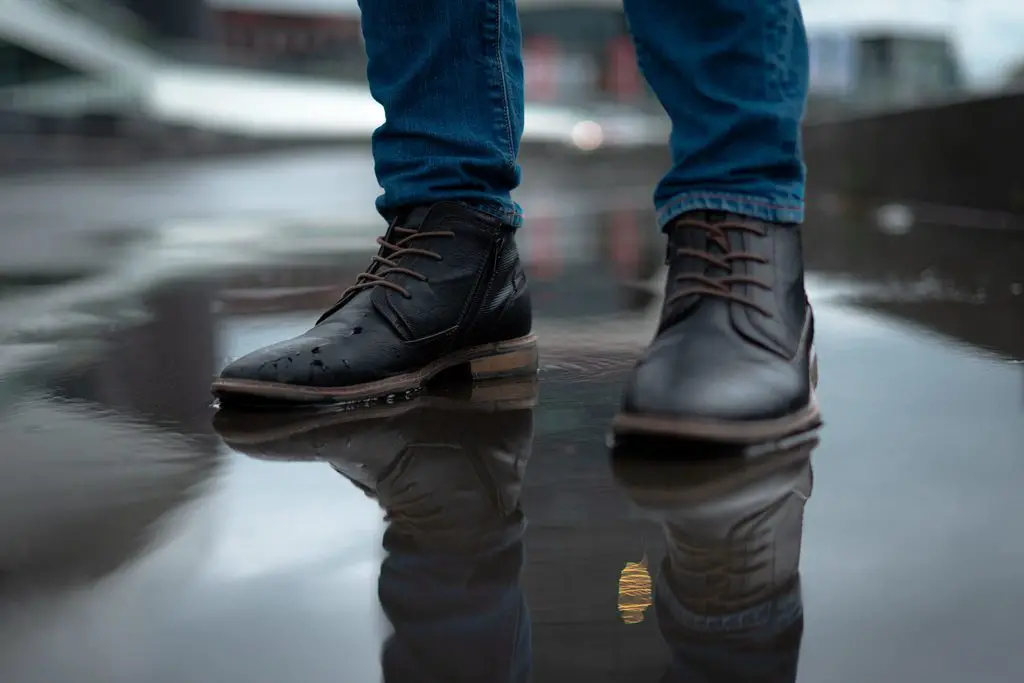 In the course of this article, we will hold a debate on leather v/s rubber soles and see which of them prove to be the winner!
So, are you ready for it?
Pros and cons of leather soles:
Pros of leather soles:
Leather soles at the first place look too dignified and classy

They are very flexible

Leather soles are light in weight as compared to the heavy rubber soles

They offer good cushioning to the feet and traversing long paths become quite easy

Leather soles easily adapt to the shape of your feet and provides comfort

Leather soles are sustainable in a sense that they can be re-soled easily

Leather offers breathability to the feet which helps to keep the base of the feet cool and dry

Leather soles are heat resistant
Cons of leather soles:
They are pretty expensive though!

Leather soles are not that waterproof

And yes, leather soles are slippery in case you plan to wear them in slippery grounds
Pros and cons of rubber soles:
Pros of rubber soles:
Rubber soles are very sturdy

They are resistant to punctures, abrasions and chemicals

They provide the best traction and are slip and oil resistant

Rubber soles also protect against electrical shocks as rubber is a non-conductor of electricity

They are waterproof

They offer good energy return to the feet

Rubber soles can also be re-soled
Cons of rubber soles:
Rubber soles are prone to wear and tear

They are heavy in weight

They are not resistant to extreme heat
Comparison of leather and rubber soles:
Let's now have a look at the comparison table of leather and rubber soles:
| | | |
| --- | --- | --- |
| Parameters  | Leather soles  | Rubber soles |
| Comfort  | More comfortable as they provide cushioning and flexibility | Less comfortable as they are rigid |
| Durability  | More durable  | Less durable |
| Slip resistant  | No  | Yes  |
| Heat resistant  | Yes  | No  |
| Abrasion resistant  | Not that great | Yes  |
| Energy return  | To some extent | Very good |
| Puncture resistant  | To some extent | Yes  |
| EH resistant | No  | Yes  |
| Waterproof  | No  | Yes  |
How do you make leather sole shoes less slippery?
The one and only problem that I find with leather soles is that they are quite slippery which isn't a great problem while I walk on carpets or roads, but they do slip on tiled and slippery floors.
And thankfully, I have found few ways to add that grip to the leather soles and make them non-slip:
Scuff them with sandpaper to make the slippery leather surface rough and that helps great in providing the much-needed grip to the leather soles

Walk on them in graveled roads so that the smooth leather surface gets rough

You can also add rubber grip pads to the soles
Which is more comfortable, leather sole or rubber sole?
When it comes to comfort, I will definitely recommend leather soles over rubber soles for the fact that leather is softer, more cushioning, breathable, lightweight, flexible and gets molded to the shape of your feet.
Who should be buying which sole?
You should buy rubber soled shoes and boots if you are an industrial worker, who has to work on roads, construct buildings, or you are in the following professions:
Pipe liner

Pole climber

Brick layer

Construction

Concrete worker

Forestry

Food processing

Agriculture
Or any such profession which demands walking in rough and challenging conditions on grounds that are slippery for one or the other reason.
You should buy leather soled shoes and boots only if you are an office worker who stays most of the time indoors or for fashion wear to bring on that elegant look.
And it's a wrap!
Though leather soled shoes and boots are a bit pricy, they are a treasured possession and worth having a place in your wardrobe collection!
Also, they are not that bad for regular wear if you can take proper care of them. You can learn about caring for leather boots from our experts.
Hope you enjoyed reading my post! And with that hope I would like you take leave from here till we meet again in my next article!
Till then…
Stay happy and healthy!