Moc toe boots are ideal for anyone working outside, especially on construction sites or other jobs that require a lot of physical exertion.
They were designed with the intention of covering the area around the toe, and this look can be created in two ways – by applying leather and stitching it on the boot or by using a seam.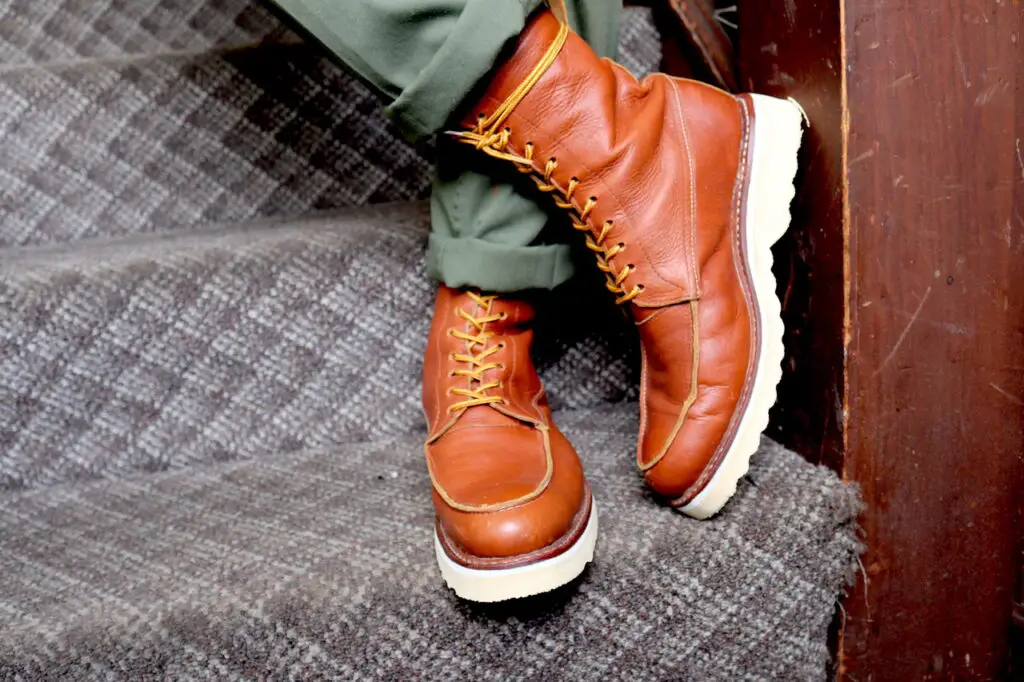 The original moccasin inspired the "U" shaped stitching on the toe box, which is where the name "moc" comes from.
While this pattern may be found in a variety of shoe types, construction workers and those who spend a lot of time on their feet prefer moc toe work boots.
Moc toe boots offer advantages such as flexibility, enhanced comfort, and toe box protection for folks who need a dependable, productive work boot. Because of the stitching, these boots are quite flexible.
Stretching, bending, squatting, climbing, and going on your haunches become easier. This is a big bonus if you're going to be on your feet for a long time.
Advantages moc toe boots have to offer
1. You can be assured of your safety
The main goal of moc toe boots is to protect your toe from injury when working on a construction site or in the outdoors. This means they'll be compatible with your job's safety regulations.
They are made with ASTM International-recommended protection features such as impact, compression, puncture resistance and slip-resistance.
You can use them when conducting heavy-duty activities or working in an environment with falling objects because they are roomier and more protective over the toes.
Thorogood Men's American Heritage Moc Toe (Safety toe, Slip resistant and Durable)
Prices pulled from the Amazon Product Advertising API on:
Product prices and availability are accurate as of the date/time indicated and are subject to change. Any price and availability information displayed on [relevant Amazon Site(s), as applicable] at the time of purchase will apply to the purchase of this product.
With a slip-resistant surface and a removable footbed, this steel toe moc toe work boot are not only safe but is also very convenient to wear all day.
---
2. Moc Toes provide insulation to keep your feet warm
Work boots with a moc toe come in a variety of insulation levels. The normal weight of insulation is 400 grams, however it can range from 200 to 2000 grams of Thinsulate.
That means, while working in harsh winter, you don't have to worry about your feet freezing out, and you can work in comfort. 
However, the amount of insulation you require is determined by your environment, level of exercise, and personal comfort. If you work in harsh environments, you'll almost certainly need to use more insulation.
3. Gives you good support and comfort
Moc toe boots are quite comfortable since they provide good arch support, so you won't want to wear anything else when going to the woods or working on a construction site.
It is also relatively light, which adds to the overall comfort. It has good comfort features such as padded tongues and foot arches, which not only stabilise the foot but also support the ankle.
4. Provides resistance from water
Since moc toe boots are suitable for people working in outdoor conditions, they are water-resistant as they are treated with wax to make it waterproof or it may be coated with polyurethane.
However, some moc toe boots are labeled as "waterproof," yet they are merely waterproof leather with no liner. You'll need both waterproof leather and a waterproof liner for maximum protection. 
You'll have to look into detailed information on features while purchasing moc toe boots. 
Wolverine I-90 Durashocks Moc-Toe (Breathable and Waterproof)
Wolverine mens I-90 Durashocks Moc-toe
Premium waterproof full-grain leather upper looks and feels premium

Breathable waterproof membrane with moisture wicking mesh lining. Removable Durashocks dual-density PU footbed supports every step

Advanced comfort and protection from PU midsole. Wolverine Durashocks high-abrasion TPU pads on outsole are 3x stronger than alternates

Time-tested Goodyear Welt construction. Nylon shank adds extra strength
Prices pulled from the Amazon Product Advertising API on:
Product prices and availability are accurate as of the date/time indicated and are subject to change. Any price and availability information displayed on [relevant Amazon Site(s), as applicable] at the time of purchase will apply to the purchase of this product.
These waterproof moc toe boots come for both men and women, features a breathable membrane and keeps away moisture making is durable and suitable for year-round wear.
---
5. Moc toes provide flexibility in movement
The toe box of moc toe boots is tiny, with two or three leather panels spanning over it. These panels are connected by raised seams that span across the toe box, giving your shoes a distinct look.
These shoes' stitching style makes them incredibly flexible, making them excellent for work shoes.
6. It is a great choice in terms of versatility
Moc toes are great for both professional and personal use. Your moc toe shoes have a unique, chic appeal and can be worn with formal or casual jeans, making them quite versatile for folks who need to get to an event right away and don't have time to change.
Moc toe boots are ideal for whom?
By occupation, moc toe boots are ideal for:
Things to take care of while purchasing a moc toe boots
Even though moc toe boots are water resistant, they may not keep water out. Water will get in through the stitching on the toe box.
Your moc toe's seams will also collect and keep dirt. They're difficult to clean since dirt collects in the seam folds. Scrubbing off the dirt can damage the stitches if you're not careful. 
Because most moc toe boots have wedge soles, they are quite comfortable, but they sacrifice traction on harsh, rocky terrain.
FAQs
How much time does it take to break into moc toe boots?
Since they're outdoor boots, it actually does not take any time to break into moc toe boots because of their construction. They provide comfort and support from the first wear. 
Do moc toe boots have a removable footbed?
Removable footbeds may or may not be found in moc toe work boots. It depends which brand you're going for. They are replaceable and washable when they are removed. This aids in the control of odors caused by sweat, dampness, and germs.
Can moc toes be resoled?
It's more difficult to resole moc toe shoes. Once the outsole is worn out, the stitching and U-shape design are difficult to recover. 
Is moc toe the same as steel toe?
Though the moc toe is just the style of toe like wide toe boots, round toes and cap toes, the safety toe is actually a steel toe feature that is fitted on the boot.
That being said, not all moc toes have a steel toe feature and that completely depends on which brand you're going for. 
Conclusion
Moc toe style boot is an ideal choice for you if you're looking for comfort, support, durability and safety in your work boot.
It's advisable to invest in the best moc toe boots so that you have full satisfaction at the workplace. You will feel confident about wearing the footwear if you read the description carefully before purchasing it.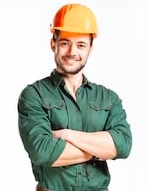 I have 12+ years of experience in construction, inspections, handy work, and currently working as a Construction Site Manager. In today's day we spent a significant part of our time at workplace and a right work gear can have significant impact not only on your safety but also work quality.