Known for its use in the manufacturing of sports gear for aquatic activities, foamed neoprene is often used to produce dry suits, wetsuits, boots, gloves, and even fishing waders.
It is employed for aquatic gear because it provides exceptional insulation against the cold, but is it enough to wear as winter boots?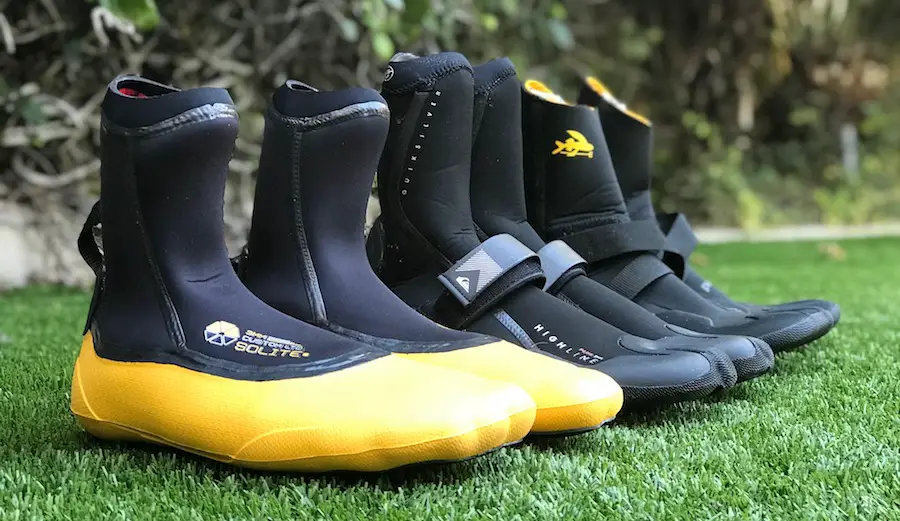 Neoprene: What Is It?
Originally known as polychloroprene, neoprene is a synthetic kind of rubber. Initially the term neoprene was a patented product of the Du Pont company, it now is generically used to specify synthetic rubber.
Manufacturers produce it through chloroprene polymerization, and it can take the form of either a liquid or a solid. 
Today all material that is polychloroprene is referred to as neoprene. Because this material is waterproof and stable, it is favored by manufacturers of mud boots. It is also a non-toxic material once produced.
Neoprene was originally produced from petroleum as a closed cell foam fabric that trapped warmth to provide insulation in both clothing and footwear. 
Newer formulas for neoprene employ limestone. Limestone-made neoprene weighs less, is less permeable, warmer, stretchier, and more durable.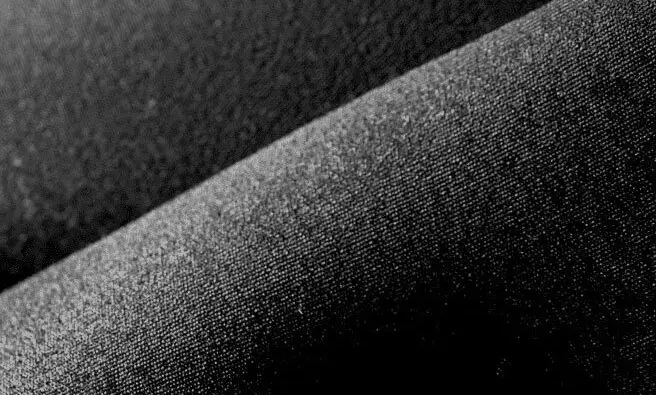 This material is a synthetic rubber that is elastic with exceptional insulation capabilities because of millions of tiny, microscopic cells or bubbles contained within the material. These microscopic cells will be filled with nitrogen gas or air and form neoprene's exceptional insulation capabilities.
Neoprene is resistant to chemicals, heat, oil, and ozone. It is a thick fabric that is designed to regulate temperature based on an individual's body temperature making it an ideal choice for both cold and warm weather. It functions well in a vast range of temperatures.
Another noteworthy characteristic is that neoprene will not stretch out of shape and will acquire the shape of your body. It is quite cushiony and is appreciated for the comfort it affords.
The Benefits of Neoprene
Neoprene as a material has specific properties that make it a desirable choice depending on what you want to wear it for. Consider that neoprene is
Waterproof

Lightweight

Quick-drying

Elastic

Flexible 

Breathable

Impressive tensile strength

Offers thermal stability in a vast range of temperatures

Resists oxidation, ozone, and environmental UV

Weather resistant

Corrosion resistant

Abrasion resistant

Heat resistant
Is Neoprene Toxic?
This synthetic rubber is not biodegradable or renewable, meaning it can create a waste problem when tossed out. It needs hundreds of years to decompose.
As neoprene begins breaking down, it will release both greenhouse gases, plastic microfibers, and chemicals into the environment. 
It is not toxic when worn. Some people may exhibit allergies or sensitivities to neoprene, or the components used in oil-based neoprene production.
However, skin sensitivities to neoprene are extremely rare. This is an inert, chemically stable material, so it does not act as an allergen for most people. 
The manufacturing process used in making neoprene is harmful to the environment.
The use of limestone-based neoprene may prove to be more friendly, and its production is more eco-friendly. More recently a plant-based neoprene has been invented named Yulex, but it is used in wetsuit manufacturing to date.
Neoprene Boots and Inclement Weather
Neoprene boots are often the preferred choice for yard work, agricultural chores, or even walking the dog in bad weather.
Because Neoprene is waterproof and insulating, neoprene boots can be worn in the winter on rural roads or in urban settings and will offer good grip across a variety of terrains. Slip resistant outer soles add protection against snow and slippery surfaces.
While offering comparable protection to that of traditional rubber boots, neoprene boots offer superior warmth, flexibility, and comfort.
Neoprene Boot Options
Some boots will only provide a waterproof lining produced in neoprene, while other boots boast an entirely neoprene upper.
Those boots with a neoprene lining for warmth and dryness are not truly neoprene boots and will not guarantee the same amount of flexibility during movement as an entirely neoprene boot will.
What to Consider When Choosing Neoprene Boots
When searching for completely waterproof boots, neoprene boots are a top option because they are 100% waterproof.
This would lead one to believe that they are ideal not only for the rain, but for winter snow and slush as well. Hence, if you want neoprene for winter footwear, here are several things to consider:
1.) Neoprene thickness and type
Flexible neoprene is preferable because it will hug your feet and legs better. Flexible boots will be easier to put on and remove. Neoprene thickness varies from 2 to 7 mm.
2.) Stitching
Stitching will influence waterproofing. Techniques using blind stitching or liquid taped stitching are preferable. On more expensive Neoprene boots, liquid taping is standard practice.
How Warm Are Neoprene Boots?
The neoprene used in boot production is the same material used in wetsuits, and so it does provide insulation.
This material traps body heat as if in an air pocket to insulate. How much body heat a neoprene boot will retain depends on the thickness of the neoprene employed.
A neoprene thickness of 3mm. is suitable for spring and fall temperatures. When considering neoprene boots for winter, choose footwear featuring a thicker neoprene material.
Some thicker neoprene material can generally tolerate temperatures as low as -20°F.
Are Neoprene Boots Comfortable?
When compared to traditional rubber boots, boots with uppers made from neoprene offer increased flexibility for better movement, making it easier for feet to remain warm.
Are Neoprene Boots Durable?
Thanks to corrosion resistant properties, neoprene will crack less than rubber or even leather boots when exposed to corrosive liquids or outdoor conditions. Neoprene is also resistant to fungi, molds, and insects because it is a fully synthetic fabric.
How Waterproof Are Neoprene Boots?
Neoprene boots are completely 100% waterproof, insulating from both wet and cold environments. When exposed to water, this material dries rapidly.
How Do Neoprene and Thinsulate Compare for the Cold?
| | |
| --- | --- |
| Neoprene | Thinsulate |
| 3.5 mm | 300 to 400 gr |
| 7.0 mm | 700 to 800 gr |
| 10.0mm | 1000 gr |
Do I Need Neoprene Socks Inside Neoprene Winter Boots?
Neoprene socks are generally worn for aquatic sports inside water shoes or neoprene water sport boots. They were originally created to provide extra insulation when involved in activities in cold water.
In Conclusion: Are Neoprene Boots Good for Winter?
Yes, neoprene boots can be an optimal choice for winter climates depending on how frigid the weather is and how thick the neoprene used is.
The small cells contained in neoprene material protect against cold weather by trapping and retaining heat inside them. The thicker the neoprene used in the manufacturing of the boot, the warmer the boot will be.
When considering wearing neoprene boots in winter, consider how cold your climate is, how long you will be exposed to the cold, and how thick the neoprene used to manufacture the boots is.