Black work boots are like water!
Water takes the shape of any vessel and it is the main ingredient of any food. Likewise, black boots literally go with every outfit and yet make you look classy and stylish.
But are they really comfortable to wear in the hot weather?
The general idea is that the black colour absorbs more heat than any other colour and that heat gets transferred to the body and makes you sweat!
So, if you live in the hotter parts of the world where you have to deal with the heat all round the year, are black boots a concern for you?
Yes, certainly black boots will absorb more heat than the other lighter colours like brown, grey, etc. But with features like breathable mesh lining, which make the boots well ventilated, things can be sorted out pretty well.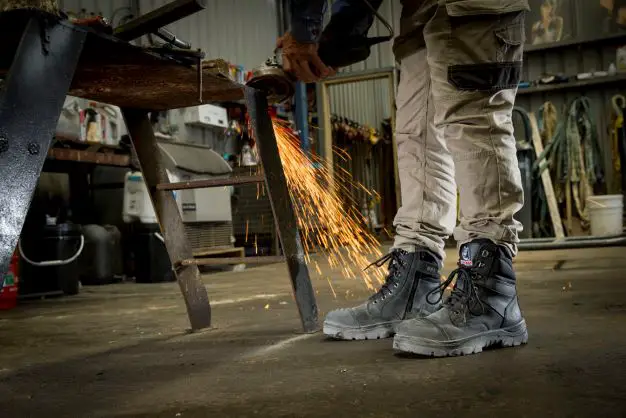 Issues with black boots
If you own a pair of black boots, you definitely know these gorgeous pairs come at some costs and they are not at all easy to deal with:
1.) Black boots get dirty very easily
Yes, the colour black is very hard to handle. When dust settles in the black colour, it looks awful and turns whitish in colour which does look really cool.
2.) Black boots get dull quite early
The black colour fades considerably faster than any other colour and looks dull and dirty. Overexposure to the sunrays and dirt are the leading factors behind the fading of the black colour.
3.) Dirty black boots attract negative attention for you
You can go away with light coloured boots even if dust settles on them. But dusty black boots will come into notice from afar and it won't get you a good image at work.
4.) Black boots need a lot of maintenance
Like I said, as black boots get dirty easily and they tend to fade sooner, therefore they need regular maintenance too with regular clean ups and polishes.
5.) Black boots accentuate the minute flaws in them
If your black boots have cracks or folds at certain points of the uppers, it will show off easily to others.
Advantages of black boots over other colours
A pair of gorgeous black boots is a must in every wardrobe. They act like cherry on the pie and also suits every ocassion and every style. A sober paid of black boots can never be out of style or you don't have to think whether it's going with your outfit or not.
A good pair of black boots surely have many advantages over other colours:
Black boots just add a sophisticated touch to your entire look.

Black boots go with every colour outfit and every style.

Black boots will elevate your style statement.

Black boots will keep your feet warm in the cold weather.
But despite all these positives to black boots, are they really workable in the hot climate?
Let's find out…..
Can you wear black boots in the summers?
Black boots will definitely get hotter in the sun as it absorbs more heat than any other colour. Eventually, it will make your feet sweat a lot and you might develop blisters and rashes from it.
Alongside, when the feet gets heated up, your entire body temperature rises and that can be harmful for you while you are doing some rigorous activity.
But if you work in a closed office environment, where there are fans or air conditioners 24*7, black boots are perfectly fine to wear.
How to wear black boots in the hot weather?
When you own a pair of comfortable black work boots that just compliment your every outfit and like to wear them to work everyday yet want to get rid of the what produced by it, there are some quick fixes for it:
1.) Wear black boots with a sock liner
Wearing a sock liner will help in breathability as well as keeping the feet dry and cool throughout the day.
2.) Choose black boots with breathable mesh lining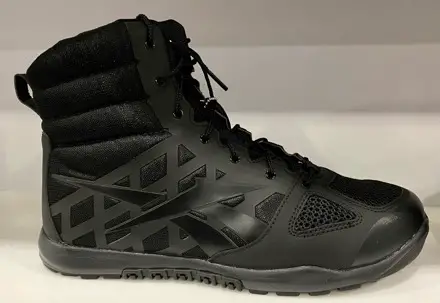 Breathable mesh lining allow air circulation into the boots, making the boots well ventilated and hence your feet will remain dry and cool even in the sun.
3.) Wear black boots with moisture wicking socks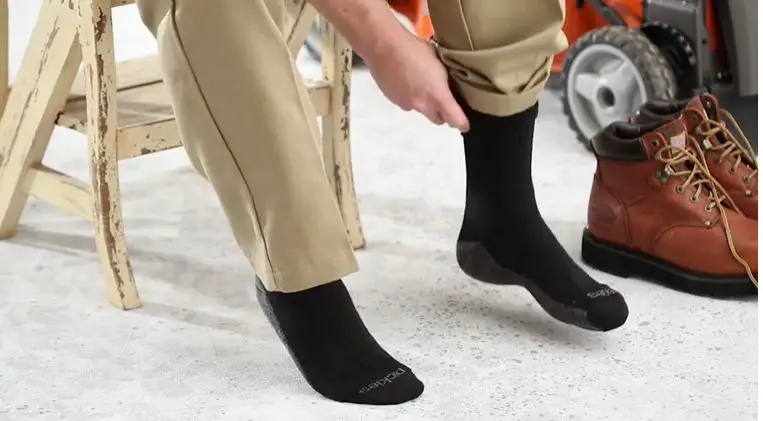 Wearing moisture wicking socks will help in controlling the sweat produced by your feet. It will absorb the sweat and let you feet remain dry and help you to control blisters and rashes as well.
4.) Insert comfortable insoles in your black boots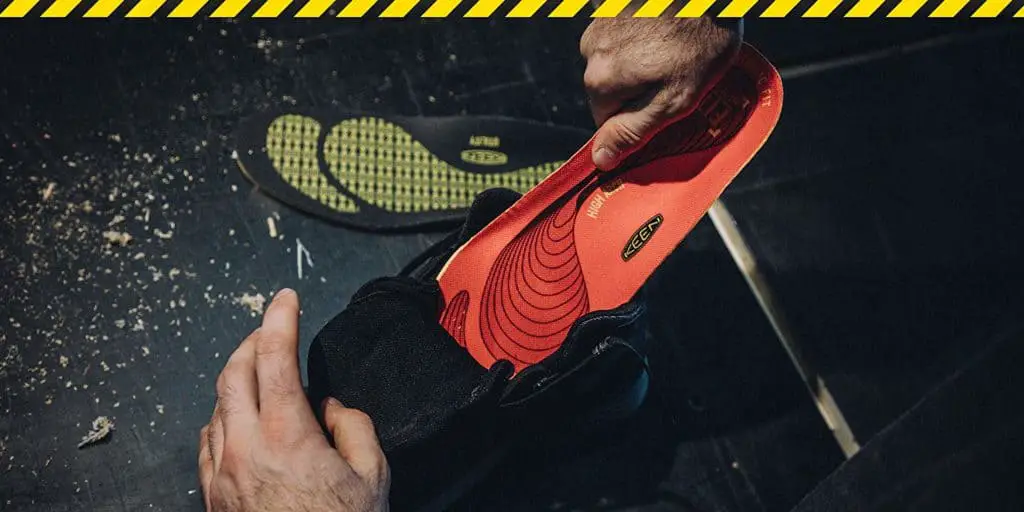 Nowadays you get many insoles with an absorbent sheet and non-heating technologies. Get one of those from amazon.com.
5.) Sprinkle some cool talcum powder in the boots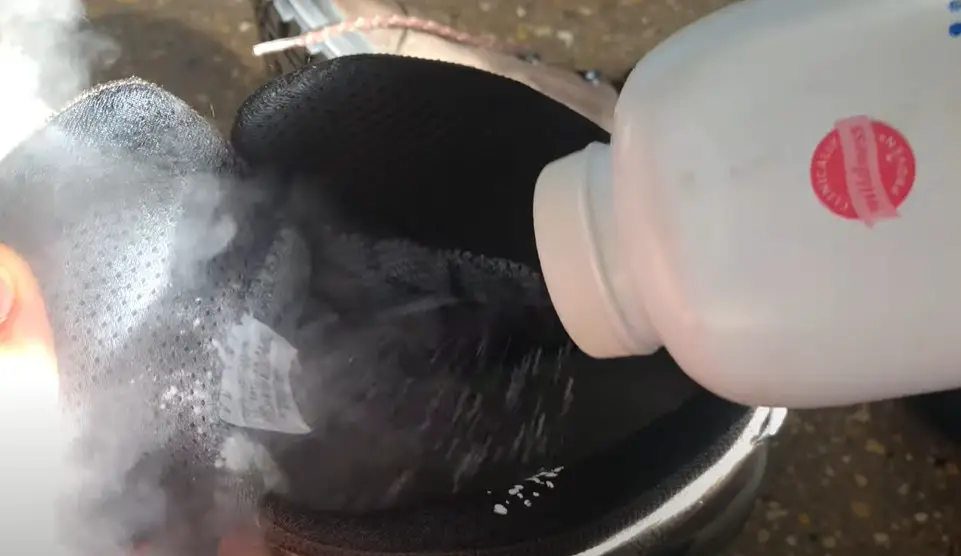 Spraying some talcum powder on your feet before wearing the boots will not only produce less sweat from the feet but will also some sweat and odor when they develop at the later part of the day.
6.) Spray sweat absorbant antiperspirants to your feet and the inside of the boots
Antiperspirants will block the production of sweat from your feet and will also keep your feet and the boots odor free.
7.) Work in the shade as much as possible
If you want to wear black boots and yet work in construction industry, it's better for you to some shade while you work so that the black boots do not heat up and cause discomfort to you.
And if you are search of some hot weather boots this season, you are bound to like some of these boots recommended by our experts (Best Work Boots for Hot Weather ).
And it's a wrap!
With that I have come to end of this article. I hope it has helped you solve your problems with black boots and also in finding some actual hot weather boots.
Ending with a sweet note wishing you all good health and success in life! Hope to see you soon in my next post 😇.