A favorite of presidents, athletes, business tycoons and movie stars, Lucchese boots would need to be good based on their clientele and the fact that they have indeed stood the test of time.
These boots just always seem to be in style. They are luxury level western inspired footwear and cowboy boot makers.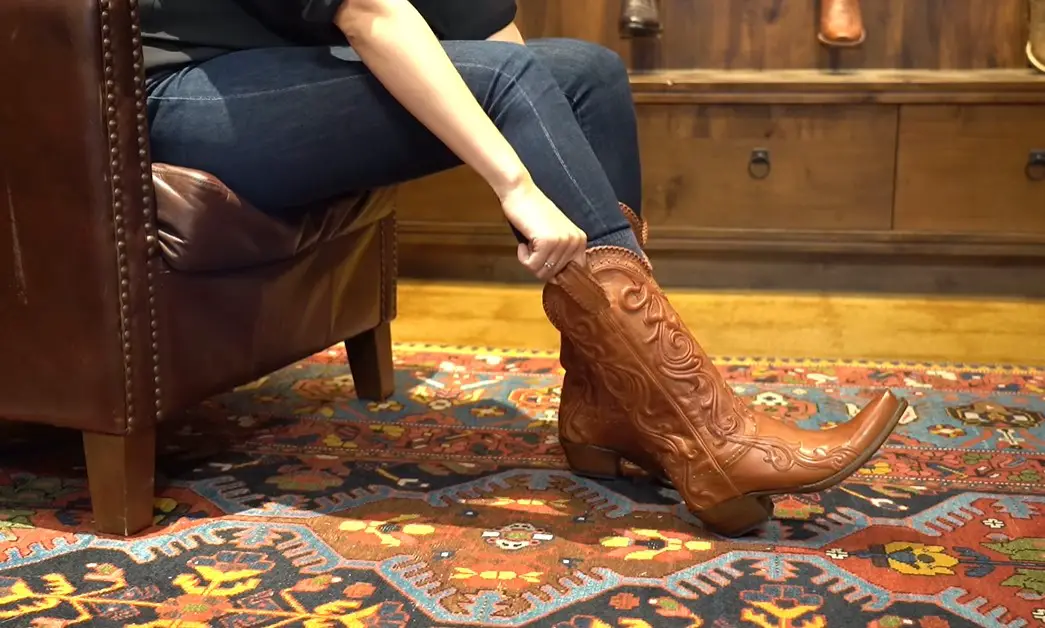 The History of Lucchese Boots
On February 24, 1868, a baby was born in Palermo, Sicily, Italy. He was named Salvatore Lucchese His father, named Gaetano Lucchese, was a shoemaker. Salvatore turned out to be the future founder of Lucchese Boots.
On November 26, 1882, at 14 years of age, Salvatore immigrated to the United States. He is thought to have arrived by ship from Palermo to Galveston, Texas, in the company of his brother Joseph.
In 1883, the two brothers transferred to S. Antonio with the idea of establishing a boot making business near Fort Sam Houston where a U.S. Cavalry School was located.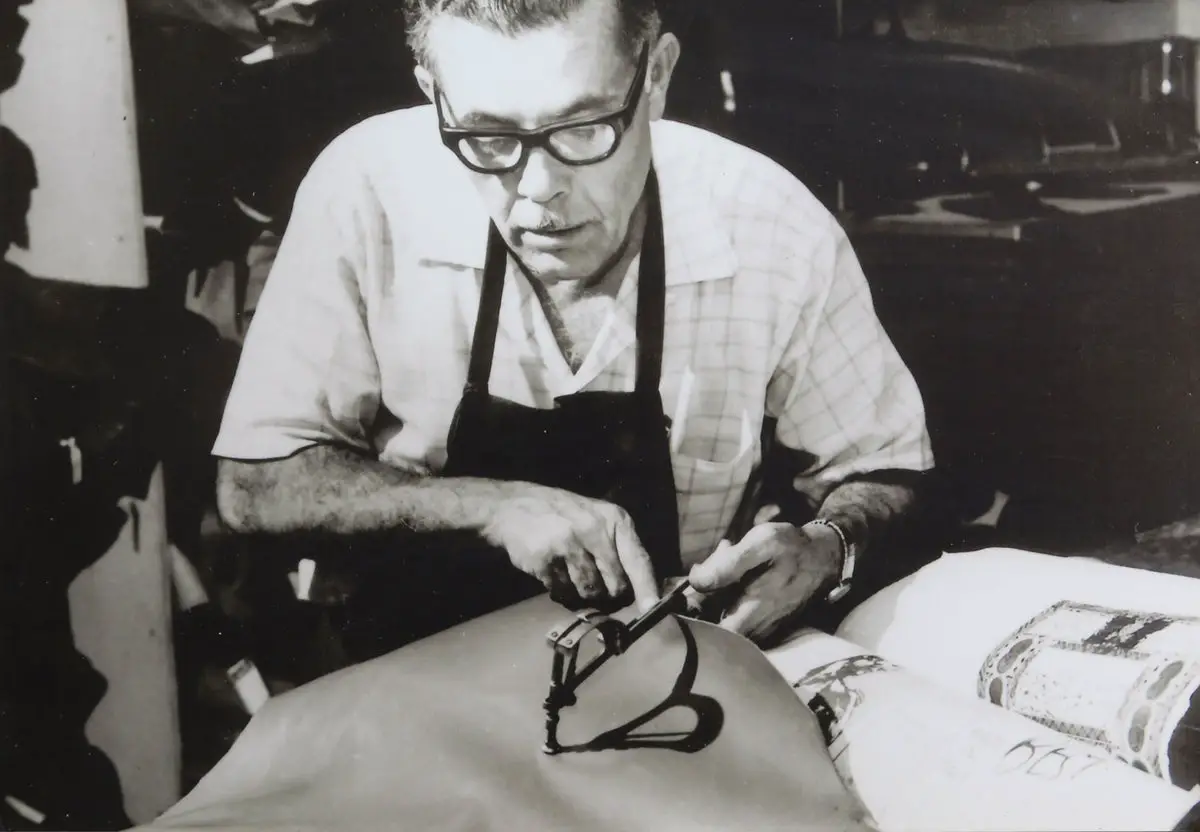 The year 1890 found Salvatore in the company not only of his brother Joseph, but with two other brothers, Michael, and Antonio. They acquired the first "inseamer" machine to arrive in the Southwest U.S.
In 1923, Salvatore suffered a stroke, and his son Cosimo Lucchese returned to the family business to substitute his father. Founder Salvatore died in January 1929.
Later the same year, Lucchese becomes incorporated in Texas. The rest is history with U.S. presidents, politicians, stars of the silver screen and business tycoons among Lucchese clients.
In 1961, they outfitted the entire team of the Dallas Cowboys and are the official boot of the Dallas Cowboys' cheerleaders. In June 1986, Lucchese moved operations from S. Antonio to El Paso where they are still located.
Lucchese Boots
Why are Lucchese boots such a success story? They are a successful American version of "Made in Italy" following in the tradition of handmade leather footwear.
Using only the finest quality leathers and materials, these boots are handcrafted and custom-made by some of the very best craftsmen in the business. They're expensive, but they're worth the investment.
1.) Made in the U. S. A. 
Lucchese bots are made in America, in Texas where a dedicated team of boot makers is committed to producing the best boots to meet Lucchese quality standards.
While numerous other manufacturers of footwear have outsourced production to foreign countries, Lucchese has remained right where it all started, down home in Texas. They export American made boots as opposed to importing.
2.) Handcrafted Expertise
Where Lucchese really distinguishes itself from other brands is that these boots are made by hand. From cutting, dyeing, leather tooling, sewing, and pegging boots, it's all done entirely by hand.
These are not machine-made boots. It is the handcrafted expertise and artistry that you pay for and invest in.
Each pair of boots begins with a sketch. Once leather types are selected, they are top-stitched. A leather heel counter and steel shanks are added for foot support.
Nails made of lemonwood are used to attach outer soles to insoles. Each stage requires highly skilled artisans, and more than 100 craftsmen may be involved in the creation of a pair of Lucchese boots.
When almost everyone else is using machines, Lucchese has chosen to continue with hand-made footwear.
3.) Comfort Is a Priority
Not only are these boots fashionable, but they may also very well be one of the most comfortable pairs of boots around.
Lucchese integrates soft cream cowhide linings on channeled footbeds that take the form of your feet for their classic boot styles.

Full-sized steel shanks are integrated ad secured using lemonwood pegs for lots of support. This all adds up to very comfortable boots.
Lucchese is reputed to make among the best, and perhaps the top cowboy boots in the world. You'll find classic boots, casual, work, and even dress boots.
Leather and skin types are hand selected for the ideal match for each pair of boots. Hand tooling and hand stitching do the rest.
Boot types include
Men's cowboy boots

Women's cowboy boots

Men's horsemen boots

Women booties

Women's tall boots

Women's rain boots

Zip boots

Work boots 

Roper boots

Chelsea boots 

Polo boots
Toes shapes are available in 
Pointed

Round

Snip

Square

Wide square
4.) Materials
Lucchese uses only the finest leathers including quality cowhide, alligator, crocodile skin, ostrich skin, caiman, kangaroo, goat, suede, and more.
Leather will progressively acquire the shape and contouring of your feet. Outer soles are available in leather or rubber.
5.) Waterproofing
Lucchese boots are waterproof. Lucchese uses the Goodyear Welt construction system. This method uses a welt of leather to boot uppers, leather linings and footbed ribbing.
The welts are then attached through stitching to a leather or rubber sole. Several Lucchese styles are labeled as all-weather boots because they feature waterproof capabilities.
Like all leather, even the highest quality leather, Lucchese boots can become wet. The Goodyear Welt construction will nonetheless protect your feet if sloshing through puddles. They will remain dry.
6.) Sizing
Lucchese boots are made true to size, and thanks to this they also require much less breaking in time than other boots. They fit correctly the first time you wear them.
In fact, they may fit a bit snugly. The fit tends to be narrow. Be careful about going up a half size as boots may prove to be too long and not fit correctly.
Because Lucchese boots are made with the finest leathers, should you have one foot that is slightly larger, worry not. Lucchese boots can be stretched manually to accommodate a small difference in foot size.
Boot stretch sprays and steam can be used to find the perfect fit. Sizing runs from size 6 through 16 depending on the model. Half sizes are available.
7.) Consider These Boots as an Investment
Lucchese boots are handmade customized boots. Each pair is distinctive and unique. You will not only be paying for the brand, the history and tradition, the fame, but for the unique quality that each pair boasts.
Lucchese boots are more expensive than factory boots, but they offer durability and comfort, are easy to care for, and are truly unique.
The Lucchese boots require one to two days to make a boot with more than 200 steps required. You are paying a highly skilled artisan to create your boots, and production costs are considerably higher than machine made outsourced boots that factories produce by the hundreds in an hour.
Lucchese boots can run from the hundreds of dollars well into the thousands of dollars. The Lucchese Baron cowboy boots can cost as much as $13,000.00 without any customization. 
8.) Maintenance and Durability
A pair of Lucchese boots is said to last from 10 to 15 years. Lucchese boots are easy to care for. Cleaning is simple. It's sufficient to use a moist cloth or a soft brush to remove dirt or liquids, regardless of the leather you have selected.
9.) Re-soling and Repairs
Apart from the Lucchese one-year warranty, these boots can be repaired or resoled. This increases your boots' lifespan. Just because an outer sole wears out, doesn't mean you need a new pair of boots.
It is wise to note, however that Lucchese uses approved shoe repair services. If you select to have these boots repaired or re-soled by someone not approved by Lucchese, they will no longer accept the boots for repair.
Lucchese has an excellent customer service department and offers re-soling services. Lucchese repairs and re-soling may cost more than your local cobbler, but you will be protecting your investment by choosing Lucchese for reparation necessities.
In Conclusion – Are Lucchese Boots Good?
Lucchese boots are among the best on the marketplace and merit their well-deserved reputation. 
Creativity, design, materials, features, and craftsmanship all contribute to their allure. If you love cowboy boots, you'll love Lucchese. These are American hand-made boots. You won't find any better.