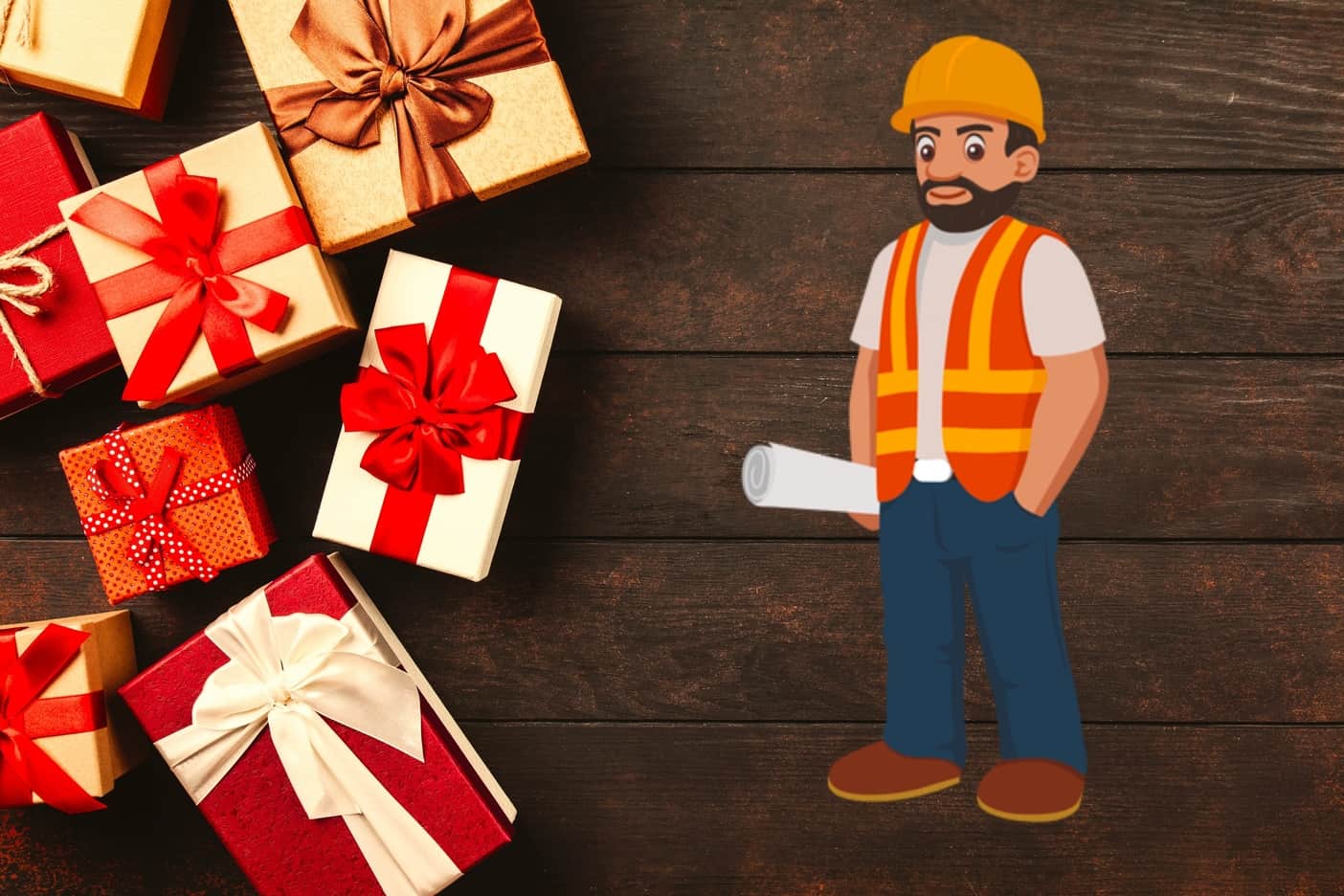 Jingle bells! Jingle bells! Jingle all the way!
Santa Clause is coming to town!
He's making a list
And checking it twice!
So why not you be the Santa for your friends family and employees and enjoy the joy of gifting and put a smile to the lips of your loved ones?
Making a house or an industry or a commercial building is our dream, but we cannot make it come true without the help of the construction workers who work day and night in the hazardous environments, handle cements and sand, walk in watery areas and carry those heavy bricks and loads. It is they who actually build our buildings and give us that joy of success!
So, why not this Christmas try to give them a little joy in return by gifting them with some unique things?
Thinking what to gift the construction workers?
In this article I am going to tell you some unique gifting ideas for the construction workers of which you might not have thought before!
Excited? Well, there are plenty of items that you can gift them like work boots, construction gloves, safety vests, online subscriptions to construction courses, movie tickets for their family, boot restoration kits, etc. While you can never go wrong with these classic items, you might as well give our DIY ideas a try too like a small kit consisting of boot conditioner, boot polish, a horsehair brush all put in small quantities in your DIY bottles and the gift box!
That's not all, we have a list of over 50 such exciting and unique items for gifting the construction workers whom you know and care for!
50+ gifts for construction workers:
1.) High Visibility Safety Jackets
This safety jacket is one of the best items to gift your construction worker friend during the winter as it will not only protect him from hazards but also give him warmth because of the presence of 160g thermal quilted insulation lining in the body and the sleeves. The jacket is ANSI compliant and is water and wind resistant too along with having numerous pockets and 2" reflective tapes.
2.) Hi Viz Safety Vests
This heavy woven polyester vest with mesh lining is a perfect item for gifting which gives protection along with comfort and advantages of a number of pockets for holding the belongings and tools. The padded neck collars add comfort while carrying heavy loads and the zip closure and the waist drawstrings aids in the easy wear of the vest.
3.) Heated Jacket Kit
This heated jacket kit consists of jacket battery and charger and is the perfect thing to gift in the winters to save them from the freezing outside temperatures. The heating zones are chest and back and the temperature reaches 3X faster to give utmost warmth. The one touch LED controller has 3 heat settings and the battery gives back up for around 6 hours.
4.) Safety Glasses (Anti-Fog)
These are ideal for the construction workers who need to work with cement dust and sand all day and also have to handle sharp objects while beating stones. These safety glasses are going to protect their eyes from any injury and they are anti-scratch as well. Besides, as it is winter, it is very important for the glasses to be anti-fog and they are. This has got adjustable legs to fit to any face shape and size and meets ANSI Z89 standards.
5.) Safety Gloves
These are safety gloves that are a must for your construction friend who has to handle heavy loads, sharp objects and touch cements and dust. Also, it is perfect for winter wear as they provide insulation to the hands from the cold. It is made of synthetic leather which provides toughness and resists shrinkage and hardening. The wing closing strap prevents slipping off of the gloves while work and provides a great grip as well. It is also provided with stretchable spandex which allows you to work comfortably while wearing them.
6.) Wireless Bluetooth Hat
Get out from the concept that hats can provide warmth and comfort alone with these inbuilt Bluetooth headphone hat! They have in-built stereo system to listen to music while work or take calls as the in-built Bluetooth gets connected to any Bluetooth enabled device. Isn't that cool?
7.) Work Pants for Construction Workers
These work pants are jean built to withstand the toughest work conditions and the straight fit allows the pants to rest comfortably over the heavy duty boots. it has hammer loop on the left leg and dual tool pocket on the right leg.
8.) Lunch Box
Winter is the time when working men struggle with keeping their meals hot in the work site because once the meal turns cold due to the temperature, it would taste half and they won't feel like eating the lunch.
With these stainless steel single layer insulated lunch boxes this won't be the case as it keeps the food hot inside for hours and can hold large quantities of food. So, the workers can carry breakfast, lunch and snack along with it.
9.) Hot Coffee Thermos
In the chilling winters what the construction workers crave the most is a cup of hot coffee. But they don't have time to go to the restaurants at intervals to take a sip of the hot coffee. Well, with this coffee thermos they can bring a flask of hot coffee from home and enjoy it for 12 hours without the coffee getting cold. The plus point it comes with a nozzle to allow easy pouring of the coffee so that the workers don't need to wash their hands to open the cap of the thermos for pouring coffee.
10.) Insulated Water Bottle
This vacuum insulated water holder keeps water hot for 9 hours and cold for 21 hours. Its stylish and can fit in car bottle holders, so easy to carry anywhere. 
11.) Battery Heated Jackets
What can be better than gifting a jacket that not only keeps you warm but also makes you warm with the help of rechargeable battery? Single charge lasts for almost 10 hours and the material is heat resistant.
12.) Hot Sauce Sampler
This is a unique idea to let your construction friend spice up his boring lunch in the work site. The Good Hurt Fuego Hot Sauce gift set has 7 different flavors of sauces to enjoy in the chilling cold.
13.) Drawer Storage Unit
Construction workers always run out of space to store their belongings and valuable tools. So, why not gift them drawer storage set to keep their things safe at work. This has 2 drawer units enough to store a number of items.
14.) 12 in 1 Hammer for Emergency
This 12 in 1 hammer for multipurpose use will of course be a savior for your construction buddies in emergencies. The tool is tough enough to withstand any hard object it is applied on and is obviously a unique gift that's sure to be loved and cherished.
15.) Work Boots for Construction
Well this is the most needed gift for any construction worker for the miles he has to walk carrying the loads in watery uneven and slippery terrains in the construction site. You can select from a number of high quality leather work boots.
16.) Rugged Cell Phone
What about gifting a cell phone that is actually apt for the construction? That is the cell phone which can withstand the toughest of conditions and won't break down! This android phone has dual 4g sim slots, 4 LED flash lights, 13MP camera and is waterproof!
17.) Noise Cancelling Headphones
Construction site means a lot of background noise during phone calls when sometimes creates a hindrance to the workers to listen to their important calls. How about solving this problem of them and gifting them a wireless Bluetooth headphone that cancels all surrounding noise while taking calls or listening to the favorite songs while at work.
18.) Cooling Towels
While working most of the workers feel exhausted and hot and sweat a lot. Give them some relief with this PVA cooling towel which gives long cooling effect while at work. Just soak it in water, rinse and use it on the neck to get the chill.
19.) Deodorant
Nothing better than spreading fragrance and when it's my favorite old spice aqua reef scent, I really can't resist myself and I am sure the one you are gifting to can't resist it too!
20.) Ear buds
Ear buds area great relief from the cold as well as from the surrounding noise of the construction site. This echo buds can also be connected to alexa or any android phone to attend calls or listen to music.
21.) Fitbit
Gifting this fitbit wrist band will not only give them joy, but will also help them monitor their heartbeat, pulse rate, steps taken, calories burnt and sleep pattern which is very crucial at the recent times.
22.) Smart Watch
Being a construction worker, it might be difficult for them to attend to those important calls while at work. With this smart watch, they can attend the calls with just a touch on the screen in their hands.
23.) Sunglasses
Sunglasses are always a cool thing to gift and loved by all. It not only helps to define style statement, but also helps to protect the eyes from the harmful UV rays.
24.) Leather Belt
There is just no man in the world who wears a pant without a belt and if it's a good leather belt like this one, you are surely gifting the most important thing to them.
25.) Hard Hat
Construction site invites head injuries and to protect the workers from any such injuries of the head, a good hard hat is a must. This will not only be useful to them but will also save his money because anyway he had to buy it sooner or later for his construction work.
26.) Radio
Though an age old thing, but still radio is valued and treasured the most by all. There are plenty of construction sites which do not have good access to network. A radio with some good loaded songs will surely be a relief to your construction friend while the tiresome work.
27.) Table Lamp
Now who doesn't want to sleep by an elegant table lamp beside his bed? This beautiful table lamp will not only elevate the décor of the room, but also enable him to enjoy his sleep peacefully.
28.) Hoodies
Hoodies are a perfect thing for the winters which keeps the body warm and also elevates the personality with its stylish look! 
29.) Head Lamp
Working in the construction sites at night might create any hazard due to the darkness, especially if they are working beside the railways or in the roads. A headlight will not only allow the worker to see clearly but will also enable any arriving vehicle to notice the person from far.
30.) Knee Pads
Construction workers are prone to knee injuries from falling or tripping while working. So, a pair of knee pads will save them from such injuries and they are going to appreciate it for sure.
31.) Boot Dryer
A pair of good boot dryer is one very essential item which is indeed needed by every construction worker who has to wear heavy duty work boots at the work site. Gifting them the boot dryer will make their job of drying their boots faster after every wash so that they can wear the boots the very next day after wash.
32.) Insulated Coffee Mug
What better than an insulated coffee mug in the cold chilling winter? With this insulated coffee mug they can take a sip of the coffee, close the lid and again take another sip of hot coffee after a while.
33.) Lunch Bag
This lunch box is not only insulated but also huge enough to hold a number of lunch boxes in it. It's one of the coolest and useful items to gift this Christmas. Also, during the summers it can act as a cooler for fresh fruits.
DIY Gift Ideas for Construction Workers
34.) DIY boot restoration kit
For making this kit you will need 2 small bottles in which you will pour boot conditioner and boot polish respectively in small amounts, a small box made of cardboard, a horse hair brush and a piece of cloth. Put labels in the small bottles of boot conditioner and boot polish and put all the items in the DIY box. Your DIY boot restoration kit is ready.
35.) DIY bottles of oils for boot restoration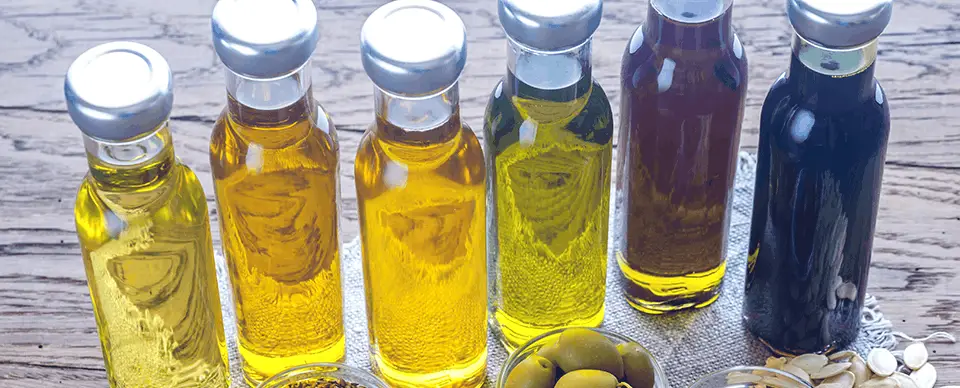 Pour small amounts of coconut oil, mink oil, vegetable oil, and vinegar in small glass bottles (very small glass bottles like those for collecting samples in medicine) and label them. Put all of them in a DIY box and its ready to be gifted.
36.) DIY fairy lights in liquor bottles
Take any beer bottle or any such glass bottle with a tint of color in it (you can buy a new glass drinking bottle as well in case you are non drinker). Take some acrylic colors and brushes and make designs in the bottles with them. Bring the fairy lights and put them inside the bottle and your DIY fairy lights in liquor bottles is ready.
37.) DIY photo frames
For this you have a choice: you can either buy a whole new photo frame from the market or make one with the help of cardboards (cut the piece of cardboard in a rectangular shape and then cut the centre again in any shape. Then paste another piece of cut cardboard on the backside of the frame to fill in the centre vacant space. Attach a stand to hold the photo frame from the back.) Take a strip of LED light chain and paste it in the frame of the photo frame and your DIY photo frame is ready.
38.) DIY T-Shirts
Buy a plain colored t-shirt and paint some design on it (say any construction tool) with the help of acrylic paints. Let it dry for a day or two and it's ready to be gifted!
See also: Best Moisture-Wicking Work Shirts
39.) DIY Hot Sauce Boxes
This sampler hot sauce box has 30 different sauces. What you need to do is in a DIY box put 5 sauce bottles and you can therefore make 6 such boxes with this single purchase (5*6=30). It will be a unique gift for the construction workers to spice up their boring lunch boxes and they are going to enjoy with the sauces thoroughly and also it will save you a lot of money.
40.) DIY Gin making alcohol infusion kit
This is for your party loving friend who loves to enjoy the weekend after a tiresome week at the construction site. This set has 12 small bottles of spices to mix two mixer bottles of your favorite drink. Warm up their Christmas with this easy homemade cocktail maker kit.
Some Creative Ideas for Gifting
41.) Arrange a surprise lunch for them at the site
If you are the owner of the construction site, why not plan to surprise your workers with a surprise lunch party at the site itself with some mouth watering savoir dishes and some nice wine to beat the chilling cold! 
42.) Give them bonus
This is indeed a helpful gift for the workers who are willing to gift special items to their family but are holding back because of the budget! Surely your bonus for the month can excite them and enable them to bring smiles on the face of their loved ones.
43.) Arrange for online construction courses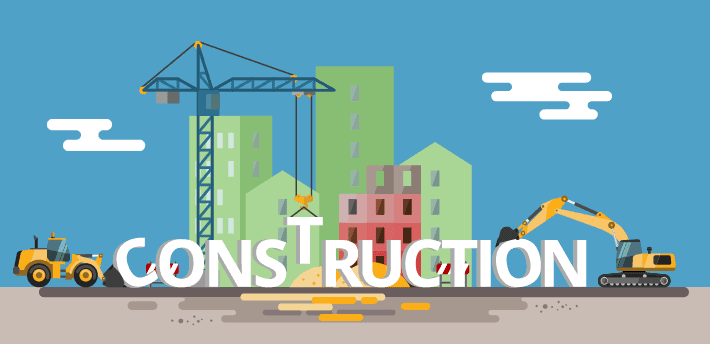 There are several workers in the construction who want to study further to upgrade their position in the work, but hold back because they don't money to register to the courses or don't have the time to sacrifice work and go for the courses. Registering them for the online courses will help them carry on both work and study (in leisure hours) at the same time. Believe me they are going to thank you from the bottom of their hearts for this!
44.) Give them gift vouchers or coupons for shopping
You can also send them Amazon.com gift coupons so that they can buy any gift of their choice for themselves or their loved ones.
45.) Gift them a bottle of wine/Champaign
Christmas is the time to warm up and enjoy a sip of the finest wine. Why not delight your construction friend with one such bottle of his favorite wine?
46.) Book a dinner date for them at a restaurant
Might be for the tiresome day that they spend at work, or might be it for their tight budget, they often cut out enjoying tasty dishes with their loved ones. So, why not do the right and book a table at a decent restaurant for them?
47.) Book movie tickets for them
Why not try to gift them some entertainment with their family and give them movie tickets for a show?
48.) Book a holiday trip for one day
Construction workers hardly get a day off and even if they do, they like to rest at home. Booking a holiday trip for one day, would not only give them immense joy but also relief from the monotonous work schedule. Oh sure you don't have to send them to any luxurious destination; instead just arrange a one day trip to a nearby place.
49.) Gift them a nice novel
There are still men in the world who are book warms and love to spend their cozy winter nights inside the blankets with reading a good novel or enjoy the afternoon sun with the books.
50.) Give them a subscription to Amazon kindle edition
This is an alternate option to selecting any particular novel in case you are confused which novel would be the right one. Amazon kindle edition subscription will allow them to read any book of their choice at their leisure hours.
51.) Box of assorted chocolates
Aged or young! Who does not like a box of chocolates? Though the last item in our list yet I think the best gift that can't go wrong any way! And that too when the chocolates are the assorted truffles from Godiva!
It's time to bid Adieu!
I hope this article was able to give you some great gifting ideas to your construction friend and depending on your budget, you can select from the range of them.
That's all for today!
Have a great day ahead! Take care, keep smiling, and spread happiness all around!
Happy shopping!