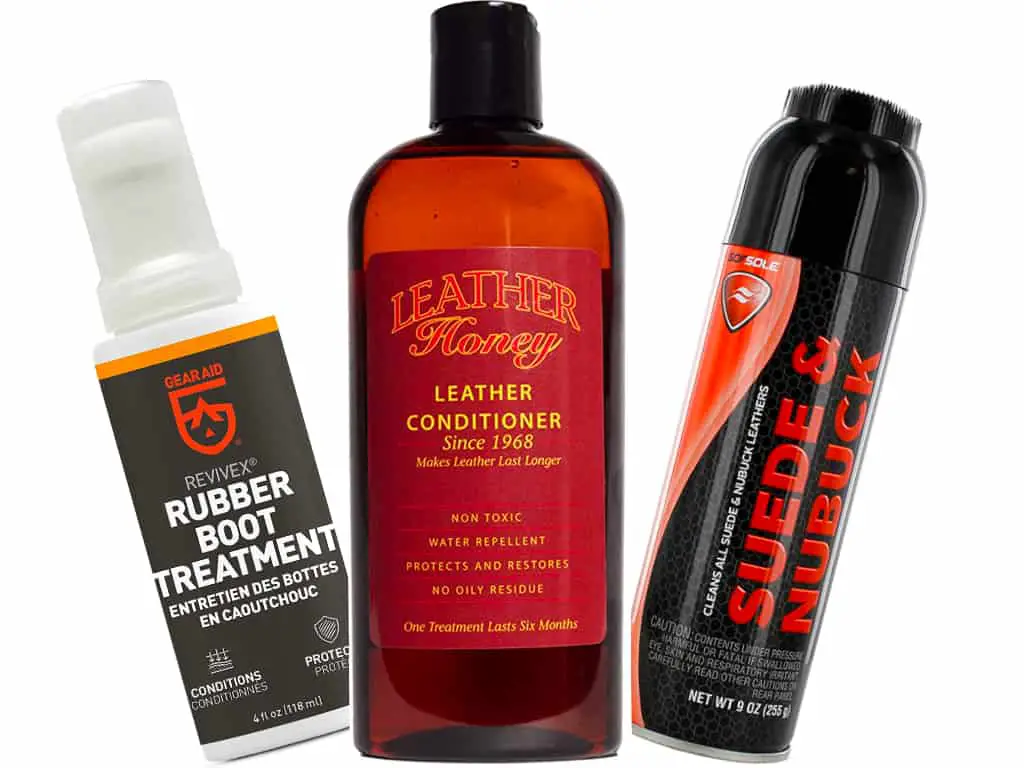 Conditioning is the most important factor you have to consider if you are the owner of boots.
Boots, be it made of leather or rubber or suede, need conditioning right after they are purchased.
But wait…
Do you know the right conditioner for each type of boot?
Because not every conditioner is meant for all types of boots. In other words, there are specific conditioners for specific boot types and you need to know the right product to apply to the right boot. Boots made of leather need different treatment than boots made of rubber and so boots made of suede material require different product for conditioning.
So, today in this article I am going to tell you all about the best work boot conditioner for each type of boot and also about how to condition your boots and at what time.
Let's read on…
What is the Right Time to Condition your Boots?
Boots need conditioning just out of the box that is immediately after they are purchased because you do not know when was the boot made and when was it last conditioned. Even new boots might not have that luster which was supposed to be there. This is due to lack of conditioning for months while the boots have been locked inside the box.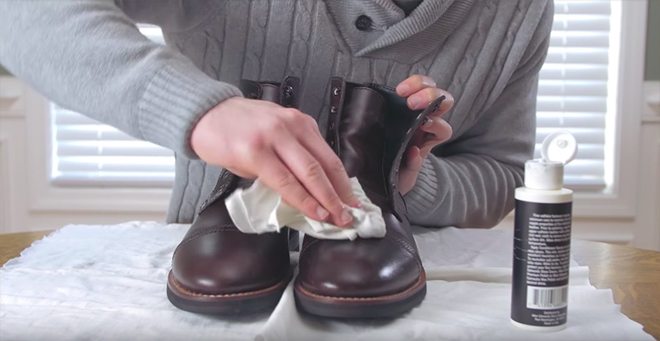 The fibers of the boot material tend to lose its elasticity and shine due to lack of conditioning. Also, the new boots need breaking-in or else they won't fit right and you might experience blisters and pain in the feet. Conditioning aids in the breaking of the boots. As soon as you get your new boots purchased, don't forget to condition it, but of course with the right conditioner depending upon the material of the boots.
Benefits of Conditioning Boots
The several benefits of conditioning the boots are as follows:
It nourishes the leather fibers

It restores the leather fibers

It helps in repelling water

It makes boots flexible

It brings back the shine of the boots

It softens and moisturizes the leather fibers

It makes your boots go a long way
How to Condition your Boots?
You can know about different exciting methods to condition your boots in our article
Best Conditioner for Leather Boots
Leather Honey Leather Conditioner
Our study:
This is an age old product trusted by numbers of people across the globe for their leather shoes and boots. The conditioner penetrates deep into the pores of the leather to protect new leather fibers as well as rejuvenates the old and worn out leather.
This product not only gives shine to old leather boots, but also softens, provides flexibility and moisturizes the old leather thus making it brand new. As it has softening properties it can be used to break-in new leather boots and shoes as well. Only a little amount of the product is needed to condition the boots and the effect will last at least for not less than 3 months. It prolongs the life of the leather.
The best part is that this leather conditioner is non-toxic, non-solvent, odor free, non-sticky and also does not contain silicon. The surprise is that it has got rain and snow repellent formula. The conditioner can be used in all leather goods such as leather furniture, leather bags, purses, seat covers, etc. it removes any stain and brings back the original shine of the leather.
Check Price and Reviews on Amazon
---
Best Conditioners for Rubber Boots
GEAR AID Revivex Rubber Boot Treatment
Revivex Rubber Boot Treatment by GEAR AID
Our study:
The three factors behind the damage of rubber boots are UV rays, blooming and excessive dryness. This rubber conditioner protects the rubber boots from UV damage and moisturizes and protects it. The conditioner can be used as well on muck boots, plastic, neoprene and vinyl goods.
This boot conditioner instantly restores the shine in the rubber boots while conditioning the boots and preventing UV degradation. This conditioner makes the boots look like new again and also keeps the boots performing at its best despite harsh working conditions.
Check Price and Reviews on Amazon
---
Best Conditioners for Suede Boots
Sof Sole Suede/Nubuck Cleaner
Our study:
This synthetic sole nubuck cleaner works amazingly on suede boots reviving the shine and texture of the suede boots. Just a single application is enough to bring back the new look of the suede boots. It is designed to remove greasy spots and stains from not only suede boots but from any suede goods.
Check Price and Reviews on Amazon
---
FAQs:
1.) How often should you condition your boots?
In general, you need to condition your boots every 3 months. But, depending on the conditions of your work environment, you need to increase the number of times of conditioning. In other words, if your boots get dusty or wet too frequent, you might have to condition them once every month.
2.) Can you apply conditioners with your bare hands?
It is never advisable to apply conditioners with bare hands as they might have chemicals in them which might be harmful for your hands.
3.) Should you clean your boots before conditioning?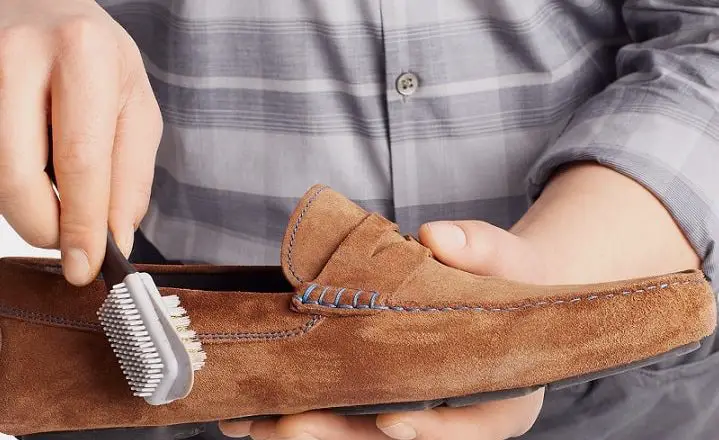 Yes. Obviously, you should always clean your boots off dust before conditioning or else dust will settle in the pores of the boot material and boost would get damaged soon.
4.) Do conditioners change the color of the boots?
Conditioners will never the change the color of the boots forever; though initially after retaining the shine the boots might look a bit brighter. Once the boots are completely dry, the original color will return back.
5.) Do conditioners make the boots waterproof?
Conditioners are not meant for the purpose of providing waterproofing effect, though some synthetic conditioners might do the job, but never a leather conditioner.
Before we say Good Bye:
Pro Tips:
Never forget to clean your boots prior conditioning

Always dry your boots nicely after conditioning

Do not apply conditioner too frequently on your boots

Choose the right conditioner for the right boot type
Do not miss the pro tips or else all your efforts in conditioning the boots will go in vain. As our skin nourishment, leather being of animal skin need nourishment too and that nourishment is provided by a perfect conditioner.
And we hope we made the right choices for you in the selection of the above mentioned conditioners.
That's all guys for today. Will be back soon with yet another exciting article.
Till then…
Take care, stay safe…
And…
Happy walking!