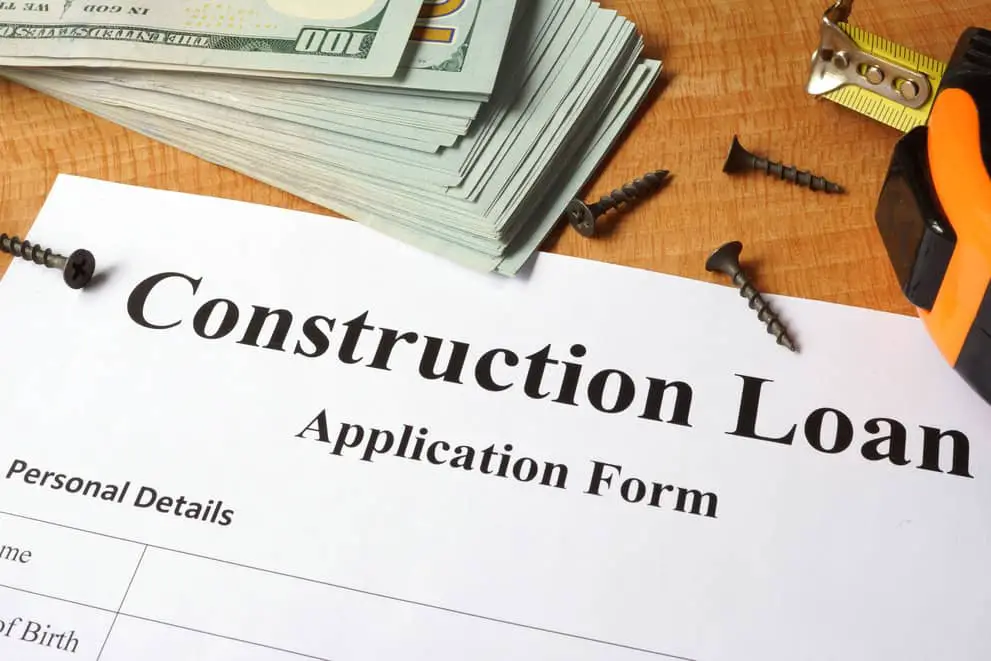 Building a house seems much more intimidating than buying one. But is it possible to construct a whole building without considering a traditional mortgage or a construction loan? No
In this detailed guide, you'll find:-
What construction loan is?
Timelines of loan
How construction loan work
How to approach financing for contractors
And lots more…
Let's get started
What are Construction Loans?
Constructions loans are based on the value projected of the new home upon completion, unlike the traditional home loan, this is based on the fair market value of the home and determined by the comparison of its condition to other homes recently sold in the area.
Construction loans are generally said to have a shorter-term when we compare it with traditional mortgage loans, and a higher interest rate is applied to it.
The three most common types of construction loans are:
1.) Construction only loans: The loan must be fully repaid once construction is complete when we talk about construction-only financing. These types of loans are sought out typically by the people who have borrowed and have saving to work. In other cases, they can also plan to use the profits acquired from the sales of their present home to cover the loan of the newly constructed home. 
You can see most often that a traditional mortgage can be applied to cover the difference after the construction loan is paid off.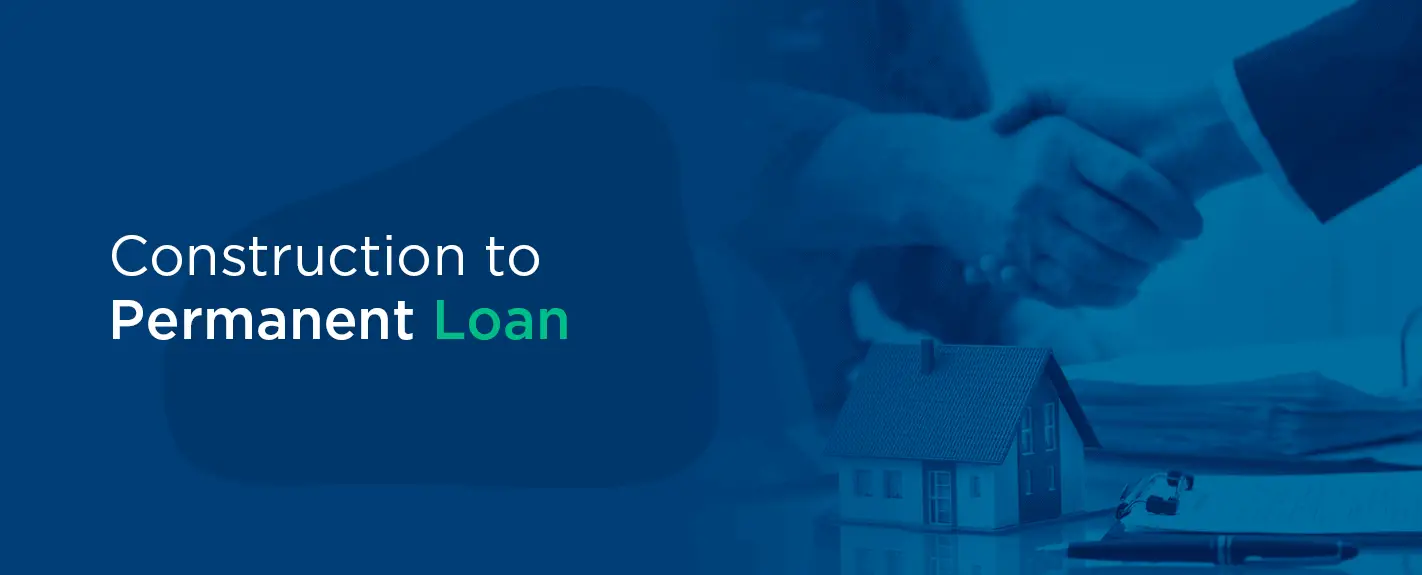 2.) Construction-to-permanent loans: If you have definite construction timelines in place and plans, this is probably a loan for you. With construction-to-perm financing, the lender is liable to pay the contractor when the work is underway. This loan is then converted to a more conventional mortgage upon completion, locking in an interest rate at closing.
3.) Renovation construction loans: In this loan, you'll be needing a home that is required to get substantial renovations to get the loan approval. These loans are folded into mortgage eventually when the renovation works get completed. There are many people around who buy fixer-uppers to look forward to these types of loans.
There are also Builder-centric loans
When we talk about builders, they have a couple of extra options when we talk about construction loans. The two builder centric loans, which are:
1.) Owner-builder construction loans: It is usual for every builder to build his own house. This is why as long as the builder has the certification to prove that the house, they are building is for themselves, they can apply for this specialized loan.
2.) End loan: The loan is primarily for a builder-investor. End loan works by a builder who takes upon the costs of constructing a new home. Once the home is complete, the buyer will get a mortgage to pay the builder for the home.
How Does the Construction Loan Work?
Construction loans come in with structured installment payouts that are tied to each phase of the building. It is unlike conventional home purchase financing, where the cost of the home is paid in one lump sum while closing. It is the lender who pays the contractor of the building a percentage of the amount firsthand to start the construction process with the necessary fund. During the scheduled intervals, the installment payments are made to allow the builder to cover the costs for each phase of construction. The builder, lender, and borrower then negotiate the amount and frequency of these payments or draws.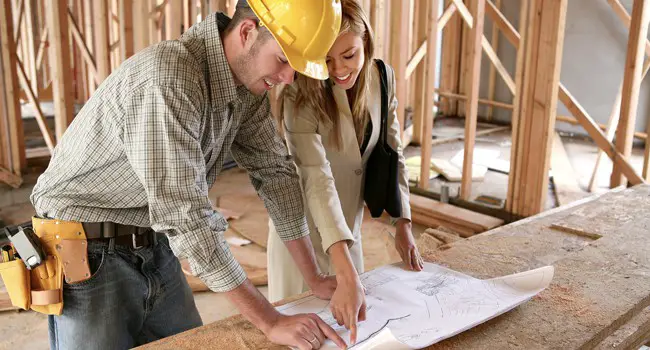 Before the payment of each installment, to validate the expenses during that phase of construction and determine whether the project timeline is still on course, the lender works with an inspection service. When the work gets completed, the builder is paid the last draw, and the cost is transferred to the buyer at closing.
Requirements for the construction loan
If you are up to apply for a construction loan, keep in mind that it is different from financing a pre-existing house or a condo. When it comes to buying a made-to-order home, it comes in with additional variables like material delivery, sub-contractor dependency, and timelines affected by the weather. This is why constructing a new home is sometimes considered a higher risk and can be a bit harder for the borrower to qualify for one.
Before you apply for a loan, consider these requirements for a construction loan:
1.) The builder you choose must be a licensed general contractor who has a long-standing reputation for building quality houses.
2.) The lender will require to provide an appraised estimate value of the house completed.
3.) Builders will require to provide profit and cost projections along with a list of subcontractors and suppliers.
4.) Your lender may require fully-realized construction plans and complete details on everything from floor plans to timeline to an inventory proposed for the building.
5.) To cover the initial draw payment before the beginning of the project, it may happen that the lenders will ask for a down payment that could be between 20% and 25% so that they can minimize the lender's risk.
6.) You can also lookup for the construction loan calculator online and get the best construction loan rates.
Advantages and Disadvantages of a Construction Loan
Advantages of construction loans include:
1.) Interest-only during construction: Now, because construction loans are not paid out in full until the structure is complete, there is no reason for the borrower to pay any of the principal until after closing. The advantage that carries here is that you're obligated only to make interest-only payments during construction. You get more time to save for a down payment during the closing.
2.) Flexible terms: There is a good possibility that your lender will require specific plans for the building, and it is also understood that things can change during construction. Luckily, construction loans come in with more flexible loan terms than conventional loans so that you, along with your lender, can work around the needs of the project.
3.) Phased check-ins help to keep things on-track: During the building process, the inspections that your lender makes before paying a draw helps to ensure that your contractor stays on schedule and within budget.
Disadvantages of construction loans include:
1.) High-interest rates: There are many types of construction loans available, and some typically offer variable interest rates. Typically, a few percentage points over the prime rate are offered for conventional mortgages.
2.) Required down payments and credit scores are often higher: Qualifying for construction loans is not as straightforward as we talk about applying for a conventional loan. The borrowers must have the highest credit scores possible and proof of higher-than-average down payments.
3.) Shorter terms may be risky: Construction loans are structured with a shorter-term, usually for a year. If the construction could not be complete by the time the loan balance is due, the borrower may have to pay a fee for the extension of the terms.
4.) Credit score changes: If the credit ratings drop between the time you're approved and the completion of construction, a lender could deny transition to a conventional mortgage. If you end up paying the remaining balance of the loan in full, your newly-constructed dream home may end up in foreclosure.
Comparison of Best Lenders
Here is a table for comparison. You can compare the four best construction loan lenders for your needs.
| | | | | | |
| --- | --- | --- | --- | --- | --- |
| Lender | Premiums | Minimum credit score | Down payment | Key benefit | Website |
| First National Bank | Low fixed interest rates; interest-only payments during the construction period | 680 | 20% | Can be closed once; construction loan helps to convert a permanent loan after the completion of construction, or 12 months after reducing the overall loan fees | https://www.fnb-online.com/ |
| Wells Fargo | Lock-in interest for 24 months | 620 | 11% | A strong network of loan officers and online application available | https://www.wellsfargo.com/ |
| Normandy | 10.95% APR | Check website | 25% | Quick loan approval, within 21 days | https://normandy.com/ |
| U.S. Bank | N/A | 620 | 20% | Face-to-face support | https://www.usbank.com/index.html |
How to Qualify for a Construction Loan?
After reading so much about how do construction loans work, we will comprehend you about how you can qualify for the construction loan. 
Now we know it could be a bit difficult when it comes to qualifying for a construction loan than it is for a traditional mortgage, but it's not something impossible. This is because there is no complete home used as collateral, and your lender assumes more risk. Like we mentioned earlier, the construction loan is based on a projected value of the home being constructed. As a result, the lender will want a highly detailed list of information about the home: its size, its location, materials, who is the contractor, etc.
After all of this, it is a must for a lender to feel assured. He must feel at ease that the borrower is capable of making their monthly loan payments- not just after the construction phase, but during the construction too. 
There are several criteria that traditional lenders will take into account regarding your qualifications for a construction loan. These are:
1.) Credit score: This one is the most common tradition traditional lenders. They are required a credit score of at least 680 to be considered as a suitable candidate for the construction loan.
2.) Down payment: Many traditional lenders might require a 20-30 percent down payment when it comes to new construction. It is possible for some renovation loans that may allow less.
3.) Debt-to-income ratio: A traditional lender usually looks for your total debts to be more than 45 percent of your income, and then it is also true that a lower percentage is a better percentage.
4.) Repayment program: When we talk about construction-only loans, a lender will want to know whether you will pay the loan balance in cash or plan for refinancing upon project completion.
A final note to contactors about financing
When we talk about the working of a new construction loan or home construction loan, financing is no small undertaking. So, it is a must to be sure that you're working with a reputable and licensed builder. It is best to get the lender to agree to finance a contractor and a new construction project. 
Try to find a builder who has good experience in scheduling and budgeting and someone who can work well with deadlines and limitations of lender phased payments and inspections. You can also have the list of builder's recent and current projects and profit and loss reports to get a better and comprehensive idea.
It is a must for you to research correctly. You can also ask your loan lender or officer for proper guidance and support. They work with builders in the communities, do business in, and will steer you clear of contractors, the ones who have caused issues in the past.
References:-
https://blog.walnutstreetfinance.com/construction-loans-101-what-you-need-to-know
https://movement.com/blog/2020/03/17/construction-loan-requirements/