Shoes are stylish. They are even better when they last longer, age well, and give you the comfort that you need while striding in those babies.
Allen Edmonds and Thursday Boot Company are two of the top shoe manufacturers in the US. Although one is pretty young compared to the other, certain factors have made people think twice before choosing their pair between these two brands.
Today, I am going to tell you what these factors are in detail so that by the time you reach the end of this blog you can make a decision like a pro!
Shall we start then?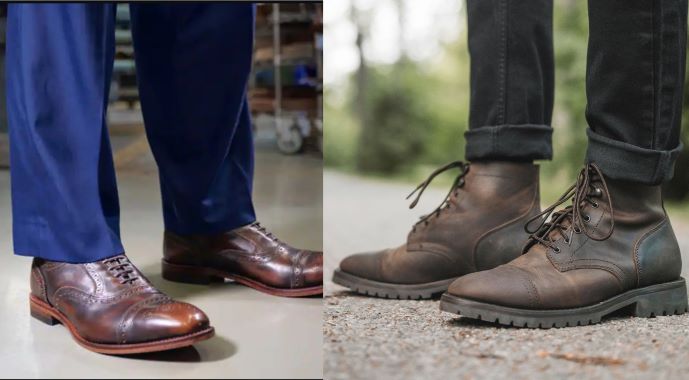 What they are made of?
Allen Edmonds
Allen Edmonds has continued to make its customers happy primarily because they could not have asked for much better quality shoes. The company claims to use the world's finest leather to craft the shoes that make them chic and sturdy.
The company uses hand-selected leather made in top tanneries in the country. As different shoes demand different characteristics the materials vary from one to another.
Calfskin leather, suede, kudu reverse suede, vegetable tanned leather, and shell cordovan leather are the major materials used in the production of Allen Edmonds.
If you have owned a pair of Allen Edmonds in your life, you would surely know how soft the shoes feel against your skin. The leather is supple and versatile. 
As a person who has tried many variants both costly and not, I feel that the material speaks a lot. And Allen Edmonds has not lessened its material quality over the decades. 
Thursday Boots
Well, Thursday boots have brought good competition to Allen Edmonds for sure. Although the company came into existence in 2014, its shoes have become quite popular among men. 
In a way, it is revolutionary how the company has managed to enter the market and grab success in a few years.
Thursday boots are pretty good. Made from cattle skin, they look and feel like the pricey ones. The leather although not of the highest quality gives enough comfort and makes you feel rich.
Compared to Allen Edmonds, I find that the Thursday boots are not that supple. They are a little more on the harder side.
But one factor that caught my attention about these amazingly crafted affordable dress shoes are how they are ethically sourced. "Honest prices" do not make them guilty which is a huge relief!
What about their construction?
Allen Edmonds
360-degree Goodyear welt covering, open grain leather, and hand-finished leather make Allen Edmonds worth a lot. They are crafted keeping the comfort and hygiene of the users in mind.
When you step into them, you realize how easily they mold to your foot and when you walk you realize the brilliance of craftsmanship.
Moreover, Allen Edmonds not only is about comfort but also about aesthetics. As the shoes are hand finished, each pair is unique in its pattern. You can proudly own one pair that is only yours in the whole wide world!
Thursday Boots
Thursday boots are no less. They are crafted with everything that you might tell "Ah, that feels good" when you try them on. They come with good cork filling and poron lining and can fit the shape of your legs without any trouble.
Dress sole options are a lot for Thursday boots and the same goes for Allen Edmonds.
Due to the well-constructed body and insides, Thursday shoes look similar to other costlier shoes. Thursday has undoubtedly become a relief to many dress shoe lovers, who can now afford stylish loafers, chukkas, and boots at a much lower price.
How costly are they?
Allen Edmonds
Considered to be one of the top quality shoe companies, Allen Edmonds shoes are not cheap. Owning a pair of Allen Edmonds is seen more as an investment rather than a pure buy.
I own a few pairs and never have I regretted buying them. The years have not chipped away their quality nor have impacted their built-in anyway. I find them quite handsome even now. The range falls from $200 to $800. 
Thursday Boots
Thursday boots are more on the affordable side. They start from $100 and go up to $200. This gives them an upper hand over Allen Edmonds because price plays a huge role for customers in their buying decisions.
Quite a wonder how Thursday beats the conventional standards of shoe pricing. I mean these shoes are glamorous and comfortable. They are classic, sturdy, and last too.
However, the real durability of these shoes is yet to be decided because it has only been a few years since the company's inception. You need a few more decades to know whether these shoes are capable of surviving like the old hardy ones. 
What about the variation in sizes?
Allen Edmonds
When it comes to widths, Allen Edmonds reflects the history of its experience pretty well. They come in so many widths that one can find Allen Edmonds pairs for any feet.
This is a huge advantage because having a shoe that perfectly fits your foot is something that many are desperately looking for.
Thursday Boots
Thursday boots come in various widths but options are fewer. Yet, the options available are enough if you are not looking that keenly. 
Can I get them recrafted?
Allen Edmonds
One of my favorite things about Allen Edmonds is their recrafting program. With just $125 or so you could send your pair back to the company and get everything renewed-the sole, the cork filling, the complete upper leather (by re-welting it), the shoelace, and even the heels. Amazing, is it not?
This is something that you cannot find everywhere. And there is more to this. You can get your soles replaced with a different material than the one you initially had. You can choose the material that you want and get completely new shoes once they are recrafted.
Thursday boots
Unlike Allen Edmonds, Thursday boots do not have an elaborate recrafting program. As Thursday shoes are not that costly compared to top-quality traditional show manufacturer's products, you can go for a new pair if you want to replace your old ones.
Construction-wise, Thursday boots are on par with Allen Edmonds, so going for them is definitely not a wrong choice if you do not consider your shoes as an investment.
In case you need to repair your shoes, cobblers can do the job. That option is always there although it might not be as effective or perfect as factory repairing.
Maybe who knows…Thursday boots might prove to be as long-lasting as traditional sturdy boots in the long run. But, for this, you and I ought to wait a few more years to come to a verdict. As of now, Thursday boots are brilliant pieces that you can add to your collection.
Now let's take a quick look into what we have discussed so far:
| | | |
| --- | --- | --- |
| Features | Allen Edmonds  | Thursday Boot  |
| Quality of material used  | Highest quality | Moderate to high |
| Life | Very durable | Durable |
| Construction and Design | Excellent | Excellent |
| Price | High | Comparatively low |
| Variation in Sizes | More | Less |
| Efficient recrafting program | Available | Not available |
The top models in Allen Edmonds 
1.) The Park Avenue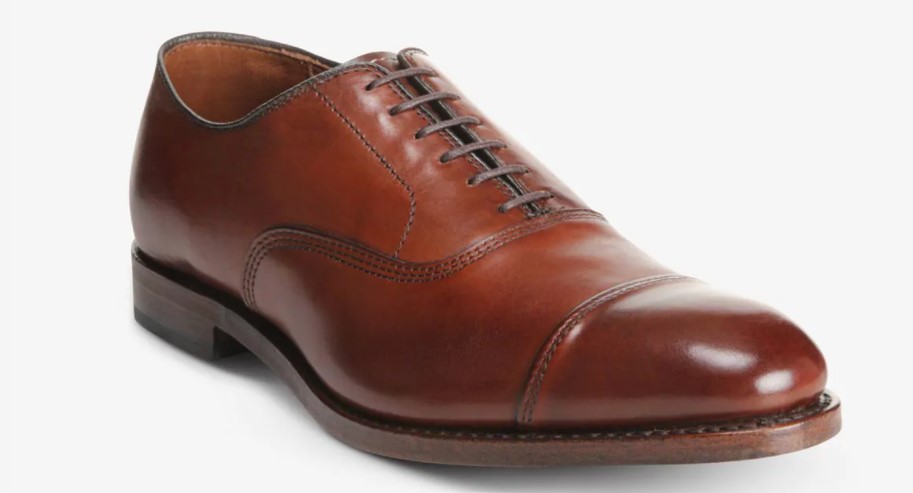 Claimed all over the world as one of the finest dress shoes. The Allen Edmonds Park Avenue collection takes after the American classic style.
The upper leather is made from European Calfskin. Versatile and stylish, these have graced the foot of American Presidents and top business leaders.
2.) The Fifth Avenue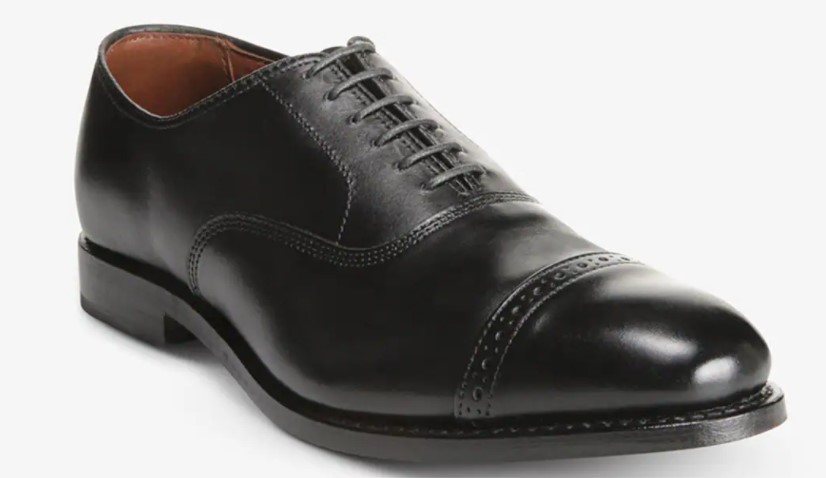 A slightly less formal than Park Avenue, these come with brogue detailing at the toe-cap. Made from premium quality calfskin, these come in various vegetable-tanned leather shades. Donning this classic piece will up one's look without a doubt.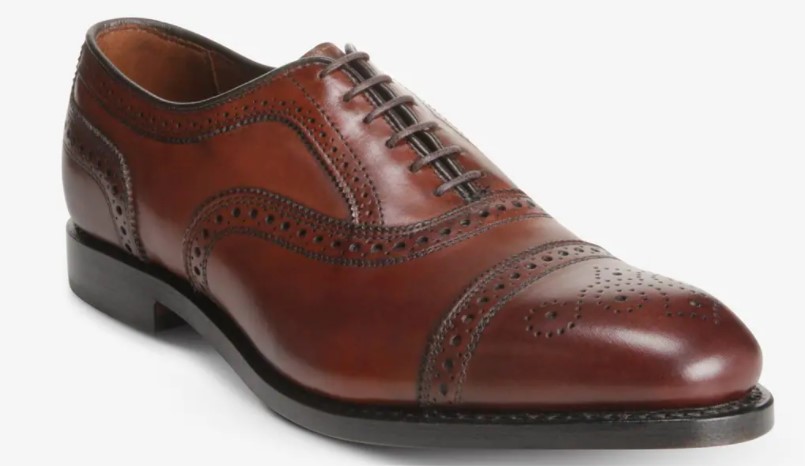 Intricate brogue fills the toe-cap and runs through the quarter giving elegance to the piece. A pair that can make you stand apart in a crowd, this model was introduced in the year 1983 and has since then been the favorite of many shoe lovers.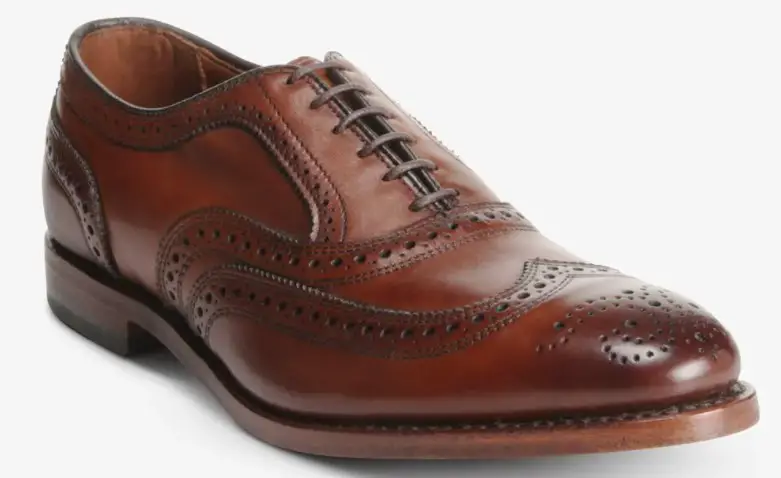 The detailing goes even higher making this the least formal of all four. Beauty meets style in the model for the design is eye-catching. The quality construction and tanned leather add charm to the piece like any other Allen Edmond dress shoes.
The top popular picks of Thursday Boots
1.) The Captain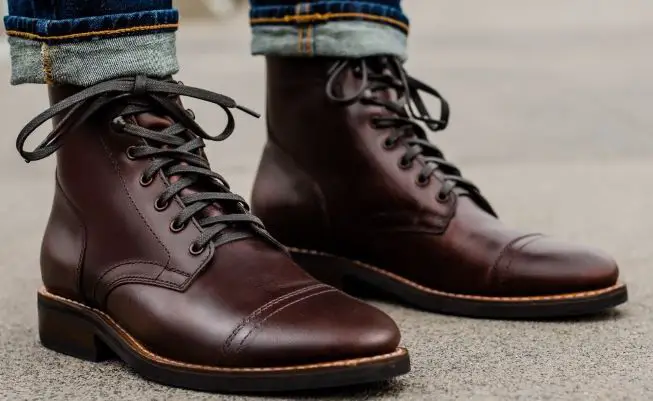 Constructed to give the wearer maximum comfort this boot is quite something. Made with supple leather and shock-absorbing insoles, this pair can last for a long time. You can find this amazing piece in different shades.
2.) The Scout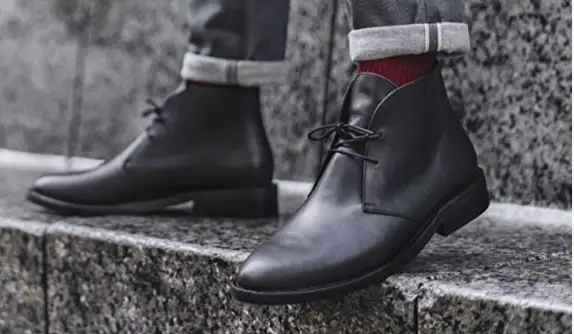 Made with black full-grain leather, this shoe is a stunner. Fully lined with quality supple glove leather on the insides these are comfortable and can last for a long time. The outsoles are made with durable studded rubber making them good at shock absorption.
3.) The Duke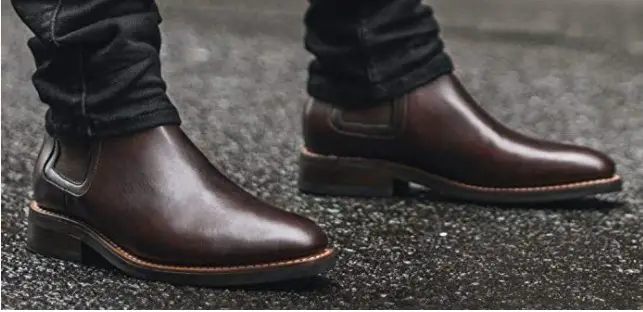 Thursday's Duke is yet another model that is popular. The leather is smooth and shining with no laces or other detailing. Goodyear welting, cork bed midsole, and soft interior make this pair good-looking and comfortable to wear.
Can I get Allen Edmonds shoes for sale?
Yes, Allen Edmonds shoes for sale happen frequently. You can take advantage of these sales and buy your favorite Allen Edmonds.
A reduction in prices for these pricey ones is the perfect time for those who are looking for high-quality shoes at fewer prices.
Thursday boots also put their shoes for attractive sales. Keep an eye for the right time and make your feet feel loved the right way without a pinch of buyer's guilt!
See also: Thursday Vs Timberland
The Final Verdict
Beating Allen Edmonds in quality is tough. However, Thursday boots are quite good for the price. They are equally well constructed and give the classy look like conventional boots.
The upper leather of Allen Edmonds will stand the test of time but the same cannot be said for Thursday boots.
Well, when the price is less you have to sacrifice a little bit. In the end, it all comes to personal choice. You can for the one that you think is best for you!