Having a good comfortable pair of work boots is important when you are on your feet for an extended period of time. In this article, we will do a comparison of the top two brands of work-style boots- The Thorogood and The Danner.


Both Thorogood and Danner boots come in many options of sizing, their stitching pattern is very similar, both are USA made and both have durable leather uppers. The biggest difference between these two is the fact that the Thorogood boots take no time to break-in and good to wear out-of-the-box, whereas the Danner needs time to break-in. 
Talking about the similarities of both these types, there are many features in common. But when we come to the comparison between these two, it is quite difficult to differentiate. Regarding the selection, it is solely dependent on your specific taste and job requirement. Let's delve deeper!
History of Thorogood Boots
These boots are made by Weinbrenner Shoe Co., based in Wisconsin, having deep roots in American culture. In the late 1800s, Weinbrenner Shoe Co. started manufacturing these Thorogood boots for the US Army in both World War 1 and World War 2. Still today they are carrying forward their American pride into modern-day business.
Albert Weinbrenner, son of a German cobbler, initiated his apprenticeship at the age of 13. Albert's father guided him about making footwear. When Albert turned 20, he started making boots for his friends, working in trading jobs in Milwaukee.
At the age of 27, Albert then started his own cobbler business in 1892. After introducing the 'Jabber Boots', Albert tasted immediate success and since then, he and his company never looked back. The most popular among these boots is their Thorogood American Heritage Boots.
History of Danner Boots
These boots were founded by Charles Danner, who ventured to the Pacific Northwest to build premium work-boots for loggers in 1932. Danner boots are manufactured in USA. This American footwear company was a subsidiary of LaCrosse Footwear which was founded in 1897.
With the advent of the Danner brand in 1932, they started manufacturing in Portland, Oregon. Their most popular boots are Quarry Boots.
Why you Should Wear Thorogood Boots?
These boots are a style of heavy-duty boots that are built to resist the harshest outdoor conditions. They can withstand wet and marshy environments where you may witness uneven and unpredictable terrains. These boots are made with 100 percent leather and have wedge soles for comfort.
They come with lace-up leather design instead of rubber. They also come with a steel shank to provide toughness and protection to the bottom of the boot. These boots are available in safety-toe, plain-toe, moc-toe and round-toe and insulated versions.
These boots majorly offers-
Wedge sole.

360 degree Goodyear Storm Welt.

Fiberglass/Steel shanks.

Cork molding layers.

Synthetic EVA foot-bed.

Triple stitched uppers.

Eyelets and speed hooks.
Why you Should Wear Danner Boots? 
These boots are the ultimate rugged outdoor footwear that is designed to brush off any environmental barriers during manual labor at the daily commute. They are crafted with stitch-down construction for easy resoling.
These boots are made from full-grain leather. The Gore-Tex fabric in some of these boots are breathable and 100 percent waterproof, to keep your feet dry. These boots are designed to challenge all terrains and weather conditions.
The soles of these boots are shock-resistant and offer great traction. These boots give appreciable flexibility and comfort. Danner boots come with nylon shanks for flexibility. These boots are available in plain-toe, safety-toe and insulated versions.
The Danner boots come in both, a heavy-duty Vibram outsole for harsh terrains and, comfortable wedge outsoles for smooth surfaces. The classic lace-to-toe design of these work-boots offers toughness and transfers the needed control to your feet.
Comparison Table Between Thorogood vs Danner Boots
| | | |
| --- | --- | --- |
| Features | Thorogood Boots | Danner Boots |
| Size | Comes in huge options. | Available in varied sizes. |
| Color | Mostly brown and sometimes black. | Brown in color, few are also black. |
| Toe-protection | Plain-toe, safety-toe, Moc-toe, round-toe and insulated versions. | Plain-toe, safety-toe and insulated versions. |
| Flexibility | These boots are not at all stiff. | These boots are a bit hard. |
| Outer Soles | No reports of outsoles wearing out too fast because of Polyurethane MAX-Wear Wedge outsoles. | They have light-weighted soft wedge outsoles that wears out faster. |
| Made up of | 100 percent high quality leather. | Full-grain oil tanned leather. |
| Insoles | Have ultimate shock absorption foot-bed with comfortable cushion-like insoles made by PORON. | Have great shock absorption with Ortho-Lite foot-bed. |
| Resoling | Can be easily resoled. | Tough to resole. |
| Break-in | Easy to break-in quickly. | Requires a hellscape month to break-in. |
| Comfort and Stability | Provides enough comfort and stability to users. | Quite stable and comfortable to wear. |
| Value | From $165-$290 and sometimes more. | Approximately between $180-$200. |
| Looks | Have a classy look and can be used majorly in casual situations. | Have a subtly stylish look. |
Discussion of Similarities between Thorogood and Danner Boots
Sizing-
The length and the width of both these boots, come in various options in sizing, keeping the users' convenience in view.
Design and Color-
Mostly both of these boots come in an old-fashioned brown color. Some are also black colored. The stitching pattern of both these boots can be seen around the toe and heel areas. This stitching pattern is specifically designed to create contrast between the color of the stitches and the leather. This depicts a cosmetic consideration.
USA Based-
Both of these work-boots are manufactured in USA to provide higher quality. As a result, there are very fewer chances of getting a dud.
Durable Leather Uppers-
These boots have durable leather uppers to provide great comfort to your feet, even after wearing them for long working hours.
Non-marking-
The outsoles of both these boots are light-colored so that while you are working or sliding your feet across the floor, you happen to leave behind no marks.
Non-slip-
Both of these two boots are highly slip-resistant. Wearing these boots minimizes the chances of your slipping and falling down, when you are working on roofs and oily surfaces.
Plain or Safety-toe-
Thorogood and Danner boots, both have safety-toe or plain-toe designs.
Usage of Both of These Boots:
For outdoor trades you need Danner Quarry Boots.

For outdoor harsh terrains Thorogood Logger Boots are the best.

For construction site workers Danner Stronghold Boots are reliable enough.

Indoor factory workers should opt for Thorogood American Heritage.
Top 3 Thorogood Boots
Image
Title
Features
Pros
Cons
Price
Buy

Top

Top

Thorogood Men's 814-4200
Slip and oil-resistant outsoles.
Can be resoled and are virtually indestructible.
Not Waterproof
Buy on Amazon

Top

Top

Thorogood 834-6888
EVA cushion flex with removable Polyurethane foot-bed.
Have light-weighted composite shanks.
Runs a size bigger.
Buy on Amazon

Top

Top

Thorogood 804-4440
Goodyear Storm Welt
Thoro-dry waterproof system.
Insoles are not up to the mark.
Buy on Amazon
Prices pulled from the Amazon Product Advertising API on:
Top 3 Danner Boots
Image
Title
Features
Pros
Cons
Price
Buy

Top

Top

Danner Men's Acadia 8"
Made with 100 percent leather and cordura.
Comes with Gore Tex waterproof liners.
Not comfortable for long term standing.
Buy on Amazon

Top

Top

Danner Men's Quarry
Has Vibram soles.
Comes with full-grain leather uppers.
Non-insulated and without toe protection.
Buy on Amazon

Top

Top

Danner Men's Corvallis
Abrasion-resistant heel and toe.
Oil and slip-resistant.
Few are difficult to fit in.
Buy on Amazon
Prices pulled from the Amazon Product Advertising API on:
FAQs:
Are Danner Boots of good quality?
These boots are not cheap enough and come in good quality. These boots are made to last for long years.
Are Thorogood Boots worth the money?
These boots are always a good fit for users. They are very easy to break-in. Though they are not so cheap, yet they are worth every penny.
Do Danner Boots run large?
These boots generally fit true to size. Danner uses the Brannock device to size their boots. This Brannock device is the standard foot-measuring tool for the shoe industries, worldwide.
Are Danner Boots waterproof?
These boots come with Gore Tex Waterproof Liners which makes them water-resistant, right out of the box.
Do Thorogood Boots run big or small?
These boots run true to size and offers a good fit. You can wear them for 8 hours or more with full comfort.
How are Thorogood Boots sized?
First wear a medium thickness pair of socks and stand on the sizing paper. Place a mark at the end of your heel by holding a pencil vertically at 90 degree.
Now measure the heel-to-toe mark by using the inch-to-size table to know your size. For instance, if your foot measures 10 1/4" long, that means you need a U.S. 9 sized boot.
Are Danner Boots handmade?
Every boot of Danner is hand made to hold up in unforgiving conditions and live up to the unyielding standards.
Does Thorogood make boots for women?
Thorogood Women's 6" Moc Toe Boot is the best example of women's footwear.
Wrapping Up!
In reality both the Thorogood and the Danner boots have a long-rooted history of making premium work-boots for different jobs and trades. As I have stated earlier, these two boots are more or less the same concerning their looks, features, materials, durability and comfort level.
We have very few factors in hand which can differentiate these two types of footwear.
To sum up in one sentence, my opinion is- the Thorogood Boot is the favorite indoor work-boot whereas the Danner Boot is the favorite outdoor work-boot.
Your preference depends on whether you want comfort over toughness, or toughness over comfort!
The choice is yours! Reviews says that customers are generally happy with both their Danner as well as their Thorogood work-boots.
In this whole article, I tried my level best to highlight all the features, be it common or different, between these two work-boots and ultimately guide you to take precise decision.
The ball is now in your court!
Will definitely be at your service in due time!
Till then!
Stay safe and healthy!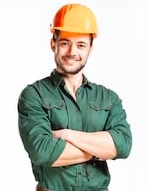 I have 12+ years of experience in construction, inspections, handy work, and currently working as a Construction Site Manager. In today's day we spent a significant part of our time at workplace and a right work gear can have significant impact not only on your safety but also work quality.