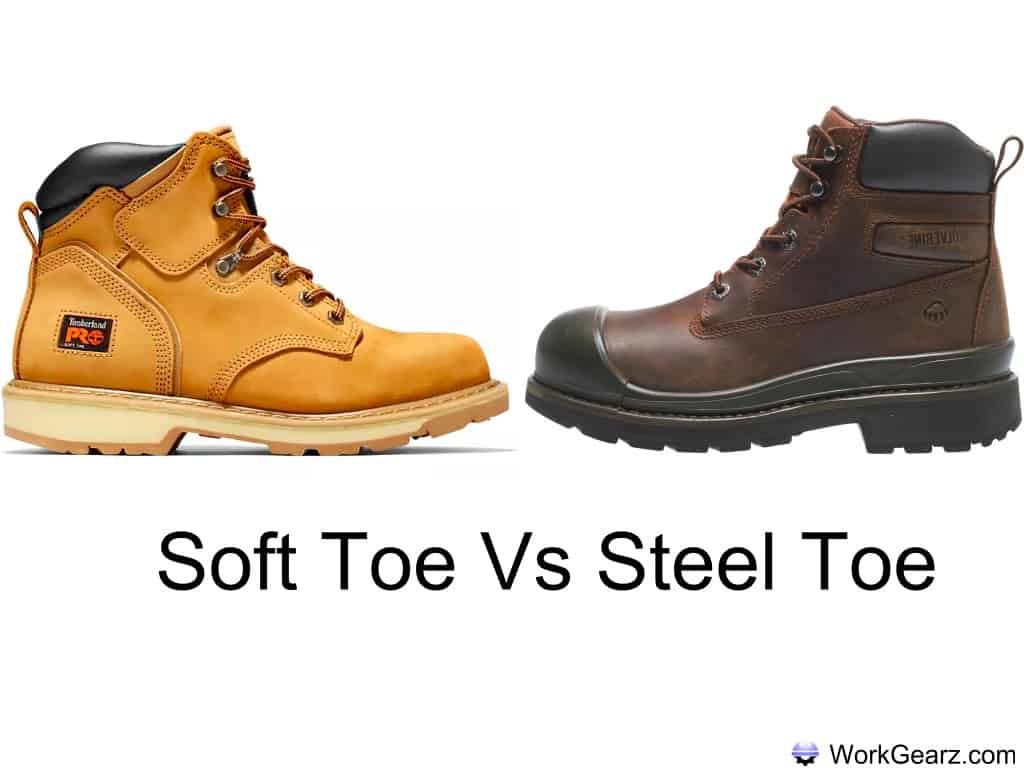 Talking about boots give us an idea of a footwear which are strong, sturdy, comfortable and long-lasting. Boots are mainly available in 3 types. Steel toe, soft toe and composite ones.
Which one will be a good pick for you depends on your modes of requirements. In most cases these types of boots are in high demand for workers as per their job profiles.
Steel toe boots provide better foot protection than the soft toe. When you're working in a hazardous work environment steel toe boots will protect your feet from the fall of heavy and sharp objects. On the other hand, Soft toe boots are lightweight, comfortable and should be worn when safety is not the primary concern.
In this article, we will focus on the comparison of steel toe and soft toe boots. When you reach the finishing line of this writing, you will be sure enough in choosing your pair.
Therefore! Let's get going!
A short discussion on the definition of these safety boots will certainly guide you.
What are Steel Toe Boots?
The name itself suggests of a safety footwear having steel caps on their toe boxes. These boots are a very good protection from compression, sharp objects, stubs, etc.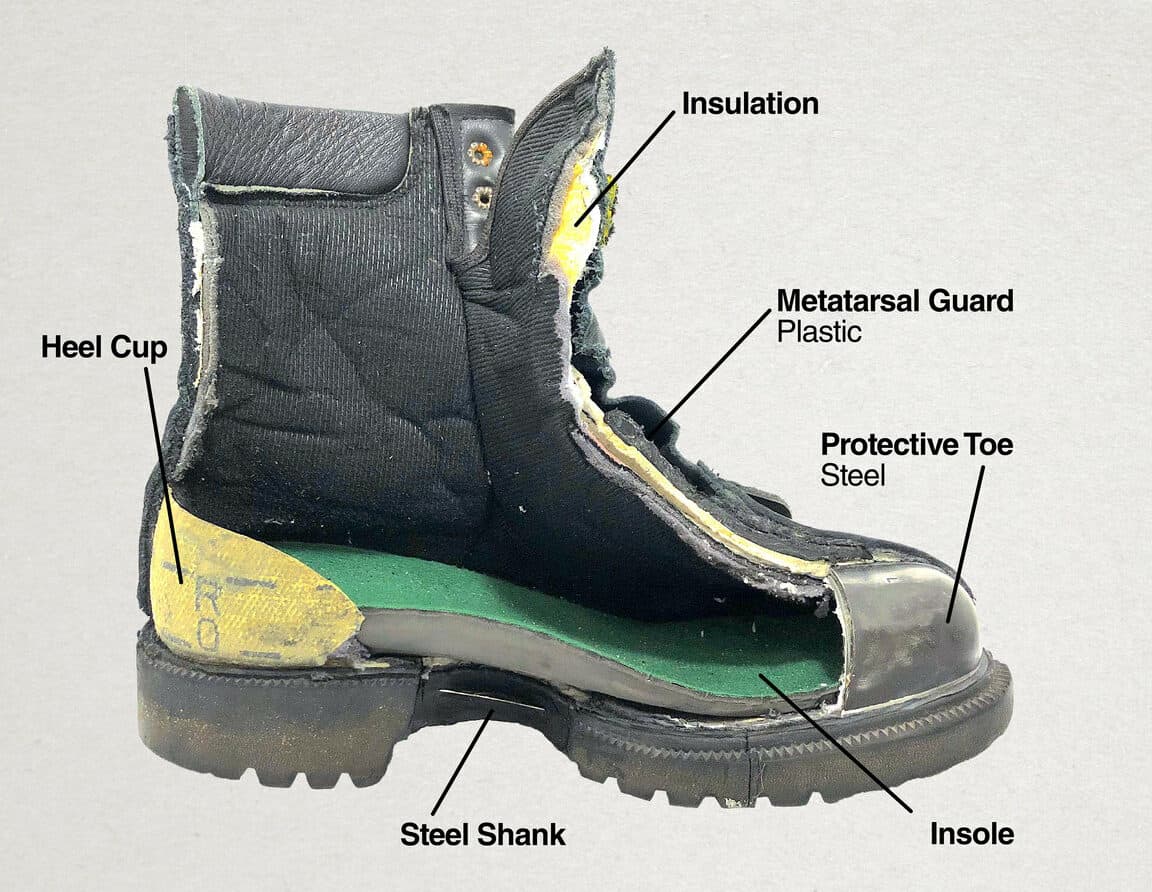 The steel components in these boots are  very durable and doesn't get worn out easily. Users of these boots are mainly construction site workers and people working around heavy objects.
What are Soft Toe Boots?
These boots don't come with any steel or other solid material toe caps. Some of these boots are reinforced with composite materials like rubber or thick fabric.
At places where steel toe boots are prohibited for their magnetic properties, these soft toe boots, there, acts as a good substitute, providing proper safety and protection.
There are very few job profiles where workers don't really need alloy-toe shoes. For them the soft toe ones can fulfil their requirements.
Comparison Between Steel Toe and Soft Toe Boots
| | | |
| --- | --- | --- |
| Features | Steel Toe Boots | Soft Toe Boots |
| Safety | Outstanding | Not up to the mark |
| Comfort Level | Better | Good |
| Price | Pocket-friendly | Affordable |
Need to go in details-
Safety Features of Steel Toe and Soft Toe Boots
| | |
| --- | --- |
| Steel Toe Boots | Soft Toe Boots |
| These boots are power-packed with a high level of safety features. The solid reinforcement in the toe areas of these boots prevents workers from heavy falling objects, punctures, cuts, etc. | Due to the absence of solid reinforcement in these soft toe boots, they are not at all suitable for industrial work-places. |
| These boots are resistant to nearly all types of hazards. They are waterproof and very durable. | They cannot provide protection to wearers working in hazardous conditions. |
| If you are looking for the safest footwear in the market, then steel toe boots should be your initial choice. | Because of having a good outsole, these boots are sometimes capable of protecting your feet from electrical hazards, slips and underfoot errors. |
| They are capable of protecting your feet from electrical shocks, slips, falls, heavy compression and underfoot accidents. | Do tend to choose such soft toe footwear when your feet are not exposed to crushes, slices or punctures. |
How Comfortable are Steel toe and Soft toe boots
| | |
| --- | --- |
| Steel Toe Boots | Soft Toe Boots |
| These boots are extremely comfortable for users. Such boots with a proper fit, good arch support and perfect cushioning, can make you wear them for long hours, without hesitation. | These soft toe boots come with reinforced shanks, ample cushioning, and shock resistant outer sole and perfect upper dimensions to keep your feet comfortable, all day long. |
| On the contrary, some steel toe boots have a reputation of giving pain to the toe areas due to the presence of the steel cap. Regular usage of these boots can minimize the above issue. You have to get used to it. | Some of these boots have padded collars to support your feet. Due to its lightweight, these boots are easier to carry, in comparison to other work-boots. |
See also: Composite, Alloy, or Steel Toe Boots: Which One is More Comfortable?
Which is more Affordable Steel or Soft Toe?
| | |
| --- | --- |
| Steel Toe Boots | Soft Toe Boots |
| These boots are available at affordable prices in the market. In other terms they are cheap and long-lasting. | If your soft toe boot is of advanced technology and high price material, you can't expect it to be pocket-friendly. |
At this point, let me also make you aware of the advantages and disadvantages of both the types:
Steel Toe Boots
Soft Toe Boots
Pros

They are solid, sturdy, durable and long-lasting.

They can provide adequate protection from heavy falls, punctures and all hazards.

Soft toe boots give good protection. They are comparably light-weighted.

They have spacious toe boxes. They can be worn at magnetic work-fields.

Cons

Avoid wearing them in magnetic work-fields. Due to the steel cap around the toe areas, they are a bit heavy to carry.

The steel toe boxes in these boots have the chances of getting worn out easily.

They are incapable of protecting your feet from all kinds of hazards.
What OSHA say about toe protection in work-boots:
The Occupational Safety and Health Administration (OSHA) is very particular about workers wearing proper safety boots during their working hours. OSHA's aim is to protect employees from any and every kind of foot injury.
People working around heavy falling or rolling objects, electrical fields, around sharp objects, have the chance of hurting their feet. Safety footwear as per OSHA's selection will definitely prevent our workers from the above dangers.
Apart from steel toe caps in safety footwear, there are few other types of toe caps used like:
Rubber

Ceramic

Plastic

Kevlar

Carbon Fiber
FAQ:
What is the basic difference between steel toe and soft toe boots?
It is the steel toe cap present only in steel toe boots and not in soft toe boots.
If you are in freezing temperature, which footwear would you choose?
For such environmental conditions, composite boots are the best option.
What are the must have features of a soft toe boot?
Rubber outsoles, leather uppers, waterproof material, and slip and oil resistant soles, are the basic features of a soft toe boot.
Can the steel toe boots used as a weapon?
There is a history of steel toe boots being used in assaults like the attack on Josie Lou Ratley, a teenager of Florida.
How are these safety boots tested?
The team of test editors evaluates every pair, thoroughly. After properly researching on market, user's reviews and conversations with product designers and managers, the editors' team then determines the best.
These boots are then used in typical conditions like snow blowing, construction areas, cleaning forests, landscaping, raking leaves, etc. to confirm their performance, durability, comfort level, value and aesthetics.
The Final Recount:
Choosing between steel toe boots and soft toe ones is quite a dilemma for a lot of people among us. But if you are looking for the best foot protection, then steel toe boot is the only ultimatum.
Steel toe boots can be declared as the winner in this race of safety footwear. Of course, your personal preference and job requirement is also noteworthy.
Outlining all the factors and keeping your safety at utmost priority, grab your pair with intelligence. Hope this writing will help you out in doing so.
Sure enough to come back with something new and informative.
So long!
Stay safe!
Keep good health!