Faux furs are cruelty-free, meaning they don't include any harmful treatment of animals. Unlike real furs, it is adaptable and can be dyed in a variety of hues, allowing designers to explore different styles.
Sherpa fabric is a form of artificial fur that looks like sheep's wool and has an exact texture like wool. Because it performs well in cold conditions, faux-sheepskin fabric is frequently used to line coats and jackets, as well as to create sweaters.
This lightweight material's characteristics of having a dense pile insulate against the cold without adding more weight, making it a high-performance alternative to fur or sheepskin.
Blankets, jackets, coveralls, mittens, caps, boots, and slippers are available in the industry which is made of sherpa.
The following are the facts regarding faux fur and sherpa fabric that you should know.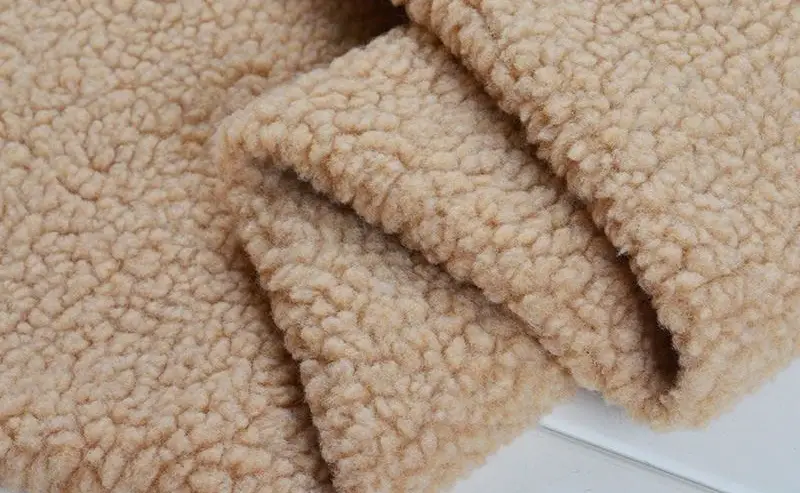 What is Faux Fur? 
Faux is a term used to describe the synthetically created fabric which is made to mimic the exact aesthetics and functionality of the animal fur. It is fake fur, and the term is used interchangeably to connote the same.
In order to make this man made fabric, the manufacturers use a mix of acrylic and other synthetic materials and are sewn together to look exactly like a real fur characteristic. 
The advantages that it possesses are comparatively much better than the real one in regards to its durability, warmth, and comfortability.
Since the materials used for manufacturing faux fur are more durable than the real one, they're able to be dyed in a variety of colours, thickness and styles.  
Apparently, faux fur is booming in the industry right now due to the fact that it is cruelty-free and is much softer than real fur.
It is less expensive and needs only less care and storage compared to real fur because the faux fur's material is more durable, accessible and ethical.
As a result, more and more people are switching to faux fur, which then results in a decrease in demand for the animal fur industry.  
You can find faux fur clothing accessories in the industry which could give you the perfect warmth that is required to keep you warm in the extreme cold.
Nowadays, it cannot be said that real animal fur gives you more warmth than the fake one. The reason is that the industry experts and personal users suggest that faux fur gives you more warmth and protection from hypothermia. 
Thinking about which faux fur gives you the perfect warmth for working in colder conditions? The answer is always Sherpa Faux Fur. Down below are the reasons why you can blindly choose sherpa clothing. 
What Is Sherpa Faux Fur?
Sherpa fabric is two-sided, with one side having a smooth knit and the other having a soft, silky pile. The nap on the fuzzy side of this fabric comes from rubbing with a wire brush, as it does with all fleece fabrics.
The distinctive wool-like appearance of Sherpa is developed by crimping stray strands after brushing.
This fabric is usually composed of polyester but is designed and manufactured to appear and feel like 'shearling,' lambskin with the wool still attached.
It is this characteristic of Sherpa that makes it resemble more like real animal fur. It usually has a warm, slightly flexible characteristic to it, like many other polyester textiles.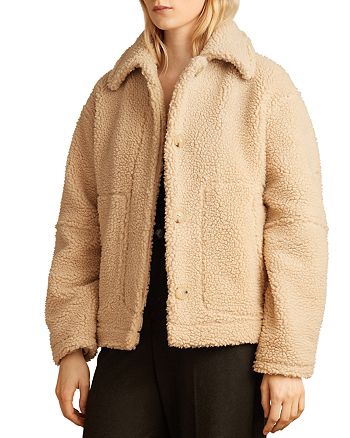 If you want faux sherpa fur that has a mix of cotton and other natural materials other than the synthetic ones, then get ready to pay more cost. Affordable sherpa accessories were always the products of blended synthetic materials. 
Real sheepskin has a long history of providing warmth and style in many civilisations across the world. However, nowadays, many people prefer vegan clothing options, considering the cruelty to the animals.
So, Sherpa is the ideal compromise, as it brings warmth and resemblance to the traditional clothing design while causing no harm to animals.
Sherpa fabric is used as a warm lining in winter jackets and gloves, blankets, sweatpants, and baby products such as blankets.
If you're looking for a fur product and don't need animal fur, and want a perfect product that gives you the warmth you are seeking in an affordable range, then Sherpa faux fur is the best choice. 
7 Best Characteristics of Sherpa Faux Fur
1.) Warmth: Sherpa gives you more warmth than any other real animal fur product. The soft, brushed nap and the smooth knitted side traps the body heat and gives you the perfect warmth. 
2.) Thickness: Sherpa fabric's softness is in between real sheepskin's thickness and weight and cotton fabrics' thinness. It also has a knit layer that adds some thickness, but it's still a thin and flexible lining. 
3.) Softness: Sherpa fabric is generally the softest of the winter materials, possibly even softer than the shearling it mimics.
The brushed side's dense, woolly pile feels silky and velvety; this is one reason why Sherpa is frequently referred to as luxurious, cosy, and extremely soft.
4.) Moisture Wicking: Because sherpa fabrics are made of synthetic fibres, they are good at wicking moisture. And is one reason why they make excellent linings for winter coats.
The water-resistant and hydrophobic fibres used for the composition works well to repel the moisture. It's not wise to think that this fabric will not keep you dry in a downpour.
Water can leak through the air gaps in the weave because of its loose, fluffy pile. So, if it's raining, don't wear this fabric's cold products as an outer layer!
5.) Easy to maintain: Sherpa fabric is ideal for garments and blankets since it is simple to clean. Sherpa, unlike real sheepskin, can be washed, but only in cool water.
Keep in mind that you should not put this fabric in the dryer or iron it because this could harm the knitting and the nap.
6.) Cost: The price of these materials fluctuates dramatically depending on the item you're purchasing.
However, the fabric is mainly synthetic, the cloth is quite inexpensive. A sherpa-lined coat will be significantly less expensive than a genuine sheepskin coat, but it all depends on your preferences!
7.) Use: Mainly, sherpa fabric is utilised for warmth, but primarily as linings: it can be found lining anything from gloves to baby blankets! Sherpa-lined sweatpants would be a nice investment for those who work outside in cold weather. 
Are Sherpa Cloths Warm?
Sherpa is an excellent vegan substitute for wool that has the same feathery quality as wool and works well enough as a lining material.
However, Sherpa isn't particularly warm on its own. It allows cold air to pass through while soaking up a lot of moisture. If an outer fabric layer is added to the mix, then everything changes.
The Sherpa then becomes incredibly insulating when combined with textiles like cotton, polyester, and denim, making it excellent for severely cold weather.
Sherpa, for the most part, holds up well against natural wool. Sherpa apparel has an advantage over wool clothing in terms of its weight to warmth ratio, as it is much thinner and lighter than wool while giving roughly the same insulation.
Sherpa clothing is a great way to protect yourself from the cold winds and freezing temperatures. Sherpa is excellent for trapping body heat and providing you warmth, despite its lightness and breathable nature.
Wrapping up
If you're looking for a cruelty-free, affordable and efficient fabric, then sherpa faux fur is the best choice. It'll provide you with the warmth you need while working in cold conditions.
Sherpa fabric has the following advantages: it is easy to clean, it is extremely warm, it insulates better than sheepskin, it wicks moisture and dries rapidly, and it is less expensive.
It is necessary to recall why you are getting the apparel before making a purchase. Referring to your colleagues may also bring good industry products to your attention.