Among the most popular options of men's footwear, we find both Chelsea Boots and Jodhpur Boots, but is there a difference? And if so, what is it? Similarities between these two boot styles may have contributed to some confusion among fashionistas.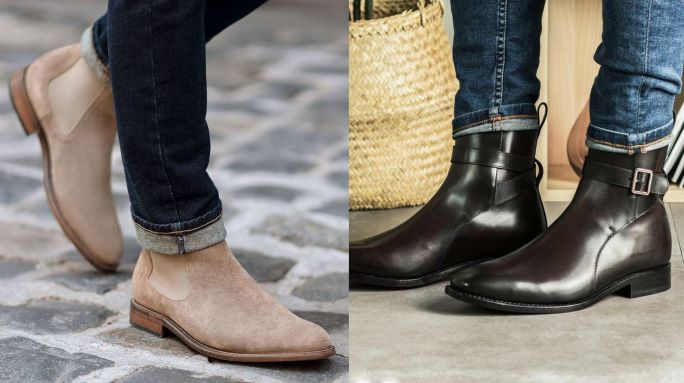 History: the Chelsea Boot
The history of the Chelsea boot begins in England during the Victorian era. It is thought that the Queen's bootmaker, Mr. J. Sparkes-Hall, was the genius behind this boot style.
Victorian boots were rigid and not necessarily comfortable, so the Chelsea boot proved to be a practical alternative and the equestrians preferred the Chelsea boots to other options. Sparkes-Hall was the father and inventor of the vulcanized rubber sided ankle boot, filing for his patent in 1851.
He claimed that Her Majesty Queen Victoria wore hers everyday which contributed to their popularity. The name "Chelsea" comes from the popular West London neighborhood.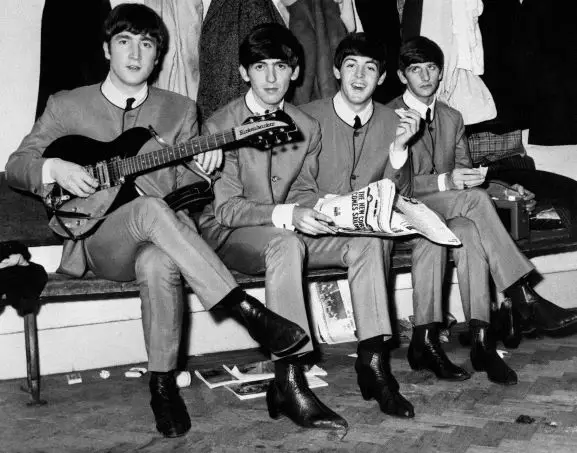 In the 1960s, the Chelsea boot once ore gained popularity as part of "British Mod" fashion because the pop musical group the Beatles' wore them when taking London, and the world by storm. 
London's Anello & David added a Cuban heel to the Chelsea and renamed it the "Baba" boot. Rock and roll did the rest.
The Chelsea was revived again thanks to Hollywood's Star War Trilogy when the evil Darth Vader's stormtroopers wore Chelsea boots in all three films as part of their uniform.
History: The Jodhpur Boot
Some footwear aficionados believe that the Jodhpur boot was originally an English boot, invented there, and then modified to Indian tastes. Most boot fashionistas, however, believe that the Jodhpur originated directly in India in the 1920s.
It is thought to be named for the city Jodhpur located in Rajasthan, India, where polo players wore them. It's not known if the boots were actually designed there, but the pants were.
Historically, polo riders wore knee high boots to protect their legs from chafing against a horse during game play. When jodhpur pants were invented for this purpose, knee high boots were no longer as necessary and were subsequently phased out.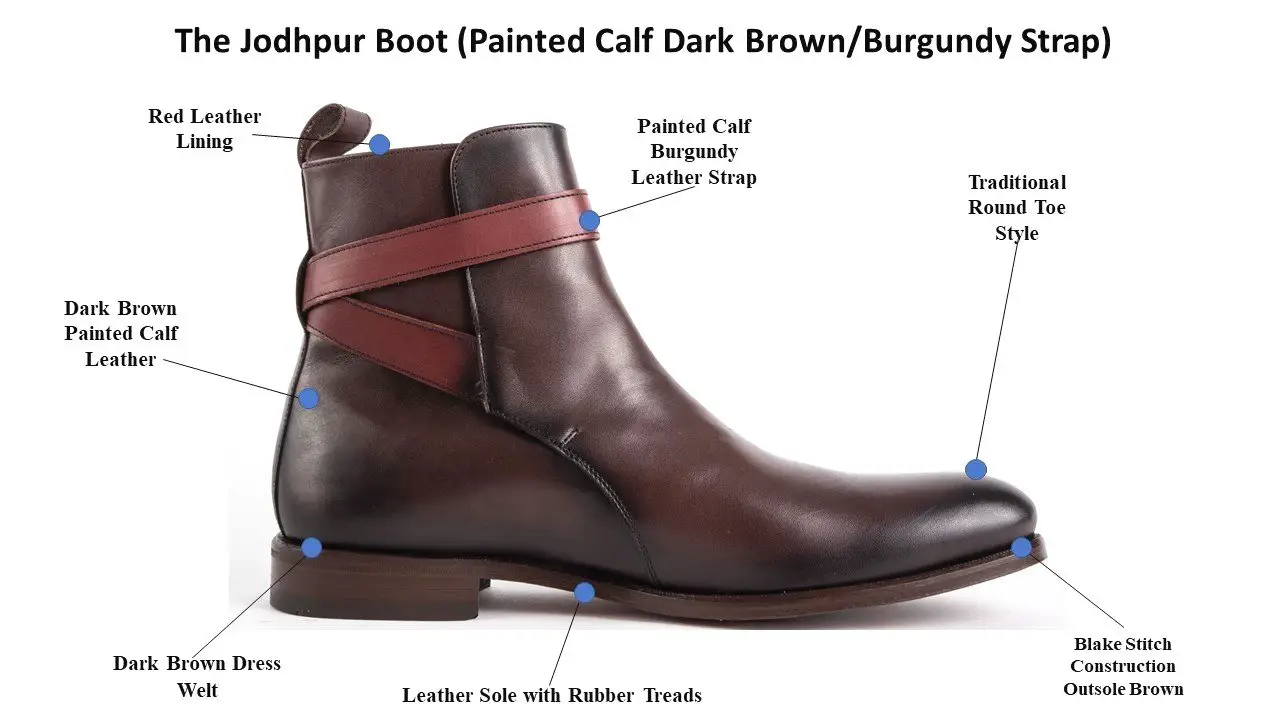 Tall boots were expensive and proved difficult to pull on and off. Jodhpur boots became the new choice for serious polo players. They were easier to make and less costly as well.
While these boots had actually been designed and realized before the arrival of Jodhpur pants, they could now be worn with them.
Nowadays, Jodhpur boots are not only associated with polo players but are synonymous with fashion and style.
They are produced in a variety of textures and colors, and the fact that they are comfortable only adds to their appeal. They are found at high-end retailers and are often worn as a dressier boot.
The Chelsea Boot Look
The Chelsea boot reaches to the ankle and is characterized by rounded toes, low heels, and elastic gussets on the boots' sides. These elastic gussets allow boots to be easily pulled on and off. Yet this footwear maintains a snug, semi-customized fit that is also comfortable.
A lack of lacing gives the Chelsea model a much slimmer, sleeker, and more elegant look making it a viable choice for semi-formal occasions.
The vamp and quarter may be joined near the ankle using vulcanized rubber. An elastic strip reaches below the ankle but not to the sole. Both quarters and vamp are sewn under the ankle but not one on top of the other.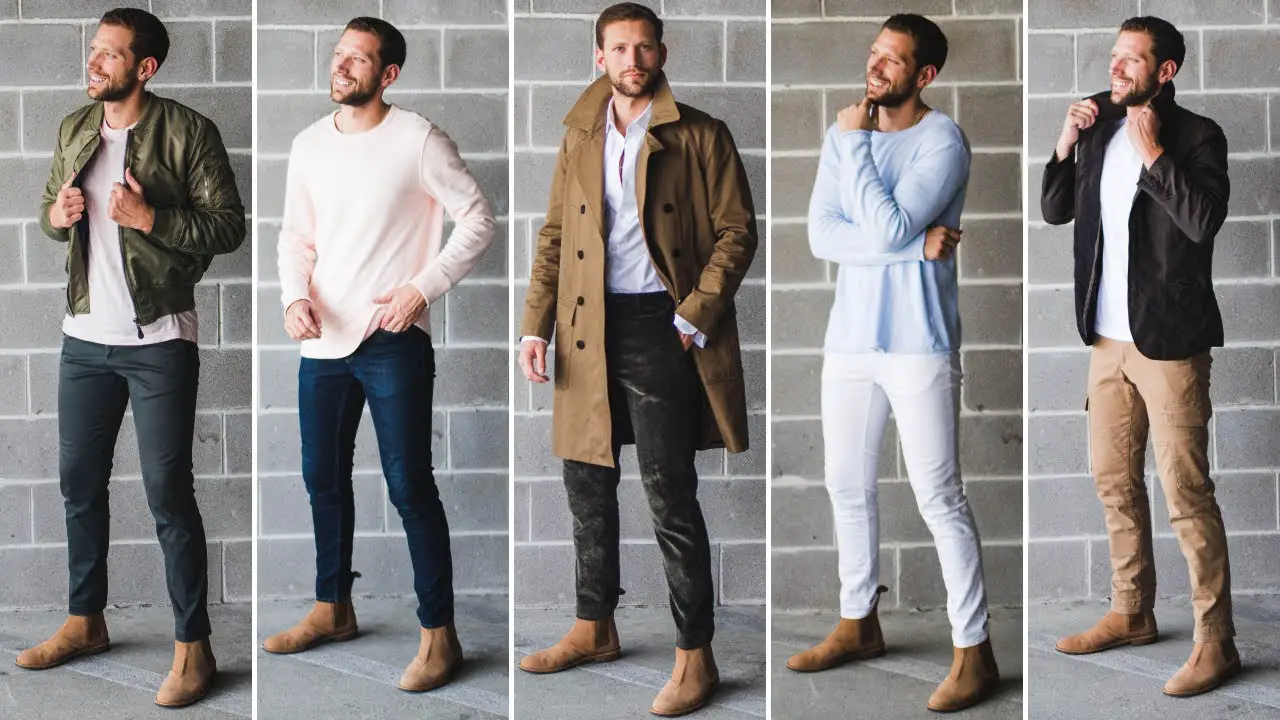 Some fashion shoe designers have also created a dressier Chelsea boot. These dressier boot models have the boot vamp and boot quarters made from a single piece of leather. Stitching is reduced to a minimum and the boots have a smoother appearance.
The classic Chelsea boot comes without decorations. These boots are plain, sleek ankle boots. The slip-on design implies a more casual style of footwear than traditional leather lace-ups with their dressier, polished appearance.
A pair of Chelsea boots will look equally at home when worn with with a leather bike jacket or with a nice business suit, thanks to the fact that they are produced in leather.
The Jodhpur Boot Look
These are a fashionable boot style for men. The reach to the ankles, feature a round toe shape accompanied by a low heel.
Originally, they used a buckle and strap for fastening. In more recent versions, the strap does not wind completely around the boot.
Both boot styles are ankle boots which most likely explains the confusion. There are some distinctions to be made. Jodhpur boots feature 
1.) They come with rounded toes. 
2.) They come with low heels.
3.) The vamp is sewn at the top of the quarter.
4.) They fasten with a buckle and strap that wraps around the ankle.
5.) The straps are made of two parts with each being attached to the boot vamp.
6.) The ankle buckle side is attached to the inboard boot side and wraps around. It is the opposite on the left boot.
7.) The free strap is attached to the outer ankle side and wraps entirely around.
8.) The vamp and quarters are produced using a single leather piece.
9.) At the back of the boot, Jodhpurs feature loops for the straps to pass through. 
A modernized version includes these characteristics:
• Straps do not wrap around the ankle completely.
• Strap sides are attached to opposite vamp sides.
• Buckles remain on the outer ankle.
• The free strap side will be longer than the buckle side.
• Free sides wrap at the boot rear to meet the buckle at the ankle.
Boots that do not have these specific defining characteristics are not to be considered Jodhpur boots.
When to Wear Chelsea Boots
Laceless with a plain toe, the Chelsea boot appeal is the minimalist design they boast. It is this sleek minimalism that allows their wearing with a semi-formal, less casual attire.
Chelsea boots look great with suits adding a refined and polished aggressivity to your sense of office style. They are fine for almost any fashion style except for formal black-tie dress.
More conservative colored Chelsea boots like black and brown go well when worn with suits. Socks are unimportant as they are not visible, so if you've run out of the right colored socks, not to worry. 
Suede Chelsea boots are produced although they imply a much more casual look as with chinos or jeans. They can be worn with casual pants and will afford a more polished look to a casual fashion style.
When to Wear Jodhpur Boots
While you can wear Jodhpurs when and where you want, these boots are a bit more intriguing and less plain than a Chelsea boot, automatically increasing their elegance quotient.
The offer a clean sleek look thanks to a continuous piece of leather extending from the toe to the top of the boot without stitching.
Their fashion aura comes from a hint of strap peeking from under trousers as you move, sit, and move some more. These boots look equally good and polished with a sport coat or a business suit.
They are striking when worn with jeans or chinos especially straight leg designs. Due to their sleekness, don't waste wearing your Jodhpurs with baggy trousers.
They won't be appreciated under the excess fabric, and never tuck pants into Jodhpurs. These boots were not designed for tucked in trousers. These are versatile boots with that refined extra "something" to distinguish you from the boot-wearing crowd.
In Conclusion: Chelsea Boots vs. Jodhpur Boots
Chelsea boots and Jodhpur boots do appear to resemble each other somewhat structurally and in design, but there are also some substantial differences.
They also were created in two completely different sets of circumstances historically and culturally. Even today they serve two distinct groups of customers. Of course, if your budget will allow it, a pair of each will offer you numerous style options.