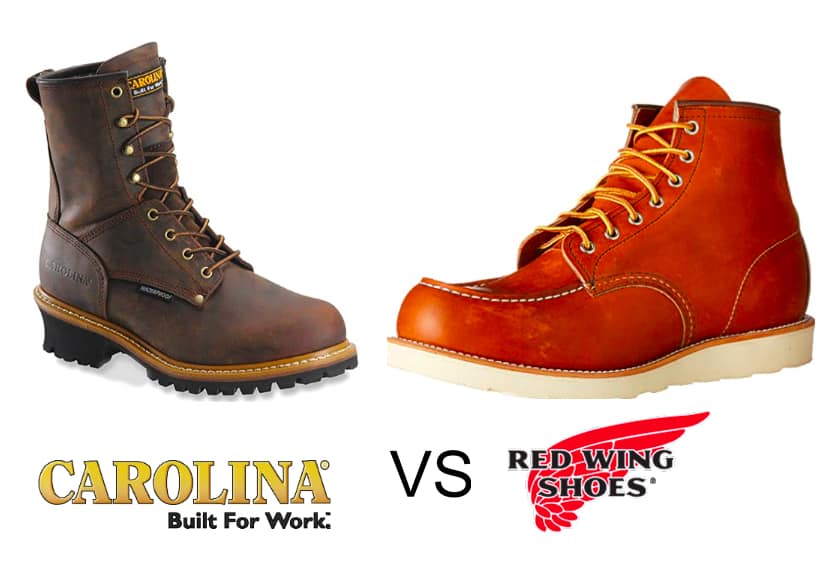 Carolina or Red Wing? Red Wing or Carolina?
Confused between the two?
Not able to decide which one should you get for you and your loved ones?
Well…
I am here to solve your confusion because today I am going to take you to a tour of the two boot companies and tell you which stands out the other on which grounds.
While Carolina boots are best known for their comfort, style, safety features and above all durability, Redwing surpasses them in providing better traction and material. However, Carolina boots surely win the game with the most essential features that are needed in work and that are better fit, better comfort, better safety and durability.
History of Carolina Work Boots
Founded in 1963 as a new segment of H.H Brown, the Carolina Shoe Company grew its business when the HH Brown Boot Company reached its epitome after manufacturing a cowboy boot with a safety toe in the 1970s.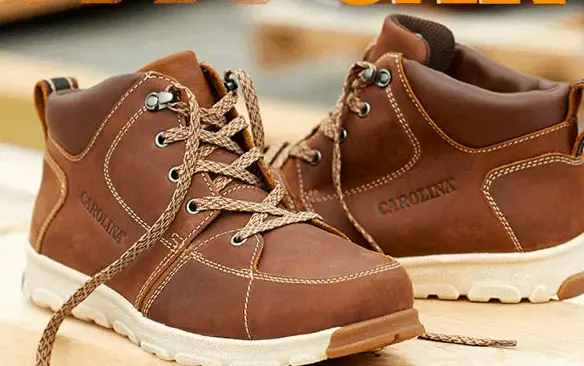 Gradually the Carolina Shoe Company obtained its own sales and managers and expanded their facilities and also relocated their own customer care centre to Martinsburg in 2016. 
Features of Carolina Boots
What makes Carolina Boots unique is their varied features. They try to make boots keeping in mind the requirements of every customer, their feet and toe shapes and sizes. 
Carolina Boots Toe Types:
They make 4 different types of toe boxes: steel toes, aluminum toes, composite toes and carbon composite fiber toes. 
Steel toes: These are the most common types of toes which are heavy and offer best protection against any kind of injury.
Aluminum toes: These toes are light weight and offers ample protection too.
Composite toes: These can be considered the best option when you don't want something as heavy as the steel toe, but don't want to compromise on protection.
Carbon composite fiber toes: These use a special weaving to provide protection. They are highly durable and have a low cap weight as well.
Safety features of Carolina Boots: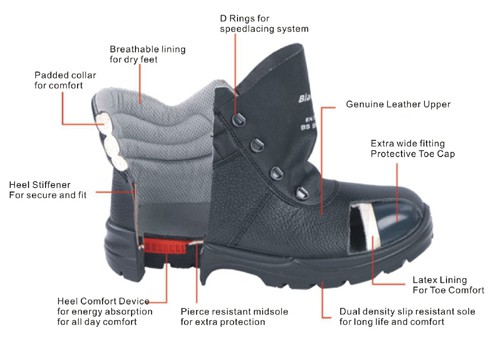 When it comes to safety, Carolina seems to impress us on every dimension:
Slip-resistant soles: The anti-slip soles offer high traction against any kind of slippery surfaces, be it oil, grease, ice or water. The Aerotrek compliments slip-resistance with clog-free design to provide utmost traction.
Thinsulate Insulation: The flame-felt lining uses KEVLAR-PARA-ARAMID and carbon fiber to resist heat and they are also insulated from cold as well.
Shock absorption: The electrical hazard protection shoes prevent shocks from electricity.
Impact absorption: The electrostatic dissipative boots help to absorb impact and thus prevent foot pain.
Waterproof: The special line of scubaliner shoes help to keep the feet dry. The textured Cambrelle fabric keeps the moisture out. You also get the option of GORE-TEX waterproof feature.
Internal Met Guards: These increase flexibility as well as comfort. They use asymmetrical shaped polyurethane alongside a plastic shield that allows the boot to perfectly fit to the shape of your feet.
Cushioning: The pillow cushion employs memory foam that adds an extra level of cushioning to the boots. The Poron performance and the Ortholite Deluxe are also a great advancement in terms of cushioning.
Lining: The Dri-Lex soft lining adds to the comfort.
History of Red Wing Work Boots
Founded by Charles H. Beckman in 1905, this American footwear company is based in Red Wing Minnesota. Within 10 years, the company started producing over 200,000 boots for the American soldiers in the warfare of World War II. 
Top 10 Best Red Wing Work Boots
Built in the USA with traditional construction techniques like- tanning, cutting, fitting, lasting, bottoming and shoe finishing, it transforms premium materials into supremely durable boots. 
Features of Red Wing Boots
Outsole: The Red Wing Boots are made with a rubber outsole or a combination of both rubber and leather.
Midsole: The harder the midsole, the longer are the break-in time and the life span. Therefore, the Red Wing Boots are made with a hard midsole.
Welt: The welt is the piece of leather round the edge of the sole to which the rest of the boot is attached to. The Red Wing Boots are made with Goodyear welt construction process that makes boots not only weather resistant but also allow them to be re-soled again and again.
Last: The shoe upper is always pulled over the last that gives it its shape. The Red Wing Boots use 8 different lasts that dates back to 1930s.
Cap toe: In this, an additional layer of leather forms a cap over the toe.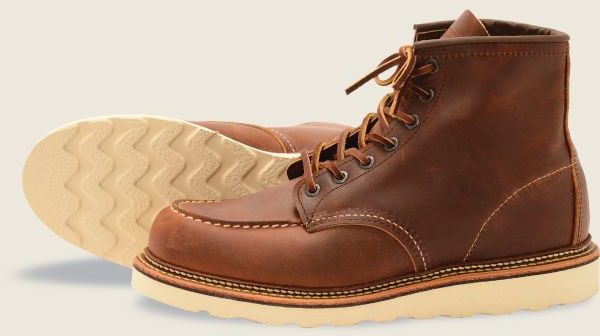 Moc toe: This is one of the unique styles of RED WING that is named after the moccasin style and shape which is created when the leather seams meet on the top of the toe.
VIBRAM outsoles: These maximum performance outsoles provide comfort, durability and functionality during heavy walk and play.
Lug sole: This is a classic rubber sole featuring thick rubber treads that provides great traction and weather protection.
Traction tred: The large white rubber wedge never mark factory floors and provides a generous cushioning for the feet.
Irish setter: These are geared towards hunters and provide insulation and cushioning.
Carolina vs Red Wing Boots Comparison
Quality
Quality refers to the type of material used to make the boots and the durability they provide. Before buying the boots, you must be very careful about the quality of the leather with which they are made.
Red wing: The boots are made of premium grade leather that are tanned and toned in different colors to meet your specific needs.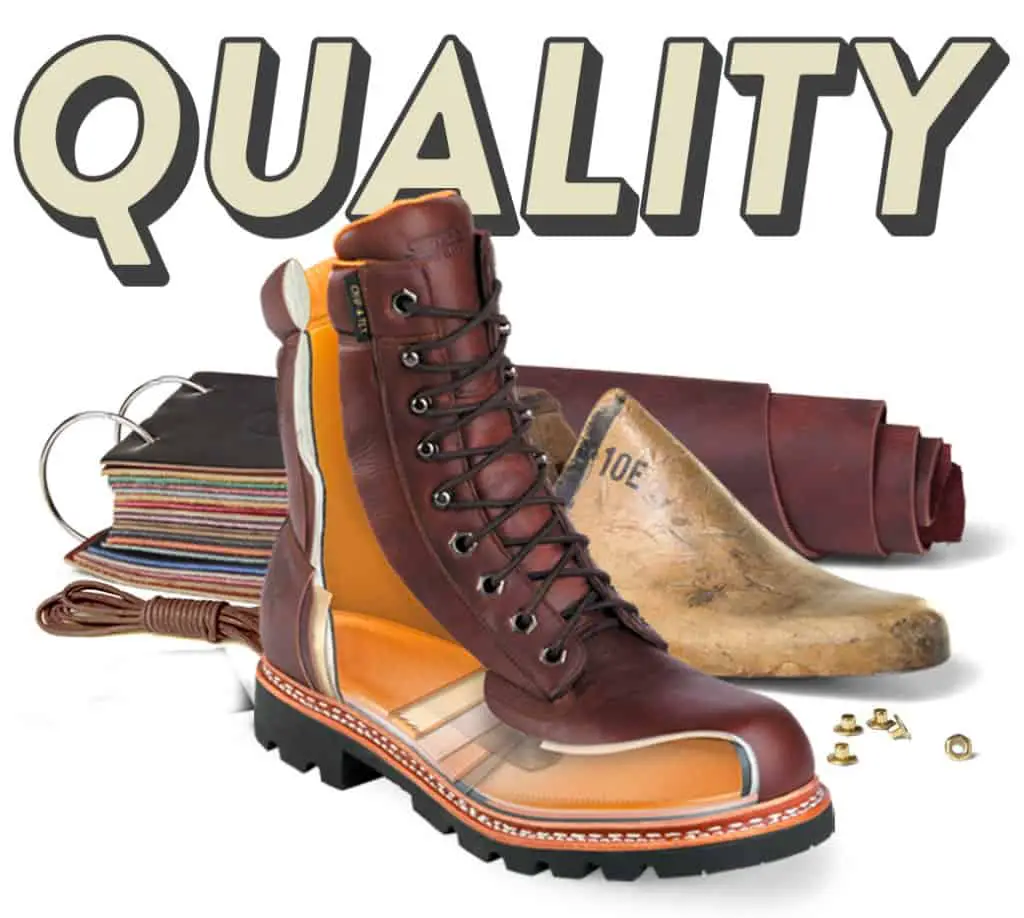 Carolina: When it comes to quality, the Carolina boots are all loaded with the best construction and soft and flexible materials to offer comfort and durability.
Style
Style refers to the look and shapes of the boots. Both the brands offer a lot of style for you to choose the best suited for you.
Red wing: Though they like to stick to the styles back in the 1950s, still they have modernized recently in their style of boots to offer you more advanced designs and multi-functionality. The most unique one in style are the cowboy boots.
Carolina: The Carolina offer much more variety when it comes to style than the Red wing boots. The Carolina boot company focuses on individual needs and demands of customers while making each boot. So, you get a lot more options in style here.
Safety Features
Safety features are one of the most looked into features when you work in hazardous environments. Safety features include the toe and the features on the sides of the boots. 
Red wing: They generally tend to stick to the steel toes for safety measures and protection. This makes the boots perfect for those in the logging industries than the electrical sections.
Carolina: None can beat Carolina when it comes to safety features. They offer safety against heat cold, electricity and impact.
Carolina and Red Wing boots Comparison Table
Brand

 

Red wing boots
Carolina boots
Comfort

 

The midsole and arch support adds support to the feet and the cushioning is good too.
The high-tech cushioning systems are its unique features.
Outsole

 

Vibram Mini-lug or Cork
Goodyear weather adapt outsole, workflex outsole, vibram
Insole

 

 

Tanned Leather

 

Pillow cushion, pillow cushion 2, poron performance cushioning
Welt

 

Goodyear welt construction
Goodyear welt construction, opanka construction
Safety features
Less

 

More

 

Arch support
Yes

 

Yes

 

Waterproof

 

Yes

 

Yes

 

Slip-resistance
Yes

 

Yes

 

Electrical hazard protection

 

Yes

 

Yes

 

Fit

 

Slightly narrower

 

Perfect

 

Repairable

 

Yes

 

Yes

 

Customizable

 

No

 

Yes

 
Best Carolina and Redwing work boot Review
Carolina Boots Men Waterproof Insulated Steel Toe Boots CA5821
Prices pulled from Amazon Product Advertising API on:
Product prices and availability are accurate as of the date/time indicated and are subject to change. Any price and availability information displayed on [relevant Amazon Site(s), as applicable] at the time of purchase will apply to the purchase of this product.
Build quality: These logger boots by Carolina are made of 100% leather and the copper colour gives the boots an elegant yet stylish look.
The 8" shaft not only looks classy but provides stability too. These 8 eyelet boots ensures that you get a proper fit. The stitching is sturdy too.
Comfort: The 8" steel shanks provide stability and comfort while the gusseted tongue gives cushioning to the uppers of the feet. The insoles are cushioned as well. The 600 gram thinsulate insulation keeps the feet warm in cold weather.
Protection: The lug sole offers great traction in uneven terrains and are slip-resistant too so you can wear them in the snow as well. The waterproof membrane keeps water away and your feet dry all day long.
The best thing is that the steel toe caps in these boots are ASTM rated which gives the assurance that your toes would be safe from any injuries.
Check Price and Reviews on Amazon
---
Red Wing Heritage Men's Blacksmith Vibram Boot
Red Wing Heritage Men's Blacksmith Work Boot
Leather ankle boot featuring classic round toe styling with triple stitched quality and Goodyear welt construction

Style No. 3343,Shank: Steel

Vibram 430 Mini-lug outsole

buy Red Wing Heritage footwear 1/2 size smaller than their normal size
Prices pulled from Amazon Product Advertising API on:
Product prices and availability are accurate as of the date/time indicated and are subject to change. Any price and availability information displayed on [relevant Amazon Site(s), as applicable] at the time of purchase will apply to the purchase of this product.
Build quality: These Blacksmith boots from Redwing are made of 100% leather with 7 eyelets to lace up the boots in order to give you a perfect fit. The copper rough and tough look of these boots is something to fall for.
The classic round toe gives you a classy look. Also, the triple stitched Goodyear Welt Construction assures you of the durability of the boots.
Comfort: The steel shanks of these boots give you the much needed stability and comfort. The cushioning is comfortable too.
The extra height of the heel area gives your heel a support and lets you move pain free throughout the day.
Protection: The Vibram 450 mini-lug sole not only provides great traction but also prevents slips and falls.
The six inch height of the boots keeps dirt and snow away which makes it easy to maintain these boots even after getting them dirty at work.
Check Price and Reviews on Amazon
---
Final words:
The comparison clearly shows that Carolina boots win the game in every aspect ranging from style to comfort to safety features to durability. 
But you obviously cannot ignore the Red Wing boots when it comes to providing traction in terms of hiking and also the quality of leather that they use.
My choice is therefore the Carolina boots.
What's yours?
Do let me know in the comment section below…
Which one do you prefer and why?
Related: Red Wing Vs Wolverine
Till then…
Take care…
And…
Keep walking!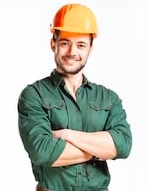 I have 12+ years of experience in construction, inspections, handy work, and currently working as a Construction Site Manager. In today's day we spent a significant part of our time at workplace and a right work gear can have significant impact not only on your safety but also work quality.