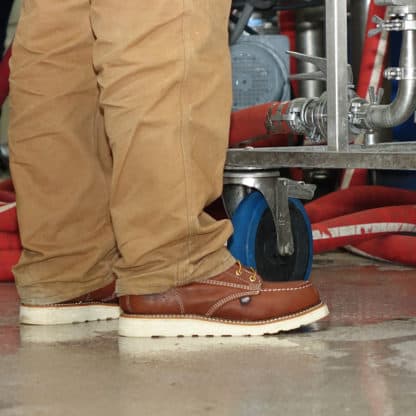 Do you work in construction sites?
OR
Are you an iron worker?
Or do you work in the fields?
Well in all cases, wedge sole work boots will come to your feet's rescue.
What? Don't know what a wedge sole work boot is or what are its benefits?
You really are missing something very crucial for your feet.
Well…
Today in this article, I am going to tell you all about wedge sole work boots and their benefits and why should you get one immediately.
What are Wedge Sole Work Boots?
Unaware of what a wedge sole work boot is?
Okay! I am going to tell you all about it…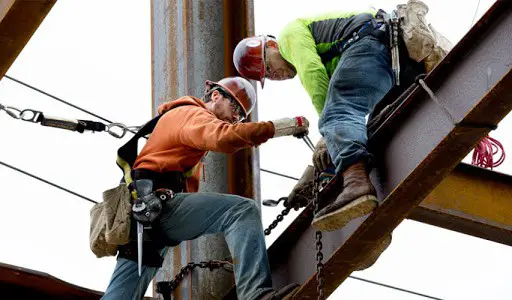 The wedge sole work boots are especially designed for workers who work in iron sites, construction sites and have to stand all day long on flat and hard surfaces. The wedge sole work boots, just as the name suggests, have wedge shaped cushioning, which is slightly raised at the heels.
The outsoles are very durable too with great traction against wet and slippery surface such as water and oil. The soles of these boots are made of highly durable Goodyear Welt Construction which adds to the comfort of these boots.
Special Features of Wedge Sole Boots:
The wedge sole boots come with some special safety features which add to their uniqueness such as:
√ Steel shank for added support
√ Steel toes for better protection
√ Electrical hazard protection
√ Insoles are built with a waterproofing cushioning
√ Insulation
√ Supportive fit
8 Benefits of Wedge Sole Work Boots
Definitely, these outstanding boots ought to have great benefits especially for the iron workers and workers of the construction, asphalt paving and wood cutters as well. 
Let's have a look on some of them:
1.) Waterproof Insoles: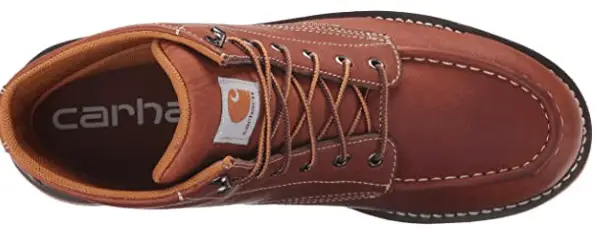 The insoles are built with waterproof cushioning which enables you to work in wet conditions all day long without getting your feet wet.
2.) Insulation:
Insulation means it keeps your feet warm in cold weather and cool in hot weather. This feature best suits for workers working in severe cold conditions.
3.) Strong and Tough built:
These shoes go through rigorous testing to test the durability and toughness of the boots. They have surpassed all weather conditions test to be able to provide the best protection all year round.
4.) Choice of Weight and sizes: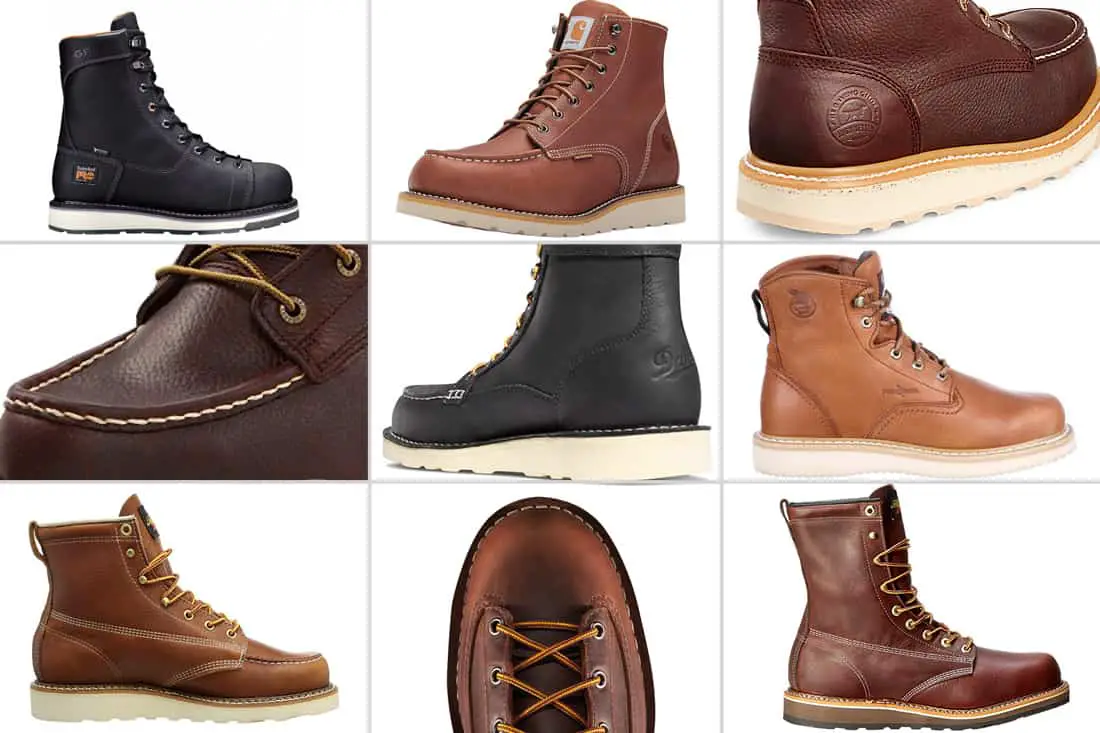 You get a variety of options when it comes to the weight and size of the boots. So, people with all foot shapes and sizes can find their perfect fit among these boots. But due to the great built and built-in safety features, these boots tend be heavy as compared to the normal boots. But this only helps to endure the toughest environmental condition all day long.
The good thing is that, you get choices in the weight of the boots. So, go for the lightest ones if you can't bear load in your feet.
5.) Safety Features of the Boots:
As is said earlier, these boots come with a wide range of safety features. They are actually the pioneers in the genre of the safety features. The safety features that they provide are: they come with a steel shank for better support, the insoles are waterproofed, and the outsoles provide traction against slippery surfaces, insulation against heat and cold, electrical hazard protection, and supportive fit. All these features make these wedge sole boots one of its kind.
6.) No accumulation of Dirt: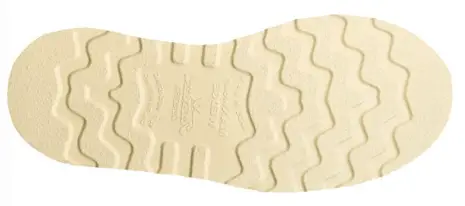 One of the main reasons that these wedge sole work boots are so popular among the farmers is that the soles are so designed that it resists the accumulation of dirt and pebbles while walking on muddy or stone beds. Actually these boots are completely closed off and hence, there is no chance of the dirt or pebbles to get in the boots. Even, the dirt or mud doesn't get accumulated over the boots. Hence, they are easy to maintain and clean too.
7.) Prevents Pain:
Another unique features of these boots is that they are capable of the distributing the weight of the body evenly on the soles therefore, preventing the strain on a particular part of the feet and hence pain from it. Even, there is no issue of balance with these boots. You can walk around freely in them with great comfort. The comfort also comes from the cushioned insoles and EVA insoles. 
Actually, it is the wedge shape of the insoles that leads to the equal distribution of pressure all over the feet thus preventing any strain or pain. So, with the perfect cushioning and support you can walk with ease in these boots all day long.
8.) They are very Versatile: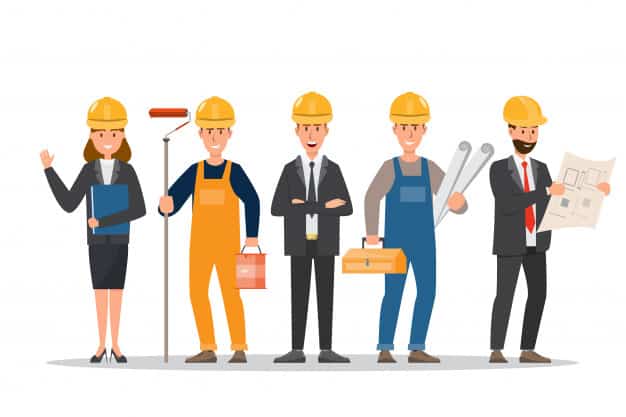 The best part is these shoes suit all types of workers: the construction workers can walk in ease in it because of the tough built and flat insoles that provides comfort and protection all day long, the iron workers are safe in it because the design of the shoes keep it away from getting trapped in between the iron beams, the field workers find it fascinating because the shoes don't accumulate dirt and grim in the soles, the carpenters are safe in it as the steel toes and the tough built protect their toes from falling or sharp objects.
Before we say Good Bye:
The best thing about these wedge sole work boots is that they provide the same features and built over different brands. 
You just need to go through the safety features in the particular boot you intend to buy before making the selection so that you enjoy the best benefits of these boots.
Like, if you are construction worker, go for the steel toe and waterproofing feature.
If you are an iron worker, go for the tough built and electrical hazard protection feature.
If you are a field worker look for the feature that prevents the accumulation of dirt in the boots.
Note: Still Confused? Check out comparison of wedge sole vs heel work boots to make decision.
That's all folks for today!
We will be back soon with another exciting article!
Till then…
Stay safe…
And…
Keep walking!