The flannel shirt became the classic symbol of the rough American man according to the traditions. It was associated with professions such as chopping woods, building fires, farming where tough work was required.
And every profession requires a certain set of clothes (uniform) that are appropriate for the workplace and surroundings. Wearing the right clothes for work not only distinguishes your industry, but it also protects you from things that could harm you or cause discomfort at work. 
Farmers, too, have a set of clothes that is intimately associated with their work. Shirts, hats, proper footwear and of course, loads of sunscreen. 
They risk getting dung on their clothes, slipping, tripping, falling, and even developing skin cancer if they don't wear correct uniforms.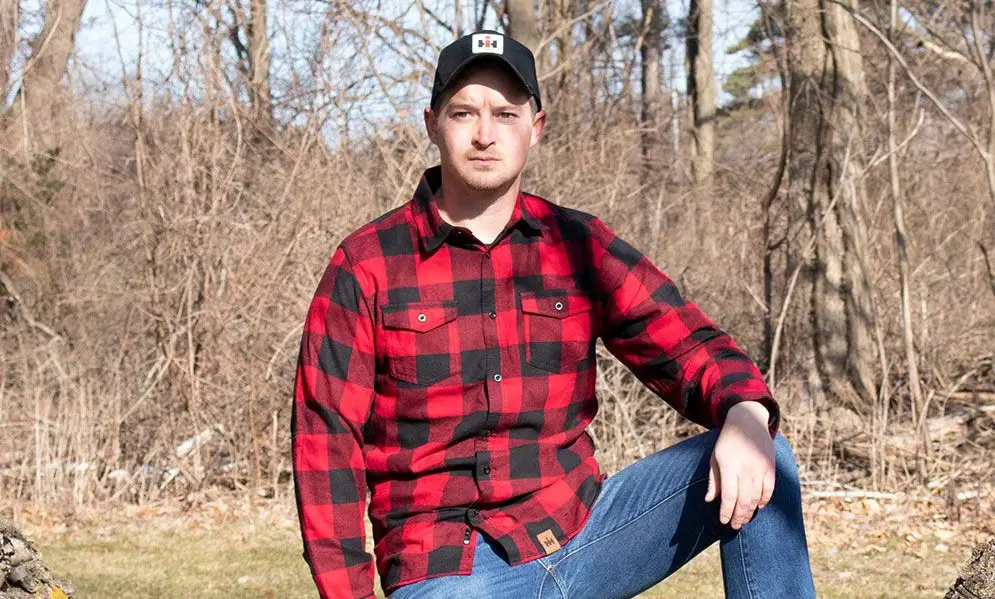 Flannel shirts are preferred by farmers because they are ideal for layering in the cold. If it gets too hot, it can also be unbuttoned. Flannel shirts are usually loose-fitting and don't limit movement. This helps to explain why farmers prefer shirts to t-shirts and other types of clothing. Flannel shirts are also ideal for messy jobs because they are so easy to clean.
As we know farming is a tough job as it requires long hours of hard labor, therefore the choice of clothing must provide comfort and safety. 
Reasons why flannel shirts are ideal for farmers
1.) They're soft and it doesn't irritate the skin:
Flannel shirts are popular because they are soft, cosy, and warm. The soft fibres, which are mainly made of wool or cotton, the loose weave that are usually plain or twill, and the napped texture all contribute to the softness.
No one wants to wear stiff, itchy, or uncomfortable clothing, which is why flannel shirts are popular among the farmers. 
2.) It keeps you warm:
Flannel shirts have a great heat retention capability, and the brushed quality provides a comparable warmth impact.
The heat that your body produces is constantly escaping, but the elevated strands of a flannel shirt capture that heat and hold it closer to your body making them ideal for farmers who work outdoors in the cold during harsh winters. 
3.) They are durable:
Since farming requires hard and rough work, flannel shirts are often constructed of soft cotton, wool, or synthetic fabrics and have a thicker weave than other shirts, making them more durable.
As a result, you can rest comfortable that flannel is a smart investment, especially considering how affordable it is.
4.) They have moisture wicking qualities:
As we are aware farmers have to be outdoors most of the time, therefore they require shirts that not only keep them warm, but also something that doesn't let sweat accumulate on their body. 
Moisture-wicking is a key characteristic of this fabric. Flannel fabric is breathable due to its loose weave, thus it won't absorb moisture but will drain it away instead. 
Apart from that, high-quality flannel is usually made of wool, a natural fabric noted for its moisture-wicking qualities.
5.) Flannel shirts made of wool are anti-bacterial:
Sweat and dirt are something a farmer cannot ignore while working. Accumulation of sweat can lead to rashes and various fungal infections on your body.
Wool is antibacterial by nature, thanks to the lanolin wax found in its fibres, which destroys germs it comes into contact with.
This, combined with wool's ability to control moisture, creates a hostile environment for bacteria that cause infections and odors. 
6.) They require minimum care and maintenance:
Farming is a busy profession, and most flannel shirts are composed of a cotton blend, making them simple to care for with regular washing.
Your flannel shirts don't need to be dry cleaned; a simple wash and dry will keep them soft and pleasant for a long time. It also doesn't wrinkle easily, so you don't have to worry about your flannel shirts needing particular care.
Since we have already discussed the advantages flannel shirts have to offer, let's talk about things that you have to look out for:
1.) Flannel shirts made of pure cotton tend to shrink slightly. However, this is not the case with flannel shirts made of wool or cotton blended with other fabric. (Do Moisture-Wicking Shirts Shrink?)
2.) Flannel shirts have a tendency to pill over time, this happens because of the friction with other fabrics and the way you wash them. But don't worry, in this article, we'll provide you with tips on how you can avoid that. 
3.) Sometimes, the color of the flannel shirt tends to run or bleed. 
4.) Flannel shirts can feel too hot sometimes during extreme summers. 
Here we provide you with some buying guidelines for flannel shirts-
1.) Don't compromise on quality- Though it's true you may save a few dollars by purchasing a low quality flannel shirt, it will cost you more in the long run. Flannels of lower quality are comparatively thin, weaker, and do not last. It also tends to pill more
2.) Choose your flannel type- There are various types of flannel available, from cotton, to wool and synthetic fabrics for different purposes. 
​3.) Choose according to your purpose- This will determine which type of flannel is ideal for you. If you're a farmer, you would want a flannel shirt with moisture wicking qualities.
It also depends on your budget, if you want something temporary, then you can save a few dollars and go for something low quality. 
4.) Touch and feel the texture- Flannel shirts of cheap quality are not as soft and comfortable. It may irritate your skin as the fabric might be scratchy. 
Recommended flannel shirts for you
1.) Pendleton Long Sleeve Flannel Shirt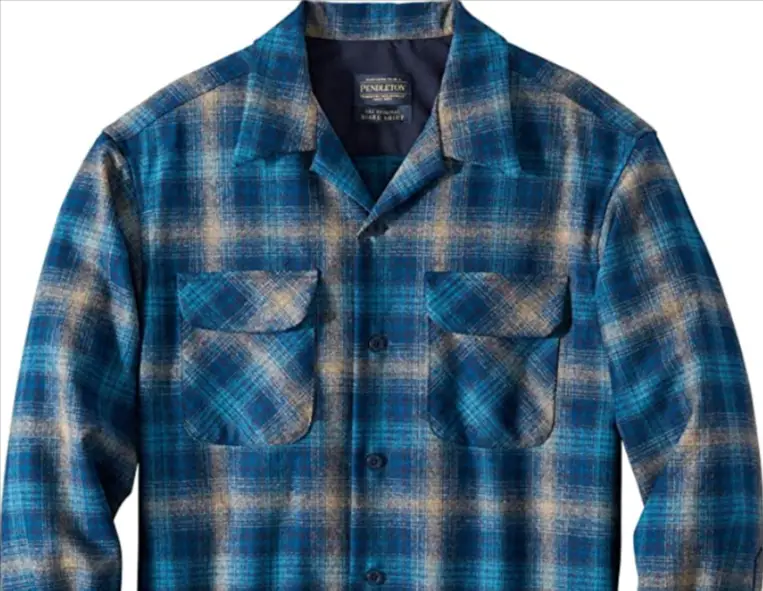 This shirt is ideal for anyone who works outdoors for long hours as it is comfortable. Made of 100% wool, it is water-resistant, stain-resistant and keeps you away from odor. 
2.) ExOfficio Flannel Shirt
Prices pulled from the Amazon Product Advertising API on:
Product prices and availability are accurate as of the date/time indicated and are subject to change. Any price and availability information displayed on [relevant Amazon Site(s), as applicable] at the time of purchase will apply to the purchase of this product.
The moisture-wicking fabric in this soft shirt is ideal for outdoor adventures since it wicks sweat away from your skin, keeping you dry throughout your activity. It also traps your body heat for quick-drying warmth without bulking up your appearance. 
3.) Dubinik Flannel Shirts
Dubinik Flannel Shirts for Men Long Sleeve Button Down
Long-sleeve regular fit shirts were true to US sizing.

Made of high quality brushed flannel, which is soft, comfortable, warm, as well as lightweight and breathable.

Long sleeve classic flannels shirts feature stylish plaid design and a utility pocket on the chest.

Machine washable / handwash, Low iron if necessary. Recommended tumble dry on low heat.
Prices pulled from the Amazon Product Advertising API on:
Product prices and availability are accurate as of the date/time indicated and are subject to change. Any price and availability information displayed on [relevant Amazon Site(s), as applicable] at the time of purchase will apply to the purchase of this product.
This shirt is made with 100% cotton that makes it breathable and light, ideal for summers. They have been pre-shrunk during their manufacturing so that you can get an accurate size. 
Tips to remove pills from your flannel shirt
→ Use the mild cycle in the washing to wash your flannel shirts. Your shirt will be protected from friction thanks to the reduced agitation and shorter wash cycle. 
→ It is advisable to wash your flannel shirts in cold water. 
→ Alternatively, hand washing is a gentler option. 
→ Turn your flannel shirt inside out before washing it by hand or in the washing machine. This protects the surface from abrasion caused by other fabrics, zippers, and buttons.
→ When your shirts are being washed, add vinegar to your cold water rinse cycle in order to avoid pilling.
→ Avoid using harsh detergents on flannel since they might weaken the fibres, causing them to break and pill. Choose a mild washing detergent that has the cellulase enzyme. It will help break down pills from your flannel shirt. 
→ You can additionally use a fabric conditioner/softener, that will coat the flannel fabric and cause lesser abrasion.
→ If possible, try air drying your flannel shirts. But if you are going to use your dryer, use the delicate, low heat option.
Additionally, you can remove pills from your flannel shirts by the following way:
Shave the pills from the surface of the garment with a fabric comb or a battery-operated pill and fuzz remover. These will draw the tangled strands away from the fabric's surface. 
You can check out this fabric comb by Comfy Clothiers. The comb is made of cedarwood and is super gentle- 
Prices pulled from the Amazon Product Advertising API on:
Product prices and availability are accurate as of the date/time indicated and are subject to change. Any price and availability information displayed on [relevant Amazon Site(s), as applicable] at the time of purchase will apply to the purchase of this product.
You can either shave the fabric surface with a safety razor or draw the cloth stretched over a curved surface and gently cut off the pills with small, sharp scissors. Make sure you don't cut or rip your shirt in the process.
Conclusion
Flannel shirts are a soft, snug option for long-lasting comfort. They're absorbent and breathable, and they may endure a long period with little maintenance. 
However, they shrink, bleed colour, and pill. All of these problems can be avoided by washing in cool or lukewarm water with a half cup of vinegar and a little detergent.
With proper care and precautions, your flannel shorts can provide you with some great benefits at affordable prices.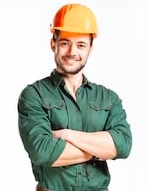 I have 12+ years of experience in construction, inspections, handy work, and currently working as a Construction Site Manager. In today's day we spent a significant part of our time at workplace and a right work gear can have significant impact not only on your safety but also work quality.