Having a tough work boot for the job can be incredibly appealing and safe, but do not forget that even an expensive pair of boots made of high quality material needs repair to increase their durability and life.
A pair of boots can cost from $200 to $500 depending on how much you can spend on them. If a single boot also gets damaged, the standard of the shoes deteriorated.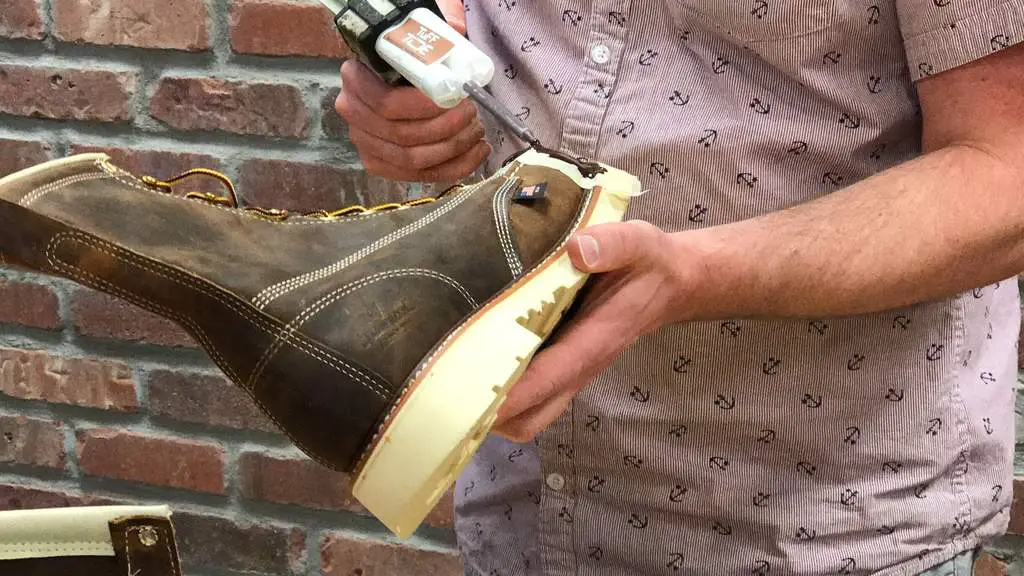 Repairing boots on a basic level and on the spot delivery will cost $80 to $120. That is why you should try to repair boots instead of buying one. Your boots will look new and no one will ever notice they were damaged or scratched before.
Continue reading below to get acknowledged about repairing of boots. How much it will cost to build a customized pair of boots, what you should check while repairing boots, and general information about your boots.
What will be the cost of repairing a pair of boots?
We will reveal the price of every aspect of the boots. From part till labor cost we will tell everything which involves in for repairing boots. Remember, this price varies from brand to brand because a unique brand's boot parts are different.
If you're giving a basic repair to expensive boots, then they will look a little different but a normal dirt environment and people who are not footwear geeks would not notice it at all. Let's check different parts of boots and how much they cost in the current market.
We are giving an idea of the services given below as per the average standard price for cobblers, including boot polish and upper clean-ups. The average cost of repairing boots is $100 to $150 in the US market
Cost to Repair Boot Heels 
Heels of boots will cost around $25 to $30.
Depending on what kind of material you choose for your boots. A low-quality level wooden heels will cost the least for you. These heels are not suitable for expensive shoes since they are not made for them. These heels are not that tough and can break again. It is better not to choose such low-quality.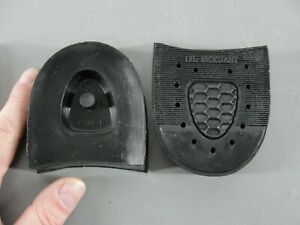 Rubber heels are the best choice for an average person with less price but a great lifespan. You can choose rubber shoes because they are just two-piece heels with two rubbers fix with a wood between them and they last long.
Leather heels are the most expensive in the category to choose because of their styles and toughness. There are varieties of leather when choosing one. You can take suggestions from a cobbler for which leather to select.
See also: How to fix boot heel
---
Cost to Replace New Soles
Soles under your Boots will cost you $30 to $35
Soles are the most important part of boots as your life depends on them. You should avoid low-quality soles along with slippery soles.
Avoid plastic soles as their grip get polished because of excess use.
Always choose leather soles of boots because they are convenient and will cost more but they are worth the price.
Vibram Soles
Vibram Soles over your normal soles will cost $30 to $45
This soles is an additional layer of soles which will give a forceful grip to your boots. Vibram soles are of different styles and model.
---
Cost to Replace Toe Taps
The maximum cost of Toe Taps are $25
Toe taps are mostly used if your boots are made from leather. Toe taps are necessary because they will protect the leather present in front where your toes are. You can consider a rubber toe-tap to be good for leather shoes.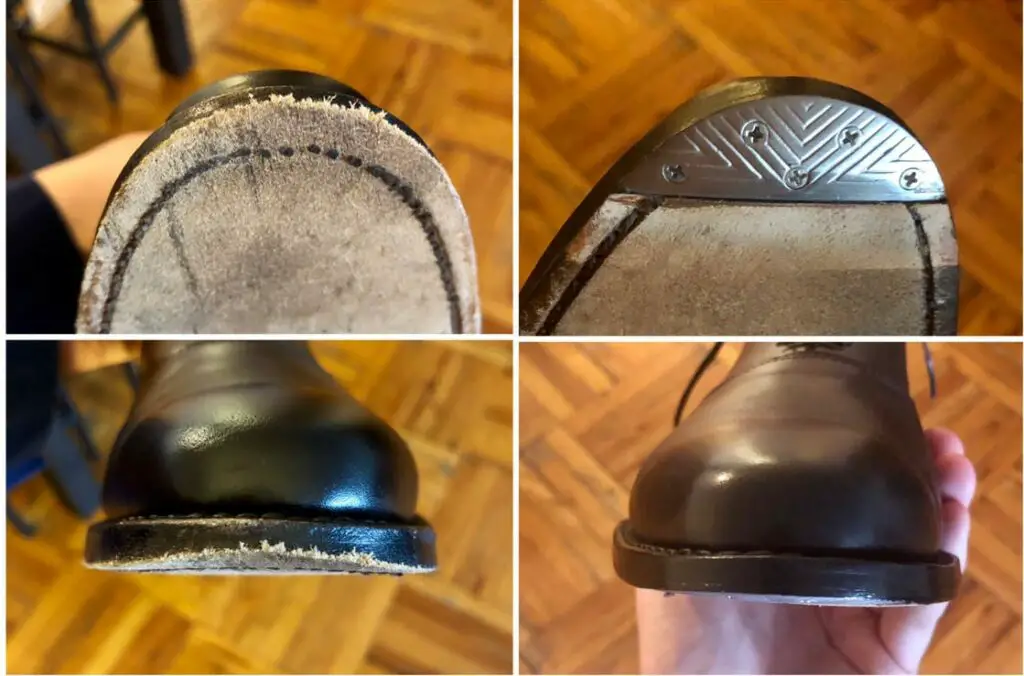 If you want more advanced and better toe taps, then you can install metal toe taps. They will expand the life of the front part of your boots by more extent.
---
Cost to Replace Leather insoles
Insoles to protect your leg from infection costs $25 to $35
Insoles are placed inside your boots for better comfort and warmness.
Remember, these insoles handle the smell of your boots. It is better to choose high-quality leather insoles for no smell.
Low-quality insoles can cause rashes and infections to your leg. So always opt for the best quality for insole and which will be comfortable and better according to your own choice.
---
Heel liners
Comfortable heel liner will cost $30
Heel liners are the piece of leather which places in the boot where your heel rests.
Heel liners are customizing parts because you can use them for proper fitting of shoes. So there size varies from person to person.
Avoid plastic liners because they are not worth buying and will get removed from your footwear after some time.
You can pick up the leather heel liners as they are comfortable and fit according to your Leg's size.
---
Conditioning And Cleaning
A new-look leather cleaning cost around $20
This is the part of the process where your boots will look brand new. Conditioning will add a new bright soul to your choice.
Firstly cleaning will remove all dirt and spots from your boots and conditioning will give a new shine look. Distinct types of oils, pastes, and lotions can be applied to your boots. These will lead to removable of Dullness and scratches.
---
Stretching And Vamping
Adjust your boots for $20
Stretching is reshaping your boot's shape. By width stretching, the shape of your boot changes according to the person choice.
By heating solid part gets a little loose and then they are re-adjusted. Vamping is done by a machine, by vamping frontal portion of the boot can be shaped as you want. Both applications are important when you are repairing boots.
---
Waterproofing
Waterproof your boots for only 5$
Waterproofing does not cost much and is necessary too. Leather shoes get damaged without waterproofing. Boots will lose their grip if you do not do proper waterproofing. Also, it is easier to clean waterproof boots than normal non-proof boots.
A coating of polyurethane or another chemical on boots is applied to provide them waterproofing.
---
Scotchgard
Boot leather protects will cost only 5$
You should apply Scotchgard on boots when you renovate them. Scotchgard protects your boots from dirt and other particles. You should not apply Scotchgard on your own as it is a crucial process that may damage your shoes.
Note- Do not opt for Scotchgard boots if it is mentioned on your boots.
So these were the parts of boots you can replace. In most cases, you won't need all parts of the boots. But Scotchgard, waterproofing, vamping, and width stretching are important for old shoes. You can change other parts of boots on own will.
See also: How to Repair Tear in Work Boots?
Let's have a look at the prepared Table For Better Understanding.
| | | |
| --- | --- | --- |
| Type | Repair Included | Cost |
| BASIC | Waterproofing, Scotchgard, Vamping, width change, New soles, and toe taps | $80 to $120 |
| STANDARD | Waterproofing, Scotchgard, Vamping, Width change, New soles, Toe taps, New heels,  Cleaning and Conditioning. | $120 to $150 |
| LUXURY | Waterproofing, Scotchgard, Vamping, Width change, New soles of high quality, Leather-metal Toe taps, New heels of a specific brand, Vibram soles, Cleaning, and Conditioning, leather heel liner, leather insoles. | $150 to $200 |
| CUSTOM | Any of the above service of their own choice | $100 to $150 |
Which Cobbler To Choose?
Remember the difference between cobbler and cordwainer, cordwainer makes and sells boots, and a cobbler repairs and customize boots. It is better to choose cobbler because they have experience in fixing boots rather than making them. This will make a difference.
Choose a cobbler, you know, or choose a cobbler who is recognized because of his work.
Well, a general cobbler will charge you $30 for his services and an experienced cobbler will charge around $50 for his services. They have different prices because their work quality is different which increases with experience.
If the cobbler is not sure whether he could repair it or not, then you should take his service. If the cobbler looks confident, then try to fix a deal with a better price.
If you don't want to spend $50 to $100 to repair your boot. Check out the best budget boots option available in the market.
What You Should Check After Repairing Boots
They should use original material while repairing your boots. Check whether the cobbler has used the original material or he has fixed it with a duplicate one.
Ask the Company whether the parts of your boots are original by e-mailing them a picture of your boot with specifications. They will surely tell you whether they are genuine or not.
Mistakes can do damage, you can ask for a discount or maybe a full refund for damaging your boots. Another option is to just ask for free repair, this option would be kind than the first option.
Wear them like they are new, imagine you're wearing those boots for the first time, and check if any adjustments is needed. If you ask for more loose or tight adjustments then those boots won't last long enough.