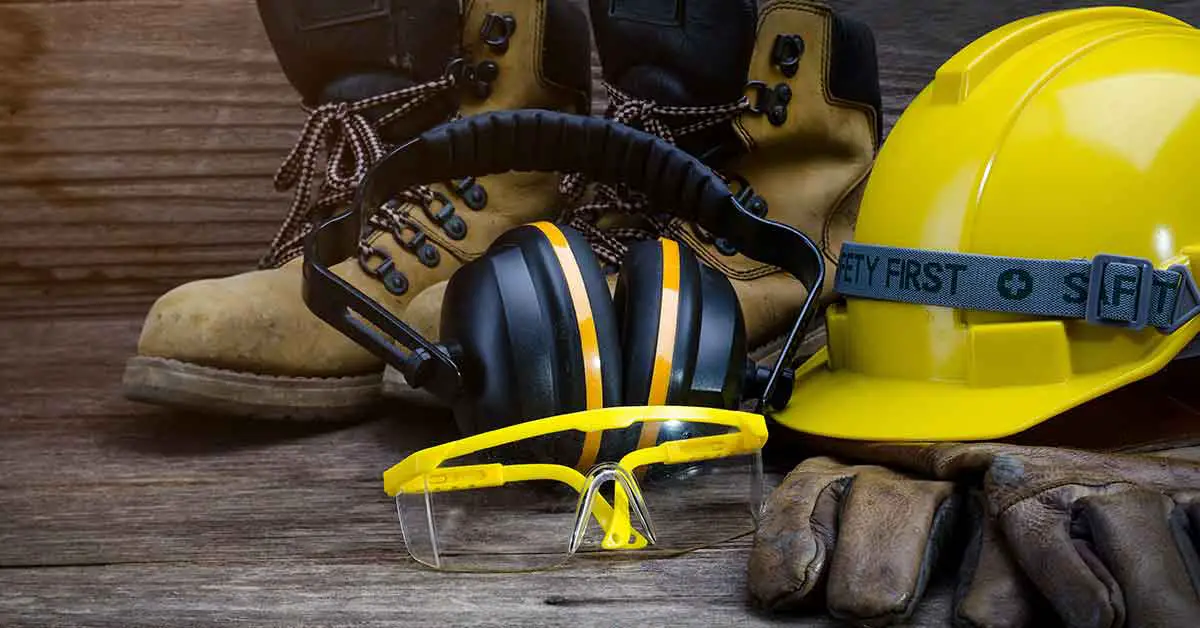 Starting from working with heavy machineries to carrying heavy loads to working at heights to working with temporary structures, construction sites pose a serious threat of accidents and injuries to the workers!
Therefore, workplace laws in the US impose strict laws on wearing protective equipments for the workers while working at the construction sites. The laws are put forth by the Health and Safety Executive and the laws should be backed up by the approved attire of each site.
There are particular personal protective equipments designed for each body part like the head, the skin, the hands, the feet, the eyes, etc.
And today in this article I am going to tell you in details about all the clothing and accessories that you need to wear as a construction worker for your personal safety.
For example, there are construction boots, safety glasses, high visibility vests, hard hats, etc. that are required to be worn in the construction sites for saving you from injuries ad hazards.
So, let's get started!
Personal protective equipments which you are required to wear as a construction worker
1.) For Head protection:
Construction site involves carrying of heavy loads with the help of machineries or by the workers. In severe cases it might happen that your head might hit on any such machinery that might hover over your head or it might be that any load would fall on your head causing injuries to your head. Therefore, it is specified by law to wear a hard hat for your head protection while you are at the construction site.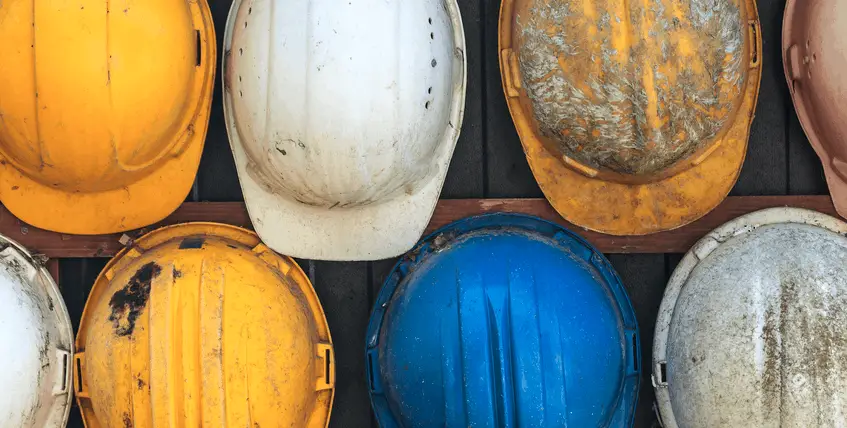 But not all works in the construction site would require the wearing of the same hard hat. Yes, hard hats are differentiated according to their color codes wherein each color stands for a particular job. So, you need to read the regulation of your work site and decide which color hard hat should you buy as per your job in the site.
2.) For protecting the Eyes: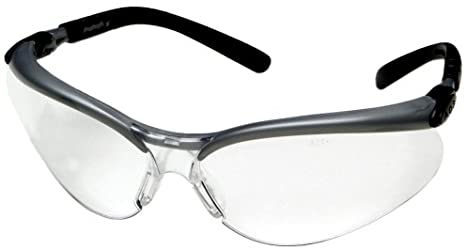 There is also danger posed to the eyes in the construction site from the sparks of welding or the dust from the sand and cement. Therefore, it is recommended to wear safety glasses to protect your eyes from the harmful particles generated in the construction sites.
3.) For protecting the Hands:
For protecting your hands from cuts and scratches in the construction site, like while working with sharp objects, while carrying heavy loads, while working with cement, while cutting stones, while laying bricks, while putting the iron structures, etc. you should always wear safety gloves.
Safety gloves help to save your hands from chemicals, burns, cuts, and provide good grip for holding equipments. There are wide ranges of safety gloves to select from according to your work type like heat resistant gloves, thermal gloves, anti-vibration gloves, rigger gloves, grip gloves, etc.
Check out the video on top work gloves for construction work.
Top 10 Best Gloves for Construction Workers
4.) For protecting the Body:
There are a number of different apparels for protecting your body in diverse situations. Let's see what they are:
For keeping you warm:
To save you from the cold in winters, there are thermal jackets and hoodies available. They have insulating layers of fleece which keep the outside cold from entering your body thus keeping you warm in the chilling winters.
Check out the video of top winter jackets for construction worker
Top 10 Best Winter Jackets for Construction Workers
For saving you from accidents:
A number of accidents have been recorded in the construction site due to hit by a vehicle. This generally happens when the worker is working in the roadside and is not visible to the advancing vehicle.
Top 10 Safety Vest For Construction For Men And Women
Therefore, it becomes very essential to be seen from afar so that the driver knows that someone is standing at a distance. High visibility vests and jackets are made for this purpose. They are made of retro-reflective materials which can be seen from a far distance thus saving the wearer from any accident by a moving vehicle.
For saving from rain and wet conditions:
Not only in the rain, but also while working in the wet conditions, it is necessary to stay dry all day because not only your wet clothes would lead to fever but will also cause you rashes and other fungal and bacterial skin discomforts.
For this there are waterproof jackets and vests especially designed to keep you dry all day long in wet conditions. They also have breathable membranes in them so that your skin can breathe and you won't feel hot wearing them.
5.) For protecting the Legs: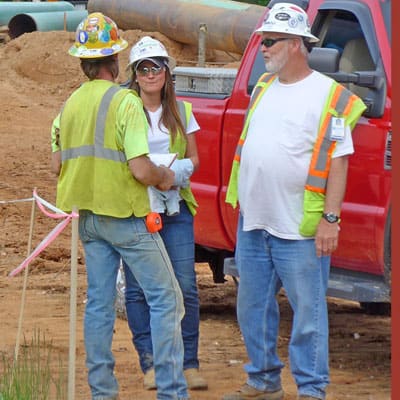 Construction work requires wearing tough pants to withstand the harsh working conditions. We have picked some excellent construction work jeans which are just apt for your working conditions. Construction work pants are jeans are comfortable, stretchable, loose-fitting, tough, waterproof, anti-wrinkle, anti-stain and made of ripstop fabric.
Also, there are high visibility trousers for dark environments where your visibility becomes the priority.
6.) For protecting the Knees:
You need to do a lot of jobs at the construction site by putting pressure on your knees. Therefore, wearing knee pads is very important for saving your knees from injuries like cuts, scratches, sprain, pain, etc.
7.) For protecting the Feet:
Protecting your feet from injuries and pain becomes most vital in the construction sites where you have to be on your feet all day long. Your feet may suffer injuries from falling heavy loads, get cut by sharp objects, or just give your feet and knee extreme pain.
Top 10 Best Work Boots for Construction
Therefore, you need to choose your boots very carefully. We have a list of excellent construction boots which are just apt for your working conditions. Construction boots need to be sturdy, comfortable, breathable, waterproof, should have ankle and midsole support, should have heel support, should provide excellent grip, should have safety toe caps and should be EH rated in some cases if you work with electricity.
8.) Some other protective equipment:
Apart from the above mentioned personal protective equipments, there are also a few other equipments which you might require to carry for safety purposes if your job demands so:
For preventing accidents from heights:
If you work at heights, you should wear a safety harness so that even if you slip off from the heights, you won't hit the ground.
For saving you from breathing problems:
Many workers report breathing problems from dust and allergens present in the construction sites. Wearing face masks, and especially designed breathing apparatus will prevent respiratory problems by stopping the dust and allergens from getting to your nasal canal.
For saving you from electric fire and arch flash:
There are vests, jackets and other protective equipments made of flame resistant materials that save you from burns.
It's time to bid Adieu!
That's all about personal protective equipments required in the construction sites.
I hope the article was helpful to you!
See you soon in our next article! Till then take care, work safely and…
Have a great day ahead!