Regular fit jeans are a bit loose around the thighs, knees, and calf area, and the ankle area is occasionally tampered with. The relaxed fit jeans, on the other hand, are looser than regular jeans, giving you a relaxed feeling by the extra space in the seat, crotch, and thighs.
Regular fit jeans are tighter than relaxed fit jeans and have a limited range of motion. This style of jeans is more fitted to your thighs than the relaxed fit jeans. But don't confuse it with slim fit; they won't give you the skin-tight appearance or effect.
Jeans, as you would know, come in a variety of sizes, shapes, styles, and designs. It can be difficult to tell which is which and which one to choose, making buying jeans more complicated.
To address this, this article will provide you with a thorough grasp of the differences between regular and relaxed fit jeans, so that you never confuse both with others.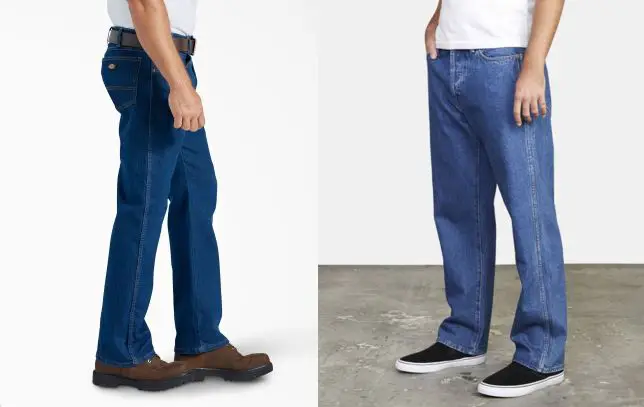 What Are Regular Fit Jeans?
Let me tell you something that is very common: when you want to buy jeans, the first sort of jeans that comes to mind is regular fit jeans, which also have the characteristics of normal pants.
They are the typical cut jeans, which are not too tight or too baggy, but rather fit properly and go down to your legs through your body curves. Regular fit jeans became popular and significant in the apparel industry because of its not-so-skin-tight aspect.
This regular-fit jeans are ideal for anyone looking for a pair of jeans that is not tighter around the thighs or knees. They are described as being in the middle of the slim and loose ranges, allowing for a reasonable fit.
People who want to wear jeans that allow them to move freely while maintaining the body frame can blindly choose regular fit jeans.
However, there's a difference in men's and women's regular jeans. Men's regular fit jeans are a bit loose around the hip, thighs, and knees without any unwanted saginess, thus providing enough comfortable space and ease of wearing.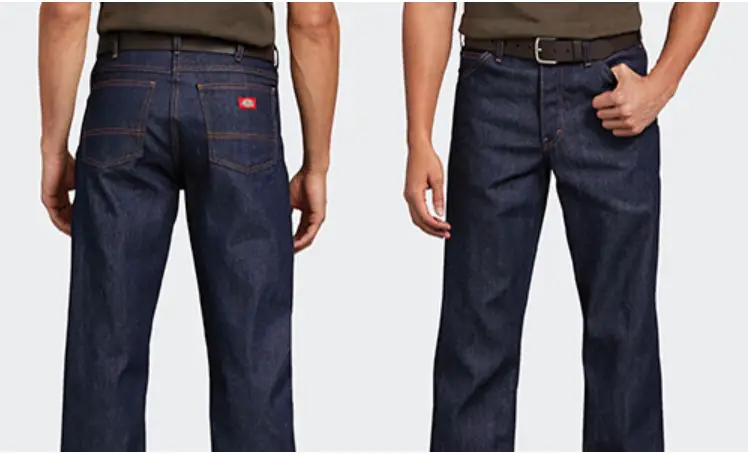 But this could change according to different brands, it's normally observed that there's a variance in fitting down towards from knee to the ankle to avoid the bagginess. This bagginess occurs due to following the same measurement as that of the thighs.
To resolve this many brands, taper the jeans around the calf part. So, when you go out to buy regular fit jeans, note down the stitch near the calf area if you want regular fit jeans with a straight cut. 
Women's jeans will be a little tighter in the hip, knee, calf, and ankle area than men's jeans. However, don't confuse it with slim fit; regular-fit women's jeans will not provide the features you're looking for in slim-fit jeans.
For workers who wanted to have a jean which is not tight and restrictive and yet not loose or baggy, then you can opt for regular-fit jeans. They won't make you feel sloppy or uncomfortable while you're working.
From the information before I'm simplifying the benefits of wearing regular-fit jeans: first it fits you comfortably, second, it will not be tight against your thighs, third, it will give you enough space around your calf area and finally, it will fit right from hip to your foot without sagginess. 
See also: Can a Bee Sting Through Jeans?
What Are Relaxed Fit Jeans?
The current apparel business offers a wide range of denim cuts, allowing customers to choose from a variety of styles based on their preferences and comfort. Relaxed fit jeans are one such denim cut that has piqued the attention of customers.
The relaxed fit jeans are looser than other denim types, giving you more breathing space. Their advantage of having extra space in the seat, crotch, and thighs will let you move more freely without feeling skin-tight.
They are typically used for more informal events, however Carhartt and Wrangler have regular-fit workers jeans that satisfy the worker's interest and necessity.
Their work jeans are known for their comfort, flexibility, and ease of movement, which then eliminates sloppiness and bagginess.
This pair of jeans is more comfortable than any other and provides enough leg room for both men and women. Women wear these jeans for more casual occasions, whilst men wear them also for blue collar occupations.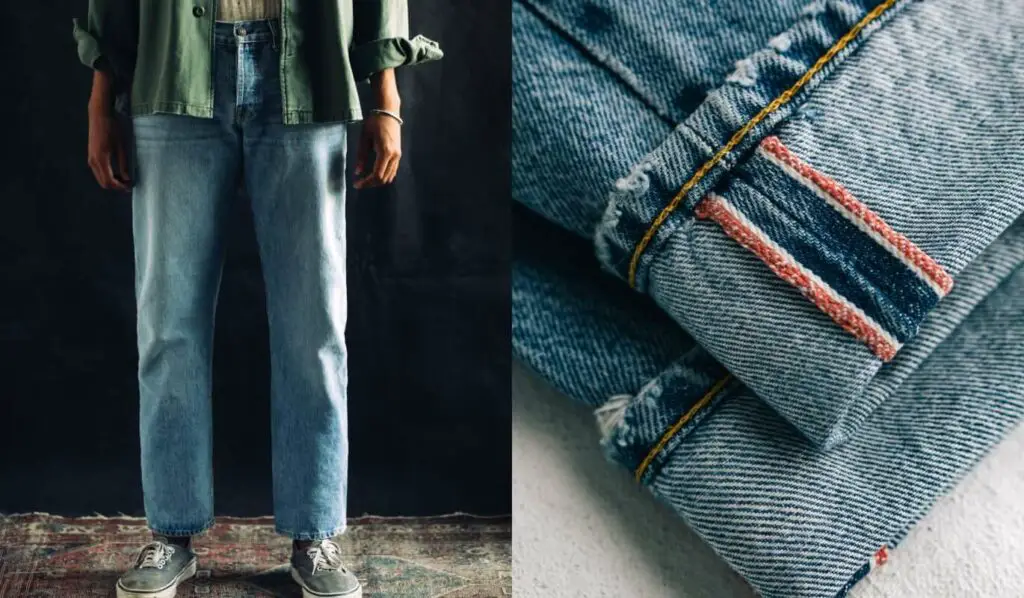 Wearing these jeans allows them to bend, twist, crouch, sprint, and kneel with ease, regardless of how demanding the job is, because they provide ample room in the seat and thigh area.
One of the benefits of wearing relaxed fit jeans is the comfort it provides. Even if you wear baggy pants, you know that there is sometimes too much additional room, whereas regular jeans are cosier.
So, what are the benefits of relaxed-fit jeans? It creates the ideal amount of extra room around your thighs and makes you feel at ease. The second benefit is that it fits you nicely around your waist, even if the down portion is loose.
It is stitched in such a way that you can use the same measures when buying other jeans. Finally, unlike other jeans, these relaxed fit jeans give you more freedom of movement.
Difference Regular and Relaxed Fit Jeans
Regular-fit Jeans
Relaxed-fit Jeans

Bit loose around the thighs, knees, and calf area, 

Looser, gives extra space in

the seat, crotch, and thigh areas.

Sometimes

tapered in the calf area 

Not tapered

Have waist shaping normal

Have no waist shaping

It comes in-between slim and looser fit

It doesn't provide slim fit

It could be used for professional uses

Used more for casual occasions

Not the same as skinny jeans 

Not the same as baggy jeans

Range of movement

More freedom of movement
Are Relaxed Fit Jeans the Same as Loose Fit?
No, relaxed fit jeans and loose-fit jeans are not the same thing. Loose fit jeans, unlike relaxed fit jeans, have no intention of displaying your body curves, particularly in the bottom half.
This pair of jeans has the same measurement, shape, and style from the seat to the thighs and then to the legs.
Wearing these types of jeans provides you a more comfortable fit and allows you to move more freely than wearing relaxed jeans. This sort of denim is also known for its bagginess.
These properties of the jeans, on the other hand, aid certain individuals in being comfortable when performing practical tasks.
As both of them feature loose fit and roominess than any other fits, they should not be considered as the same.
Regular fit jeans are ideal for those who want shape in their butt and thighs while still having enough room in their calves and knees, whereas loose fit jeans are ideal for a more hipster or high-fashion look.
See also: What Type of Jeans Should a Short Guy Wear?
To Conclude
You now have a better understanding of the differences between regular, relaxed, and loose fit jeans. Each of them has its own unique characteristics that make them comfortable to wear.
However, before reaching a choice, consider why you're buying it; if it's for a casual occasion, find one that fits your style. If you want to buy it for professional usage, you need to first figure out where you'll be using it.
If you ask me which one is better, I'd answer, each one is better depending on the application. Regular jeans are a good choice if you want something a little looser but not too loose. If you want something looser, go with relaxed, and if you want something even looser, go with loose fit.