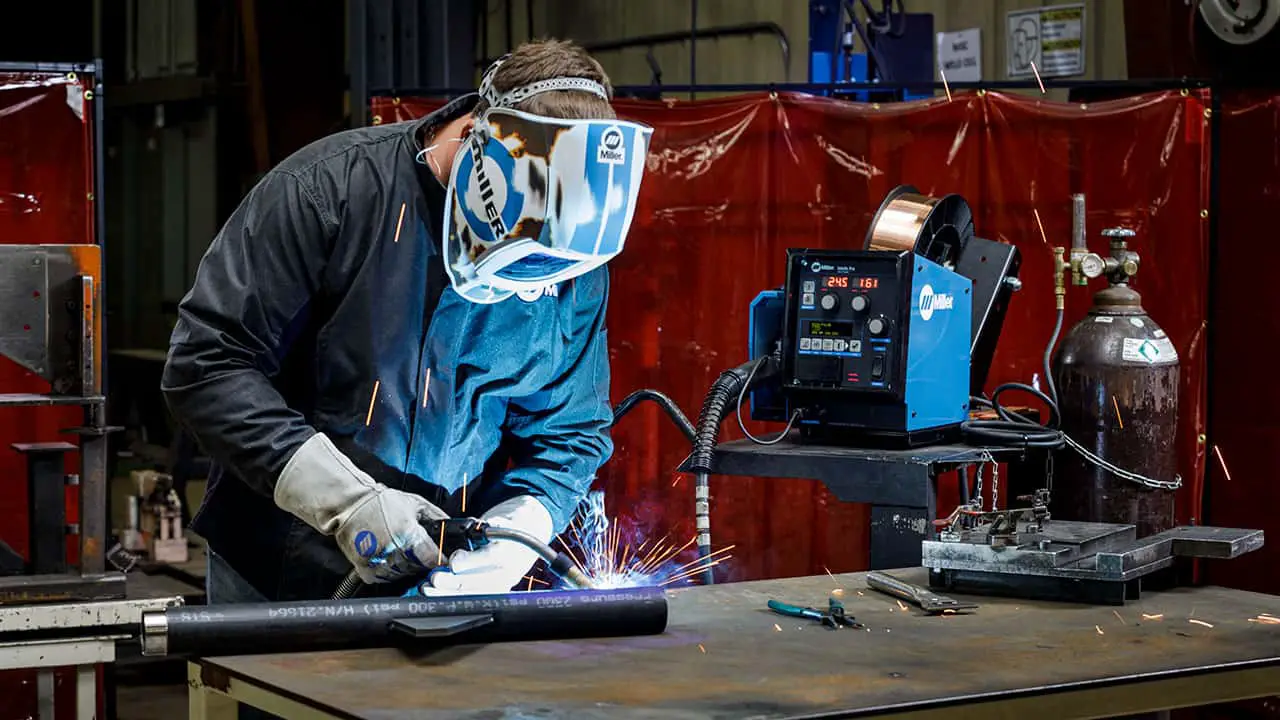 Having a safety boot for welding may not be a total necessity. But is it safe to wear your ordinary leather boot for a welding job?
There are a lot of opinions about whether it is safe to use ordinary leather boots for welding or not, and here is one more. The short answer is Yes, you can wear regular leather work boots while doing welding work. However, they are not 100% safe and it's up to you to accept those additional risks.
Wear them At Your Own Risk
I have read through the OSHA PPE safety requirement for welding and the manuals of American welding society and I did not come across information describing mandatory requirements of safety boots for welding. I looked at OHS online welding ppe article and did not find any restrictions on wearing usual leather boots.
When I did my first welding project 8 years ago, I used an Ariat GroundBreaker Square Toe leather work boot and it is an ordinary leather boot, I absolutely face no issue while wearing it. 
However, if you're one who wants 100% safety and are worried about heat and spark produced during the welding work may cause burns or electric shock and want to avoid these risks. Then you should go for ideal boots for welding with all the safety features.
My Welding Experience with Ordinary Leather Boots
I have tried both the safety and usual leather boots for welding projects and both worked well. Everything was fine with the leather boots and I did not feel any heat inside the boot. Another key thing I did was to keep my pants outside work boots to prevent the spark particles falling into the boots.  
I think the overall risk of burn injury was low even if sparks fell on your boot, after all some people work without safety boots. I am more concerned about the professionals who work as long-term welders, they might suffer from eye, throat, and respiratory problems throughout their life.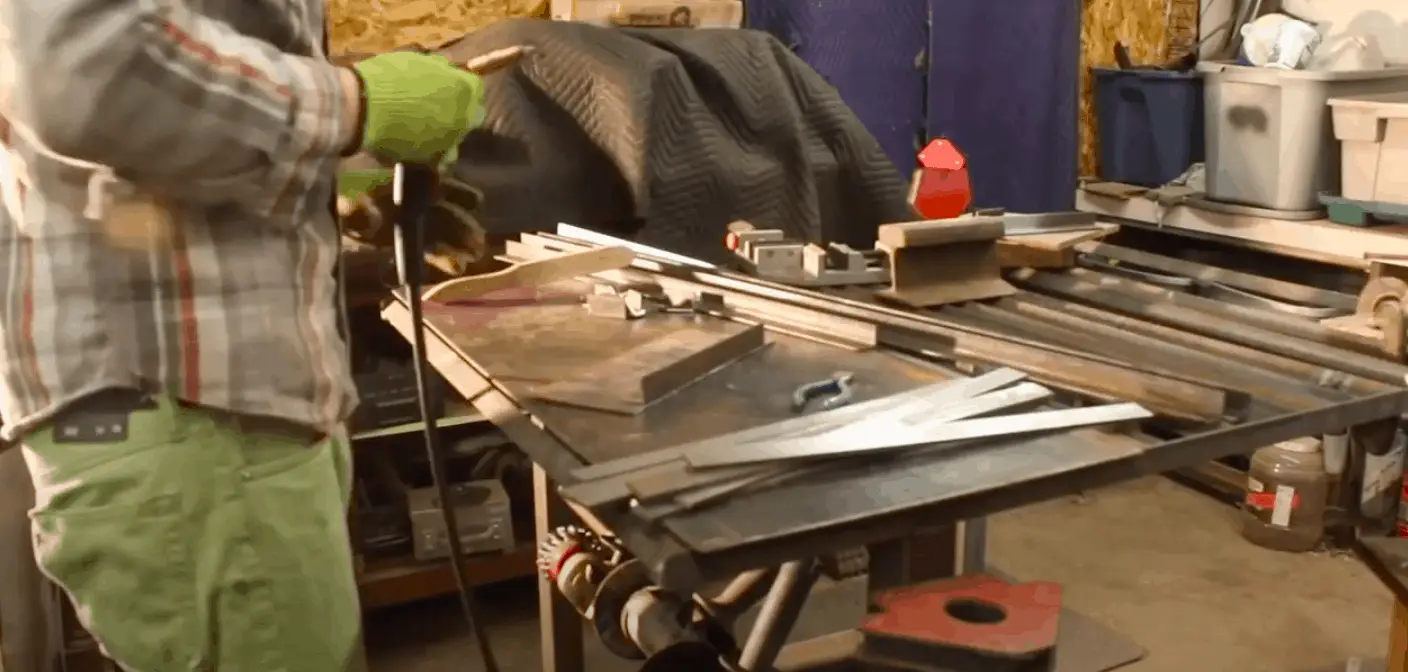 Work Environment and human mistake during the welding project is also a possibility. On one welding project I was in a hurry to weld the bottom of table, and I was wearing a shirt. I did not wear any protective clothing and picked my welding arc and started to weld. After a few minutes, the spark from the welding ignites the fire on my shirt due to unfavorable position and unprotected clothing.
After weighing all the risk of possible injury, and facing an accident myself I think two most important gear for welding are flame-resistant clothing and welding helmets.
Comparison of Ordinary Leather Boots Vs Safety Boots for Welding
| | | |
| --- | --- | --- |
| Features | Ordinary Leather Boots for Welding | Safety boots for Welding |
| Price | Reasonable | Expensive |
| Weight | Lightweight | Heavier |
| Comfortable | Very Comfortable | Less than Leather |
| Safety | Not much safety | Heat Resistant, EH, Steel Toe, SR Protection |
| Life | Last longer | Usually less than leather |
| Looks | Stylish (Many Options)  | Unstylish (Limited) |
| Recommended Use | DIY welding projects and Casual | Commercial Welding |
Features of Ideal Boots for Welding
1.) Heat Resistant: In welding work, hot metal and sparks are the biggest risk so you need footwear made of heat resistant material to protect your feet from burns. Usually these boots can withstand heat upto 300 degrees Fahrenheit.
2.) Slip Resistance: I have not come across any article or manual where it is mandatory for a welding boot to be slip resistant. Moreover, a lot of companies mention there shoe to be slip resistant but they do not meet the slippery standard ASTM F16-77.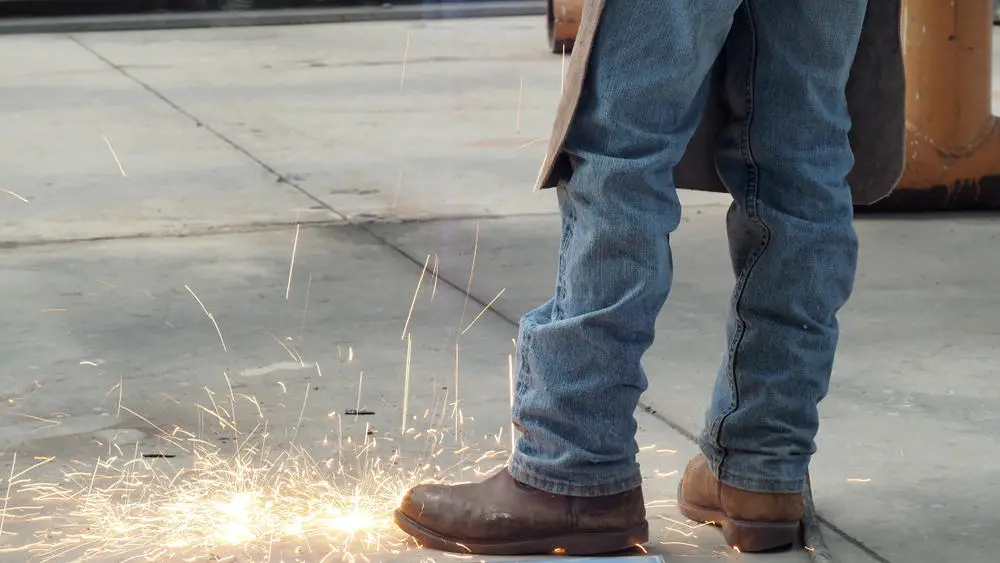 3.) Metastral Guard or no-laces: Your laces are at the risk of burn from molten pieces and spark while doing welding work. So it is recommended either to wear shoes without laces or one with a metatarsal rating Mt/75.
4.) Puncture Resistant: Any sharp piece of metal, nail or equipment can penetrate through sole of your boots. Therefore you need a puncture-resistant boot for welding. 
5.) Safety Toe: The safety boots for welding should protect your feet from fall of heavy objects such as a gas cylinder or metal. The footwear should meet the ASTM 2413 I/75 C/75 for impact and compression.
6.) Electric Hazard: Electric shock is also one of the most common reason of injury at welding site. Therefore it is recommended to wear a protective footwear that is electric hazard protected, you will find the ASTM mark "EH" on shoes.
Risk of Not Wearing Safety Boots for Welding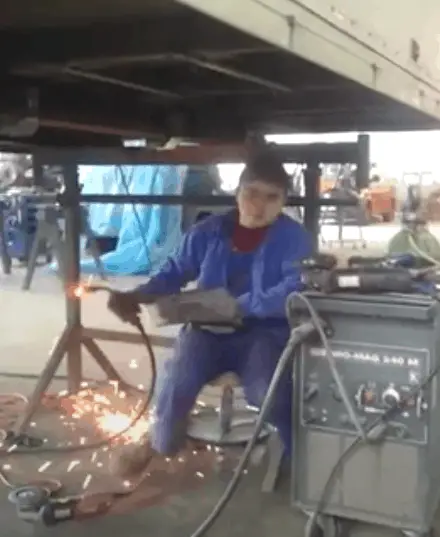 The biggest risk during welding work is Heat produced from hot sparks and metal debris your boot laces and other parts of shoes may catch fire if they are not heat or fire-resistant. The solution is to wear heat resistant boots without laces or alternatively with a side zipper, metatarsal guard to reduce the burn risk.
The falling of heavy objects such as the gas cylinder and metals part is a risk in welding jobs. The solution is to wear composite toe boots that are lighter than steel toes and do not conduct electricity.
Other risks that can cause severe injury or life-threatening include accidentally stepping on a bare wire while doing welding work. This could result in electric shock – as two metals that have a voltage between them completes the electric circuit. The best solution is to have EH rated safety shoes.
My Recommendations
Welding Project Planning
Before you start you are all excited about your new welding project, what you're going to build. Then when you're at the workplace you grab your welding stick and start welding without identifying the potential risk at the work environment. Sometimes you work in a closed environment with flammable gases and when you ignite a torch it can result in fire.
The key to successful and safe welding work is to identify potential hazards before starting the work and prepare accordingly. The better you plan before starting the work, the lesser is the risk.
Commercial Welding Vs DIY Welding
As per new OSHA PPE rule "If you are a commercial welder it is the responsibility of the employer to do hazard assessment and pay for PPE". But if you're an individual welder you have to assess the risk yourself and decide whether you should buy safety boots or your regular leather boots will work.
If you are Going to Wear Leather Boots while you are Welding
In my opinion, if you are a beginner your ordinary leather boots are fine no need to purchase a new one, but if you're going to buy it anyway purchase leather boots with safety features such as safety toe and EH protection. These two features reduce most of the footwear risk while welding and the good news is nowadays companies are offering these features in their regular work boot models.
Make sure your work pants are outside and cover most of your boots. Still, protect your foot from spark for a little insurance. Don't forget to tuck your laces inside the boots, to protect them from catching fire.
Whether you wear ordinary leather boots or safety boots take the proper precautions to avoid both the short term and long term injury.