A pawn shop is one of the easiest and convenient places for you to get some instant cash by leaving any one of your valuable items as collateral. The pawnbroker will review the item first before deciding on a loan amount.
Normally people who require some immediate money but cannot go to a bank or other financial institutions to apply for a loan, opt for taking a loan from a pawnbroker.
Even if pawn shops accept almost every type of item, you cannot simply walk in with something that does not hold much value because they will either reject it or barely give you a fair percentage of its resale value.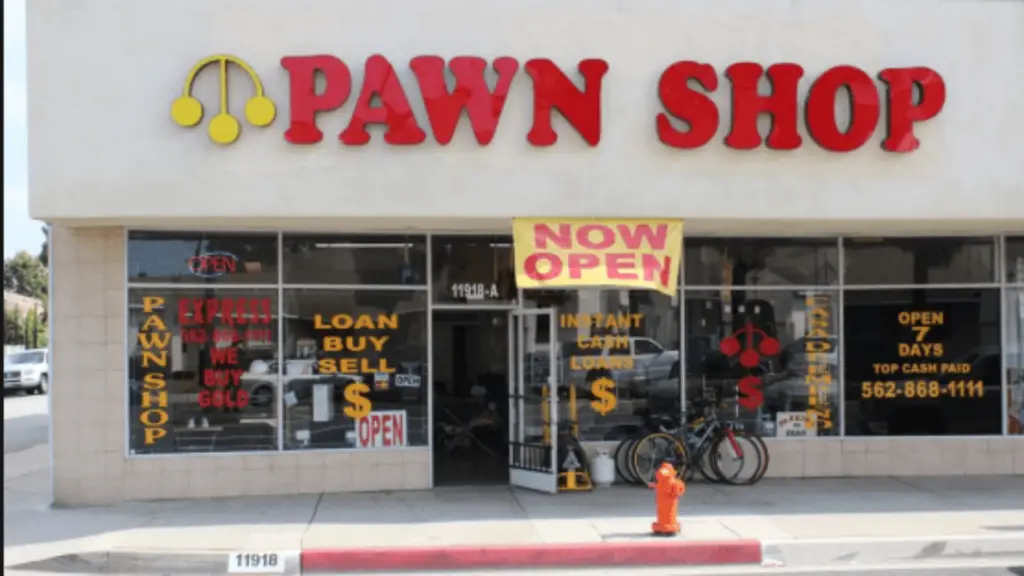 So if you are wondering whether your steel toe boots hold any value to be pawned, you have come to the right place to get your answer.
Unfortunately, steel toe boots are not widely accepted by every pawn shop in the country. There are very few and limited pawn shops that take them in but you will not get a big loan amount in exchange.
If your steel toe boots are highly expensive made by one of the high-end brands, there is a chance you may be able to pawn them. Steel toe boots only hold great value in a worker's life who has to wear them to work every day for their safety and protect themselves against any occupational hazards.
If you do find a place to pawn your beloved steel toe boots, there are a few things that you must understand first. This is why in this article, I have thoroughly discussed the pros and cons of pawning them, along with giving you a few good alternatives to pawning them.
Pros and cons of pawning your steel toe boots
Pawnshops come with their share of pros and cons, so let us take a look at some of the most significant ones, which will be very helpful for you to make a more informed decision whether to even consider pawning your beloved steel toe boots.
The Pros
1.) Zero credit check
One of the biggest advantages for people wanting to pawn any of their personal belongings is that there is no credit check done by the pawnbroker.
This is especially beneficial for people who do not have a good credit score and have a difficult time getting a loan by other means. In a pawnshop, your credibility lies in the product you bring with you.
2.) Credit score does not get affected
Almost every other type of institution that gives out loans to people in need runs a credit check first before approving the loan. Your credit score gets affected whenever you take a loan.
However, the same is not the case when borrowing from a pawnbroker. Since there is no credit check done, similarly your credit score is not affected in any way.
3.) Low-interest rates
When compared to many other money lending institutions, the interest rate is relatively lower at a pawn shop. Hence, it is a great option again for people who do not have the best credit score.
However, this again varies from pawnshop to pawn shop. Not every one of them will give you a very low-interest rate, so you need to do your research well.
4.) Payback before the time
When you are borrowing from a pawn shop broker, you have the advantage of paying back before the agreed-upon deadline.
Plus, you only have to pay the interest for the days you had borrowed the money for and not beyond that period if you can pay it back before time.
This option is not available with other lenders as according to their policies you have to pay them with complete interest as per their terms and conditions.
5.) Instant cash
In a pawn shop, you get immediate cash in hand once you have handed over the item. There is no delay in the process.
When borrowing from other places, you will have to wait till the amount is credited into your account after they are through with their complete background checks of the borrower.
6.) Take your belonging back
The greatest thing about opting for pawning your belongings is that you can always take them back after paying the amount you had borrowed when pawning the item. So you do not have to bid goodbye to your beloved steel toe boots just yet.
7.) Accept most items
Pawnshops are very flexible with the things they accept in exchange for money. You just need to do your research well for the ones that accept steel toe boots because as I mentioned earlier not all pawn shops take in such footwear unless they are designer ones and one of a kind.
Your steel toe boots have to be of very good quality and kept in good condition.
8.) Secure storage
Most pawnshops prioritize the storage of every item they receive. They make sure the things are secured properly and with utmost care so when you come to take it back you will receive it exactly the way you left them.
The Cons
1.) Possible high-interest rates
Most people believe that pawnshops usually have a lower interest rate, which may or may not be true in every case. Some of these pawn shops charge a much higher interest rate than other financial institutions.
Plus, since there is no one checking this means of taking a loan, the pawnbroker can change the APR as and when they please. There is no guarantee that they will keep it the same at all times and for each individual.
2.) No official contract
You do not receive any legal document or contract once you pawn your things at a pawn shop. There is simply an agreement between you and the pawnbroker in most places.
But there are a few pawn shops that do get an official agreement signed by both parties, hence, you have to be cautious.
3.) Debt cycle
Pawnshop brokers will allow you to extend your due date of paying back the loan, which may seem like a good idea at the time if you are scramming for the money.
However, they do not agree to this without benefiting out of it, so they increase the interest rate as per their convenience for the extension they give you. This will put you in a vicious debt cycle.
4.) Not much value
You will not get the best value for your items. Unless the item is of extremely high value. You only get a certain percentage of the actual value of the item you are pawning. So if you look at it, you are at a loss and the lender always wins in this case.
5.) Loss of item
There have been instances where a person's item is declared lost or stolen from the pawnshop due to lack of security or proper storage. Therefore, you need to be very careful where you decide to pawn your valuables.
6.) May lose possession
In an instance where you are not able to pay back the loan amount on time to the pawnbroker, they have the liberty to sell your items to cover the loan amount. If it does not sell for the same amount they loaned you, they can very easily ask you to cover the remaining amount.
Alternatives to pawning your steel toe boots
In my experience, I have come to realize that for something like a pair of steel toe boots, it is best to sell them instead of pawning them at a pawn shop.
Selling your boots will get you a much better deal than leaving or even selling them at a pawn shop where you will only receive a fraction of the actual price.
This is especially true for steel-toe boots that are not from a very well-known brand. A pawnbroker will be ready to negotiate with you only if you bring them something of extremely high value like a pair of limited edition designer footwear.
Such types of shoes automatically become a part of their collectible pieces which they then can sell for a much higher price if you fail to pay the loan back on time.
There are a few great places where you can consider selling your steel toe boots, which I have listed below for your convenience.
1.) eBay is one of the best online platforms to sell your boots.
Pros: They receive high traffic all day due to their popularity.
Cons: Website fee and commission are very high.
2.) Poshmark is an online platform where you can sell footwear, clothes, and accessories.
Pros: You can put your listing for free. Shipping is also free.
Cons: They take a commission on your sale depending on how much your boots are being sold for.
3.) Vinted is an online platform to sell footwear, clothes, and other such things.
Pros: No listing fee. They do not take any commission on your sale.
Cons: You have to have a PayPal account.
4.) iOffer is an online platform, which is similar to eBay and Craigslist, where you can sell almost anything and everything.
Pros: No listing fee.
Cons: They do take a commission for your sale.
5.) Mercarci is an online platform where you can sell anything you want including your boots.
Pros: It is very easy to list your item for sale. No fee is charged.
Cons: Not much traffic
Apart from these websites listed above, there are a few more apps where you can list your boots for sale. These apps mainly focus on helping you find a buyer locally, which is a much better option if you do not want to spend money on shipping.
1.) VarageSale is technically like a virtual garage sale. They verify each user before letting them sell or buy any item.
2.) LetGo is great to sell your boots to anyone looking to buy them close by.
3.) Shpock helps you sell your boots or any other item completely locally.
4.) Facebook marketplace is again one of the best places to sell your boots in your area.
5.) OfferUp does not charge any commission on your sale, nor do they charge you to list your boots on their app. You can sell your boots locally through this app.
6.) 5Miles allows you to sell a wide range of things including footwear in your area.
7.) Dealo provides both the options for selling internationally and locally.
Here is a list of a few stores where you can walk in and sell your boots.
Wrapping up
In my opinion, pawning a personal belonging is a great option for people who are in immediate need of cash and do not have much time in hand to wait till their item is sold. For steel toe boots it is always better to sell the pair because you will get a much better for it than pawning it.
Plus, you will be helping those people who may not be able to afford a brand new pair of good and durable work boots. Just make sure they are in good working condition to be sold in the first place.