For those thinking ahead to the fall and winter, boots will inevitably be part of the equation. If you don't have a good pair of bad weather boots, you may want to think about a pair in advance, so an abrupt weather change doesn't catch you off guard.
Brands Bogs and Muck are popular and have good reputations for keeping feet and legs warm and dry. These two brands also offer a variety of styles, so you can find a pair that fit your fashion requirements.
So which brand is better? Let's look at both.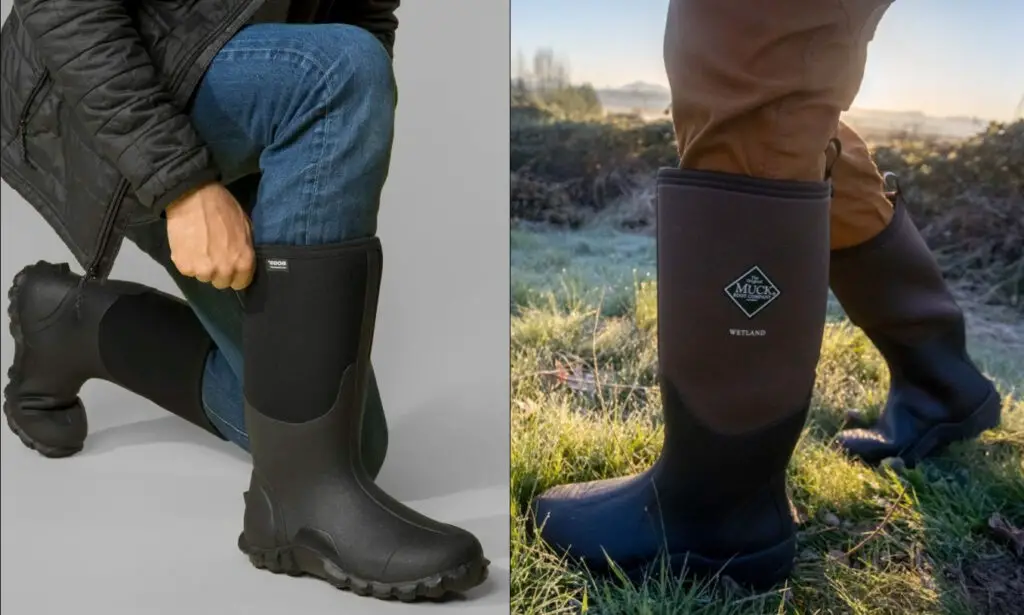 The Original Muck Boot Company
Manufacturer Muck Boot Company has been producing footwear for just over two decades, since 1999. Its product line now includes well over 60 various styles of footgear.
Muck prioritizes quality and comfort and enjoys an international following. This manufacturer generally receives positive reviews and is a top seller thanks to the excellence of their products.
Boots are described as being warm, rugged, and durable. They are also well reviewed for use in both snow and extreme cold without appearing overly bulky. The original muck Boot Company was acquired by Rocky Brands on March 15, 2021.
Bogs Boots Company
Bogs Boots was born in the state of Oregon, and it's no wonder considering their cold, damp climate. The company concentrated on keeping feet dry and warm regardless of weather conditions and the people behind the boots have been in the footgear industry for approximately forty years.
The Combs family who developed Bogs Boots had Oregon's variable weather in mind when they began. Company retail began in 2002 and every pair of Bogs Boots is 100% waterproof.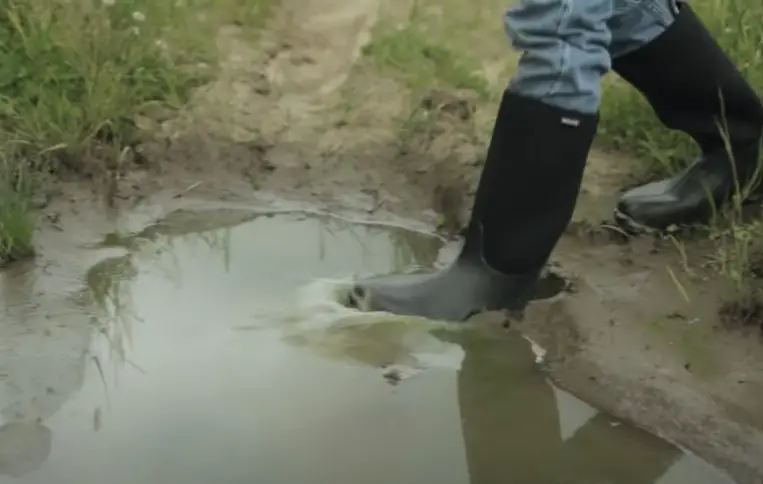 They began with their first boot, the Classic High in 2002 which was a technically insulated rubber boot for the agriculture and farming industry. Now two decades later, it's not only the agriculture pros that want and wear these boots.
The requisites for their products include waterproofing, warmth, and convenience with a bit of versatility thrown in for good measure. Bogs tests their products on the ice in Antarctica and in Alaska.
Customers praise Bogs boots for waterproofing and warmth citing that this company produces exceptional boots for muddy conditions. Bogs now offers multiple boot styles and colors for everyone's taste.
The Boots: Muck Boots
Muck boots are 100% waterproofed to keep feet dry warm, and fully protected in the worst of weather conditions. The manufacturer integrates a waterproof, self-insulating Neoprene shell in the boot construction.
This neoprene bootie functions as a neutral medium to protect from outside temperatures while protecting inside the boot temps. Lightweight and comfortable, the Neoprene shell maintains warmth for lower legs and feet regardless of climatic conditions.
Neoprene is self-insulating and waterproof unlike the lofted insulations used in hiking or work boots. The neoprene utilized exceeds the long-term advantages of other types of waterproof materials and the insulating properties are in the end, more efficacious.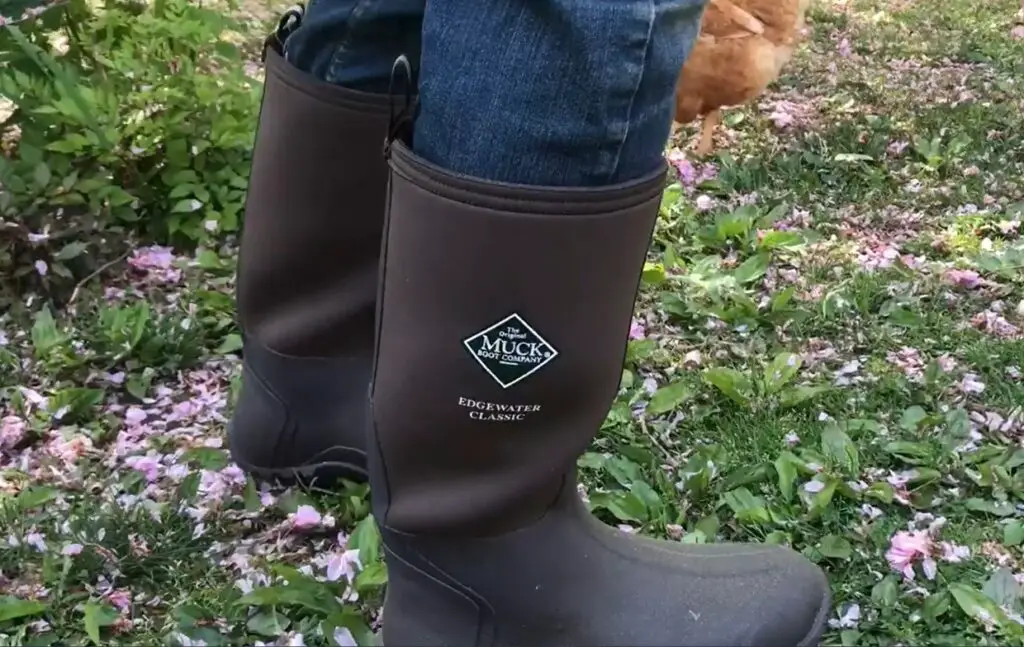 Another benefit of the Muck Boot designs is that they all employ a breathable Airmesh lining. The Muck Boot lining features thousand of vertical fibers that are tiny in size and allow air to circulate within the lining surface. This enables moisture wicking properties to move humidity or excessive perspiration away from feet.
Upper boots feature a natural rubber overlay that works much like a protective skin and the toe area which is subject to bumps and scuffs is triply reinforced. The heel is reinforced four times.
Outsoles are produced in natural rubber to resist high abrasion when out and about. The rubber is quality controlled so that it maintains its flexibility for years. The boots upper calf and boot top are fashioned in a flexible, very soft neoprene to facilitate stretching.
Boot collar material can be folded down for easy removal that is handsfree. This downturn capability facilitates ventilation in hot and humid weather. Pant legs can be worn either inside or outside of boots. 
Sizing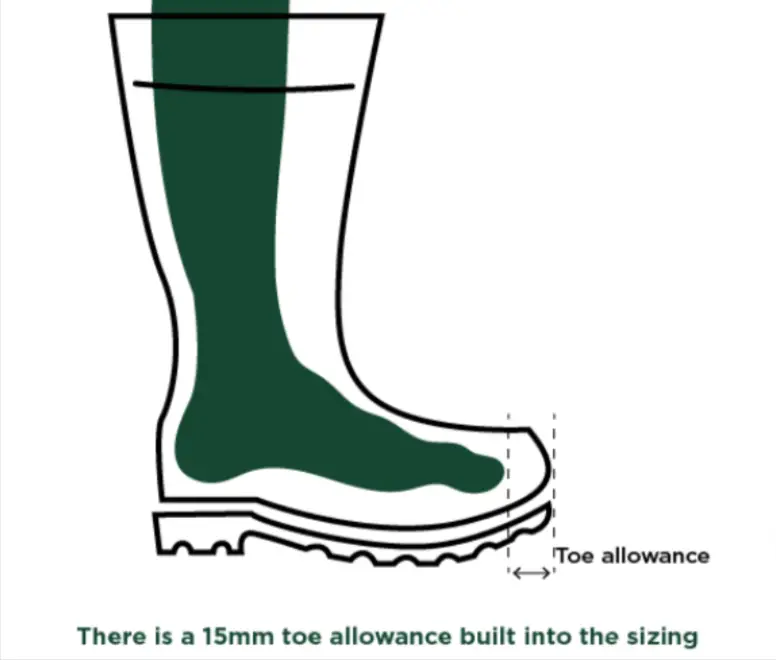 Boots are available only in whole sizes, but they do have enough stretch for those that need a half size larger. Sizing is designed directly with a 15mm allowance in the toe area.
The manufacturer suggests that men who are a half size should order the next size up while women that need a half size, should order a half size down.
Many popular Muck Boot styles are designed as unisex styles so that they can be purchased by both men and women. For unisex styles women should select a boot one size smaller than the men's sizing.
While boots are designed for standard widths, the rubber and neoprene used will stretch comfortably to fit feet as wide as an EEE size. The company suggests using thicker socks or a sock liner for clients with narrower feet.
Maintenance
Both the nylon upper and rubber shell offer durability and easy cleaning. It's often sufficient to spray water or use a gentle detergent to clean boots.
Because Muck Boots use natural rubber, should the unthinkable happen and your boot experience a puncture, natural rubber can be repaired.
A quality sealant found in hardware stores can be used effectively and rapidly. Simple clean the puncture area with mineral spirits and apply a sealant, wiping it to a thin film. Leave it to dry for 24 hours and you're set to head into the elements once more.
Muck Boot Company Benefits
Manufacturer Muck Boots offers bulk discounts for large orders as well as discounts to military personnel and their families.
Pros
Fully waterproof

Self-insulating

Unisex styles available

Stretch for good fit

Toes triple reinforced

Heels quadruple reinforced

Airmesh moisture wicking lining

Free returns and shipping
Cons
No half sizes

Shipping not available for all international destinations
The Boots: Bogs Boots
Although Bogs do come in a variety of styles and colors, they may not be as fashionable as other boot brands are, but they do have quite a bit of personality.
They are warm and rated to -40°F. Where this boot gets very high marks is in the waterproofing, so if you're stuck in rain or snow, Bogs won't let you down.
Insulation is efficient but not particularly bulky and boot styles come with handles for easy pulling on and removal.
The company offers an assortment of footwear including mules, clogs, loafers, slippers, and sneakers, as well as boots. And they have a generous selection of kids' boots in short and tall sizes with non-marking soles.
The boot construction is high quality. Bogs has revisited the traditional rain boot and offers an innovative waterproof boot made entirely from nylon fabric that has treated and insulated for inclement weather.
Even if you are reticent about trusting a treated nylon fabric to keep your feet, dry at the end of the day they will do just that. Thanks to the flexible fabric, you can roll your boots up easily and quickly for facilitated storage or even traveling.
The flexible fabric, while a great advantage from many angles is also the major drawback in that you do not get a great deal of ankle support during wear.
These are great boots for a sprint into town or doing do something in your yard, but they are not a suitable choice for hiking or trails. If you want a more rugged boot, Bogs does make a Bogs Classic Boot that combines waterproof nylon with a rubber foot bed.
A Pro-Active Company
Bogs as a company, has a grant program which has awarded grants to ecologically minded associations, parks, and groups. They also have a used boot program for donations, and an outdoor teacher program.
Bogs is committed to reducing the company's carbon footprint by using renewable energy sources, earth-friendly materials, and a reduction in waste.
Pros
Nice colors

Innovative nylon material 

Lightweight and flexible

Waterproof

Comfortable

Rated for temperatures to -40°F

Non-bulky but good insulation

Easy storage
Cons
Pricey

No ankle support

Feet can get cold if you are not moving

Foot bed will pop out if you wear these boots without socks

Stitching may give in heavy-duty situations

No half sizes
Muck and Bogs Boot Comparison Table
| | | |
| --- | --- | --- |
| | Bogs Boots | Muck Boots |
| Brand Recognition | 4 stars | 5 stars |
| Outer soles  | Rubber non-marking, non-slip, self-cleaning | Rubber, Quick-cleaning, good traction, Quadruple heel reinforcement |
| Inner soles | Stretch inner bootie | Airmesh Moisture-wicking lining |
| Boot Uppers | Treated nylon, neoprene, and rubber | Neoprene, Triple toe reinforcement |
| Foot Support | Contour fit | Steel shank |
| Colors | Multiple | A variety of colors available |
| Sizing | Full sizes | Full sizes, unisex sizes |
| Waterproof | Yes | Yes |
| Insulation | Rated for -40°F | Self-insulating neoprene |
| Price | Expensive | Affordable |
In Conclusion
These are both reputable manufacturers that continue to invest in research to give you the best boot possible in inclement weather. Much will depend on your personal style and how much you wish to invest.