If you are working in a warehouse, construction site, traffic points, or at any place where visibility is the shield of your safety the safety vests are a must for you. 
Not only this, but safety vests have a lot more to offer to your safety from saving you from a hit by a vehicle to giving you an identity to maintaining a decorum in the workplace.
Moreover, safety vests are required by law (OSHA, ANSI, CSA standards) to be mandatory in every workplace to ensure the safety of every workplace.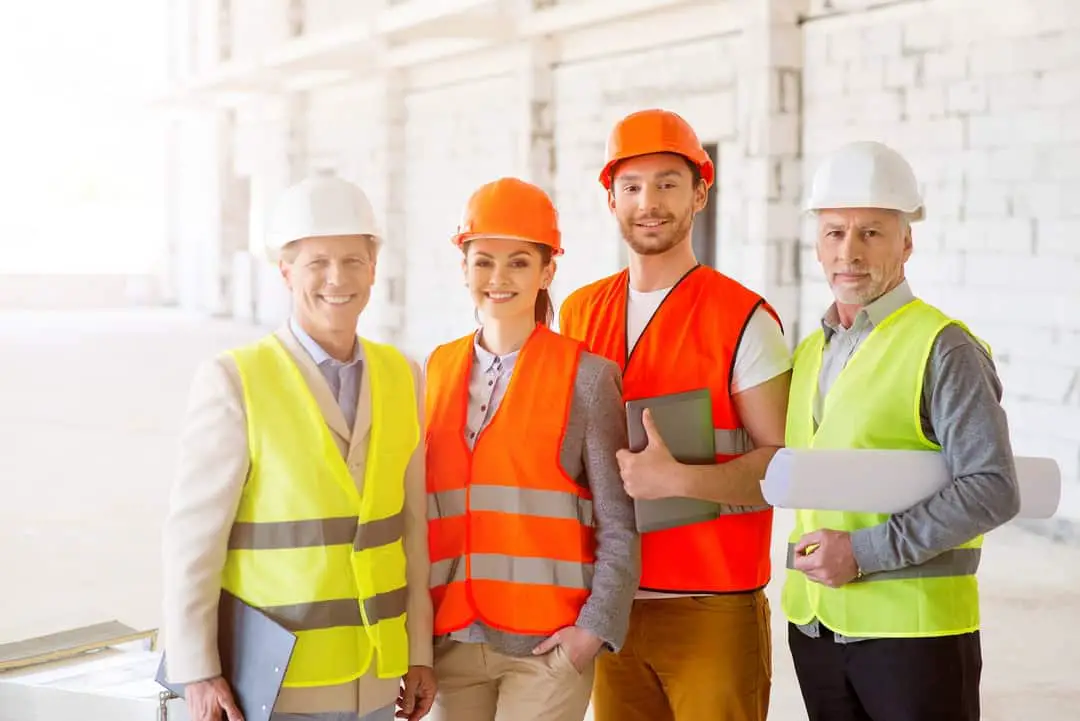 Want to know more about the benefits of safety vests? Well, in this article in have mentioned all of it in details. Just scroll down…
1.) Wearing a Safety Vest Helps in Easy Identification
In times of disasters and emergencies, like a road accident or any natural disaster, people can easily identify the wearer of the safety vest and approach you for help.
Safety vests also have the logo of the companies on the back, which help in the identification as to which category the worker falls and people can approach him for that particular help.
2.) Wear Reflective Safety Vests Increases Visibility
Safety vests have retro-reflective tapes and are made of fluorescent colors. The fluorescent colors attracts eyes from a far distance and the retro-reflective tapes reflects back the light to the source thus in both cases making you visible to the other person or the source of your danger.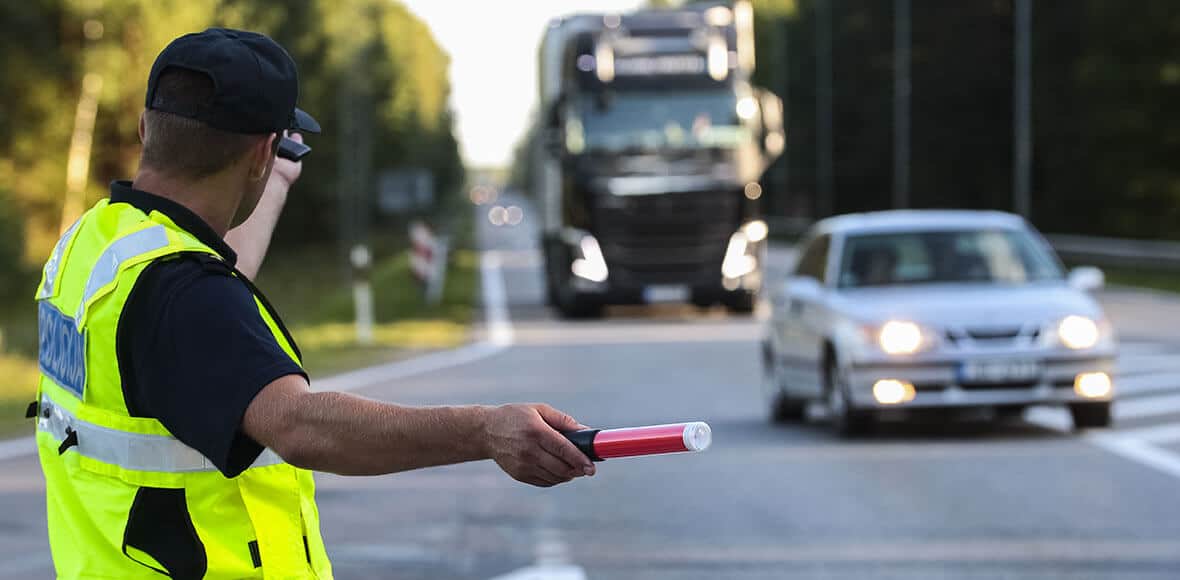 For example, a car or a truck coming at a high speed can recognize the person wearing a safety vest from a far off distance and can prevent the evitable disaster.
3.) Safety vests help in the Swift Running of the Site works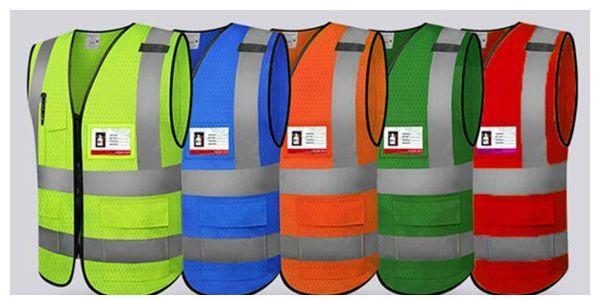 Different safety vests are assigned to different category of workers. It helps the manager as well as site visitors to identify which worker falls under which category and where are they scattered so at times when needed, they can assemble a particular category in one space in a very short time. This actually becomes crucial at the times of emergencies.
4.) Safety vests help Workers in Personal Safety
Safety vests literally fall under the PPE category. And when you are wearing one, you must be assured that you are safe.
For instance, if you are a railway track worker and are working safety vests in the repairing of the tracks in the night time, you can work feeling safe that you will be noticed from a far off distance by the train driver and the train won't run you down.
5.) It helps Companies to Promote themselves
Nowadays most safety vests are manufactured with a logo of the company they are going to be used in. Many companies too distribute free safety vests to people as mark of promotion of their organizations.
Also at times when a worker is working off-site, it helps authorities and people to identify the worker as associated with the company looking at the logo.
6.) Safety vest Saves you from Getting Wet in the Rain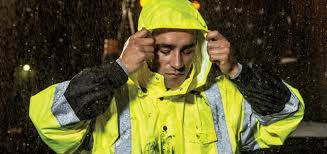 The fabric of safety vest is such that it does not get wet in rain and even if it does, it does not soak in water and gets dried up very fast as compared to other normal clothes.
So, if you are wearing a safety vest, and it's raining heavily, you don't need to worry about getting drenched as you are going to dry up pretty soon.
7.) It helps you to Identify your Co-workers in times of Need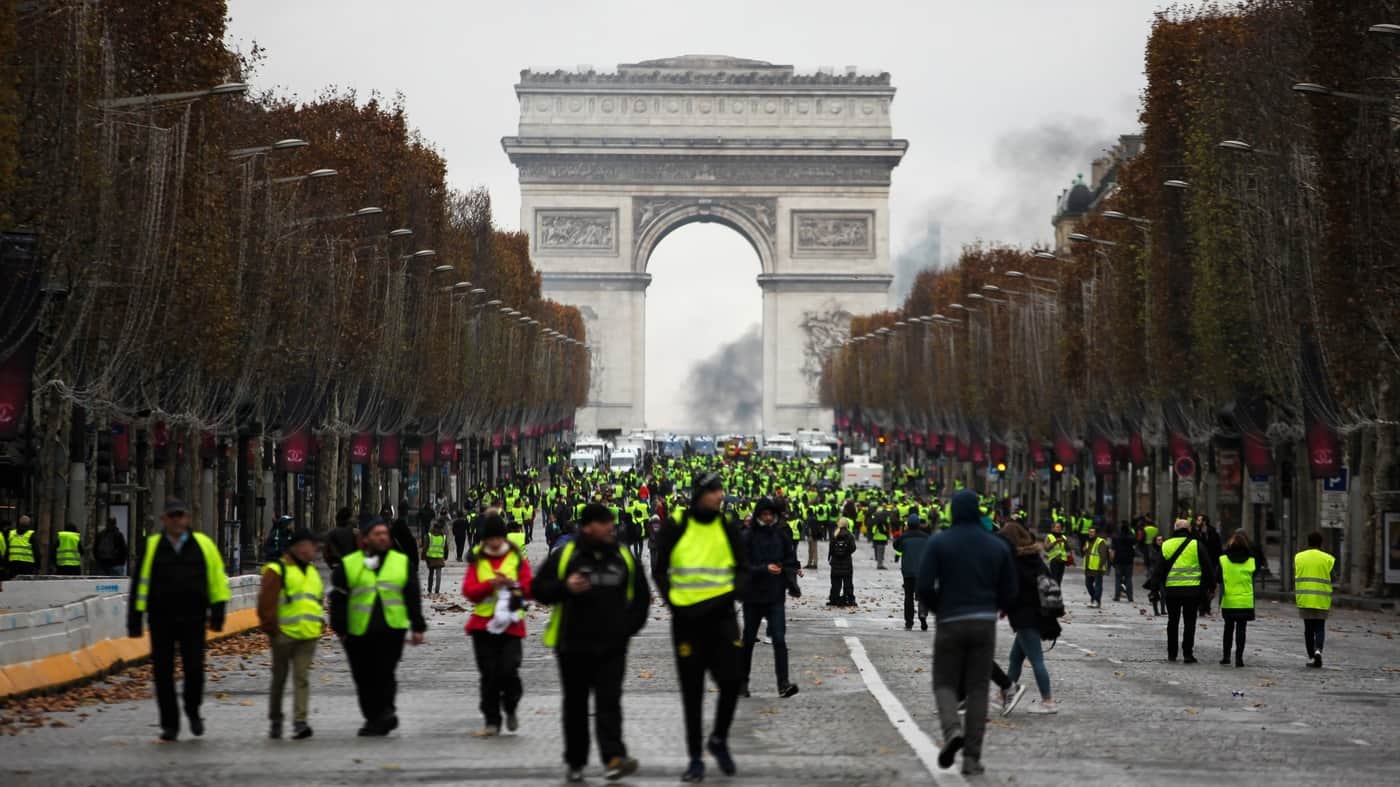 When in site, all the workers remain scattered and are busy with their own part of work for the day. So, if need be like you need some assistance or help in your work, you can easily identify your team-mate (one who is working in the same department as yours) and call for help to aid in your work.
In the times of emergencies too, identifying your team-mates becomes crucial because team-work is what becomes most important at those times.
8.) It helps you Gain Confidence
Wearing a safety vest definitely gives you the confidence of work wear safety.
9.) It Gives you an Identity
When you wear a safety vest given to you by the company or the organization you are working for, it definitely give you an identity. The identity affects you as well as the outsiders know you by your uniform.
10.) FR safety vests give you Protection against Heat and Flame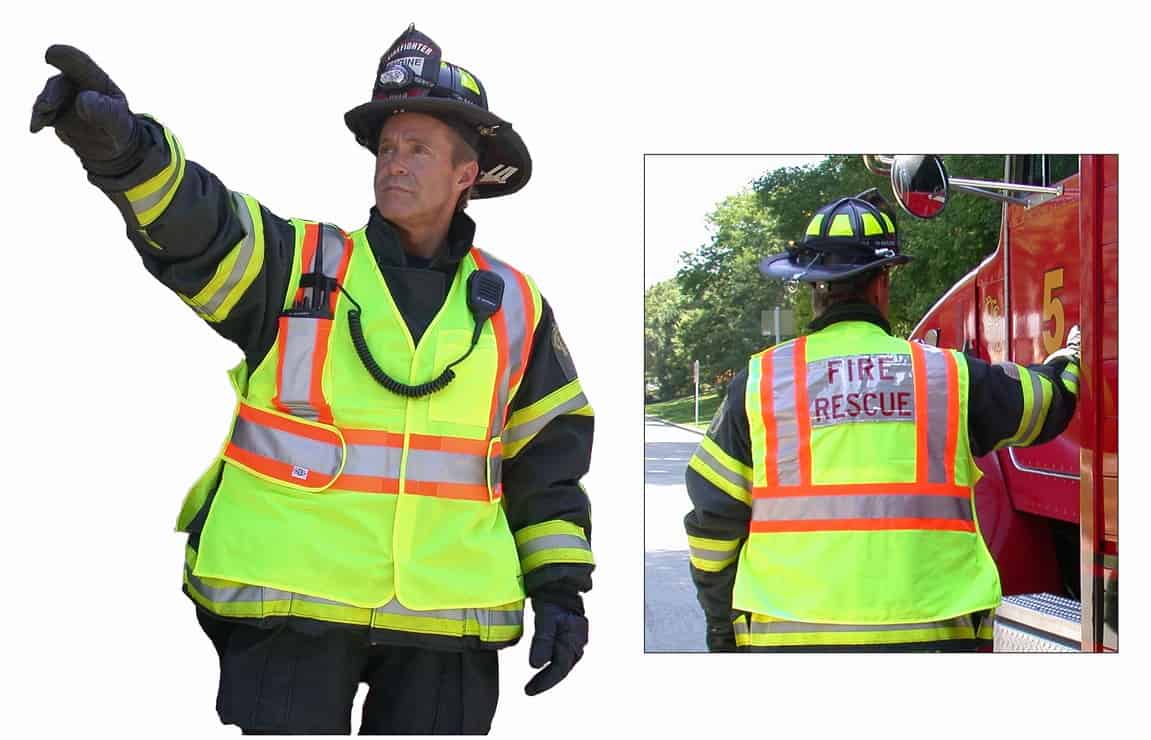 FR stands for fire resistance. So FR safety vests are designed especially to protect you from flames or heat as the safety vests won't catch fire. So, if you are working in an electrical department or are the one who has to deal with fireworks and equipments, wearing a safety vest would definitely help in fire prevention in times of hazards.
11.) The Fabric gives you Comfort
Unlike other uniform like jackets or coats, standards safety vests are made of breathable mesh and even if you wear them in the sun, it won't make you feel hot or sweat.
When should safety vests be worn?
You should wear safety vests if the area around you is crowded with traffic!
That said there are three types of safety vests class:
Class 1 safety vests:
You should wear class 1 safety vests when the traffic in your work area is less than 25 mph.
Class 2 safety vests:
You should wear class 2 safety vests when the traffic in your area is between 25 mph to 50 mph.
Class 3 safety vests:
You should wear class 3 safety vests when the traffic in your area is more than 50 mph.
Is a safety vest considered PPE?
According to the OSHRC (Occupational Safety and Health Review Commission), reflective vests are not to be considered as personal protective equipments (PPE) simply because the safety vests "operate as a warning signal" rather than providing actual protection against the arriving vehicle.
What do safety vest colors mean?
You can check our article for understanding what all the safety vest colors mean!
What is the Color of Safety?
What is the color of safety means what color makes you the most visible to the impending hazards.
That said let me explain you the distance from which the colors are visible to the approaching vehicle:
Dark colored clothing: Visible from a distance of over 100 feet
Light colored clothing: Visible from a distance of over 300 feet
Reflective clothing: Visible from a distance of over 700 feet
Now, let's talk about the color of the reflective clothing, to which many say that bright yellow reflective clothing is brighter than the bright orange reflective clothing, which is true to an extent in terms of visibility.
But you need to understand one more point before this; if the surrounding area is yellowish or light greenish, then wearing the yellow reflective vest won't be a good choice for you because you might be detected separately than the surrounding.
It means that you need to choose the color that is in contrast to your background or surrounding, which implies that contrast and recognition go hand in hand.
You need to understand two more terms in this regard: conspicuity and detection. While conspicuity is the ability to attract the attention of the observer and creates conspicuity, detection on the other hand is promoted by contrast. This is because human eyes respond subconsciously to certain specific colors: the fluorescent yellow and the fluorescent orange.
The fluorescent yellow color:
As already mentioned earlier, the fluorescent yellow color is considered brighter than the fluorescent orange color the obvious reason being the fluorescent yellow color is the brightest in the chromaticity scale.
This is the most widely used between the two colors mostly because it is the brightest in the day light as human eye is the most sensitive to the particular wavelength of the fluorescent yellow color: 550 nanometers (during the day time). 
The fluorescent orange color:
The fluorescent orange color is identified as an identifier of hazards and is widely used in road construction signs and warnings, cones and barrels and is the color that drivers respond as "slow down" colors while driving on the roads.
It is also used since decades by the hunting community because orange is the most contrasted color as compared to the greeneries in the forest and the road areas.
Now, talking about the human eye sensitivity to this color, the human eye uses both the cones and the rods to visualize an object during the night time. This is because as dawn sets in the human eyes respond to red and orange color more than the yellow ones.
Which Safety Color is Used for What?
The fluorescent yellow color:
The fluorescent yellow color is used during the day time.

It is used by the cyclists

It is used by runners

It is used by traffic control guards
The fluorescent orange color:
The fluorescent orange color is used during the night time. 

It is used by the construction workers

It is used by hunters
Safety Vest Statistics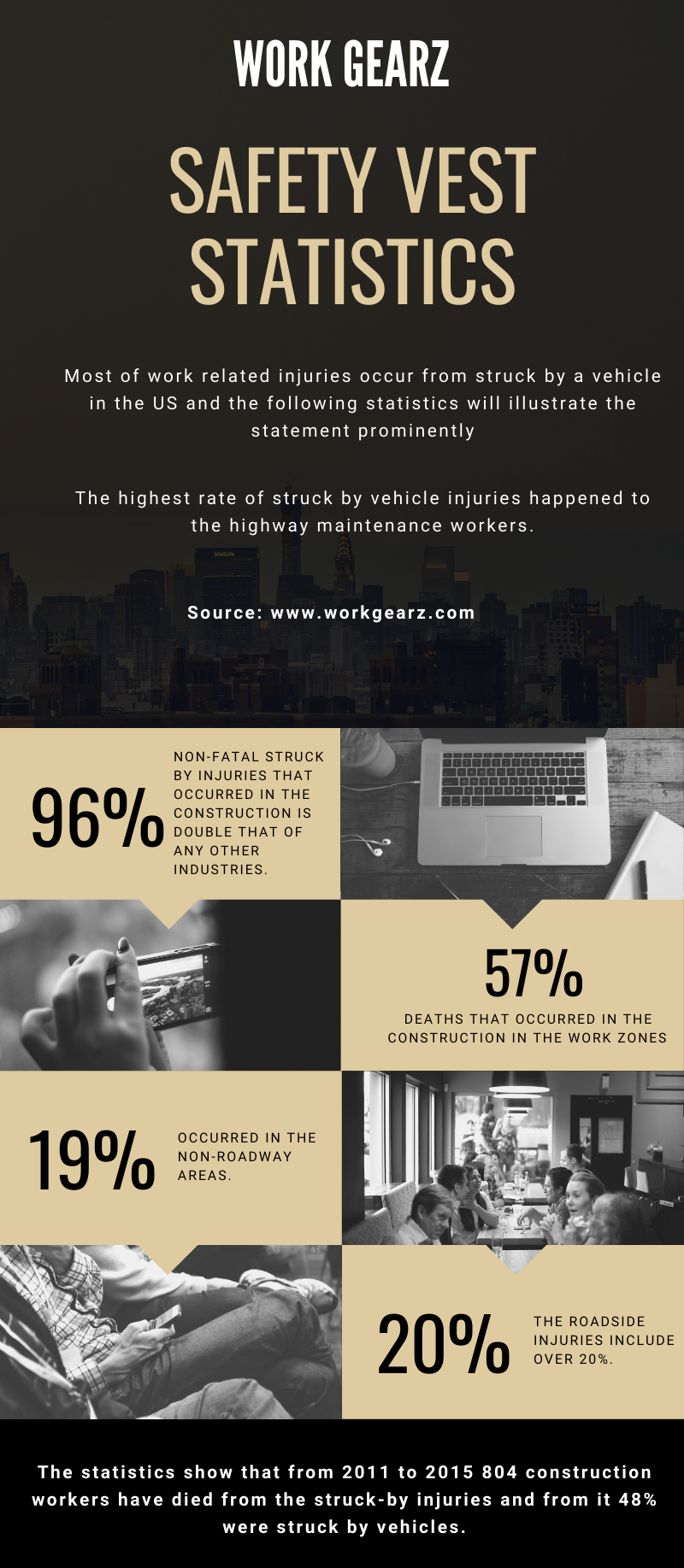 Are safety vests required by OSHA?
OSHA does not state the requirements of any safety vest features and does not tell anything its materials or specifications.
But the ANSI/ISEA 107 is the national standard for HVSA and it specifies 3 important criteria for high visibility clothing:
The base fabric should be of high visibility material that it has to be "fluorescent"

It should have a reflective tape or striping for low-lit areas

The reflective material should cover 360 degree
Safety vest tips:
Here are some tips you must follow while wearing safety vests:
The safety vest must be of the right fit to your body; it should neither be too loose or too tight

You should choose the class of your safety vests after determining the traffic in your work area

Choose yellow color safety vests during the day time and the orange ones for the night time

Choose the color of the safety vest by setting a contrast to your work environment

Wash reflective safety vest with neutral detergents

Do not wash them with other garments that would reduce their visibility
Before we say Good Bye:
Safety vests are made compulsory by OSHA guidelines for every work field which demands dealing with hazards.
 And not wearing a safety vest while on site, might call for legal issues for the worker and especially for the organization or the company.
After all, when you now know the numerous advantages of wearing a safety vest, why would not you like not to wear one, right?
Safety vests come in different colors and a particular class of vest is designed to suit a particular purpose only. Know in details about the OSHA guidelines and which standards to follow related to the safety vests (like ANSI safety vests 107-2015). You just need to wear the right one for the right work.
Besides, cleaning of the safety vests isn't too difficult task if you follow the care label instructions properly.
Well, that's all guys for today's article. We will be right back with a new exciting piece of information. Till then, take care, stay safe and…
Work safely!