Are you planning on going on an adventurous hiking trip? 
Are you out there shopping for the hike and wondering if you should spend over a hundred dollars on a pair of Dr.Martens? Wondering if it's worth all the hype?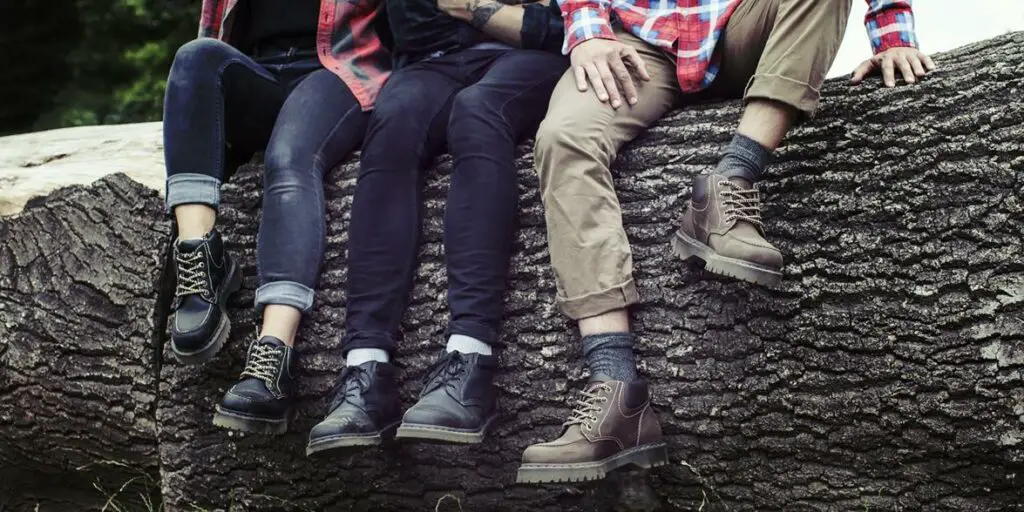 If you are not a 100 percent sure if Dr Martens is a good fit for hiking we have the perfect answer right here for you, and it is YES!!!! Dr Martens boots owns a unique set of desirable qualities that will definitely make you fall in love with them this winter.
Without further ado let's delve right into the deets. 
What to look for in a good hiking boot? 
If you are planning on going on a little hike, it is important to find yourself the perfect pair of hiking boots. No matter how refreshing the view or experience is nobody would walk a swollen feet or a dozen slip and falls.
Hence it important to find yourself hiking boots that can ensure your safety and comfort no matter the environmental conditions. 
A good hiking boot should have the following features: 
1.) Slip resistance 
Slip resistance or traction is one of the most important features to look for in a hiking boot. The outsole of the boot should have intricate pattern and must be made of materials like rubber that provide more friction.
This would help you walk on slippery surfaces like mossy rocks or snowy slopes without falling or breaking your back. 
2.) Support and Stability 
As hiking involves a lot of walking and climbing over uneven terrains, hiking boots must provide good support and stability to the wearer. Good hiking boots ought to have supportive midsoles to make hikes more comfortable. 
3.) Protection 
A good hiking boot must protect your feet from water or extremely low temperatures. It has to be tough enough to withstand wear and tear and keep your feet safe at all time. 
4.) Lightweight
Hiking shoes are not supposed to weigh a ton and act as a hindrance while you walk. Hiking boots must be lightweight so that the boots won't add to the exhaustion of the long hike. 
5.) Breathability 
Since the feet are going to walk miles and get sweaty and weary inside the boots, the material of the boot has to be breathable enough to let the feet have some decent aeration.
Breathable and comfortable boots are a must if you don't wish to end up with swollen and painful feet.
6.) Perfect fit
It is also extremely important to find boots that fit your feet perfectly. If it is way too loose, you will skid and fall and if it is too tight, it is going to restrict blood flow and will probably give you pins and needles. 
See also: Are Hiking Boots Good for Work?
Are Dr Martens boots good for hiking? 
Dr Martens boots were primarily designed for industrial laborers and are therefore pretty tough and apt for harsh working environments. The most notable feature of Dr Martens is the level of comfort they provide alongside safety and protection. 
From the slip and puncture resistant soles, to soft yet supportive cushiony soles and protective steel toes, Dr Martens boots have almost all the desirable features of a perfect hiking boot. 
Dr Martens boots have slip resistant soles made of rubber, that provide greater traction. Apart from preventing slippage, these boots also have puncture resistance thereby ensuring the safety of your feet.
The slip and puncture resistant sole adds to the practicality of the boots and makes them the perfect choice to hike all types of terrains in diverse climatic conditions. 
Dr Martens boots provide great breathability and comfort to your feet thereby making even the toughest of hikes seem like a walk in a park. 
The boots also comes with an air cushioned midsole, to ensure greater comfort and to provide more support to the feet. Even after long hours of hiking these cushiony soles will make your feet feel relaxed and happy. 
Since Dr Martens boots focus more on workers in diverse working conditions, the boots are heavy-duty and well equipped to withstand adverse conditions. The tough leather surface can keep you feet warm and comfortable in cold temperatures as well.
Vegan Dr Martens made of synthetic materials are waterproof and can withstand rain and keep your feet dry. Depending upon the work conditions or hiking conditions, steel toes are also included in certain models for greater protection. 
Despite these really desirable features, Dr Martens do possess a few drawbacks. Dr Martens boots are slightly heavier than other alternatives available in the market.
Even though Dr Martens boots are known best for their comfort, it takes time to get used to these sturdy boots. You will have to prep the boots with leather softner and protector to use it for hiking.
Even though it takes time to break into these tough boots, they will last longer and provide greater comfort from then on. Another minor drawback is that the Dr Martens soles tend to squeak at times, but this can be prevented by using a bit of baby powder or petroleum jelly. 
| | |
| --- | --- |
| Pros  | Cons  |
| Breathable | Heavier  |
| Comfortable | Squeaking  |
| Air cushioned sole for support | Requires prepping  |
| Slip resistant | |
| Puncture resistant | |
| Waterproof and insulated  | |
| Steel toes  | |
How does Dr Martens respond to rain? 
Dr Martens boots have different response to rain depending on the material from which it is made. Vegan Dr Martens boots are made of waterproof synthetic materials and can keep your feet dry even during heavy downpour. These cruelty free boots have a leather like finish and are extremely durable as well. 
Leather Dr Martens on the other hand are not waterproof. Without waterproof treatment, leather Dr Martens can withstand light drizzles and with waterproofing they can withstand a moderate amount of rainfall, but cannot retain the waterproof properties more than that. 
How does Dr Martens respond to snow? 
Dr Martens boots have great traction and hence they provide greater grip while walking in snow. Leather Dr Martens are not really well fitted for hiking in the snow as they are not waterproof.
Dr Martens winter boot collection has well equipped synthetic waterproof boots that can keep you feet warm, dry and comfortable while hiking through thick snow.
The response to snow eventually comes down to the climate conditions. So seek out your perfect pair from the wide array of Dr Martens boots keeping in mind your needs and concerns. 
How to make Dr Martens more comfortable for hiking? 
Even though Dr Martens boots are almost synonymous with comfort, a little more comfort won't hurt. The following tips and tricks can make Dr Martens boots your perfect hiking partner. 
1.) Wear thick socks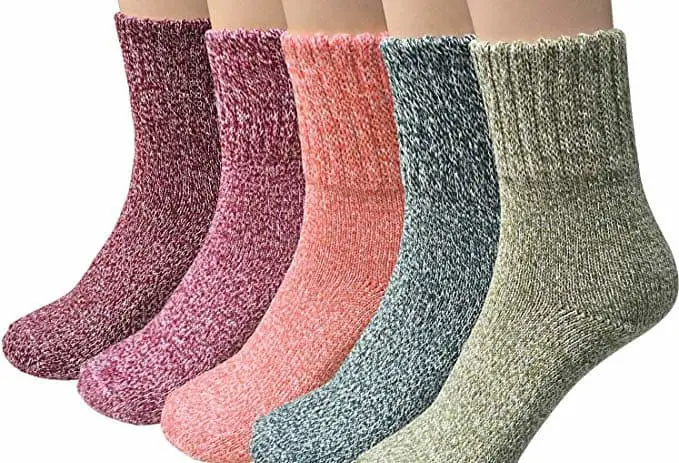 This will prevent your feet from rubbing against the rough inside of the boots and would also aid in stretching the leather where it is tight. You can even wear two socks together instead of one.
2.) Take your time to break into the boots 
Wear them inside your house or around the house to loosen it up a bit and get used to new pair. This will ease the prepping process and will help you get used to walking in them. 
Go for short walks, and it is preferable to use Dr Martens on alternate days to avoid any chance of getting blisters while you get used to them.  
3.) Soften leather with hammer 
So as to accelerate the loosening of the leather you can use a hammer to soften it up and make it more comfortable. 
4.) Padding
Pad any places that may rub against your feet with plaster or moleskin to avoid blisters. 
5.) Remove or replace inner sole
If the boots are not roomy enough for you, you can remove the inner sole of the boot and if your boots are a bit too roomy you can add a not slip sole instead.
6.) Bend the heel a bit to speed up the softening process of the boots. 
How to take care of you Dr Martens? 
Use leather softeners and protectors provided by Dr Martens for a few weeks to prep the boots.
You can clean your pair of Dr Martens with a clean damp cloth. 
Use clean and thick woolen socks while using Dr Martens boots. 
Apply waterproofing spray generously on clean and dry boots to improve water resistance. 
In case of squeaky soles, apply petroleum jelly or baby powder to soften the sole. 
Other Alternatives 
Cheaper alternatives such as Steve Madden, ICHIGO or White Mountain boots can be bought instead. Although they come at a much lower price, they lack the level of comfort and durability that Dr Martens can offer. 
Top 3 Dr Martens boots
1.) Dr. Martens Unisex-Adult 1460 Crazy Horse 
This unisex boots provide great comfort and slip resistance while adding to your style quotient. The cushiony air soles make walking in them a really relaxing experience and the distressed look provides you with a fashion statement. 
Dr. Martens Unisex 1460 Crazy Horse Boots
Original Dr. Martens 8-eye boot

Built on the comfortable Dr. Martens Airwair air-cushioned sole

Made with all the classic Docs DNA, including grooved sides, heel-loop and yellow stitching

Slip-resistant sole and air-cushioned heel enhance traction and comfort
Prices pulled from the Amazon Product Advertising API on:
Product prices and availability are accurate as of the date/time indicated and are subject to change. Any price and availability information displayed on [relevant Amazon Site(s), as applicable] at the time of purchase will apply to the purchase of this product.
---
2.) Dr. Martens Men's Vegan 1460 Fashion Boot 
This fashionable yet comfortable piece is made of waterproof synthetic material that ensures greater protection and dryness even in heavy rains or thick snow.
The Goodyear welt stitching makes it extremely durable and the abrasion resistant material would preserve the fresh and stylish look for ages. 
Prices pulled from the Amazon Product Advertising API on:
Product prices and availability are accurate as of the date/time indicated and are subject to change. Any price and availability information displayed on [relevant Amazon Site(s), as applicable] at the time of purchase will apply to the purchase of this product.
---
3.) Dr. Martens Unisex-Adult Vegan 101 Fashion Boot 
This affordable, cruelty free piece is a heavy-duty boot that is both stylish and practical. A perfect blend of utilitarian work wear and unmistakable attitude, this pair is a must have in every hiker's boot collection. 
Prices pulled from the Amazon Product Advertising API on:
Product prices and availability are accurate as of the date/time indicated and are subject to change. Any price and availability information displayed on [relevant Amazon Site(s), as applicable] at the time of purchase will apply to the purchase of this product.