Cargo pants are generally worn by the working section of the construction or any manual labour section that need pants to keep them comfy and yet be of great utility.
What makes cargo pants comfortable are their baggy and loose fitting, soft cotton fabric as well a number of pockets to store tools.
But when it comes to wearing them outside of work, they can be a little heavy or unnecessary because you really don't need their tough and rough features apart from when you are at work. Yet, they are breathable, of great utility and definitely durable.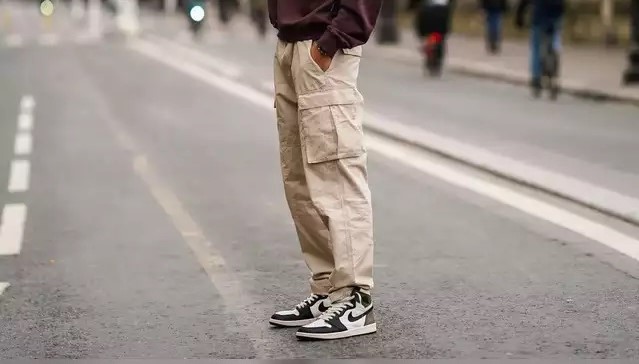 This article will help you find out whether cargo pants are comfortable for daily use or they are just fit for your work!
So, let's begin the hunt…..
What are cargo pants good for?
Cargo pants were first made for use in the military and therefore often termed as combat pants. They were made to withstand the rough environment of the forests or the deserts or the snow and they were provided with a number of pockets to store essentials by the soldiers during times of need.
Later, their features attracted the general mass and they gained popularity among the manual labourers as they found these pants to be durable, tough and of great use to carry their tools and miscellaneous during work.
Who should wear cargo pants?
Cargo pants can be worn by any, be it workers or for day to day wear. It completely depends on your fashion statement whether you want to wear cargo pants and if you are comfortable in them.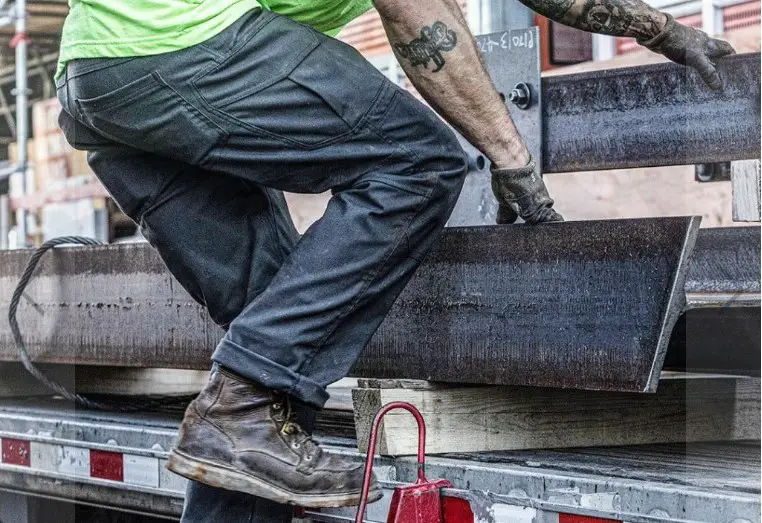 Despite that many shun to wear cargo pants because of their baggy style and bulky look. So, these pants are most popular amongst construction workers, carpenters, plumbers, brick layers, and by any section of the manual working class.
Cargo pants are also good for kitchen workers (chefs) who need to stay around the flame or heat all day long as these pants allow great breathability and do not stick to the skin.
Are cargo pants comfy?
Cargo pants are made of soft cotton and synthetic blend fabric that are ruggedly stitched to give the cargo pants their durability.
These are fast drying fabric and that's one of the most sought for features when it comes to construction workers who need to deal with water or moisture all day. 
Coming to the fit of the cargo pants, they offer a baggy or loose fit that's where the comfort line comes into play.
If you are someone who enjoys baggy style loose fitting pants that allow a lot of room for air circulation within and you live in the hotter parts of the world, these pants will definitely be very comfortable for you.
Why should you choose cargo pants?
Cargo pants are one of the best choices when it comes to the following:
1. Cargo pants can literally be worn anywhere
Though a certain section of the working class including the construction, healthcare and the chef wear them the most, yet there is no constraint as to who can wear them.
They can be sport for outside field work as well as a casual day out or for a trip to hiking with friends.
2. Cargo pants are fashionable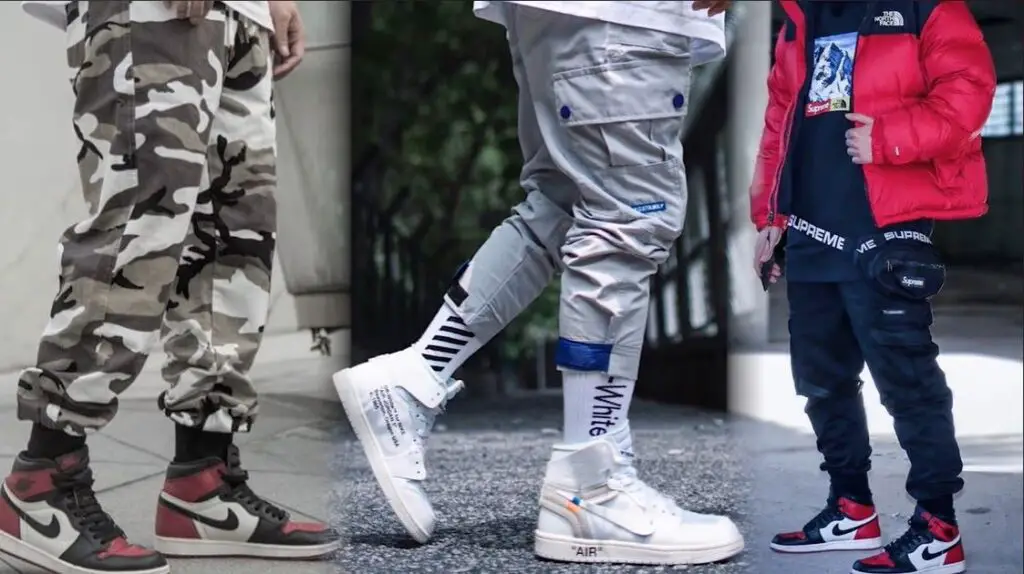 I agree that these pants are mostly used for work, yet these pants are considered highly fashionable by the young crowds who enjoy hip-hop culture or prefer a rugged look by sporting cool shoes and comfy t-shirts with these.
3. Cargo pants are hell durable
Being made of thick cotton or silk blend cotton and ruggedly stitched, these pants are bound to serve you in the same state for years.
4. Cargo pants are fast drying
Cargo pants are made out of fast drying fabric and that's much needed at work and also while outside on field work or a hiking.
5. Cargo pants are easy to maintain
The most common colours of cargo pants are khaki or beige or light brown that do not look dirty too often and can be worn for a longer period of time without washing.
Even the washing part is easy with any detergent as the fabric is hard wearing and not prone to fading or wearing down.
6. Cargo pants are of great utility
Considering the fact that cargo pants have a lot of big pockets with Velcro or zip in them counts for the reason for them being of great utility for different fields of workers like the construction, carpentry, farming, etc.
Even if you are not one among these professionals, and want to wear cargo pants for a casual outing, the pockets can be of immense help to you for storing your mobile phones or wallets as keeping them in the side or back pockets can be risky as well as restrict the free movement of the legs and can be a trouble while sitting too.
And it's a wrap!
If you enjoy free style and don't believe in a sophisticated look with suits and blazers, you would love wearing cargo pants because cargo pants with their loose fit and rugged style with lots of pockets are sure to give you the comfort of wearing as well as carrying your essential belongings with ease.
Hope you enjoyed reading this post. See you soon in my next one. Till then…..
Keep rocking in your cargo pants and have a great year ahead!