Protective dust masks are the most common piece of personal protective equipment in use today. Produced to protect your respiratory system from inhaling allergens, pollution, dust particles, and particulates that are airborne, these protective devices will go a long way in protecting your overall health.
Your reason for selecting a dusk mask will determine if you need a full-face mask, a half-face mask, a respirator, a dust mask, or a simple surgical-style mask. 
Whereas respirators and gas masks operate to specifically filter hazardous particulates, a basic dust mask will slow down the flow of air as you inhale trapping small particulates in the fibers, and the slower you breathe, the better. 
A basic dust mask's filtering ability can decrease with faster breathing. However, there is a new generation of dust masks conceived for very active people who still want to run or cycle in cities with high levels of pollution.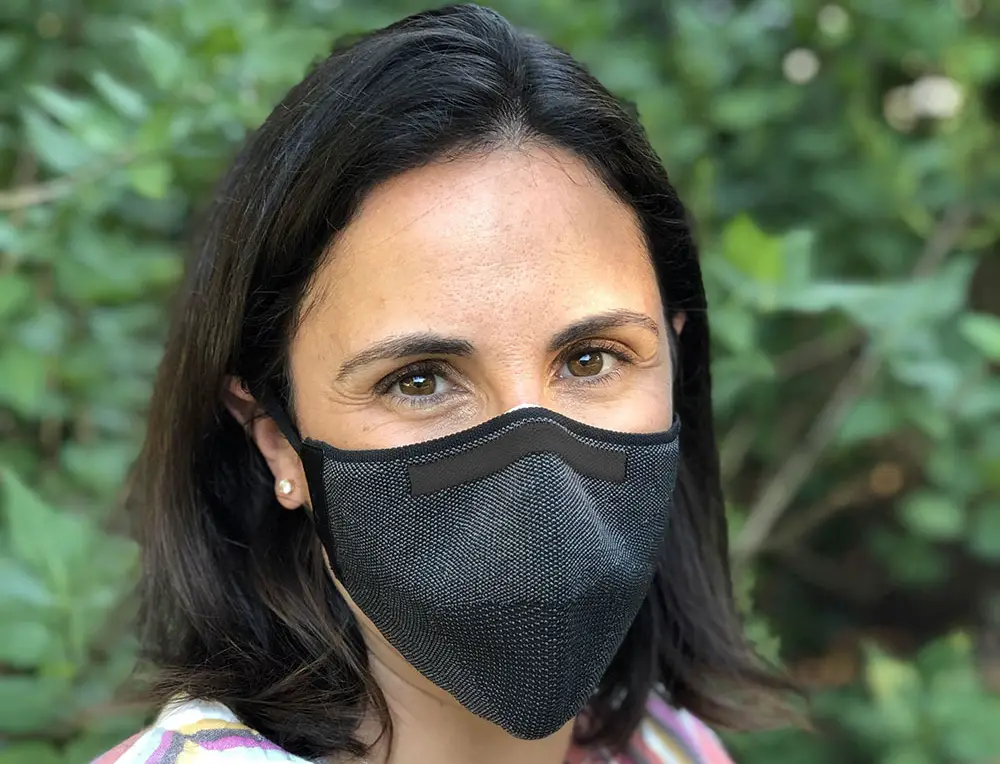 After testing for a month, we found several reusable dusk masks, that we feel merit your attention. Our top overall choice is the Honeywell Dual Layer Face Cover for its filtering capabilities.
| Mask | Material | Adjustable | Filter | Sizes |
| --- | --- | --- | --- | --- |
| Honeywell Dual Layer Face Cover | Polyester | Earloops and nose clip | Honeywell filter blocks 98% of airborne particles | S/M and M/L |
| ProSport Nanotec Dust Mask/ Curve Series | Fabric | Earloops | Nanotec filter | Mini (Kids), Adult |
| Är Black Self-cleaning Small Logo Dust Mask | Fabric | Adjustable ear loops and nose clip | Replaceable nano filter | Kids, Small, Medium, Large |
| Cremöly Mäsksup Natural Respirator Mask | Latex, cotton inner | Adjustable straps | Filter PM2.5 particulates | Small, Medium, Large |
| Airism Reusable Dust Mask by Uniqlo | 90% nylon, 10% spandex | No | Built-in polypropylene filter | Small, Medium, Large, X-large |
| Huckberry Merino Wool Dust Mask | Merino Wool, 100% cotton inner | No | No | One size  |
Dust Mask Needs
Two very important aspects should be factored in when selecting a dust mask: filters and the particles they should be blocking.
Filters
Filter capabilities are generally indicated with a letter followed by a number. The American NIOSH has created a system for classifying filters.
These classifications express the capabilities of a mask to protect the wearer from dust, liquid, and vapor droplets that are airborne.
Protective Mask approval and certification are regulated by the Code of Federal Regulations (Title 42/Part 84) indicated as 42 CFR 84. These ratings include
Cartridges protective from chemicals

Facepiece respirators and dust masks

Powered respirators that are air purifying
These ratings directly correspond to particulate and aerosol filtration. Ratings presume that you are wearing the mask properly and that it fits correctly onto your face. 
Three classification letters are used:
N – not resistant to oil

R – oil-resistant 

P – oil-proofed
Numbers will follow these letters and include
"95" indicates that the mask's minimum filtration efficiency level is 95%. Following this logic, "99" signifies 99% minimum filtration and "100" identifies the maximum filtration efficiency level of 99.97%.
All three of these classifications refer to the filtering of particles that have a diameter that is at least 0.3 microns. 
Particle Size
Depending on when and in what situation you want to wear the dust mask, the size of the particulate will be an important filtering characteristic to factor in.
While you won't be able to measure the particulates yourself, knowing what kind of particle the dust mask filters will make all the difference when searching for optimal performance.
The size of particulates is measured in microns, so indications from manufacturers when acquiring a mask will be expressed as such. Consider these typical environmental particulates.
| | |
| --- | --- |
| Particle | Micron size |
| Asbestos | 1 to 5 |
| Dust from the atmosphere | 0.001-40 |
| Bacteria | 0.3 to 60 |
| Carbon Dioxide | 0.00065 |
| Mold spores | 10 to 30 |
| Oxygen | 0.0005 |
| Pesticides | 0.001 |
| Smoke from oil | 0.03 to 1 |
| Smoke from Tobacco | 0.01 to 4 |
Stopping Harmful Particulates
Particulate filters are generally made from fibers that are not woven to better capture particles as the wearer inhales. They will usually be designed with a pattern of crisscrossing.
As you inhale, if the air you are breathing contains airborne particles, they should be captured by your mask.
Some masks may use carbon filters because carbon is porous and will trap particles by absorbing them.
If you are looking for a mask to wear in environments with exposure to toxic chemicals, poisons, gases, or viruses, a disposal mask will be a more appropriate choice to avoid contamination. At the end of exposure, you just dispose of it.
The Dust Mask or the Respirator?
Dust masks are not approved by the NIOSH as filtering devices. They can be comfortably used to avoid non-toxic dust during housecleaning, gardening, mowing the lawn, or similar. They will not offer protection against hazardous airborne substances like gas, vapor, or dust.
How to Tell the Difference 
NIOSH approval will be marked on the mask or on the mask's packaging. Also, the term "respirator" will probably appear letting you know that this is not just a nuisance dust mask and that it offers a specific level of protection.
Reusable Face Mask Characteristics
The American Food and Drug Administration recommends against reusing an N95 respirator or a disposable dust mask more than one time, and it certainly should not be shared.
The alternative is a reusable dust mask. Nonetheless, dust masks should be washed after every single use.
The American CDC informs that the best reusable face masks will share three characteristics:
Made with fabrics that have a tight woven blend like cotton or blends of cotton

Breathability

Two or more layers of fabric
Manufacturers may use blends specifically for hot summer weather or for colder climates to provide warmth. Some may even feature moisture wicking to protect the skin.
Fit is always fundamental with any mask you may choose to wear. It needs to fit snugly over the nose and mouth area without gaps that allow particulates to enter. With this in mind, look for fit features like:
Nose clips that can be adjusted

Adjustable ear straps or head straps

A cone shape that contour-fits your nose
If you select a mask without adjustable straps, make sure it fits your face snugly but comfortably. Your mask should not be moving around during wear.
Double masking is also an option. Wearing a surgical mask underneath your reusable dust mask can offer added protection and a snugger fit.
Finally, is the mask machine-washable? 
The Reviews
Best Overall Reusable Dust Mask 
1.) Honeywell Dual Layer Face Cover
Prices pulled from the Amazon Product Advertising API on:
Product prices and availability are accurate as of the date/time indicated and are subject to change. Any price and availability information displayed on [relevant Amazon Site(s), as applicable] at the time of purchase will apply to the purchase of this product.
We just loved this reusable dust mask because Honeywell uses a knit of spandex, nylon, and polyester for the outer layer of two that features stretching action for improved fit. The inside layer is a filter that should be changed after each use.
An innovatively designed nose clip features a leather backing to keep moisture away from your eyes and any eyewear by moving moisture to the mask's front.
The seamless knit construction is comfortable and form-fitting. It comes with an integrated adjustable nose clip and adjustable ear loops.
Inside the mask, a hidden pocket hosts the Honeywell filters. Filters should be changed daily or after each individual use. A contoured design guarantees breathability. Without the filter, the mask is washable.
Pros
Comfortable Seamless knit construction

Washable without the filter inserted

Filter replacement is quick and easy

Earloops and nose clips are adjustable

A Honeywell filter blocks 98% of airborne particles

Contoured design for a snug protective fit

8 filters included
Cons
Check Price and Reviews on Amazon
---
Best Reusable Dust Max for Sports
2.) ProSport Nanotec Dust Mask/ Curve Series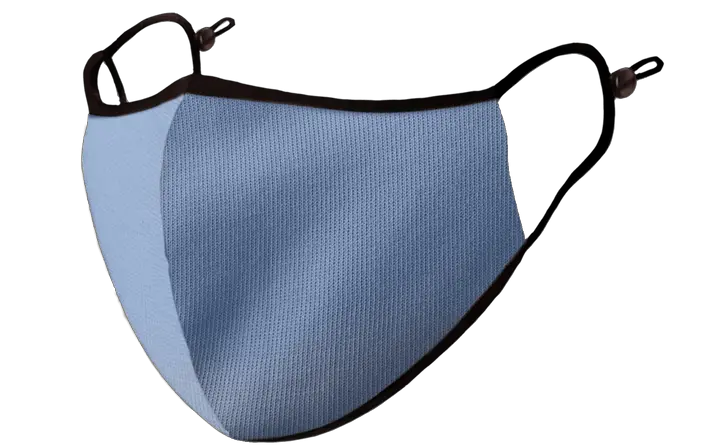 This lightweight dust mask is perfect even for heavy-duty workouts, whether you are cycling, pounding the pavement, or exercising in the park.
The contour design leaves you feeling secure in both fit and protection while moving and working out in the great outdoors.
Adjustable ear loops contribute to a custom fit. The mask comes with a Nanotec filter offering increased protection. Filters are replaceable.
Pros
Excellent protection

Lightweight

Breathability guaranteed

Durable

Hypoallergenic

Adjustable ear loops

Replaceable KN95 Nanotec filters

Soft cotton is washable

Available in several colors
Cons
Only available in two sizes: Adults or Kids One-size-fits-most 
---
Best Reusable Self-cleaning Dust Mask 
3.) Är Black Self-cleaning Small Logo Dust Mask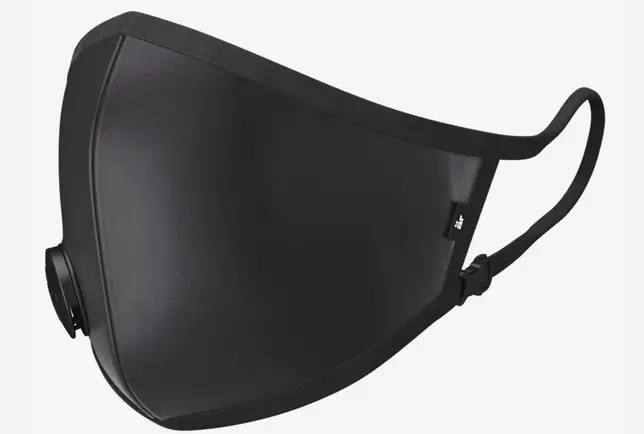 This is a sleek, stylish dust mask that offers a secure fit and good coverage. The included Nano filters have three layers, two that are in material that is not woven and one layer specifically in nanofiber.
A comfortable aluminum nose clip seals any gaps. It is machine washable without the filter. Single Nano filters will last up to forty hours of wear before they should be replaced.
Är has treated the outer layer of the mask with a "ViralOff" with Polygiene® technology coating to annihilate bacteria, meaning it requires less cleaning between wearings. Fluorine-free water repellent Eco Aqua Zero™ technology is included.
Four sizes are available: Kids-S-M-L. Two style designs are sold with or without an exhalation valve. The logo will appear in several contrasting colors on a black mask.
Pros
Replaceable nano filters

ViralOff

®

treatment for self-cleaning

Water repellent

Available with or without an exhalation valve

Lightweight

Comfortable

Earloops feature buckles for adjusting

Adjustable nose clip
Cons
---
Best Eco-friendly Reusable Dust Mask
4.) Cremöly Mäsksup Natural Respirator Mask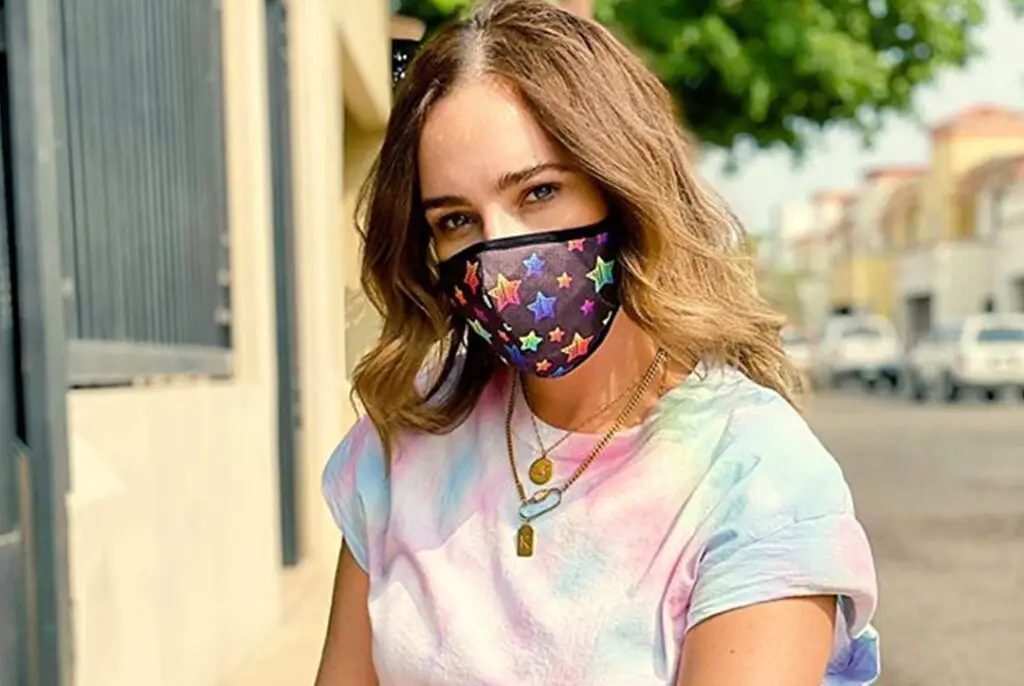 Cremöly offers an eco-friendly solution with this reusable dust mask. Each mask can be reused a total of sixty times for ten hours a day and feature eco-sustainable components in its production.
This includes one layer in natural latex that only requires six months for decomposition. These masks are exceptionally lightweight with the layer closest to your face manufactured in cotton.
These masks have been designed to filter PM2.5 particulates regardless of whether they are dust, pollen, mold, or others. They offer filtering protection before washing of 99% that will diminish to 95% after the first washing.
Pros
99% anti-bacterial

Inner cotton layer

Metal nose clip

Built-in filter for 95%proection after the first wash

Adjustable straps for fit

Microfiber outer layer

Eco-friendly requiring only 6 months to decompose

3 sizes available, S-M-L

A wide variety of varying colors and patterns to choose from
Cons
Latex can cause an allergic reaction for those with latex sensitivity
---
Best Reusable Dust Mask with Built-in Filter
5.) Airism Reusable Dust Mask by Uniqlo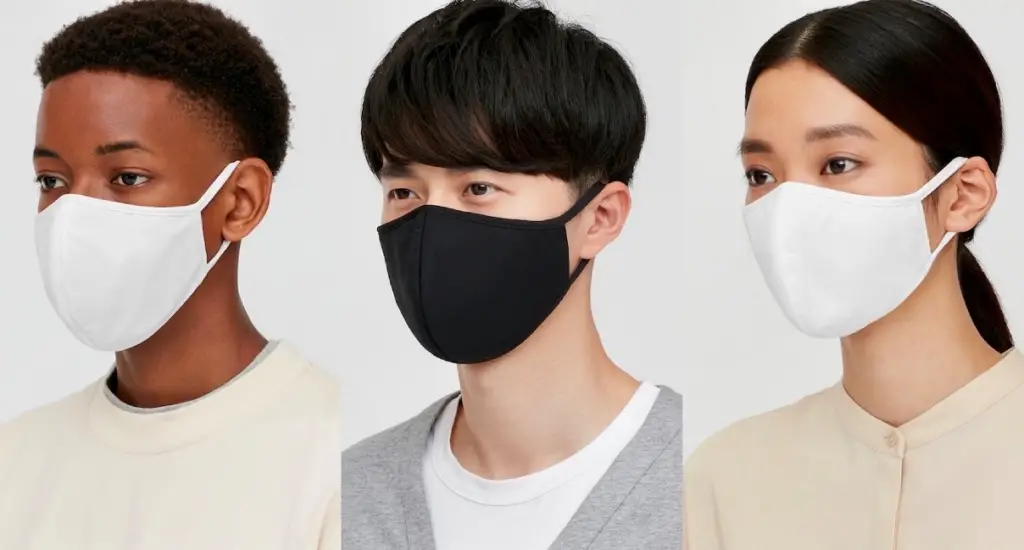 This three-layer dust mask made from a combination of nylon and spandex features a built-in polypropylene filter so there won't be any need for filter replacement during or after use.
Four size options are available in small, medium, large, and X-L with small being intended for children.
The nice thing about this mask is its mesh lining that will block 90% of dangerous UV rays when you are outdoors.
As the first layer of the mask is moisture-wicking, your face should remain dry regardless of the heat. Sold in three-packs for convenience. It's machine washable.
Pros
90% nylon, 10% spandex construction

Super soft and comfortable

Elastic ear loops

Machine washable

4 sizes

Built-in polypropylene filter

Mesh lining blocks 90% of UV rays

Moisture-wicking top layer
Cons
Only available in two colors

Earloops not adjustable
---
Best Moisture-Wicking Reusable Dust Mask
6.) Huckberry Merino Wool Dust Mask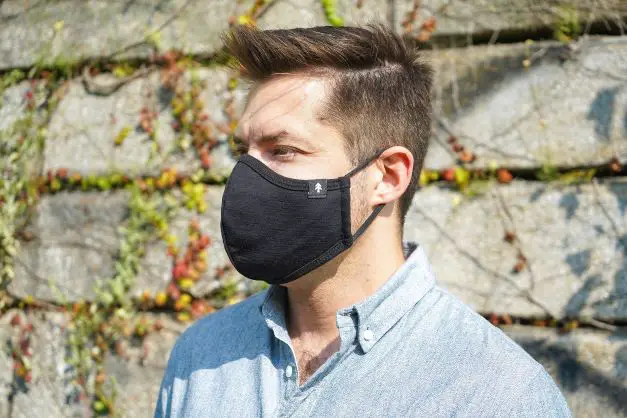 This mask is produced in soft Merino wool that will keep its shape even after lots of machine washings. It offers three layers of protection with the two outer layers in 100% merino wool and the inner lining in 100% cotton. 
Merino wool construction ensures breathability and temperature control to guarantee your comfort. This wool is also moisture-wicking so you will not just be using it in the winter for warmth, but in summer without problems. Made in the USA, it features elastic ear loops for a snug fit.
Pros
Made with high-quality Merino Wool

Breathability

Natural regulating of temperatures

Moisture-wicking

Odor-resistant

Elastic ear loops

Machine washable

Triple-layered
Cons
Earloops are not adjustable
---
Conclusion
While most people imagine dust as flying dirt that settles on a bookcase, it's actually a lot more. Dust is a generic name for a multitude of particles that can include grime, hair, animal dander, insects, sand, and just about anything imaginable in a micro size.
And all this dust ay be home to germs. This is as good a reason as any to regularly use a dust mask but if we add in a dose of pollution, our reasons increase ten-fold.
While we like all of the dust masks that made our list, the Honeywell Dual Layer Face Cover impressed us for its filtering capabilities. Thank you for reading and good luck masking up!