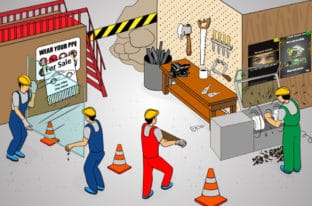 As aptly said:
"Prevention is better than Cure"
The best possible cure from fire is to prevent it.
In this post I am going to tell you the best safety precautions to be taken to prevent fire in workplace.
In fact:
These are the exact strategies used by various organizations and workplaces to deal with massive fire breakouts, which I collected from researches and surveys.
And today I'm going to show you how I found out the strategies…
…and how you can do the same thing.
1. A fire prevention strategy: Management of Heat, Oxygen and Fuel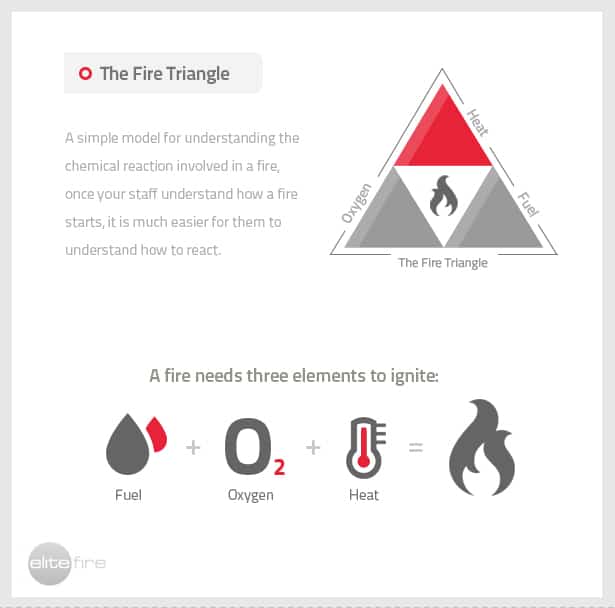 The triad: "Heat, Oxygen and Fuel" are like putting oil on the lamp to burn it.
These elements actually trigger fire to spread out.
Here's how they are linked to each other:
Oxygen, heat and fuel give way to fire. All three are the major causes of fire breakouts.
In this post we are going to explain that to you in detail.
2. Cautions for Smokers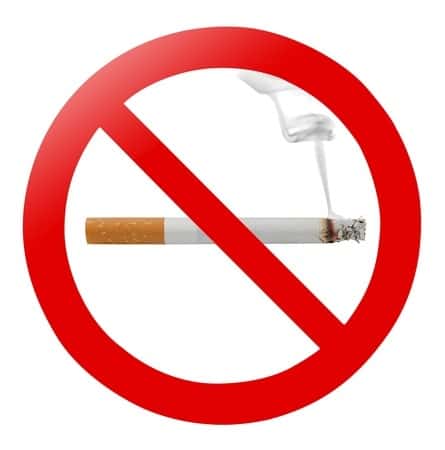 Yup, though it seems to be out of wisdom, 
But stay with me,
This is indeed very necessary in preventing fire.
We analyzed a lot of videos, and surprisingly I found out smoking to be one of the root causes of fire.
This is how you can avoid the risk of fire from smoking:
3. Planned Maintenance Program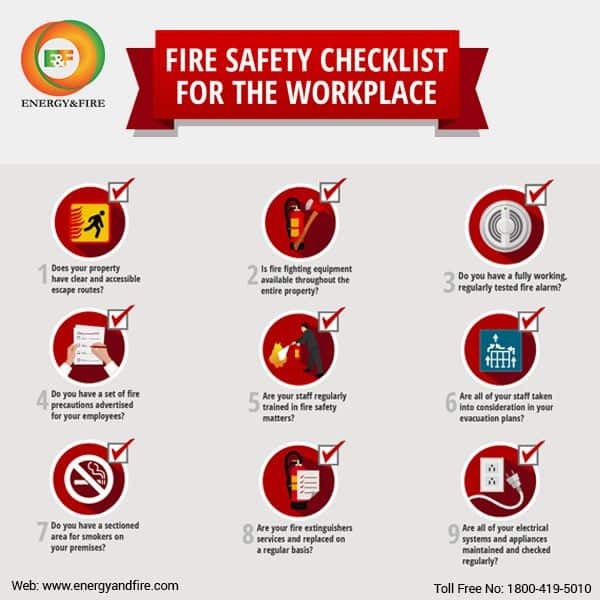 Here's the deal:
The better planning is done; the better is the safeguard that it provides.
The question is how?
Here's an example what a planned maintenance program should deal with:
4. Dealing with Heat Producing Equipments
This is no child's play.
You really need to know how to deal with the heat equipments.
Why is this important?
Because heat equipments are triggers to catching fire. They give way to fire to explode.
Therefore, ensuring safety measures become inevitable:
Ensure the use of heat equipments which have a thermostat to regulate heat.
Have them serviced regularly.
Switch them off when not in use.
Do not use them on combustible and explosive substances.
Avoid ventilation points on machinery becoming clogged.
5. Wise Use of Portable Heaters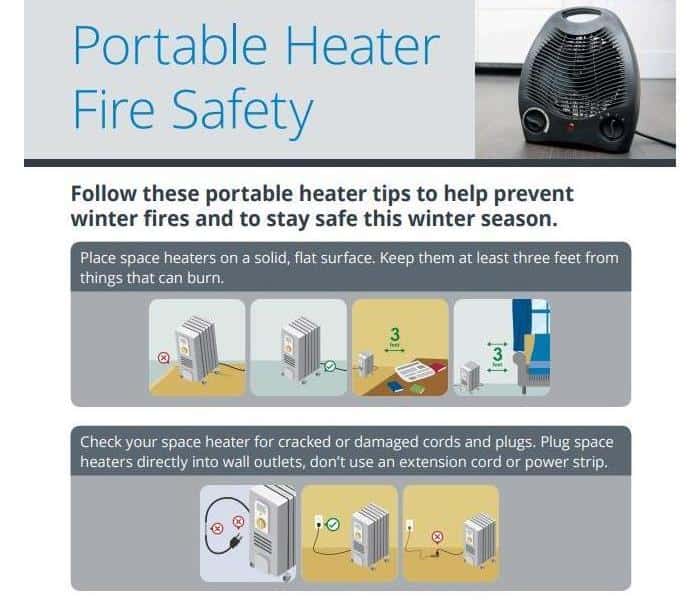 Portable heaters are a must in workplaces.
But…
Heaters are one of the causes of fire breakouts if being mishandled.
Let's see how:
6. Plans for Hot Works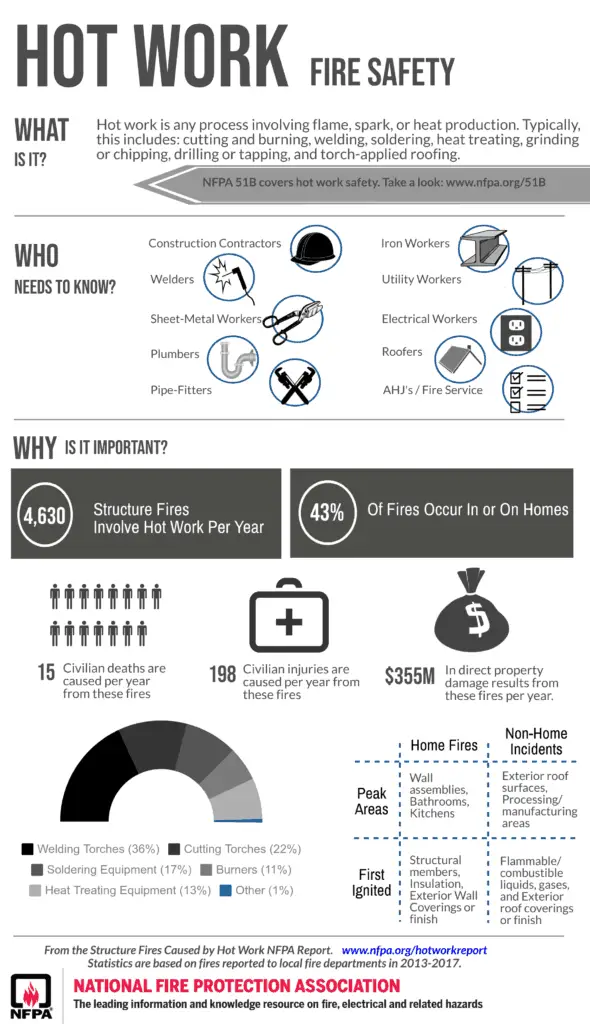 Thinking what does it mean?
Well,
A hot work is such an activity which generates sufficient heat, sparks and flames to cause fire.
Hot works include:
And ways to deal with hot works are:
Make sure that the workers are well aware of hot work procedures and controls.
Ensure routing check and supervision.
Appoint a fire watcher for fire-watch and fire-fighting.
Try to prevent and suppress sparks and overheating.
Ensure that all the appliances are off when the work is done.
7. Safeguards for Heat
Let's tackle it:
Fortunately, you don't need an MBA to do this.
In fact, all you need to do is just keep in mind the following:
8. Safety Measures while Handling Electricity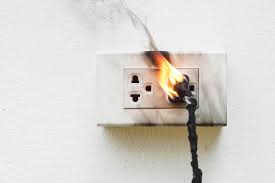 You probably know that electricity is not a kid's play.
There are major risk factors with electricity.
Hold on,
The relief is…
There's way to deal with it too.
Let's do it.
Focus on these points:
Replace electrical wires with earthen wires. Earthen wires are safer in case of fire breakouts. In fact, they do not conduct fire.
Install an MCB where the mains come down automatically in case of heavy loads and short circuits. This prevents fire breakouts.
Get the cables and wires installed by a qualified electrician.
Control pest to avoid rodent damage over electrical wires and equipments.
Regularly check for damages in cords and wirings.
Install high voltage outlets for heavy load electrical appliances.
Try avoiding use of extension cords.
9. Safeguards while Using Oxygen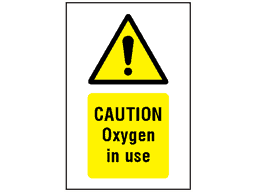 While oxygen is life,
It might take life away too.
How?
Let's have a look:
Oxygen is the element which helps in combustion.
In simple language it boosts fire and thus, becomes one of the major causes behind fire breakouts.
Thus,
It becomes necessary to follow the precautions below where oxygen is used:
Have a scope for adequate ventilation.
Have patience while handling oxygen cylinders. Go slow while opening the lid.
Never smoke in places where oxygen is used.
Do not use oil or grease to lubricate oxygen equipments.
Never store oxygen in containers other than those made for storing oxygen. Neither use replacement parts from other containers in case the original is damaged.
Follow the safety advices and paste the instructions above the oxygen cylinders.
Workers should be trained in proper handling of oxygen devices.
10. Safeguards while Using Fuel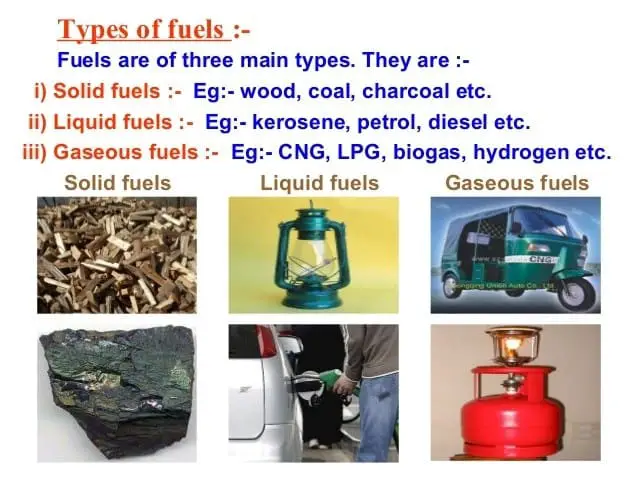 Fuel being one of the other elements behind the root cause of fire, it becomes compulsory to check on it.
Some common fuels are:
Thank God,
We have some of the easiest tips for you to deal with it.
Move your eyes below:
11. Precautions with Flammable Materials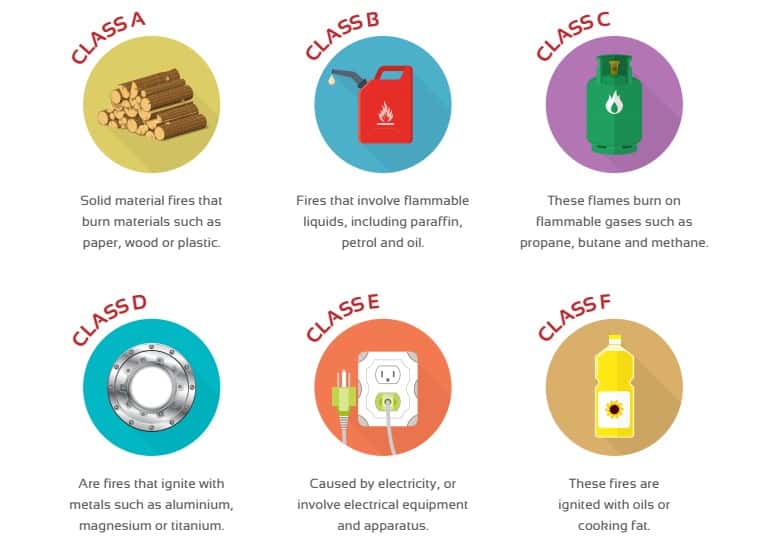 "Good conductors of electricity" are usually the flammable materials.
If you are still in doubt,
Let me help you out.
Firstly, let's know the flammable materials:
Now when you are well aware of the combustible materials let's focus on the safety measures to be taken into consideration:
Minimize the use of these materials with their alternatives and keep them away from the escape routes.
Keep them in stock in separate building, other than that of your main workplace building.
Train your employees on safe storage and handling of these materials.
Keep these materials inside a fire proof cupboard, made of iron or steel.
In case of handling the gas cylinders and gas pipes, learn the precautionary measures while handling these items with the gas suppliers and train the employees to deal with it in case of combustion.
Keep fire extinguishers in front of gas cylinders and gas pipes.
12. Careful Handling of Flammable Liquids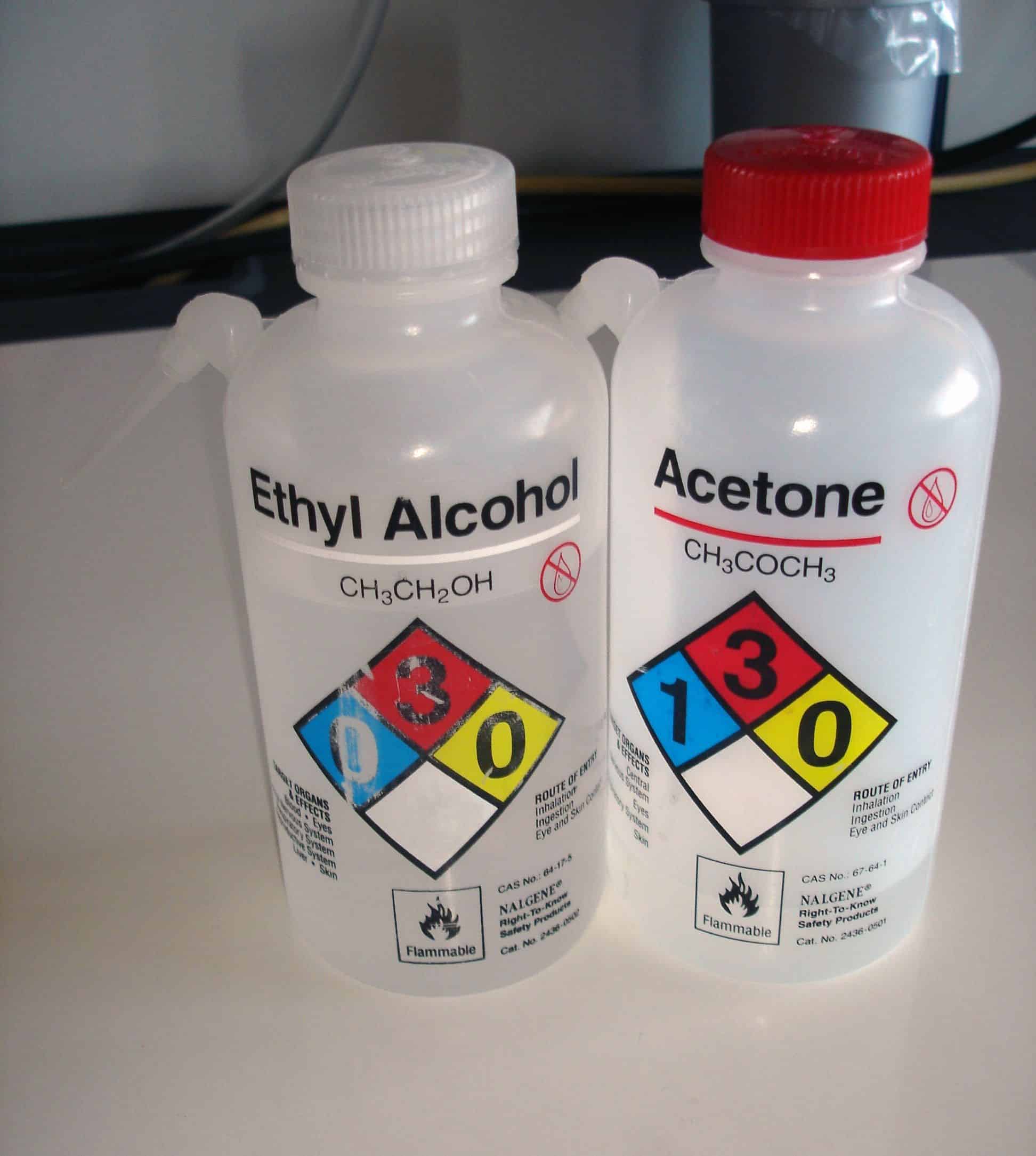 Flammable liquids are known to all I guess.
If not,
Here are some to be taken into consideration:
After a lot of Google search,
I have come up with the following tips to handle flammable liquids:
Do not keep more than a day's supply of these liquids in the workplace.
Store them in fireproof containers in a well ventilated room, open space, or in a suitably constructed store room.
Decanting of flammable substances should be done in a well ventilated area to clear up any spillage.
No potential ignition sources should be there in areas where flammable liquids are stored.
Intermediate Bulk Containers are nowadays replaced with steel cans to store flammable substances. These pose risk in case of fire breakouts. In fact, researches show that in UK serious fire rates have increased due to the usage of IBC in workplaces.
Do not keep flammable substances near combustion zone, fire exits, gas cylinders and electrical sources.
Train the workers to handle safely all the flammable liquids and to dispose them off safely in an open area, away from the workplace.
13. Precautions to be Taken while Cleaning and Housekeeping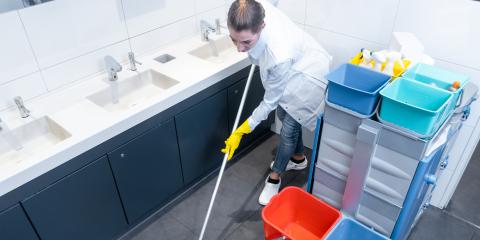 You think cleaning and housekeeping has nothing to do with fire prevention?
I must say you are absolutely wrong guys!
In fact,
There is a lot to be known and things to be taken care of while housekeeping.
Let me quickly sum them up for you:
14. Provide Safety Data Sheets
Unaware of what a safety data sheet means?
Well…
I am here to help you out.
In fact,
Safety Data Sheets are there to help you out with the safety measures to be taken while handling chemicals, storage and emergency measures.
Below I have attached a safety data sheet for your reference: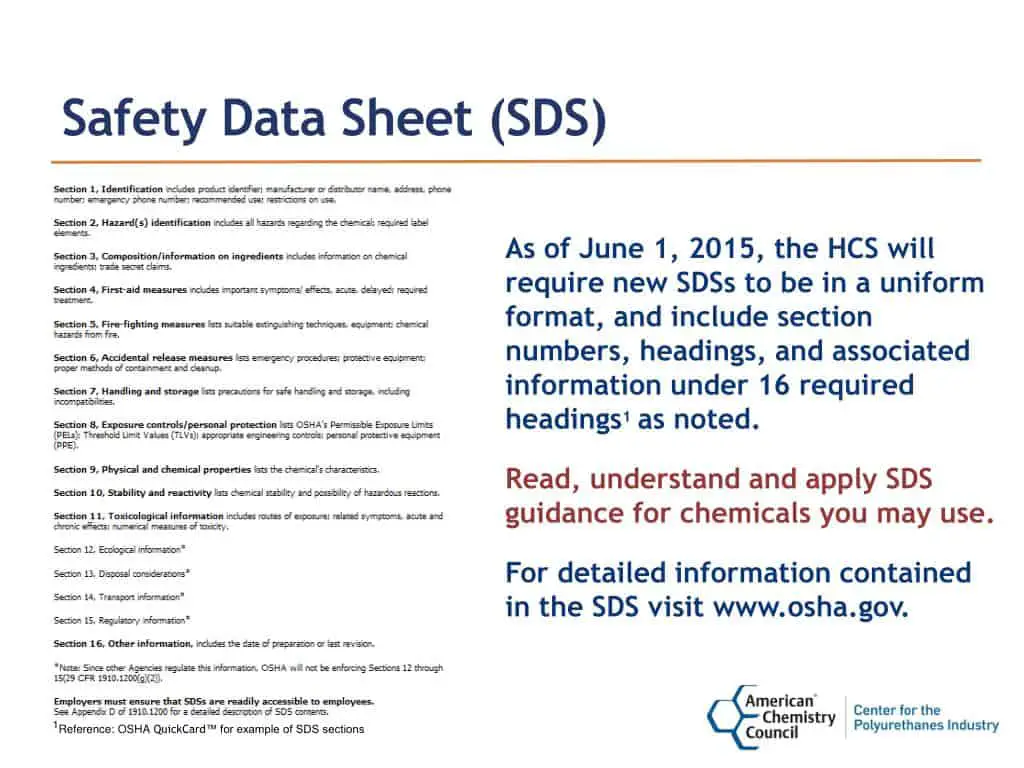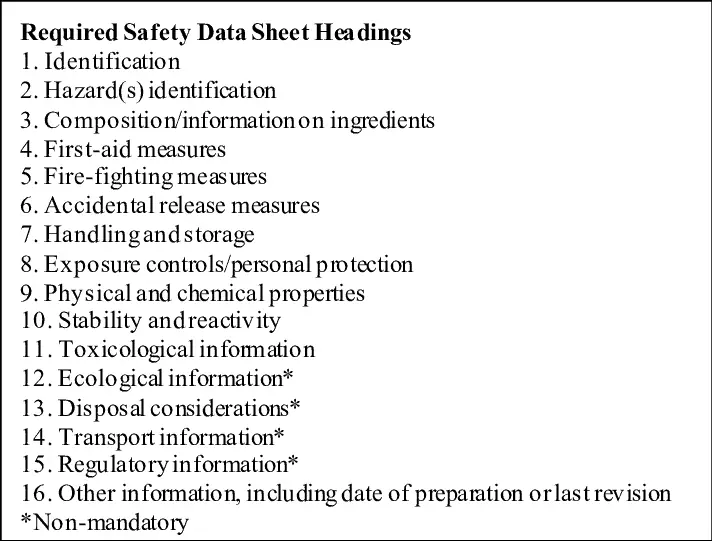 15. Mark the Fire Exits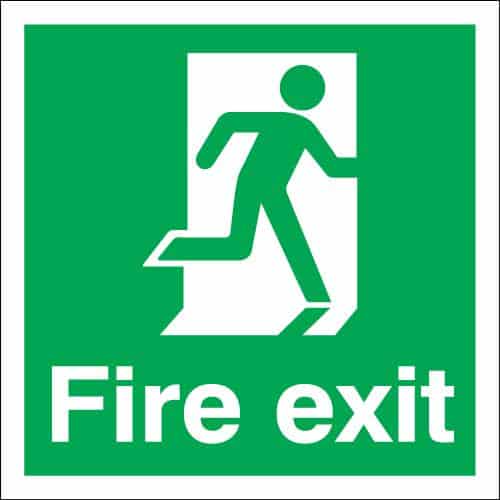 YUP,
This arrow is a life savior in case of fire breakouts.
Basically,
This is the only sign people search for during a fire in the building.
As such, this thus becomes the important factor while we talk about fire safety measures.
All you need to do is:
Post or mark fire exits after regular intervals on the walls of the rooms, stair cases, doorways, passages, etc. so that workers can be well guided easily to the open spaces in case of fire breakouts.
NOW IT'S YOUR TURN
So I hope this post helped in showing you how to safeguard against fire.
And now I'd like to hear from you:
Which strategies from today's post have you already followed or are eager to follow?
Or maybe you have a question about what you have read today.
Either way, let me know in the comment section below right now.