Safety is the number one consideration for professional tradesmen, engineers, architects, and anyone having to deal with construction, industrial, chemical or agricultural work.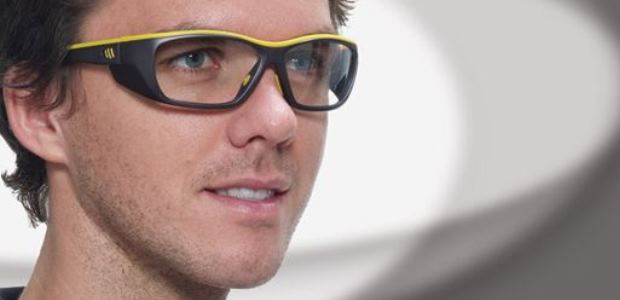 The first thing we do in the morning is open our eyes and the last thing we do is close them. Our eyes work all day long, and they deserve the best protection available. 
Of all the prescription safety glasses we tried out, we recommend the RX Safety Prescription Glasses RX-15011 for the high-quality nylon frame, and adjustable nose piece guaranteeing comfort. Perfect for just about any shaped face and unisex, these stylish prescription safety glasses are ANSI approved and budget friendly.
| Prescription Safety Glasses | Frame | Comfort | Colors | Extra |
| --- | --- | --- | --- | --- |
| RX-15011 | Nylon plastic | Adjustable nose pad, Side shields, High Rx | Black/clear, Black/yellow, Crystal red, Crystal clear, Navy/clear | Rectangle shape, ultra-flexible arms, Integrated wrap-around shields |
| WileyX Profile | Plastic | Lightweight, Adjustable temples | Gloss brown demi, Matte Hickory brown | Side shields, high Rx, spring hinge |
| ArmouRx 6006 | Plastic safety frame | Foam eyecup, strap | Black, blue, grey | Integrated side shield, Removable cushion, strap |
| SPY Quanta 2 | Plastic | Rubber nose pad, Rubber temples | Matte black, w/grey green lens, matte black w/polarized lens | Wrap-around sunglasses |
| TITMUS SW10 | Plastic | Foam eyecup, rubber nose pad, Rubber temples | Black, White, Brown, Camoflauge, Tortoise, clear | Lateral shields, rectangle, Wrap-around |
| Oakley Industrial Det Cord | Plastic | Lightweight, Anti-slip nose pad | Matte black w/grey lens, Matte black w/ clear lens, Matte black | Wrap-around sunglasses |
If you wear regular prescription eyeglasses, you have several options for eye protection. Among these options are:
Contact lenses under safety glasses

Fit-over safety glasses or goggles that can be worn over your regular eyeglasses

Inserts for safety goggles that are prescription lenses

Safety prescription glasses
All of the above are viable options, however, one of the most comfortable choices is a good pair of safety glasses that have your prescription lenses built right in.
Our editors have researched and tested the best prescription safety glasses, and here below is our list of top choices.
Why Wear Safety Glasses
Eye protection is essential whether you are a professional or do home improvement projects as a hobby. Safety glasses will protect your eyes from flying debris of all types, including dust and minuscule particles you can't even see.
They also can safeguard eyes from impact and from liquids splattering. Many will offer sun protection as well as glare protection and UV ray protection.
Not all safety glasses are the same. The marketplace offers numerous styles with various types of protection, many designed for specific professions or work environments. Safety glasses are a priority and are often a safety gear requirement at the workplace
If your employer or your profession requires you to wear protective safety eyewear, and you also regularly wear prescription glasses or contact lenses, you should consider a good pair of prescription safety glasses to avoid having to wear two pairs of glasses on the job, which may lead to some discomfort. 
Your safety glasses should meet all your professional and environmental necessities in order to guarantee you maximum protection while on the job as well as meeting any legal safety requirements.
You need to be able to see on the job, however, you also need to have your vision protected.
What Are Prescription Safety Glasses?
Prescription safety glasses are safety glasses that are worn in place of a worker's regular eyeglasses when he or she needs protection on the job.
The lenses in these safety glasses will be made to the same specifications as regular prescription glasses or to the individual needs determined by the eye care professional that writes the prescription.
Often you will purchase the safety glasses' frames and then order your lenses specifying that they are for safety glasses.
Can My Prescription Glasses Be Worn as Safety Glasses on the Job?
No, not unless your regular prescription eyeglasses are specifically designed to meet safety requirements in the workplace, they will not be appropriate as protective safety glasses.
If your regular eyeglasses have a stamp on the frame or on the lens attesting to the fact that they meet ANSI or other safety standards, you should assume that they do not.
What You Should Look for in a Pair of Prescription Safety Glasses
Fit and Comfort. The fit should be comfortable for the eyes, nose, ears, and your face in general especially if you're going to be wearing these glasses for an extended period of time.
They should be lightweight enough for long work shifts. An ergonomic frame design is desirable for comfort.
If you are not able to try on the glasses in person, look for nose pieces that are soft, arms and temples may be flexible or coated in rubber or soft material for added comfort.
Safety Lens Material. Normally safety glasses' lenses will be manufactured in polycarbonate, and occasionally in acrylic, glass, or NXT.
Polycarbonate is the go-to material because it is lightweight, impact-resistant, and will offer UV protection.
However, in the case of prescription lenses, NXT, and glass may be better options because they offer better and greater optical clarity.
Treatments and or Tints. You may decide to consider the tint of the lenses. If you work indoors, a clear lens may give you better optics, if however, you work outdoors or with flames, you may prefer a tinted or shaded lens that offers more protection from the sun or bright light.
Some glasses will offer coatings that reduce glare or may be mirrored, as well as antifog coatings for perspiration or humidity. Blue light blocking coats as well as hard coatings or hydrophobic coatings are also available.
Safety. Additional safety features may be warranted. Consider impact protection should you happen to work, for example, at a construction site. Will the glasses protect you if debris or dirt flies in your face? Will they crack? Will they resist? 
Safety Certification. If you buy in the United States, look for ANSI Z87.1 certification. This certification will guarantee that these glasses have been tested properly and that they meet the safety standards for PPE, personal occupational, and educational personal Eye and Face Protective Devices. This should be clearly marked on the inside of the lenses.
Our Best Prescription Safety Glasses Choices
Our Top Choice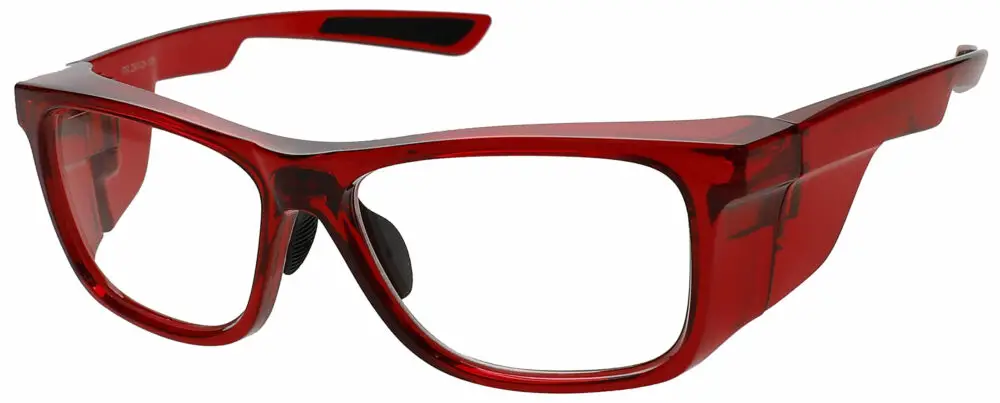 This pair of prescription safety glasses offer everything you need in a pair of safety glasses. They feature nylon arms and an adjustable nose piece for comfort.
The classic style is appropriate for both men and women and can be easily worn regardless of face shape or head size. The nylon arms are made in durable thermoplastic but are ultra-flexible.
The ANSI-certified glasses have frames that are rectangular with integrated wrap-around shields for protection from dust, particles, paint, or chemicals from any angle.
Frames are available in a few different color options including clear, yellow, red, and black. Sizes medium and large.
Pros
Affordable

ANSI Z87 approved

High Rx

Lateral shields

Unisex

Adjustable Nosepad
Cons
Range of bifocal lens may be large for some
---
Other Great Choices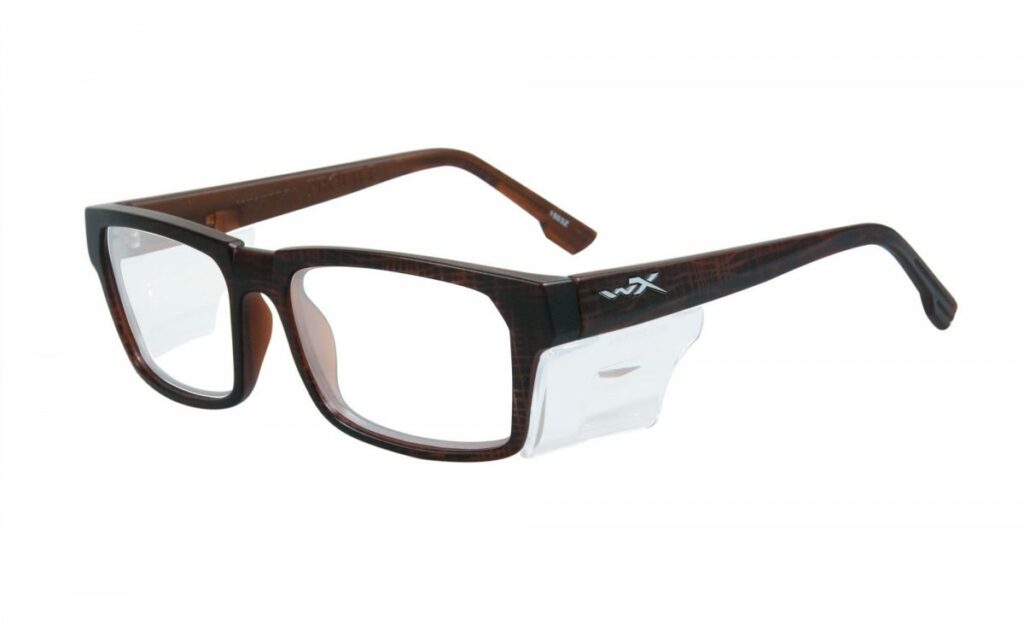 These safety glasses have a rectangular frame shape. They are particularly adapted to high RX prescriptions.
Featuring side shields for extra protection that are removable, the frames are manufactured in nylon and are thus lightweight as well as shatter resistant.
These glasses are appropriate for both work environments and outdoor sporting activities. They are ANSI Z87.1 rated and are adaptable for single vision, bifocals or progressive lenses.
Pros
Lightweight full rim in nylon

Removable lateral shields

ANSI Z87.1 rated

Polycarbonate lenses

100% UVA/UVB protection

Adjustable Temple Tips
Cons
Nose piece not adjustable
---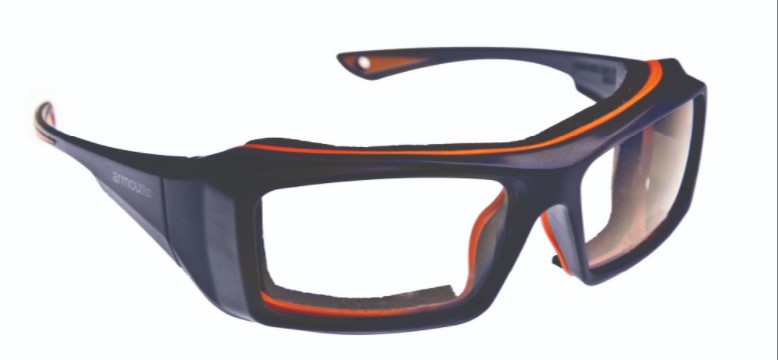 These safety glasses feature foam eye cups and plastic lateral shields for improved safety. This is a budget friendly choice.
The plastic wrap frame comes with a head strap for security and a removable cushion for comfort. They are ANSI Z87 rated. 
Unisex styled for heart, round, oval and square shaped faces. Available in several colors. Sizes medium and large.
Pros
Foam eye cups

Lateral protection shields

Unisex

Strap 

ANSI Z87 rated
Cons
–
---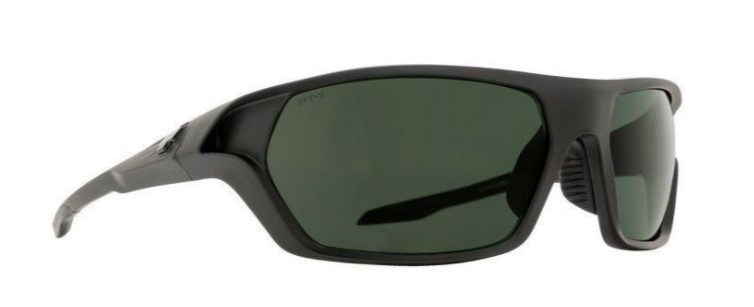 These prescription safety glasses look like they belong on a beach. The SPY Quanta 2 has joined style with safety for some really fashionable safety glasses. 
These safety glasses feature a secure comfortable fit and they are sunglasses. Manufactured in Grilamid (amorphous polyamide thermoplastics), they are indestructible, and also feature the Scoop ventilation system to decrease the risk of fogging and increase airflow.
Lenses are polycarbonate. Rubber nose pad and rubber temple tips. Sizes large and medium.
Pros
ANSI Z87 rated

Indestructible

Rubber nose pad and temple tips

Fashionable
Cons
---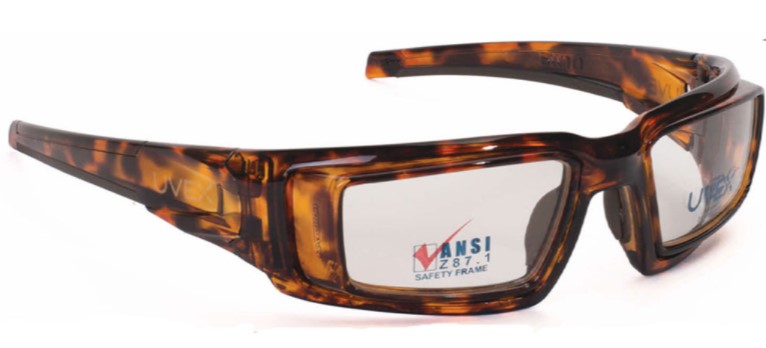 The Titmus SW10 glasses are stylish and come in at least a half of a dozen colors. They are high-quality glasses that can be worn in numerous work environments that involve chemicals, fire or heat.
The Titmus SW10 meets the rigorous ANSI safety standards. Available in two frame sizes. Foam eyecups, temples that feature padding and the molded nose piece are designed to ensure fit and comfort. The wrap-around rectangle frame style is adapted for both men and women.
Pros
ANSI Z87.1 rated

Suited to work involving chemicals, fire or heat

Six available colors

Temple padding

Molded nose piece

Foam eyecups
Cons
---

If you want both sunglasses and style in a pair of prescription safety glasses, the Oakley Industrial Det Cord is a convincing option.
Oakley often does their own impact resistance testing of their products which doesn't mean that these products are ANSI certified.
However, in this case, these lightweight glasses are ANSI rated for any workplace environment. The sizing is a one-size-fits-all that works well for larger sized heads. These safety glasses also feature a Unobtanium® nose pad that is anti-slip.
Pros
3 colors

ANSI rated

Anti-fog coating

Compatible ear stems 

Unisex
Cons
Expensive

One-size-fits-all may not be for everyone
FAQs
What does a Z87 safety rating mean for prescription safety glasses?
The ANSI (American National Standards Institute) is an independent organization that tests and then certifies ratings for safety. These ratings are then approved by OSHA (Occupational Safety and Health Administration).
A rating of Z87.1 means that these glasses meet the ANSI requirements and are acceptable in any work environment where safety glasses are required.
Do prescription safety glasses give UV protection?
Some brands do offer UV protection. Polycarbonate lenses provide UV protection.
Can safety glasses with the ANSI Z87 rating have prescription lenses?
ANSI Z87 safety glasses are available with prescription lenses.
How do I know if my prescription safety glasses have the safety rating?
Frames and lenses are required to have a stamp that shows they are ANSI safety rated. 
Which prescription safety glasses are the best?
This depends on your personal needs, the job you do and your taste. What is good for one may not be good for another. 
Consider what your professional needs are and then look for safety glasses that carry the ANSI rating. You may also want to consider goggles, glasses with side protection, and comfort.
What are prescription safety lenses made from?
The standard material used in the industry is polycarbonate. Polycarbonate is an impact-resistant material that is shatter-proof. Various brands will add additional coatings or tints.
These lenses can also be used for single vision or for bifocal, and multifocal lenses. Much will depend on the frame as not all lenses are adaptable to all frames.
Do prescription safety glasses come in various tints?
Yes, there are multiple tints and coatings available. Photochromic lenses are also available from some suppliers for workers who want clear lenses indoors and tinted lenses outdoors.
Can I find prescription safety glasses with progressive lenses?
Yes, again some suppliers will offer single, bifocal and progressive lenses for safety glasses. There will probably be limitations for some frame models.