Canadian footwear manufacturer Kamik has been in the business since 1898 or almost 125 years. That's a reassuring quality for a manufacturer when you are choosing boots or shoes.
The company obviously offers quality products and has exhibited the flexibility and innovation necessary to remain in business and at the top of the pack for over a century.
Now Kamik produces lots of various kinds of footwear for men, women, and children, but what about their boots? Are Kamik boots good?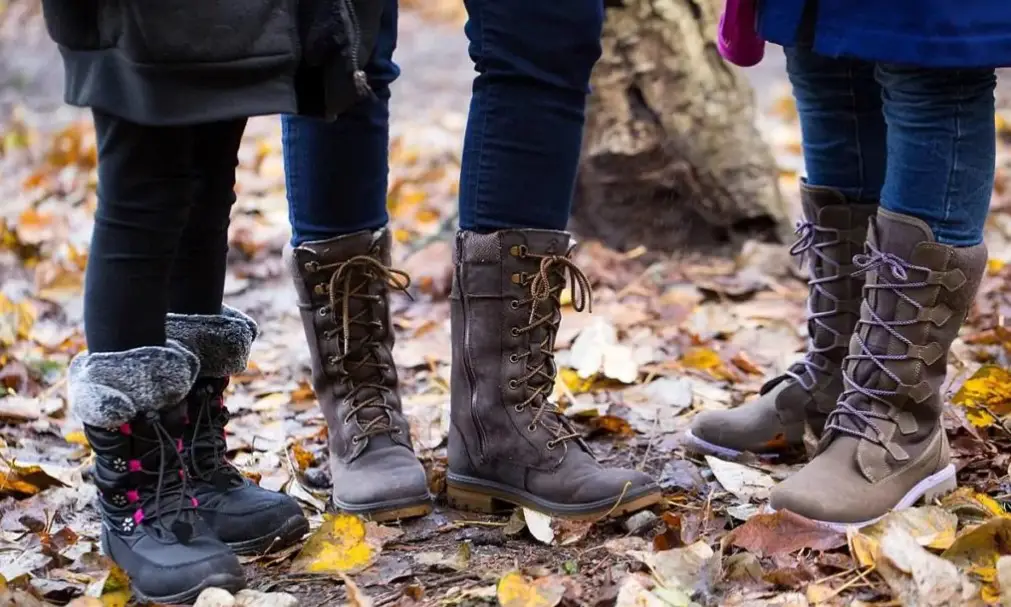 The Kamik Company
The first manufacturing plant connected with Kamik opened in Contrecoeur, Quebec Canada in 1898.
William Cook arrived in Canada from Lebanon in 1912. He was 16 years old. He traveled across the ocean because his father feared he would be conscripted into the army at home. He came alone with $500 in his pocket.
By 1932, William had saved enough money to purchase the Charon Manufacturing Company in Contrecoeur, Quebec. He overhauled this facility and placed his focus on modern footgear for the entire family.
By 1940, William Cook traveled to Japan to source rubber footgear. In 1957, William Cook stepped aside in favor of his son Gordon Cook and a new generation of manufacturing talent.
By 1961, Kamik had opened a second plant in Saint Laurent, Quebec.
The company eventually changed its name and location. By 1972, the Kamik brand was born. It is one brand under the Cook family's Genfoot group based in Montreal. In 1979, the company acquired Hamburg Felt. 1991 saw the company's expansion into the European market.
Assembly lines in Contrecoeur ended in 1990 and the facility closed in 2004. Now operations are divided between the manufacturing plants in Montreal and in the Littleton, New Hampshire, USA. In 1993, Kamik adapted to embrace sustainable manufacturing.
The Cook family despite their growth has maintained their base in Montreal and have continued to use Canadian materials and Canadian talent when so many other companies began outsourcing.
With global expansion, they have facilities in New Hamburg, Ontario, and in Romania. They also have European offices in Germany and even collaborate with the Italian hiking boot brand AKU. They are truly a Canadian powerhouse in the global marketplace.
The Manufacturing Carbon Footprint and the Environment
Kamik has a strong commitment to the environment that encompasses manufacturing processes as well as recycling. 73% of all Kamik products are made domestically.
The plant does not produce waste as they recycle everything. Products and materials are recycled as their end of life cycle arrives.
Their Canadian made felt liners in winter boots are 100% recycled plastic. Every pair of boots recycles 3 plastic water bottles. Used Kamik rainboots are recycled for new uses and they even pay the postage to return the boots.
In one year, the Kamik company recycles 90% of the cooling water used in their facilities, 360,000 rain boots are made from recycled rubber. All North American plants are 100% recyclable. Packaging is likewise recyclable.
Are Kamik Boots Good?
Kamik boots are definitely good when it comes to protecting feet in harsh weather conditions. Client testimonials speak of being in below 0° weather and still having warm feet.
Rounded toe models protect feet from stubbing and accidents outdoors. Although not all may not have steel toes, they are quite protective.
Kamik produces boots for the entire family, with comparable styles for women and children.
How Much Do Kamik Boots Cost?
Kamik boots can be priced at less than half what other comparable brand names offer. Quite a few models run less than $100, with others just over the $100 mark. With sales and promotions, you can get them for even less. Boots generally cost between $50 and $200.
Boot Types
1.) Hunting and Industrial Boots
These boots are produced with various shaft heights depending on the activities you need to wear them for. They may keep you well protected at the worksite thanks to steel or composite ASTM and CSA compliant safety toes or keep you warm and dry when out in the wilderness on a hunting trip.
2.) Rain Boots
Kamik manufactures the LARS Rain boot with higher or lower shafts. These rainboots are 100% waterproof and feature a reinforced shank for increased foot and leg support. They also feature a reflective patch for nighttime wear. 
3.) Winter Boots
Excellent for cold weather and the harshest conditions, they are produced in a variety of colors and styles including snow boots.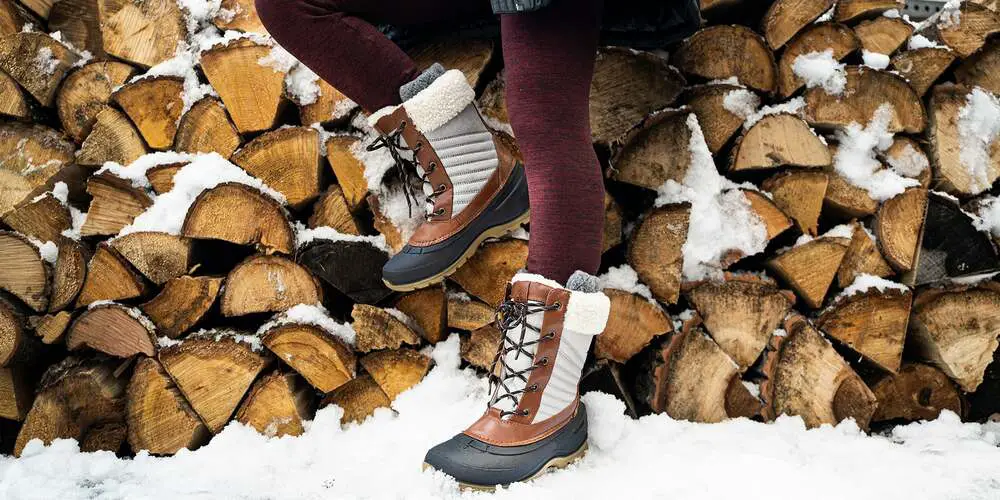 Feet are kept dry, warm and comfortable in the coldest of temperatures even to -40°F. The construction of winter boots is waterproof with padded removeable insoles and moisture-wicking linings.
4.) Heritage 1898 Collection
This collection was designed as a tribute to Kamik's more than 120 years of boot manufacturing. Classic styles are appropriate for every season using modern materials with Kamik's proprietary technologies.
Kamik Boot Features
1.) Construction
Boot construction may feature molded vulcanized rubber or offer a seam seal to guarantee water and snow-proofing.
2.) Inner Soles
Most inner soles are removable. Some are molded EVA and treated for odor prevention.
3.) Insulation
Some models use Thinsulate foam that is cushioning and removable. It can be washed and then reinserted. Others will feature kamik's HEAT-MX™ thermal insulation which can keep feet warm to -40° F.
4.) Lacing System
The lacing systems used provide a great fit although some find them complicated. Some models feature rust-proof speed lacing with loops offering more flexibility when putting them on or taking them off.
5.) Linings
Recyclable thermal guard liners are used, while other models may use removable Thinsulate linings. There are also fleece and moisture-wicking linings as well.
Kamik produces removable liners that are sold separately for insertion in their boots. These include Thermal Guard, Zylex® 8mm., and 200B Thinsulate  & Foam. Prices run from $25 to $35.
6.) Outer Soles
All rubber soles provide great protection and tread when navigating snowy or wet conditions. Traction is exceptional for all types of terrain.
The Kamik Snowtread winter outsole comes with a 0.75" platform meaning you can walk in deep snow without problem.
Kamik uses synthetic rubber soles that have self-cleaning lugs.
Rain boots will feature HYDRO vulcanized rubber outer soles, and still others provide a 4-season Vibram sole
7.) Protective Toe Caps
Various boot designs feature steel or composite protective toe caps that are ASTM and CSA compliant.
8.) Safety 
Some models are oil and acid resistant. Reflective patches and strips are common to various models for nighttime wear.
9.) Shafts
Shafts come in a wealth of heights depending on the boot style you choose. These include 6.5, 9, 11.75, 14, 15.75, and 16.5-inches.
10.) Shanks
Shanks for improved support are in fiberglass. 
11.) Sizing
While the manufacturer states that their boots are true to size, some customers felt they run a little bit smaller or narrower depending on your foot shape.
It's always better to try on a boot if you are purchasing a boot from a manufacturer with whom you are not familiar.
12.) Uppers
Some uppers are in 100% leather but may come with a waterproof ballistic and suede inside. Some have gusset tongues and padded collars for added comfort. Consider that boots may be waterproof while uppers may be only water-resistant.
Other boot uppers are made with 600 denier nylon uppers. Rain boot uppers are realized in PVC-free vulcanized rubber. Other styles may feature 100% waterproof vegan boots with neoprene.
13.) Waterproofing
Many Kamik boots are waterproof with seam-sealed construction for added protection.
Kamik Boots Pros and Cons
Pros
Comfortable

Padded removable insoles

Moisture-wicking removable linings

Waterproof seam-sealed construction

Snow-tread outer soles

Great for harsh conditions

More affordable than many competing brands

Eco-friendly
Cons
Designs may run narrow for folks with wide feet

Some boot uppers may not be completely waterproofed

Some lightweight models could use more support
Conclusion
Customers have praised Kamik boots pretty much across the board for comfort, traction on snow, and protection from water and cold. They also like that the price runs less than other competitive manufacturers and Kamik boots are produced in North America.